What's So Great About London's Art Scene?
---
Christina Rose Brown's new guide, An Opinionated Guide To Art London, proves that there's a lot to love about our arty capital
There's a lot to love about London: vibrant bars, experimental restaurants, random pop-ups and flagship stores. There's lots of museums and galleries, too – and lots and lots of exhibitions, immersive experiences, and opportunities to see street art around many a corner. But where to begin? How to root through the commotion and glean London's best art spots from the hubbub? Christina Rose Brown's new An Opinionated Guide To Art London is a good place to start.
An Opinionated Guide To Art London – Extract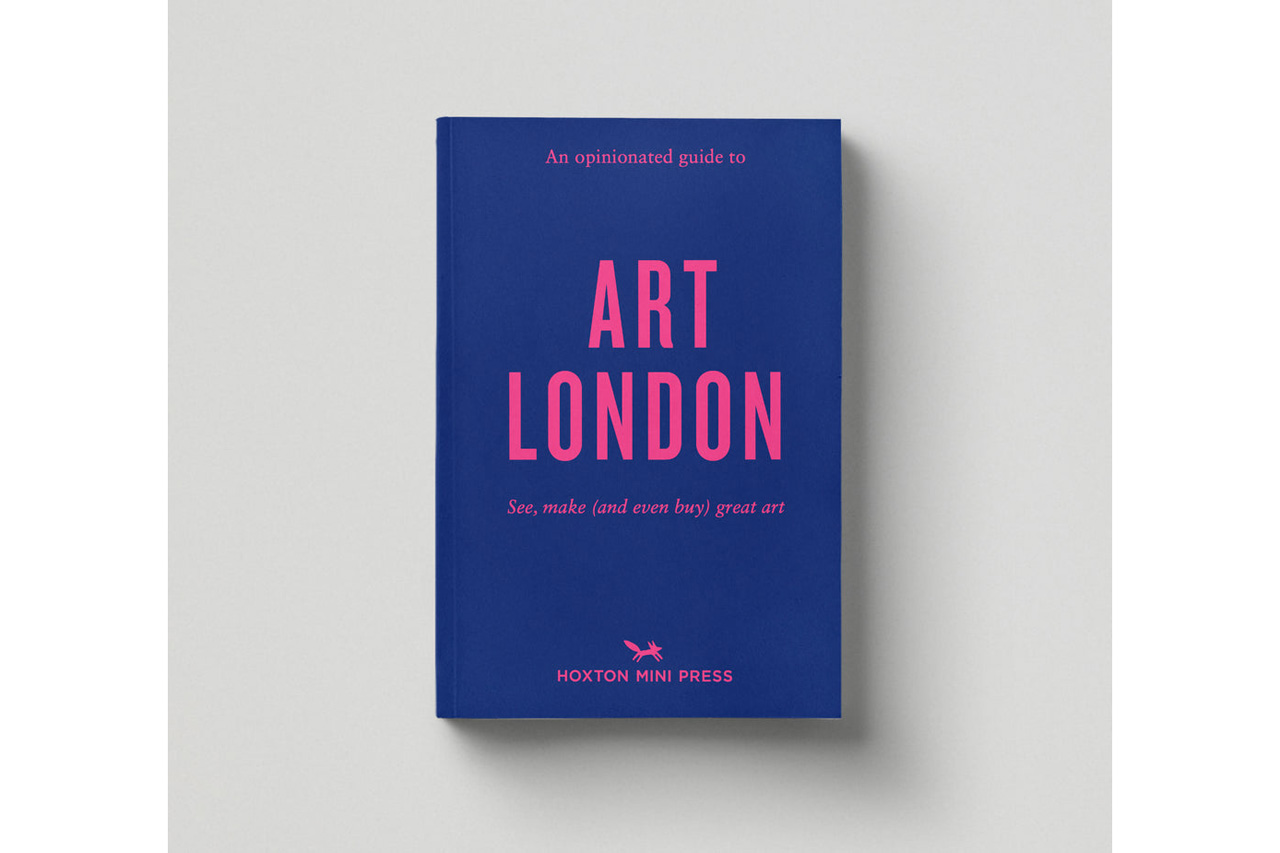 What's So Great About London's Art Scene?
London's got it all. It's got more world-famous art museums, celebrated studios, high-end commercial galleries and avant-garde art schools than you can shake a paintbrush at. But, so what? Lots of cities around the world could say the same thing. New York hosts many of the most powerful (and wealthy) galleries, Miami's got ultra-luxe art fairs and Paris has the grand, historic Louvre, so what makes London so special?
It is London's subversive, rebellious streak that draws artists and art-lovers in like no other capital. Whether it's punks in the 70s, the wild irreverence of the YBAs, the birth of Pop Art in the 50s or the Pre-Raphaelites' orchestrating their radical shake-up of the art establishment in Victorian London, this city has always been one for challenging norms. All the best art pushes back at the status quo, forcing us to shake off our assumptions and see things anew – and that's why London is the best place in the world to discover art.
From the ever-controversial Fourth Plinth in Trafalgar Square, which showcases contemporary work on the grandest scale, to an outsider artist transforming discarded chewing gum into mini-masterpieces on the city streets, this counter-cultural dynamism still rules London's art scene today. It's home to some incredible galleries dedicated to amplifying marginalised voices, from Autograph championing anti-racist photography to QUEERCIRCLE's community-focused programme of LGBTQ+ artists.
One of the best things about London's art is how much of it you can see for free. Most major museums, including both Tates and The National Gallery are proudly open to all, but what you might not know is that all the commercial galleries are also free to enter (even if the presence of security guards might suggest otherwise).
If you do want to start your own collection and support some emerging artists, you can peruse affordable and collectable artists' books at bookartbookshop or find electrifying prints from up-and-comers at Jealous Gallery. And for those who'd rather make their own, we've selected the best art supply shops and classes so you can gather all the tools and knowledge you need for a major magnum opus.
When you know where to look, you'll see that art is seeped into every nook and cranny of this city. In fact, London has so much to offer it's easy to feel overwhelmed by the sheer number of temporary exhibitions and open studios there are to see, so let us guide you to the very best, the sometimes missed and the most inspiring art in London. Whether you're a gallery-hopper looking for something a little bit different, a wannabe collector, aspiring painter or just a little bit art-curious, this city has some-thing for you. It's time to put on your shoes, dust off your oil paint sand – with this book in hand – get ready to take on the (art) world.
Where To See Art In London
Where To See Grand Collections
Kenwood House and The Wallace Collection have lavish collections in stately-home settings. For a grand tour of Western art, head to the National Gallery. Alternatively, the perfectly preserved Sir John Soane's Museum is as eccentric today as it was two hundred years ago.
Spots For Discovering New Artists in London
You might not have heard of Guts Gallery, TJ Boulting or The Approach but these are the galleries to go to if you long to discover artists on the ascent. Regular group shows at the Sarabande Foundation are a great way to see the next generation of pioneering creatives.
Where To Find Affordable Art in London
There are plenty of places to buy art in London that don't require a trust fund. Pick up reasonably priced prints at Jealous Gallery and Print Club London, limited editions from established artists at Studio Voltaire and one-of-a-kind artists' books from bookartbookshop.
The Best Art Trails In London
For a leisurely stroll with an artful twist, just follow The Line – London's only permanent art trail. Short on time? Spot multi-coloured miniatures painted on discarded gum on the Millennium Bridge or soak up street art in Shoreditch.
The Best Art Classes & Workshops in London
Ever visited a gallery and thought, 'I could do that'? Now's your chance. Take up film photography at Darkroom, perfect your portraits at The Royal Drawing School or sharpen your pencils and try out a drop-in life drawing session at Candid Arts Trust.
Where To Buy Artistic Gifts
Please your choosiest friends with some gorgeous stationery from Choosing Keeping. A voucher for M.Y.O's eclectic craft studio is guaranteed to inspire, while a monograph from the carefully curated shelves at Hauser & Wirth will be sure to impress.
Artful Dining Spots
For fine dining with a serious helping of fine art, make a reservation at sketch – where opulent interiors come with a Michelin-starred menu – or drop by the ever-elegant Sessions Arts Club for seasonal sharing plates surrounded by contemporary paintings.
The Best Art Supply Shops
If you want the best bargain brushes and acrylics then head to superstore Cass Art or try L. Cornelissen & Son for unusual heritage supplies. If you're looking for something hard-to-find, there's nowhere better than Atlantis Art Materials' cavernous warehouse.
*
Christina Rose Brown is a Brighton-born, London-based artist, educator and writer. She can normally be found in a gallery with her kids in tow.
An Opinionated Guide To Art London is out now. £10.95. hoxtonminipress.com