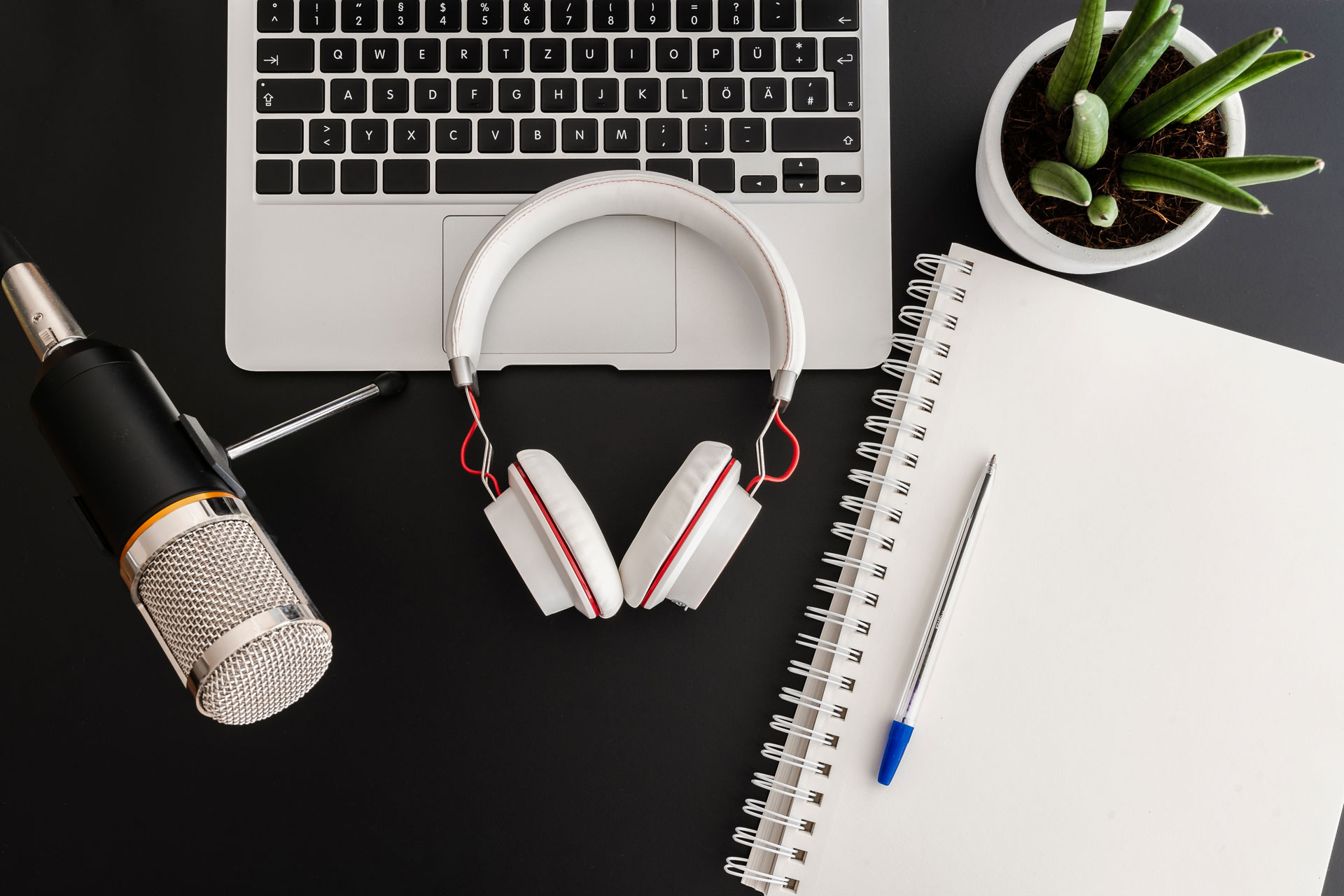 Best Podcasts About the Environment
---
If you're keen to learn more about the environmental issues facing our planet, there are a whole host of great educational podcasts out there. Below we highlight some of our favourite podcasts about the environment to listen to now, which offer thought-provoking conversation and practical advice on everything from wildlife to upcycling.
Best Podcasts About the Environment
Happy Place x Earthrise
Fearne Cotton speaks to Alice Aedy, and twin brothers Jack and Finn Harries, who together started Earthrise (a storytelling platform on climate change). Covering how the twins swerved from being Youtube stars to activists, eco-anxiety, humanitarian crises, and how buying a bamboo toothbrush won't lead to the change you've been told it will. It's an inspiring listen that will put the fire in your belly to fight for change.
Stories of Our Times
How did we manage to understand the complexities of the climate crisis – yet still seem to be on the edge of disaster? The Times' podcast, Stories of Our Times, A Brief History of the Climate Crisis summarises our 165 year-long history with fighting climate change: where we've gone wrong; the politics; and how this legacy impacts the decisions we make about the earth today.
BBC Earth
View this post on Instagram
Get up close and personal with jewelled beetles in the Namib Desert, fly with eagles in Rajasthan and descend to the depths of the ocean with the BBC Earth Podcast. Each week the BBC Earth team gather together a collection of immersive stories about our planet and the creatures and landscapes in it, with recent episodes covering topics like extinction, mysticism and what the natural world can teach us about teamwork.
Call Of The Wild
View this post on Instagram
In Call Of The Wild, actor, presenter and WWF ambassador Cel Spellman examines how we can make a difference in the fight to save our planet. In each episode he meets a figure from the worlds of either sport or entertainment, alongside a wildlife expert – guests have included Steve Backshall, Sir David Attenborough and Georgia May Jagger. The new series kicked off with Fearne Cotton, who chats to Cel about remedies to eco-anxiety and how to reconnect with nature.
Sustainable(ish): The Podcast
View this post on Instagram
Keen to help save the world, but exhausted at the idea? In Sustainable(ish): The Podcast, author and speaker Jen Gale explains how small tweaks can make all the difference. It's full of practical advice on everything from children's clothing to composting, with advice from experts in the industry.
Wardrobe Crisis
View this post on Instagram
Can de-growth save fashion? Is veganism the answer? Can we imagine the end of capitalism? These are the kind of questions being explored in Wardrobe Crisis, a sustainable fashion podcast hosted by Clare Press, who was Vogue's first sustainability editor. Each week she interviews guests from all over the world about the big issues facing the fashion industry. Aja Barber discusses ethical fashion change, Anya Hindmarch talks about single-use plastic, Sinead Burke tells us about fashion activism and much more. As podcasts about the environment go, this one is guaranteed to get you thinking.
Sustainable Minimalists
Mum and author Stephanie Seferian's podcast is targeted at overwhelmed parents who struggle to incorporate sustainable practices into their busy lives. Stephanie believes sustainability and minimalism are intrinsically intertwined, and applies these principles to topics surrounding parenting – from how to create an eco-friendly, decluttered home to bringing up healthy children.
The Ethical Conversations Podcast
View this post on Instagram
Launched during lockdown, The Ethical Conversations Podcast sees host Jess Rigg talking all things sustainable and ethical – from slow fashion to affordable veganism. She chats to Karma founder Elsa Bernadotte about combatting food waste, Hurr founder Victoria Prew about renting clothes and V for your Viv founder Katie Yara Diasti about how to have a sustainable period.
Sustainable Jungle
View this post on Instagram
Born from the Sustainable Jungle blog, this podcast bills itself as a 'mission driven show' featuring engaging conversations with people working to protect the planet. Instead of focusing on the negatives, the Sustainable Jungle podcast aims to inspire and encourage its listeners, covering topics such as edible upcycling and the importance of butterflies.
READ MORE: 
7 Fashion Podcasts To Listen To Now / Documentaries about Sustainability