Polestar 2 — The Green Lane
Discussing the revamped Polestar 2
The re-vamped Polestar 2 has enjoyed a mid-life tweak, but the changes are mostly under the skin. Motoring editor Jeremy Taylor and sustainable fashion expert Jessica Saunders report.
Car Review: Polestar 2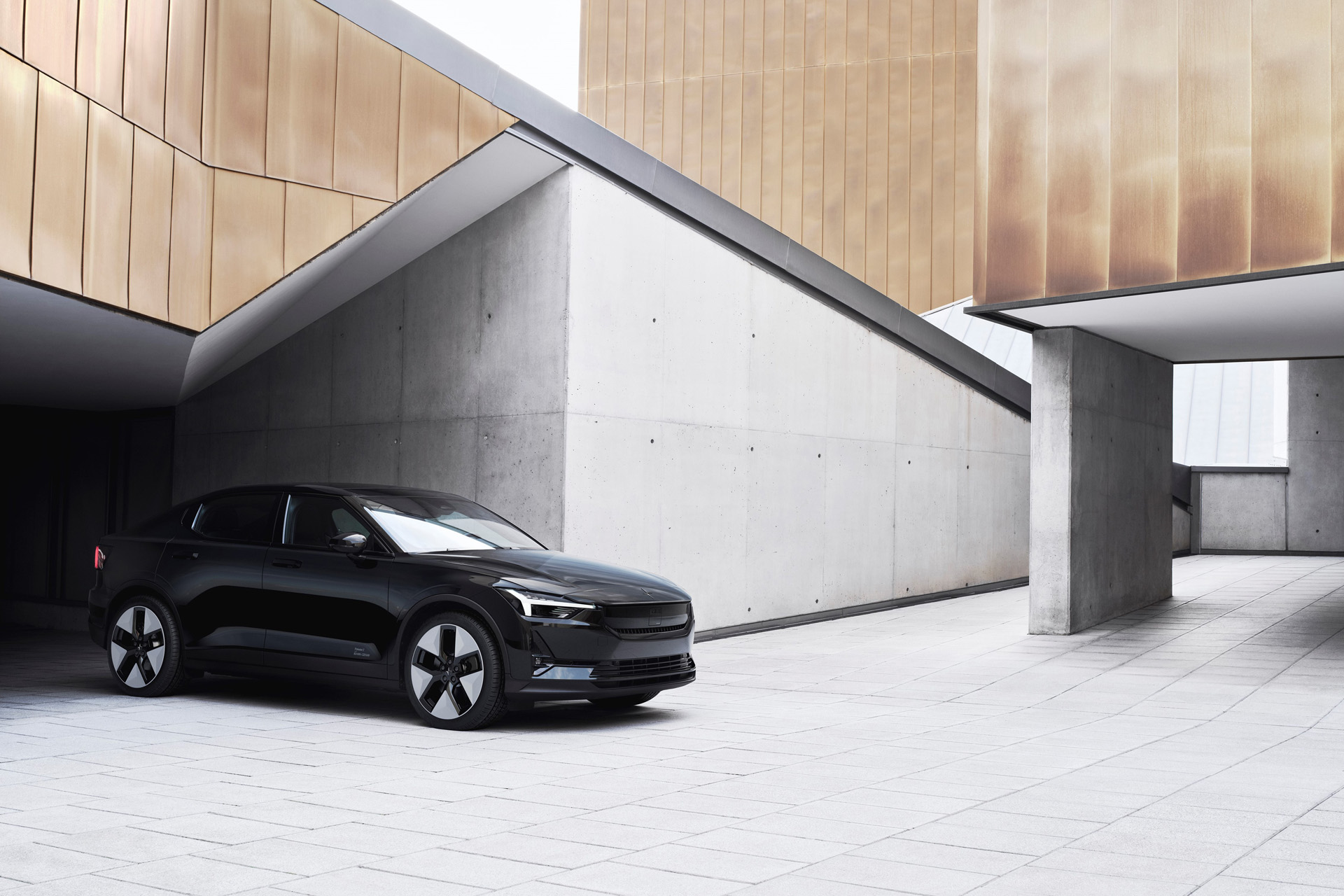 JS – So, can I start this week? Tucked away down the blurb on the latest Polestar 2 is a note about sustainability. It's not so sexy a subject for car geeks, not like performance or speed perhaps, but an important one all the same.
JT – Go on, I'm listening.
Well, despite larger batteries, more powerful motors, longer range and faster speeds, carbon emissions for the latest Polestar 2 fitted with the new 82 kWh battery have plummeted – down by 1.1 tons per car to 5.9 tons per car. Apparently, it's all to do with 'improved cell chemistry' in the batteries and a welcome step in the right direction.
Yes, we forget that even electric cars have environmental issues. They may not choke the planet with exhaust fumes, but other factors come into play.
This is definitely the best Polestar 2 to drive yet, though. Our test car was the entry-level, standard range, single motor model at £44,950, but the car's driving dynamics have changed completely.
That's because it's been re-engineered from front to rear-wheel drive. The battery range is up to 339 miles too. We managed around 280 miles, probably because of the cold weather and my heavy right foot, but the Long-Range version of the single motor model is now up to 406 miles.
There are improvements across the range of all four models, including the all-wheel drive versions. Next generation motors, faster charging and extra standard equipment give the Polestar 2 a real shot in the arm. So, 2024 will be a big year for Polestar, with more electric models coming, I assume?
Indeed, the Polestar 3 will be the Swedish brand's second all-electric model and, yes, it's a luxury SUV. Prices will start around £80,000, putting the EV up against rivals like the forthcoming Volvo EX90, the brilliant BMW iX and the super-cool Lotus Eletre.
Anything else?
Like London buses, when one comes along, another isn't far behind. Obviously, it's called the Polestar 4. This time, a £55,000 coupe-SUV, with a unique feature that will 'polarise' opinion.
Ah, this must be the rear window, or lack of it. There will be camera technology and mirrors instead but it will be fascinating to see how the public react. Anything else?
Not until 2025 when the Polestar 5 breaks cover. A luxury, four-door coupe that will do battle with the excellent Porsche Taycan and Tesla Model S. A two-door coupe/roadster is planned after that.
Exciting times for the newbie brand then. I'll tell you one thing though: they will have to seriously improve one feature on all Polestar models.
Let me guess, the key fob?
Oh yes – I've seen better fobs on a garden tractor! Terrible. Easily solved but in our key jar of joy, it's a total loser. We forgive you, Polestar, but just a standard-issue key would be better than what's on offer at the moment.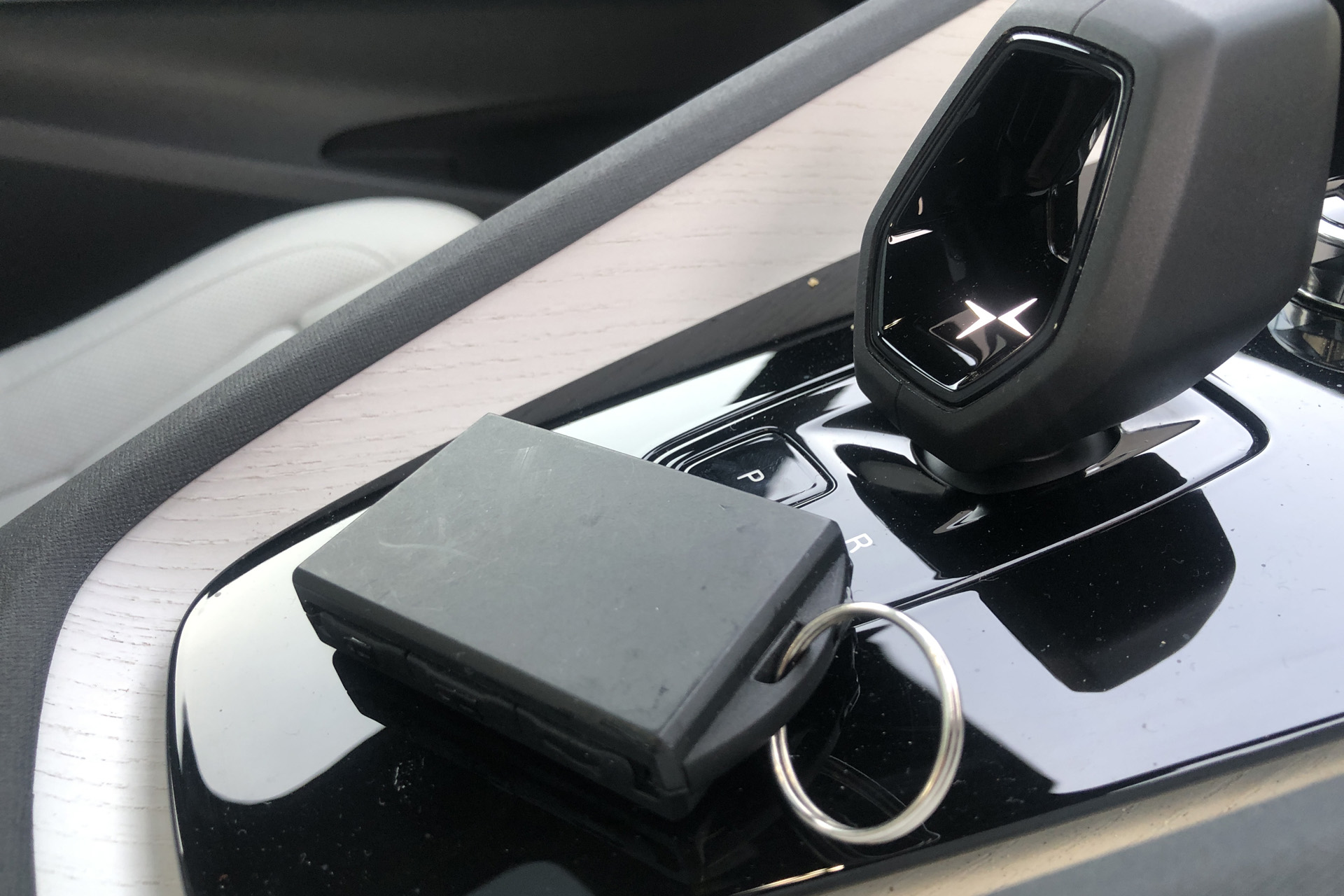 Discover more about the Polestar 2 at polestar.com
Jessica Saunders is Director of Programmes at London College of Fashion, studying for a PhD in sustainable e-textile design.