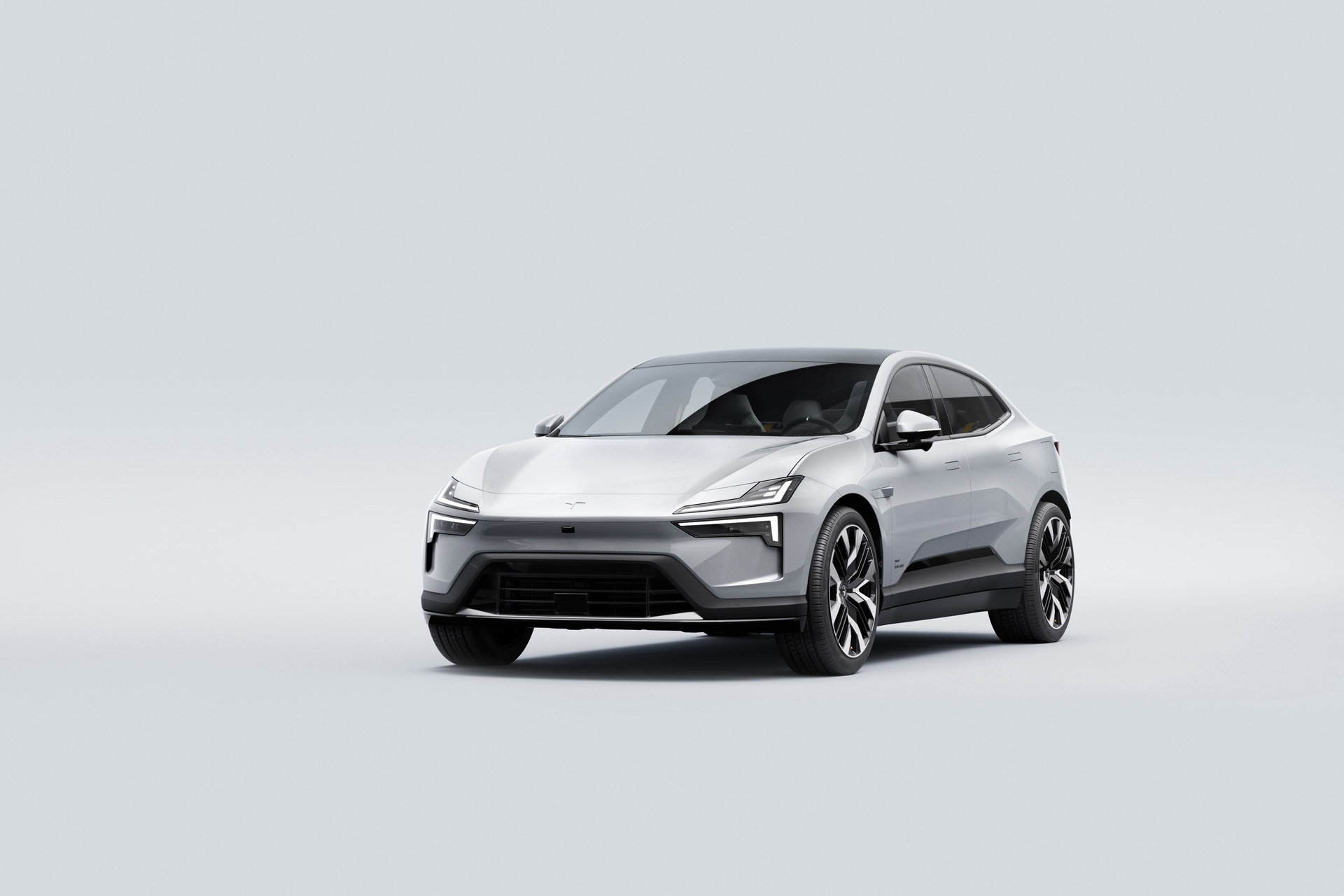 A New Breed Of SUV Coupé: Polestar 4 Has Arrived
---
Featuring a new approach to SUV coupé design
Earlier this year, Swedish marque Polestar announced its plans to launch a truly zero carbon car by 2030, reducing emissions throughout the supply chain and production, rather than merely offsetting. In the meantime, and as part of the brand's plans to launch a new electric vehicle every year, it's time to introduce Polestar 4. The follow-up to 2022's Polestar 3 (the company's first electric performance SUV), the smaller Polestar 4 is an electric performance SUV coupé, and the brand's fastest vehicle to date.
Introducing Polestar 4: A New Breed Of SUV Coupé
Polestar is the frontrunner in electric vehicle technology, and is pushing the sector even further with the launch of Polestar 4. Across design, comfort and performance, this is a new breed of SUV coupé, and the brand's fastest car to date. The 0–62 mph sprint can be completed in 3.8 seconds, with a maximum power output of 400 kW (544 hp), accompanied by Polestar's characteristic sharp steering and handling responses.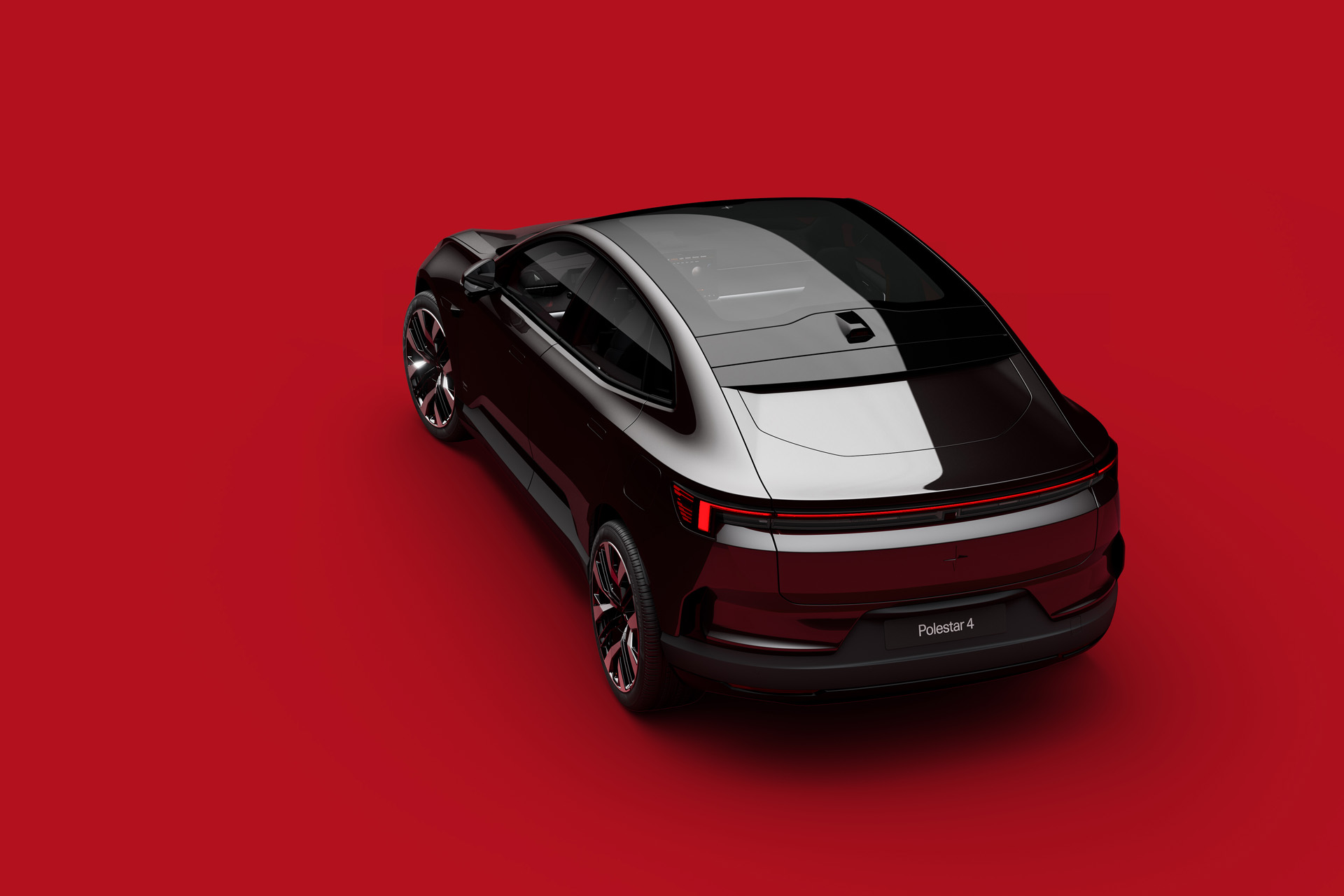 'With Polestar 4 we have taken a fundamental new approach to SUV coupé design,' says Thomas Ingenlath, Polestar CEO. 'Rather than simply modifying an existing SUV, giving it a faster roofline and as a result, compromising elements like rear headroom and comfort, we have designed Polestar 4 from the ground up as a new breed of SUV coupé that celebrates rear occupant comfort and experience.'
While Polestar 4 is the brand's fastest car to date, control and confidence remain key factors to produce a responsible, everyday-enjoyable EV experience. A 102 kWh battery is fitted to both long-range versions, and up to 200 kW DC and 22 kW AC charging is included for all versions. Always capitalising on ambient heat, a heat pump is fitted as standard and a disconnect clutch allows the car to disengage the front electric motor when not needed, to maximise range and efficiency.
The Design
Polestar is a design-driven marque at its core, and Polestar 4 sees the manifestation of elements first seen in the Polestar Precept concept car, including eliminating the rear window, which enables a new kind of immersive rear occupant experience. With no rear window, the rear-view mirror is replaced by a high-definition screen showing a real-time feed from a roof-mounted camera, enabling a far wider field of view than most modern cars. Indeed, across the car, a total of 12 cameras, one radar and 12 ultrasonic sensors heighten safety, with a driver monitoring camera observing the driver's eyes and head movements to help avoid incidents related to fatigue or incapacitation.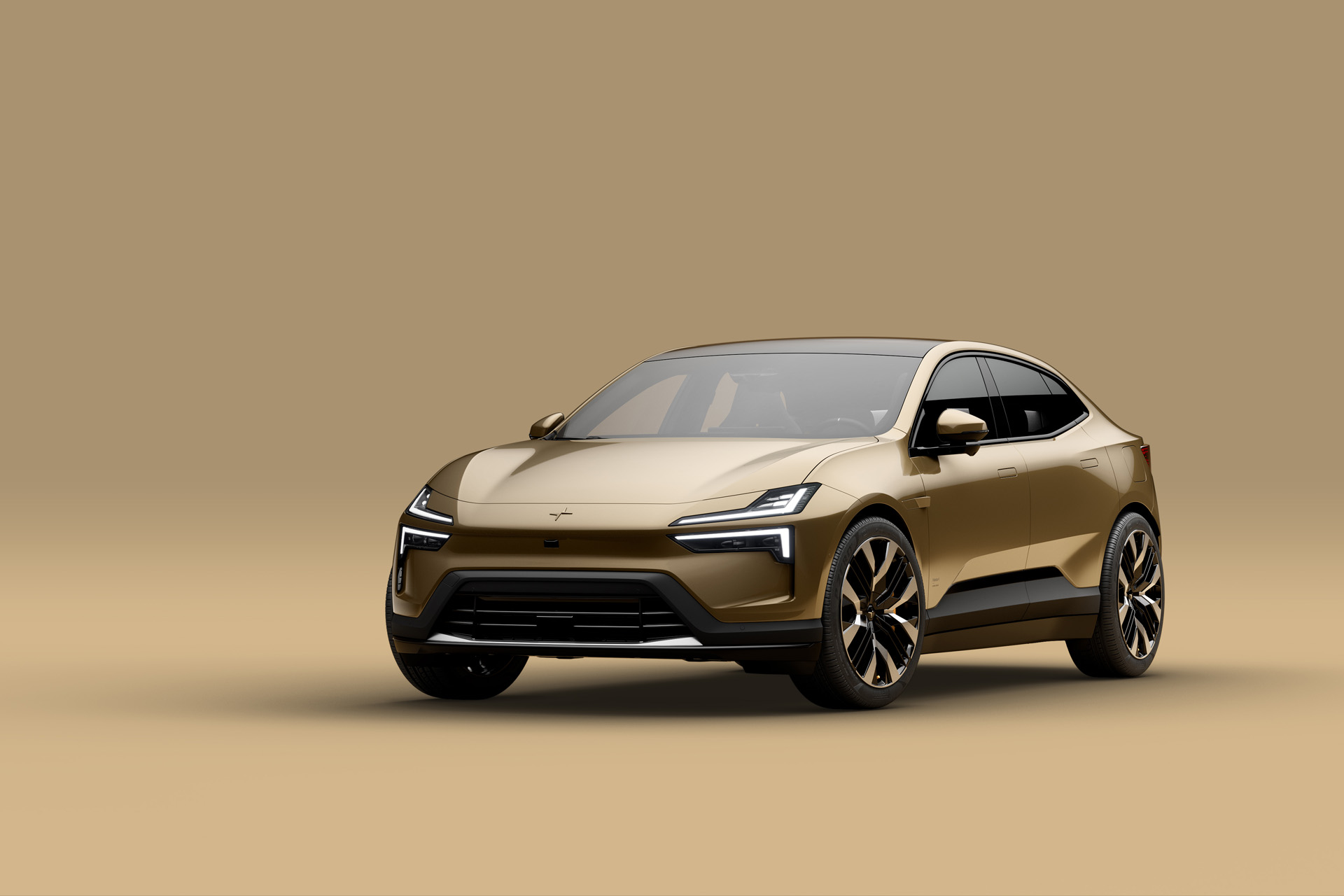 'With Polestar Precept, we previewed a stunning new occupant experience by removing the rear window and pushing the rear header, which plays an integral safety role, further back,' says Maximilian Missoni, Head of Design at Polestar. 'This means that now, rear occupants can have a unique experience in our SUV coupé.'
Other features include the separation of the dual blade front lights with unique Polestar light signature – complemented by the Polestar emblem with millimetre-precision lighting from below – along with aerodynamic efficiency enhanced by the low nose, retractable door handles, flush glazing with frameless windows, rear aero blades and air flow optimisation around the rear light bar.
The Interior
Inspired by 'soft tech', expect generous interiors from Polestar 4 – especially evident in the rear with its reclining seats – complemented by adjustable ambient lighting inspired by the solar system. The materials draw inspiration from fashion and sportswear, with new colours available, including Storm and Electron on the exterior, and Mist on the interior.
Choose a full-length glass roof (which stretches beyond the rear occupants' heads due to the elimination of the rear window) with optional electrochromic functionality for opaque or transparent execution depending on the mood, and there is also a secondary media and climate control screen is mounted between the front seats for rear occupant control. With a 15.4-inch landscape-oriented screen, the infotainment system is powered by Android Automotive OS, with Google built-in to create a leading connected experience.
Inside Polestar 4
Always Sustainable
A full life cycle assessment (LCA) will show the true carbon footprint of Polestar 4 in 2024, for which there has been greater supply chain transparency, with circular and low-carbon materials replacing traditional solutions. As presented in the Polestar electric roadster concept in 2022, the mono-material approach means all layers of certain components are produced from the same base material, allowing for more effective and efficient recycling.
New interior materials in Polestar 4 include a tailored knit textile made with 100 percent recycled PET (a new technique for the automotive industry, which is made to fit, producing no offcuts), bio-attributed MicroTech vinyl, animal welfare-secured Nappa leather upholsteries. Floor carpets are made with ECONYL, which includes reclaimed fishing nets, and door panels are made with NFPP (natural fibre polypropylene), which results in up to 50 percent less virgin plastic. First seen in Polestar 3, MicroTech is also used: a bio-attributed vinyl that replaces crude oil with pine oil in its construction.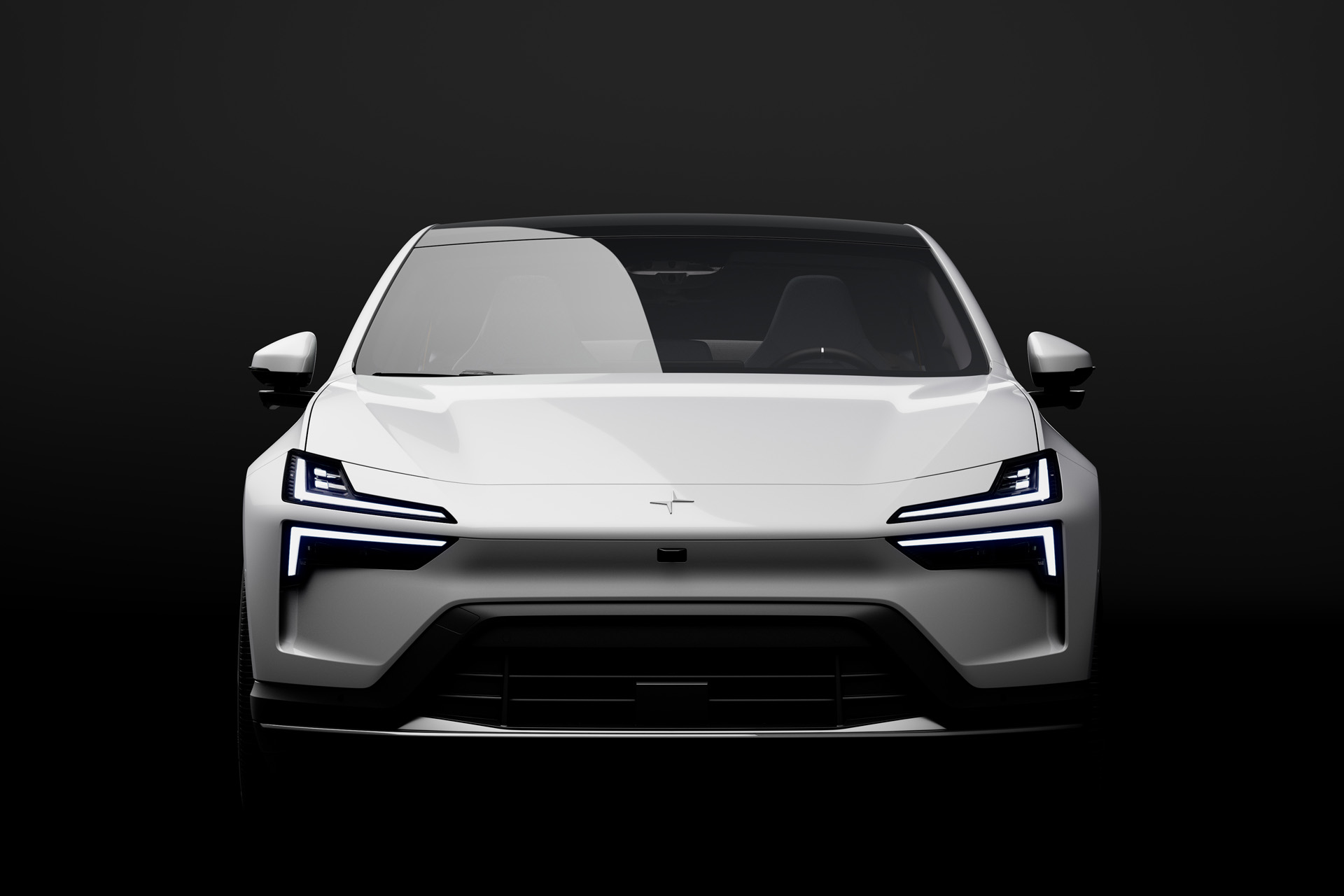 Availability
Polestar 4 will first launch in China in November 2023, with a full scale launch across Europe, North America and Asia Pacific planned for early 2023. The launch price is expected to be around £55,000. polestar.com 
All images courtesy of Polestar.