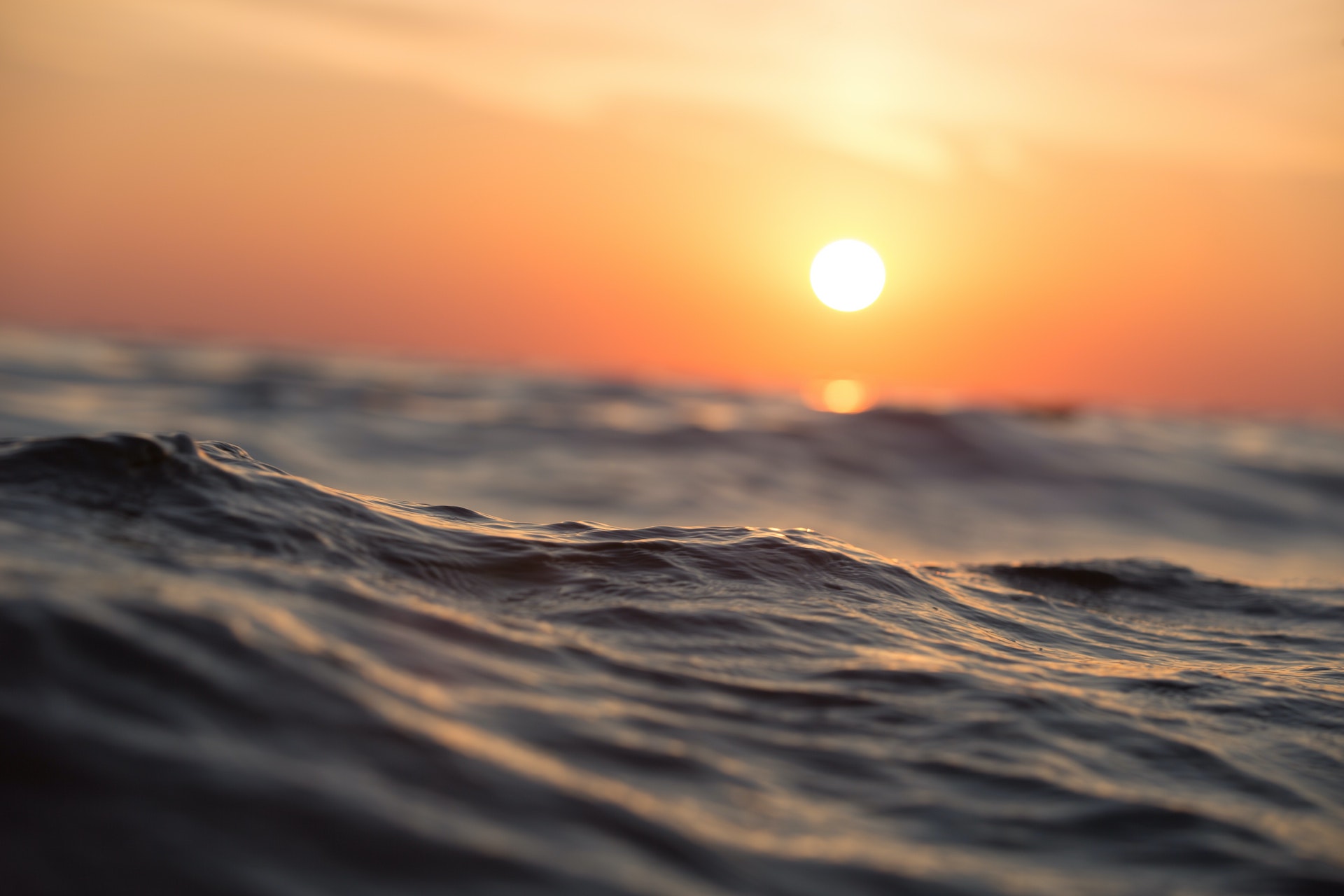 The Problem with Sea Swimming and Sewage
---
Author Josie Lloyd is raising awareness about Britain's growing sewage problem
Author Josie Lloyd, whose book Life Saving For Beginners comes out on 21 July 2022, began sea swimming when she relocated to Brighton in 2007. The hobby opened her eyes to Britain's growing sewage problem – which she is raising awareness of through her campaigning group, The South Coast Sirens, which campaigns for better sewage solutions.
Josie Lloyd's article forms part of the Regeneration theme that shaped C&TH's July/August 22 issue
Sea Swimming and Sewage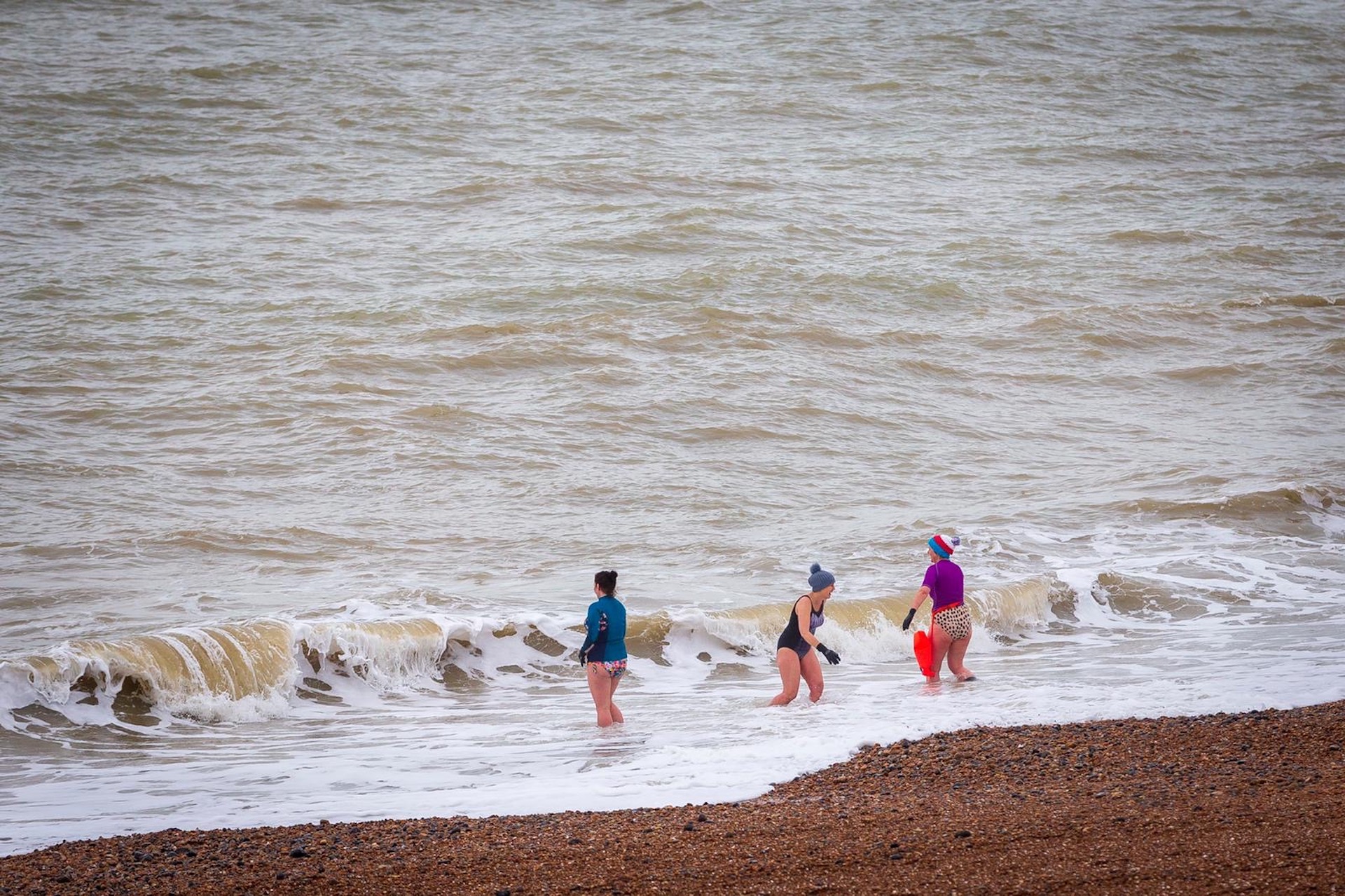 As a full-time novelist the draw of the sea was one of the reasons my husband and I re-located from London with our three young daughters in 2007. The novelty of being able to take the kids to the beach on a scorching summer day or being able to bob about in our blow-up kayak has never worn off.
I used to swim in a pool, but I'd never considered swimming out of season in the sea until Covid struck. With the gym closed, the beach started to take on a whole new meaning and I quickly found a new tribe of plucky bobble-hatted, dry-robe wearing, tea-drinking super-women (and men) and together we took the plunge in the rain, snow, frost and sun – at dawn, at sunset. Before I knew it, I'd swum all year round.
Around the coast of Britain, it seems that sea-swimming has become all the rage. Like the Wim Hoff followers, I became an addict for the cold water hit and loved the sense of camaraderie and connection with my new community. As someone put it brilliantly on one of the groups – swimming in cold water invokes one's inner superhero. And it's true. Because you never, ever think you'll be able to get in, but once you do and overcome your fear, you really do feel a little bit invincible for the rest of the day.
I'd always been vaguely aware that it's not advisable to swim after a heavy downpour, but it wasn't until I started swimming regularly, that I realised why. In Brighton, like most towns, our old Victorian sewage system is designed to take waste from our houses to sewage treatment works. The problem is that all the rainwater from our roofs and the run-off from the drains goes into the same system. When there's a downpour, the sewers become full, at which point the water companies allow a 'spill', which is a euphemistic way of saying that they let the whole lot out into the sea – untreated.
They say that it's better that than our homes flood with sewage, but it became quickly apparent that these spills were happening all the time, with little monitoring – even when there'd been no rainfall. When we were all being so paranoid about mask-wearing and spreading germs, the fact that raw sewage was being regularly pumped into our bathing water, blatantly against the rules seemed even more of an outrage. I saw it with my own eyes, when I took part in a beach clean and picked up a tampon tangled up in the seaweed.
My fellow swimmers and I decided to take action and formed a protest group, The South Coast Sirens, and took to Facebook to raise awareness of the issue with our slogan, 'Clean Seas For All'.
Knowing that the water only gets tested during bathing season – which runs from May to September, we started to wonder what exactly we were swimming in the rest of the time.  Through a crowd-funder we raised £1,600 in order to test the water ourselves and spread the word about the sewage dumps taking place.
Cleaning Up the Sea with Hugo Tagholm, founder of Surfers Against Sewage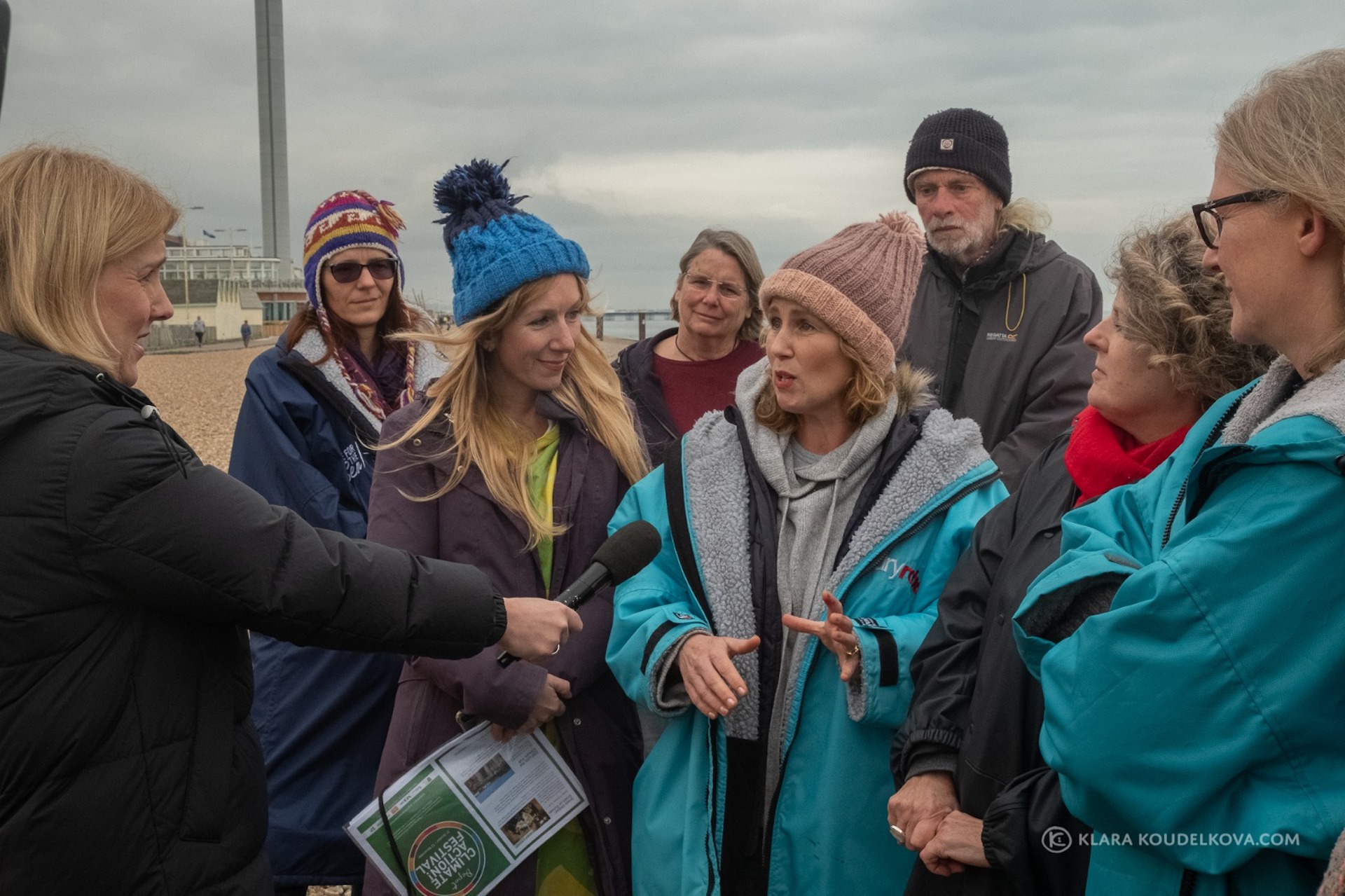 Teaming up with Surfers Against Sewage, we've now taken part in many protests on the beach and along the coast. At one, on Brighton beach by the pier, we could see and smell the sewage being released into the sea right next to us. In a larger gathering of 500 protesters in Worthing recently, one of our group, comedian Lorelei Mathias sang 'Under The Pee' in a mermaid outfit urging Southern Water to clear up this mess. But despite pledges to sort the problem out and heavy fines, it persists.
According to the Financial Times, England is one of the only places in the world to have fully privatised its water and sewage network, with three listed regional water monopolies and the rest owned by a clutch of private equity, sovereign wealth and infrastructure funds. Investment in the sewage and wastewater network has fallen by almost a fifth in the past 30 years, from 2.9bn a year in the 1990s to 2.4bn now, according to research by the Financial Times. Over the same time the companies, which were privatised with no debt, have borrowed £53bn, the equivalent of about £2,000 per household, much of which has been used to help pay £72bn in dividends.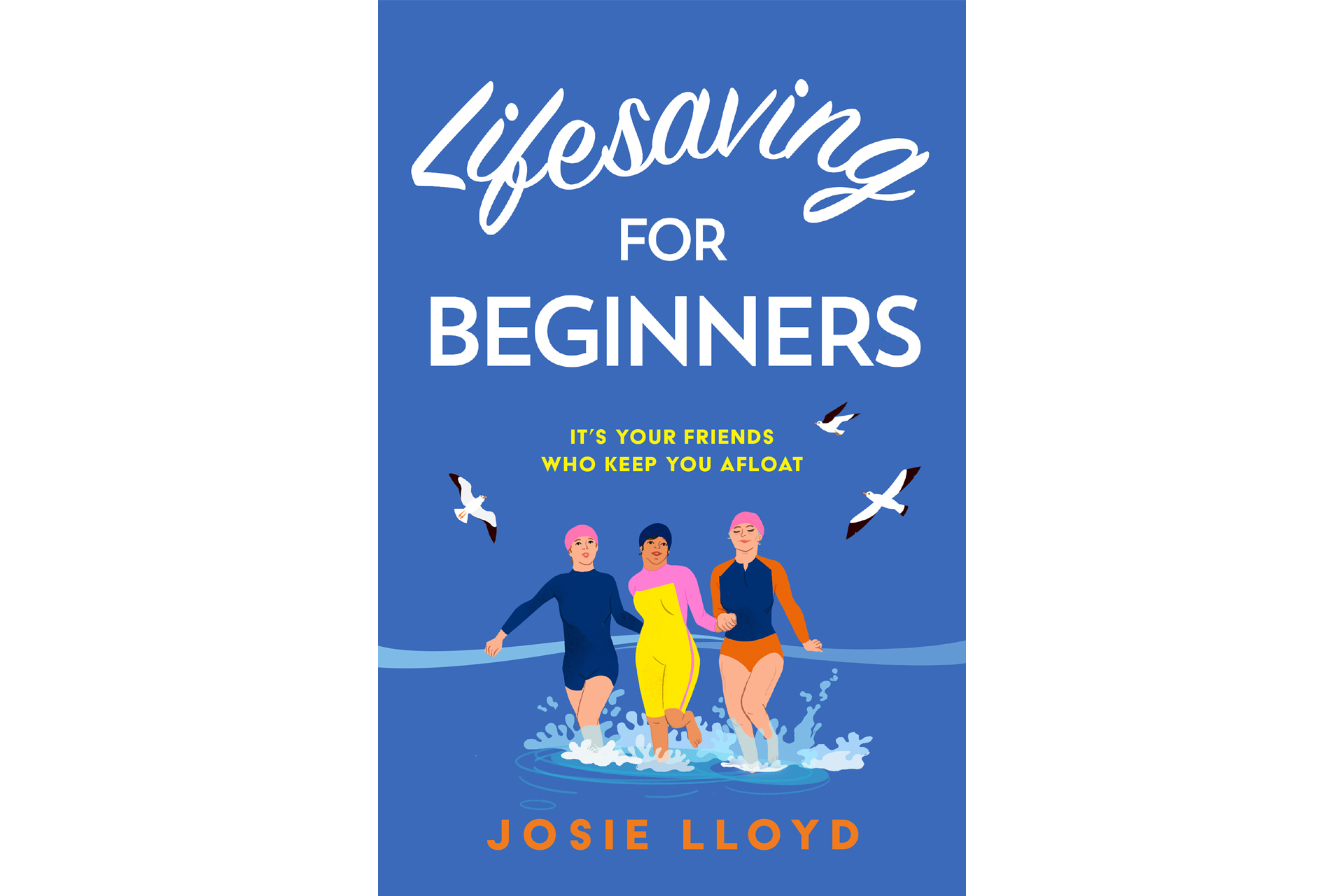 With people becoming fed up with their sky-high water bills, many high-profile celebrities as well as many other citizen-led groups have also been complaining about the shocking standard of the waters in our rivers and seas. The Government has started to take note, but the latest rulings seem little too late, with change promised by 2040.
What's become clear is that we need a radical re-think to find a better, more eco water collection solution for every household. With climate change and heavier-than-normal downpours forecast in the future, coupled with an increase in drought conditions, we should be collecting this valuable storm water, not dumping it with our sewage into the sea.
Lifesaving For Beginners, by Josie Lloyd is out in paperback on 21 July 2022. bookshop.org
READ MORE
Best Lidos & Outdoor Swimming Pools / Best Eco-Homes on the Market Right Now