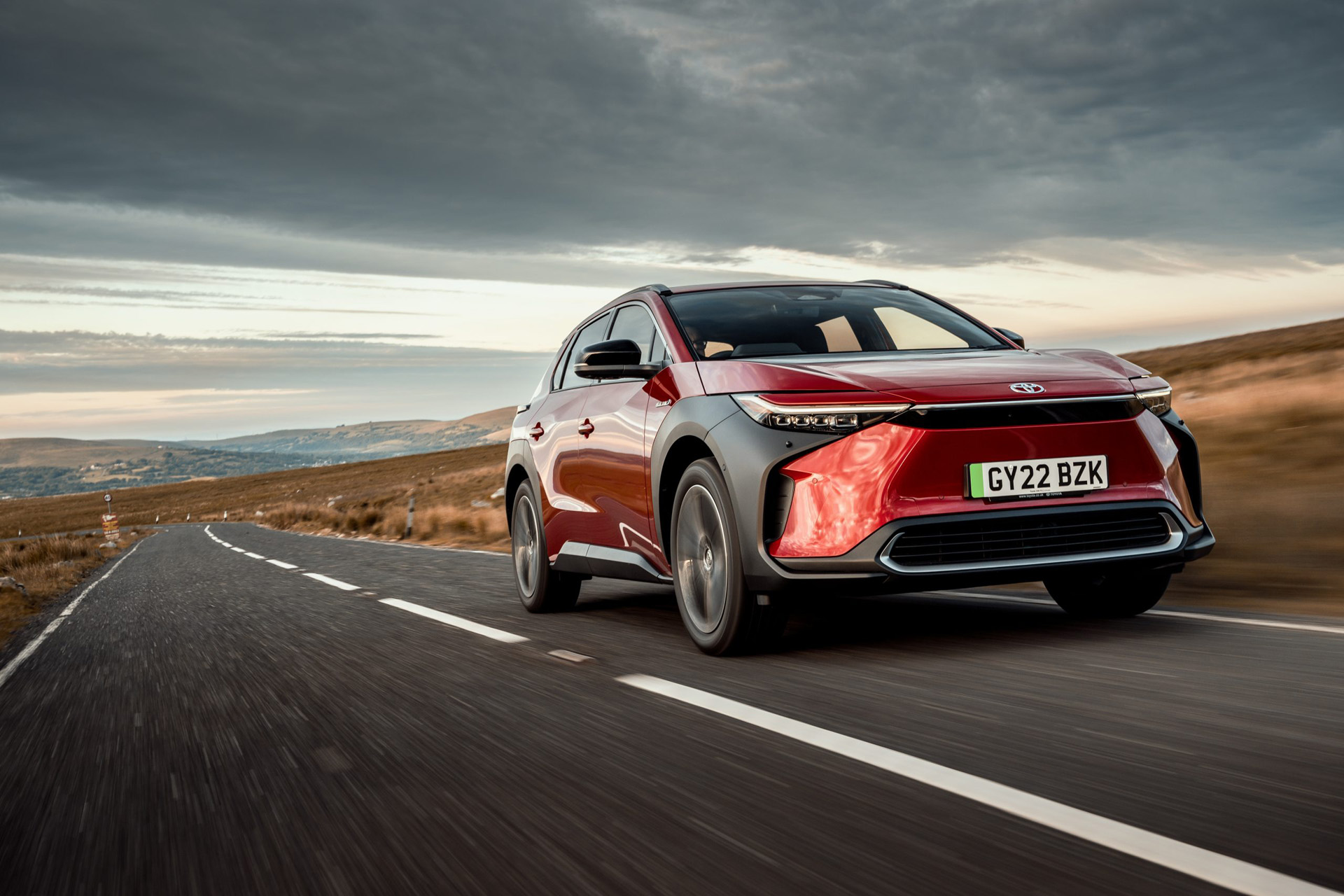 Toyota bZ4X Vision 160kW AWD — The Green Lane
A funky-looking SUV with an awkward name...
The Prius? No – Toyota's first pure electric car is a funky-looking SUV with an awkward name… Jeremy Taylor and Jessica Saunders trial the Toyota bZ4X Vision 160kW AWD.
The Green Lane: Toyota bZ4X Vision 160kW AWD – Review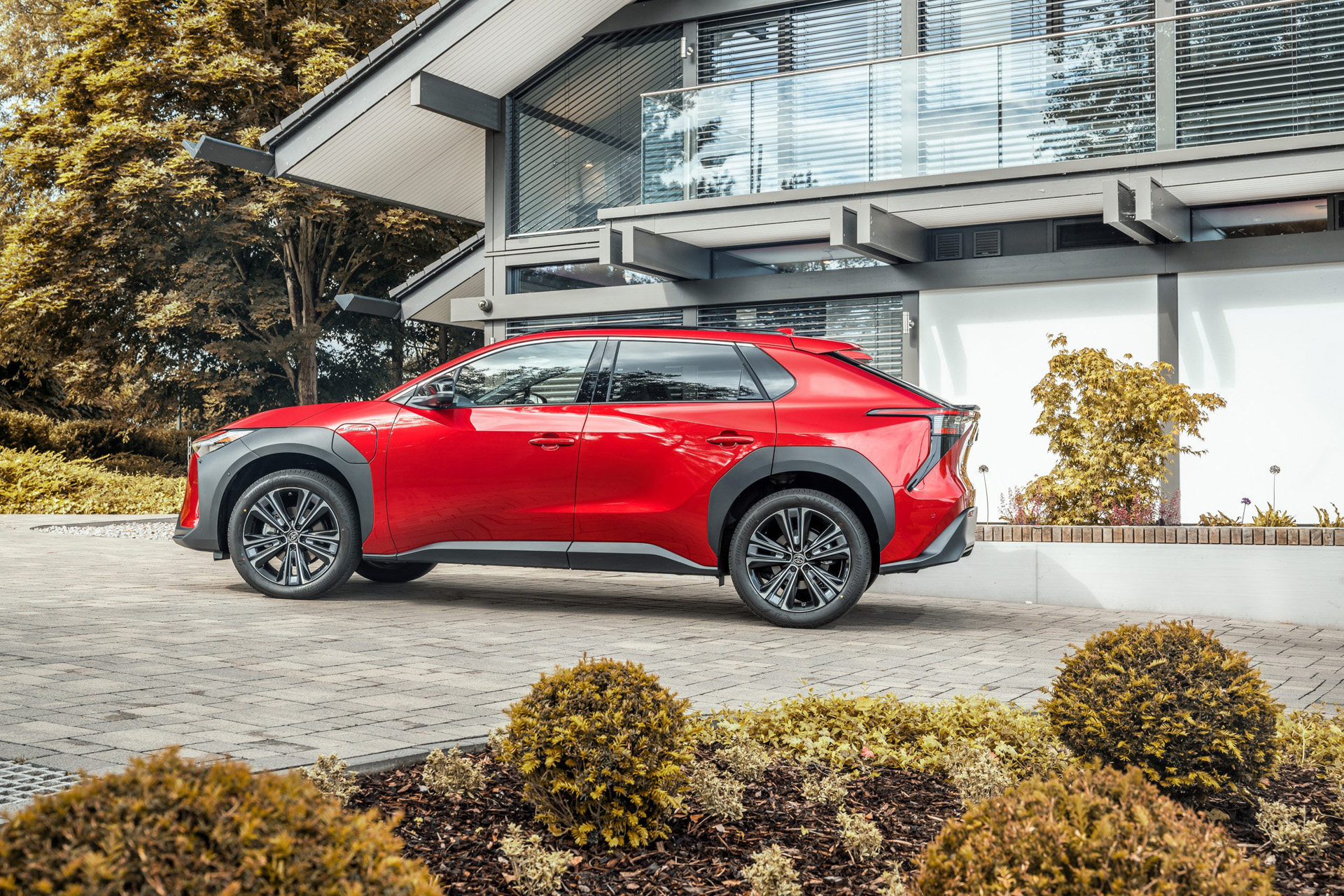 JS – Okay, so let's get that moniker out of the way first. What the rubbery ginger is the meaning of bZ4X?
JT – Apart from being very difficult to type (mainly thanks to a lower case 'b' and some further random letters and numbers), Toyota's roomy family-mover is actually a pretty decent car.
Yes, but what does the name mean? I assume the '4' is four-wheel drive, but I haven't a clue what the rest of it means.
Right, bare with me. The bZ stands for 'beyond zero', the '4' is actually Toyota's size classification as a compact SUV, while the 'X' means it's a crossover vehicle – ie, a car that crosses the practicality of a hatchback with SUV styling.
Crickey, glad I asked! Whatever happened to proper car names like Clio and Mulsanne? bZ4X sounds like a disease, or something for clearing a blocked drain. Never mind – we like the Toyota, don't we?
We do – and, just to clarify, although our test car is a four-wheel drive, there are two-wheel drive models as well. What's good to know is Toyota is going full-speed to an electrified future, with more than a dozen new electric cars in the next three years.
Great. But, although it does everything pretty well, the bZ4X is fairly unassuming. It's not much of a statement car, considering our Vision 160kW model costs over £54,000.
That's true – the Ford Mustang Mach E and Kia EV6 are direct rivals and have a lot more panache about them. It also falls behind a little on range. Officially, our all-wheel drive Vision can manage 259 miles, but 215 is more likely.
At least the interior is a little more eye-catching. A high centre console runs down the middle of the car, with a covered, wireless charging box to power up a mobile phone and two cup holders.
It certainly has an air of quality about the trim, but I find the Drive, Reverse and Neutral gear selector unnecessarily awkward. It is a two-stage process. Press the outside of the dial down, then twist. Makes no sense at all.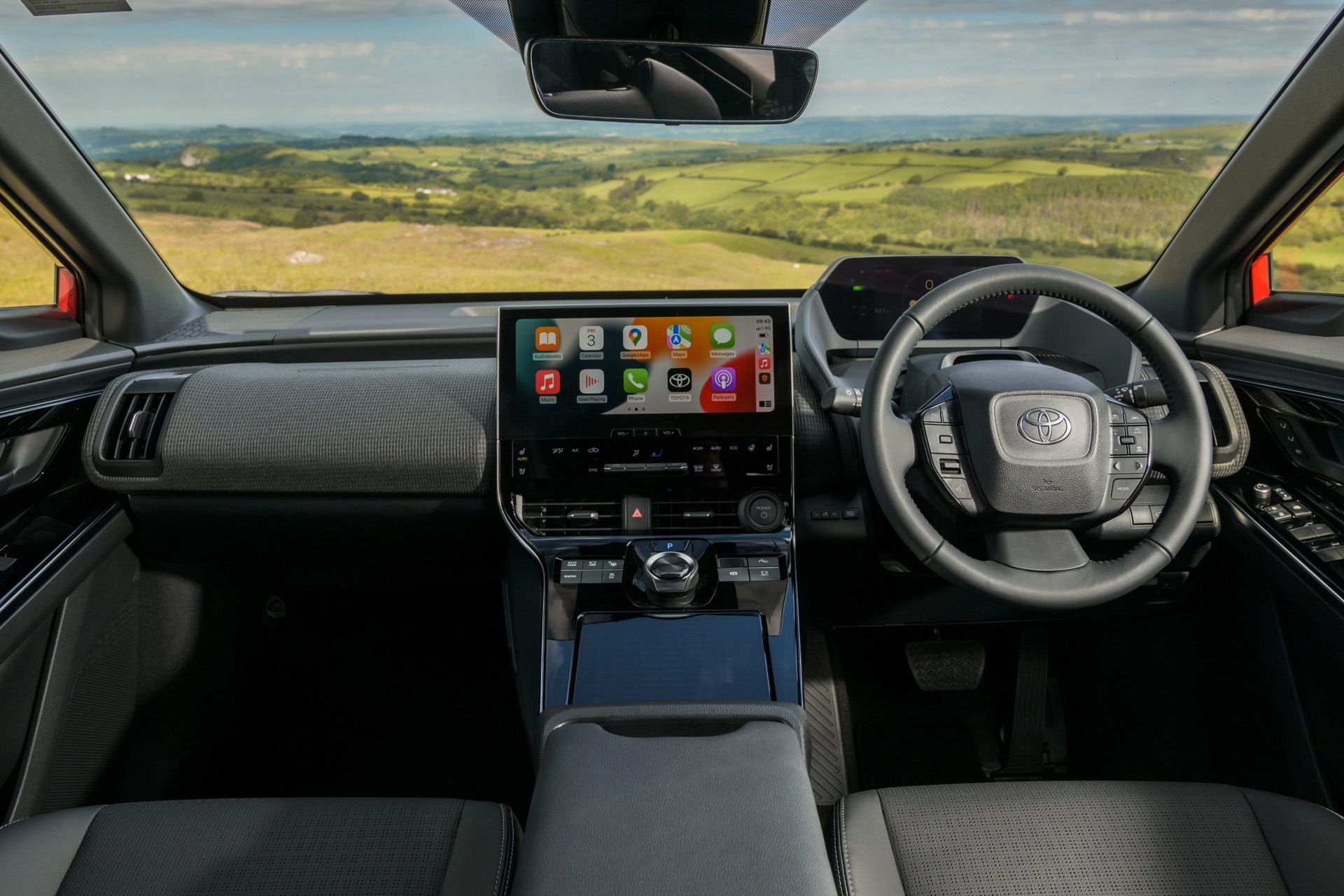 It also has the angriest warning sound if you forget to put a safety belt on! That aside, there's a decent-sized boot, enough room for two adults in the back seat and, with all-wheel drive, it also skipped across our slippery field with ease.
So, a good first effort from Toyota – weird it took them so long to get onboard with the EV revolution. I would describe the bZ4X as competent, but not a game-changer. 
Let's hope the other dozen electric cars offer a bit more pizzazz – and aren't burdened with a chemical formula for a name either.
Jessica Saunders is Director of Programmes at London College of Fashion, studying for a PhD in sustainable e-textile design.