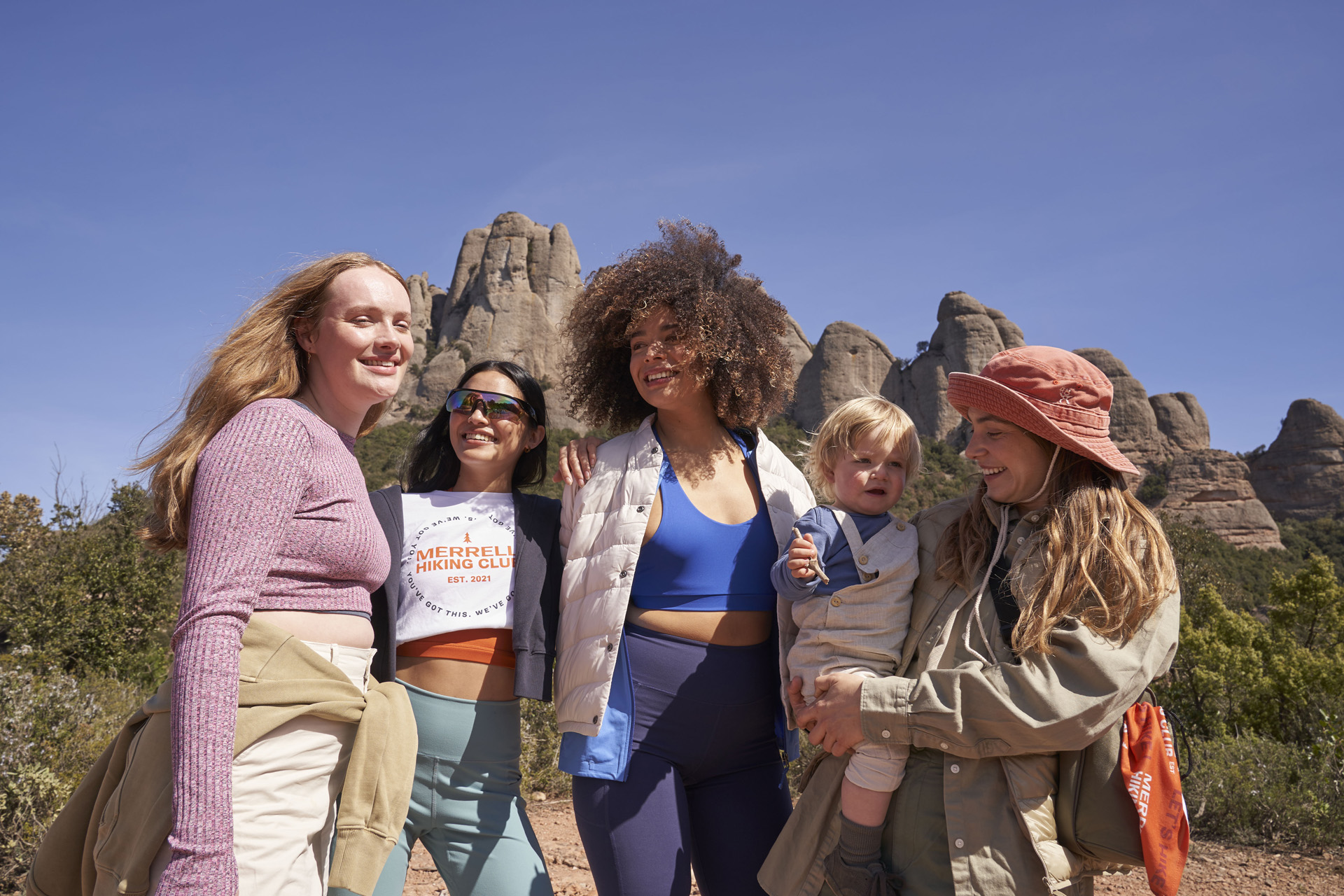 What Is Soft Hiking? (& How To Get Involved)
---
Inside the latest TikTok trend
Another week, another TikTok trend taking the internet by storm. This time, though, it's a little more wholesome: soft hiking. But what is soft hiking? Here we explore this new trend, with the help of Catherine Lauris, community manager at Merrell Hiking Club UK, a women-centric community bringing inclusivity and accessibility to the hiking world.
What Is Soft Hiking? (& How To Get Involved)
What Is Soft Hiking?
'Soft hiking is a new trend which has gone viral from @softgirlswhohike on TikTok,' says Catherine at Merrell Hiking Club UK. 'The idea of soft hiking is to get out and enjoy the outdoors without any pressure. This means staying present, absorbing your surroundings and finding joy along the way. There is no need to exert yourself or break records, simply enjoy being in nature and be grateful for the beauty that surrounds you.'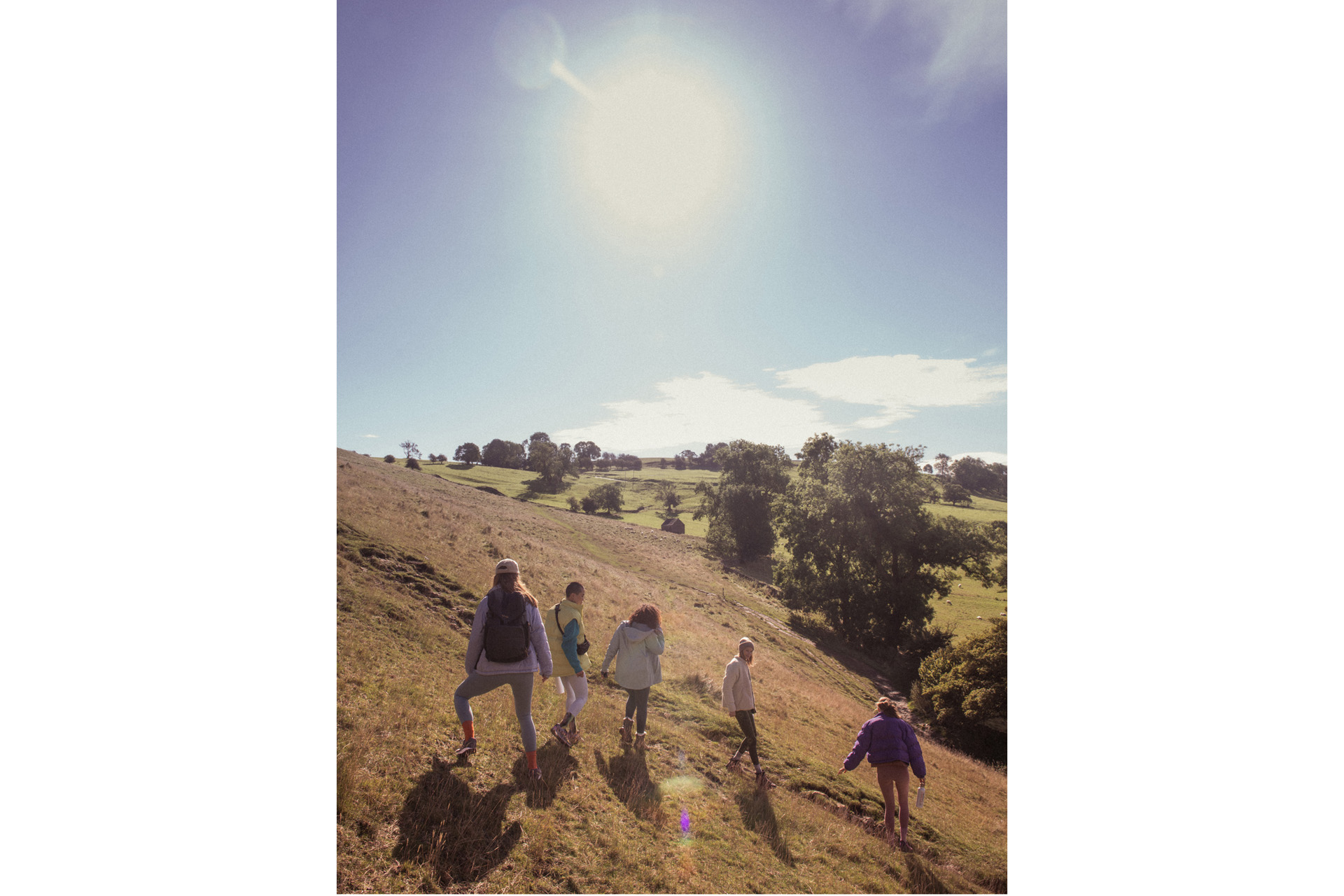 What Are The Benefits Of Soft Hiking?
'Soft hiking has a long list of benefits,' says Catherine. These include:
Reduced Stress 
'Switching off from the everyday hustle and bustle – getting out of your head and getting outside.'
Boosted Feelings Of Happiness And Wellbeing
'If you can get out and find happiness in hiking, then you're on to a winner,' says Catherine. 'Research shows that just one short, daily exposure to nature provides a natural boost to our mental wellbeing for up to seven hours. When you hike, your body releases adrenaline, endorphins and serotonin, which all make you feel happier.'
Reduced Anxiety & Depression 
'Nature puts things into perspective and helps calm your nervous system,' says Catherine. 'I think we are all guilty of wanting to control our futures, but hiking makes you realise what is important. It is an effective treatment option that is accessible to the majority of people.'
Improved Fitness 
'Hiking builds stamina and endurance and improves lung capacity and heart health.'
View this post on Instagram
Better Sleep 
'The sensory overload and exercise combined tires you out and quietens your mind from your worries, resulting in a better night's sleep,' Catherine explains.
Boosted Vitamin Levels & Immunity 
'Daily sunlight is essential to get the Vitamin D we need,' says Catherine. 'Being out in nature and away from pollution is also an immune system boost and promotes happiness and better health.'
Improved Cognitive Function
'Organising a hike and then navigating a trail makes you use your brain more,' says Catherine. 'You problem-solve, make decisions and plan ahead. Studies have shown that being in nature and getting exercise can improve cognitive function, including attention, memory and problem-solving skills.
'Having gone through struggles with mental health myself, I find that planning a hike and completing it boosts my self-esteem,' Catherine adds. 'The main things are being grounded and being present and noticing what surrounds and being grateful for our environment. When you start practising gratitude, you will start to feel more positive.'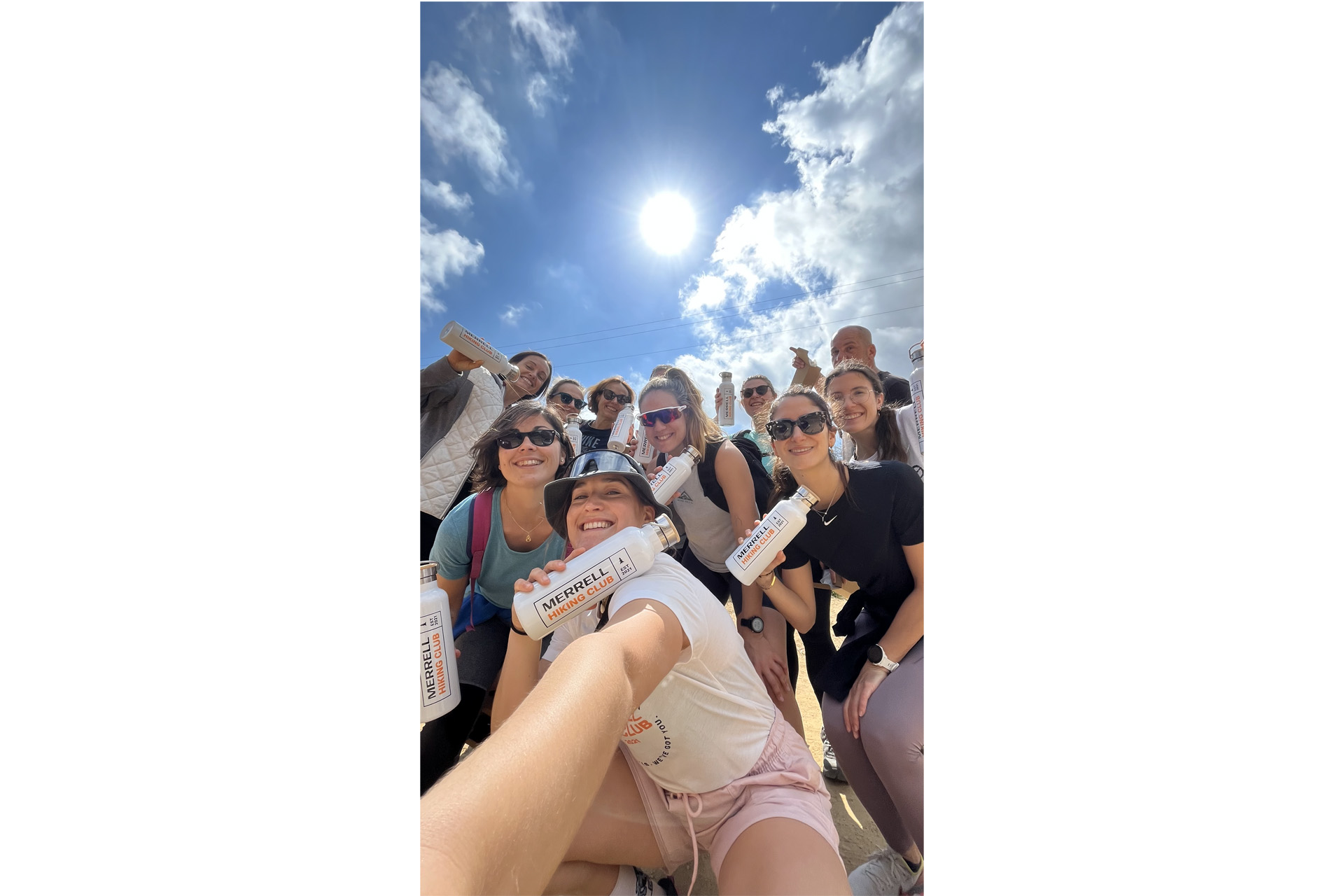 Get Involved
If you don't know how to start hiking or would have nobody to hike with, Merrell Hiking Club provides an inclusive, safe space for hikers of all levels to connect. You can find inspiring guest contributions from the club's highly experienced trailblazers on the club's Facebook page.
To encourage women to get outside and hit a trail, even if they've never done it before, Merrell Hiking Club also offers regular hikes all over the UK led by certified hiking guides. 
If you'd like to try a hike with a professional guide, Merrell Hiking Club is offering a free guided tour on 29 April to celebrate Earth Day. Learn more on Merrell Hiking Club's Facebook page.
Images courtesy of Merrell Hiking Club.