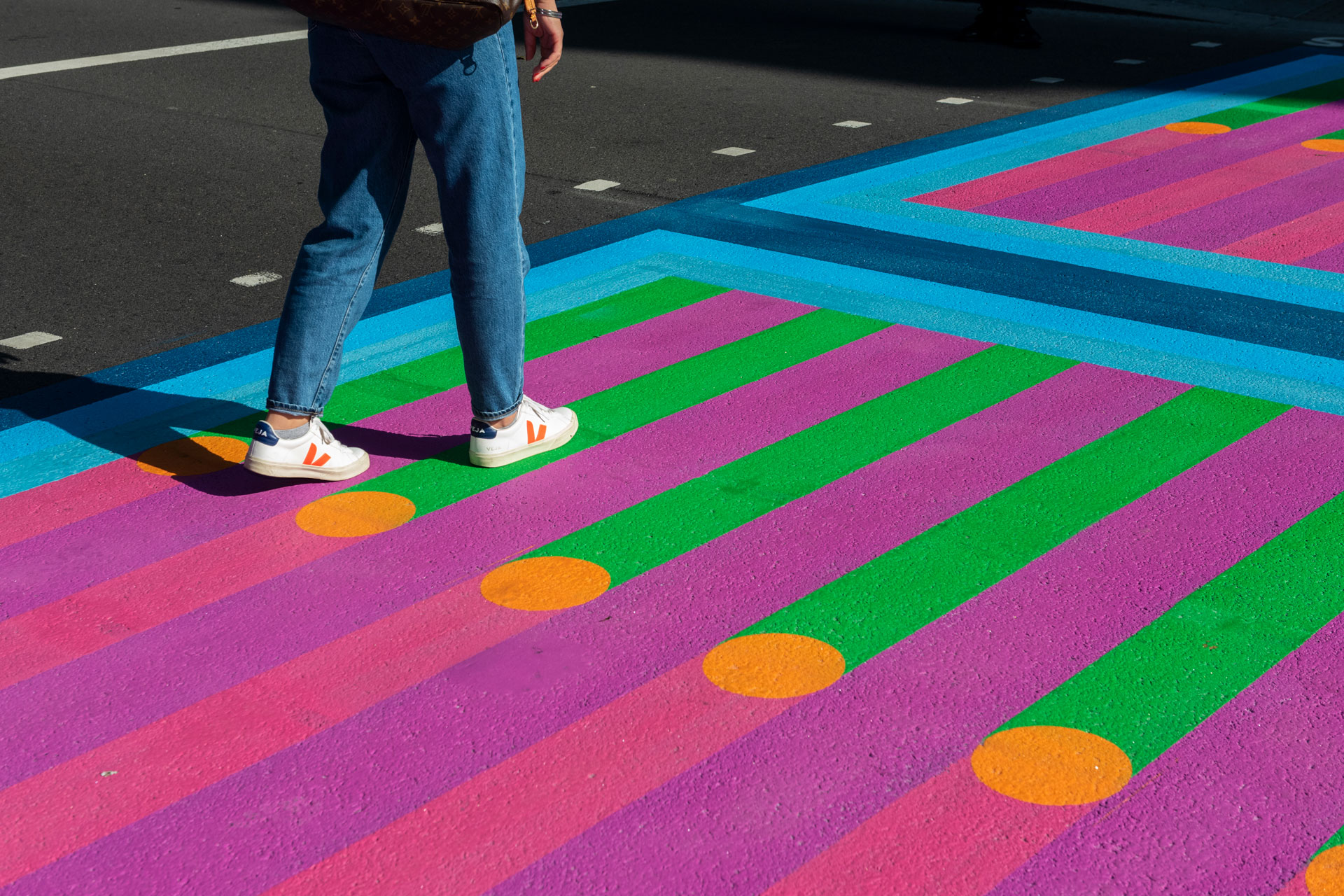 A Guide to TikTok London
---
The Gen Z guide to the UK capital
Looking to discover something new on the streets of London this year? Excitement is only a few taps away with TikTok, the video app that has taken the world by storm. With over 8.9 million users, TikTok has grown into a hub for how-to's, guides and what-to-do's when out and about. Get ready to take a look at the UK capital through the lens of the internet – you might just find yourself pleasantly surprised.
A Guide to TikTok London
DO
Gallery Hopping
London's gallery scene has never been busier, but with so many exhibitions popping up it becomes hard to know where to go first. The V&A? Somerset House? Or perhaps the gallery route through Mayfair? Let inspiration strike with a quick flick through TikTok – try hashtags like #londongallery and #thingstodoinlondon for better results – where you can find content ranging from reviews, recommendations, 'come with me' style videos and round-ups of the best exhibitions to see right now.
Hidden Gems
It's easy to miss some of the city's exciting new (and old) features, but not even London's best kept secrets are impervious to the TikTok algorithm. From underground spas and museums to secret parks and 'speakeasy' style bars (more on this to come), there's plenty of fun to unearth in the capital. For more hidden gems, make sure to follow the #secretlondon hashtag on the app.
EAT
Brunch Babes
A meal in its own right, brunch is a staple for many Londoners. But while you may have a favourite spot, make sure you try something new every now and then. With an army of well-meaning critics on hand, TikTok can offer menu after menu to get your taste buds going – think fluffy Japanese-style pancakes, breakfast burgers, Tex-Mex cuisine and coffee in all colours of the rainbow. Start with #londonbrunch and then let your tummy do the decision-making.
Dessert – with all the trimmings…
Sweet treats can be found at every corner of the capital, from doughnuts, cupcakes and churros to one-stop crumble shops. Some of London's best cafés, restaurants and bakeries are getting in on the action too, making the most of TikTok's video platform to highlight their delicious wares. Believe us, these videos will have tummies rumbling in mere seconds. Just look at the world's first crumble bar, Humble Crumble, which has racked up a loyal clientele (this is the nation's favourite dessert we're talking about after all) at its Old Spitalfields Market and Borough Market sites.
Fancy a tipple?
Add a little spice when you next go out for drinks with one of TikTok's tried-and-tested recommendations, courtesy of the (brutally honest) community. The age-old question of where we should go out drinking is obviously a popular topic in the city, as the app has amassed over 22.1 million views of the #londonbars hashtag alone. From classic cocktail bars to hidden venues you may or may not need a password for, there's an eclectic mix of menus that will appeal to both visitors and locals. Tequila shots, anyone?
STAY
Stylish places to rest your head…
From boutique boltholes and treehouse hotels to luxurious sojourns amongst the clouds, London's hospitality landscape is simply unmatched. When you embark on your next trip to the capital, however, make sure to get a behind the scenes look at your staycation shortlist with a browse through the #londonhotel hashtag. Get into the nitty-gritty with a virtual tour around some of the city's swankiest new hotels – the best part is that you can get in touch with the TikTok account who visited if you want to ask any specific questions.
…and spend a penny
Even when you don't intend to stay the night, you can still take a quick snoop around some of London's most amazing hotels through TikTok. From hotel rooms and hallways to opulent lavatories, you can see what it's like to spend the night (or a penny).
Featured image: Yinka Ilori's 'Bring Back London' crossing artwork, supported by The Mayor of London and Bloomberg
READ MORE
Q&A with Andrea Cheong, TikTok's Sustainability Star / Can You Really Find Good Art on TikTok?