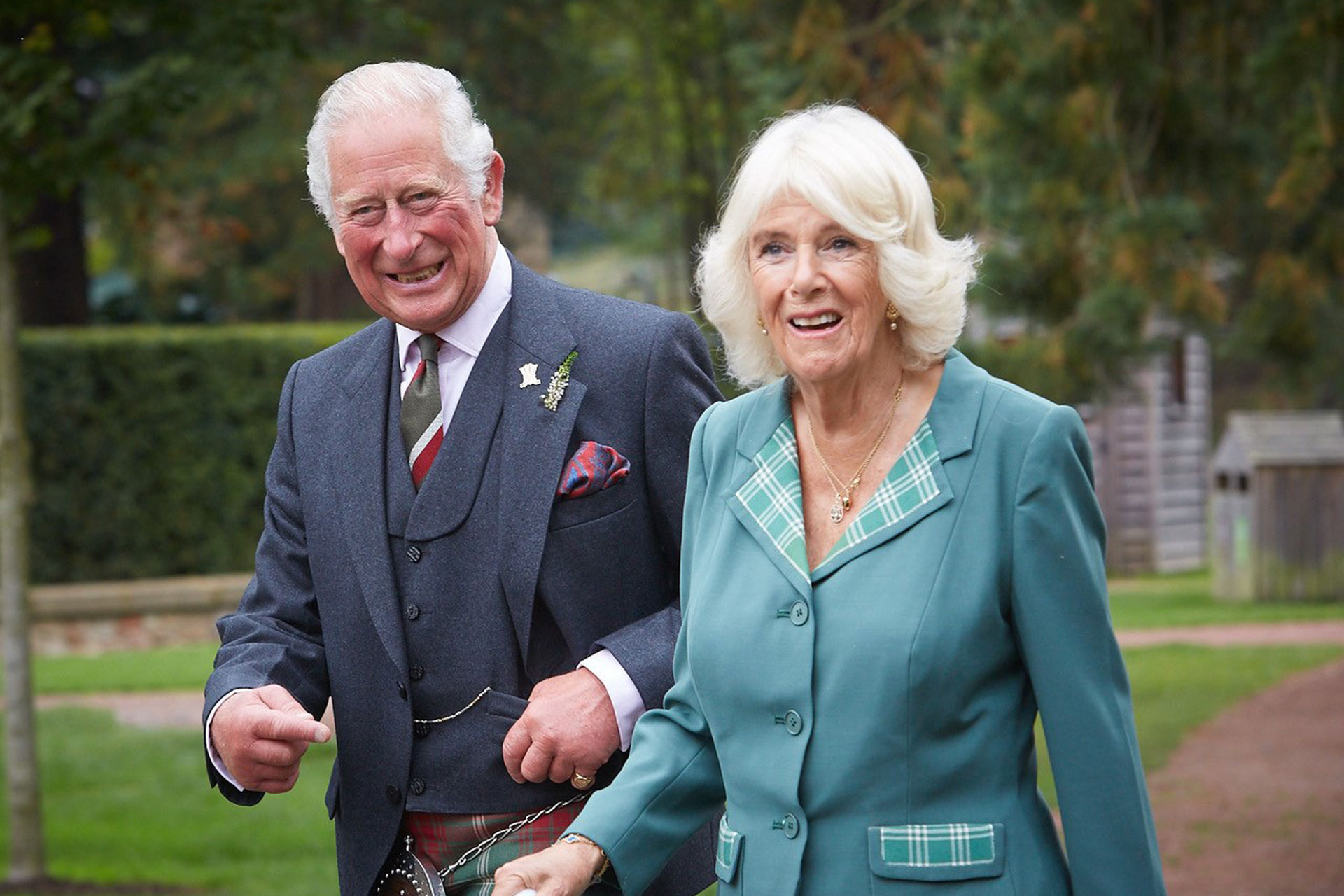 The King's 75th Birthday: How Is He Celebrating?
King Charles is marking the big day with a new food waste initiative
Celebrations are taking place across the country for King Charles' 75th birthday, which falls on 14 November. This is his actual birthday – different to the monarch's official birthday, Trooping of the Colour, which takes place on the second Saturday of June, as is tradition. So how is he marking the special day?
The King's 75 Birthday: How Is He Celebrating?
The King is marking his birthday by launching the Coronation Food Project, an initiative designed to tackle food waste and poverty. He launched the campaign by featuring on the front cover of The Big Issue, with a black-and-white portrait from photographer Rankin. Speaking to the publication about the project, he said: 'Food need is as real and urgent a problem as food waste, adding that "cost-of-living pressures" were resulting in "too many families and individuals missing out on nutritious meals". 
Rankin said: 'It was an absolute honour to shoot this specifically for The Big Issue and specifically around the Coronation Food Project, which I'm a big supporter of, and is something we don't talk about enough.
'I've always thought that he's a very resilient human being. I think that's what I got from him, that kind of steely determination.'
View this post on Instagram
Yesterday, King Charles attended a party in Highgrove's Orchard Room, hosted by the King's Trust. Guests including Raymond Blanc and Jay Blades were in attendance, with a three-tiered Victoria birthday cake made by Jan Blackmore from Buttercup Pantry, and a performance from a rock choir. The event was also designed to mark other organisations and communities who are turning 75 this year, from the NHS to the Windrush generation. Then, later in the evening, a private dinner was held at Clarence House for close friends and family.
Who Has Wished The King Happy Birthday?
Well wishes have been flooding in to wish the King a happy birthday. The Prince and Princess of Wales posted on Instagram with a picture of Charles and William on a ski lift on a family holiday, with the caption: 'Wishing His Majesty The King a very happy 75th birthday!' 
View this post on Instagram
Apparently Prince Harry will be phoning his father today from the US, despite rumours of a rift between them. 
Sarah Ferguson (King Charles' former sister-in-law) has also posted on Instagram, writing: 'Wishing the happiest of birthdays to His Majesty, King Charles III. Long live the King.'
View this post on Instagram
And the official Sandringham account shared a photo of His Majesty at the estate, saying: 
'Wishing His Majesty The King a very Happy 75th Birthday from all at Sandringham!'
View this post on Instagram