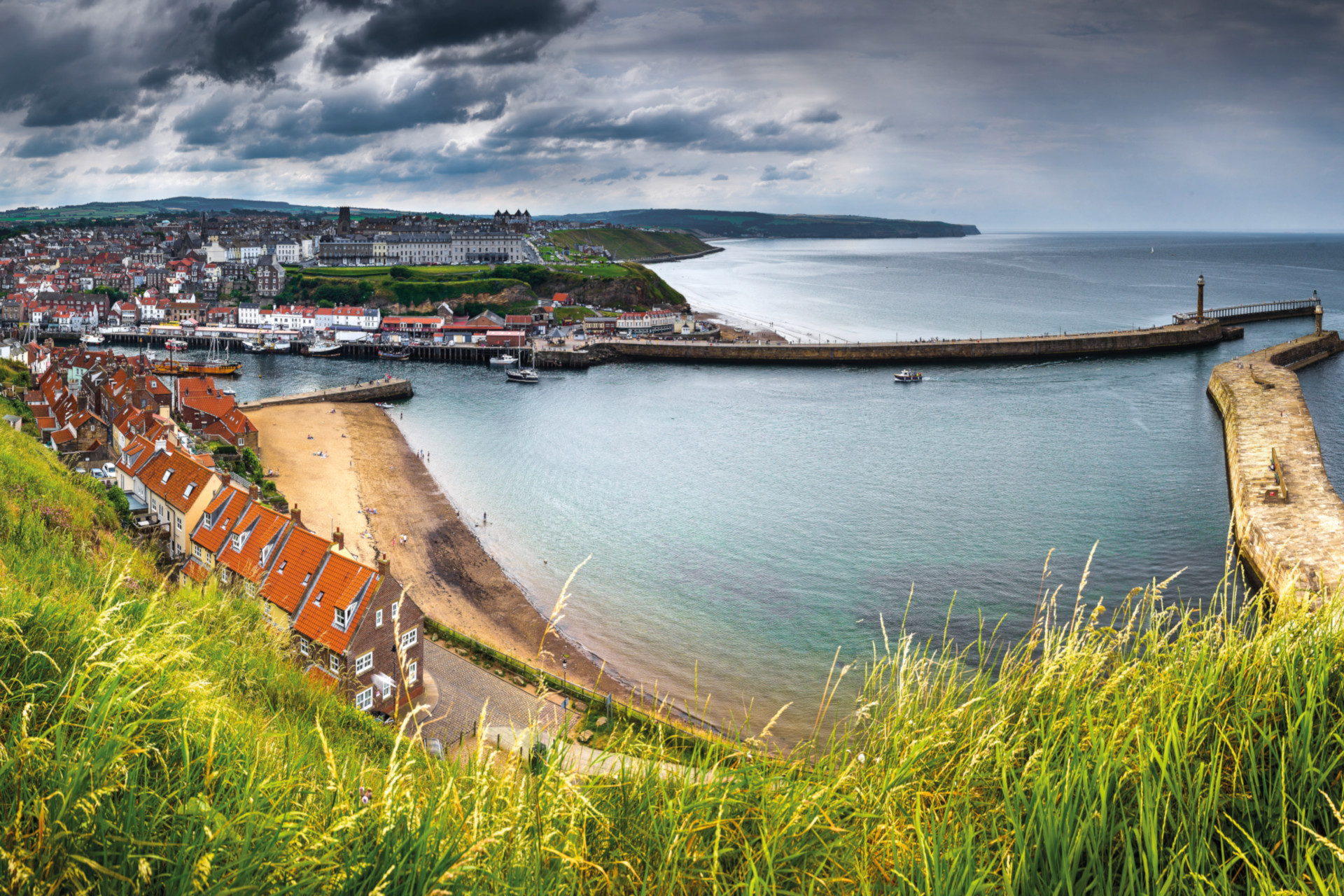 The Weekender: Whitby
---
Whitby is a wonderful launchpad from which to discover North Yorkshire
Let's visit Whitby. Fabulous fish and chips, crabbing and culture, this seaside town has it all, finds Lucy Cleland.
The Weekender: Whitby
There's something distinctly poignant about a British seaside resort. Is it the strident keening of the seagulls that fractures other sounds of grey sea lapping wooden boat hulls, brass bands in the bandstand or the chunt of money sluicing in slot machines in beach-side arcades? You wonder what becomes of these frenetically busy places (where, please believe me, you absolutely need to book in somewhere for dinner each night way in advance), when the sun has long gone and the tourists disappear. I bet the locals love reclaiming their wonderful location once more.
Whitby, on the North Yorkshire coast, is overlooked by the ruined Abbey (which inspired Bram Stoker's Dracula after the author visited the town in 1890), standing imposingly on the blustery headland. It has higgledy-piggledy streets and houses that are best seen from the vantage point of a boat (you can do everything this way – from a pirate themed 20-minute whizz out of the harbour and back, to sunset mackerel fishing trips and eight-hour cruises to spot whales and dolphins). Once you've exhausted the endless fish and chips shops (a Mister Chips fresh fishfinger sandwich is a must), ghost trails and crabbing on the sandy beach with its bonny bright huts, there is a world beyond Whitby that should be explored while there.
A few miles north (leave early on a hot day if you want to find a parking place), lies Robin Hood's Bay, an exquisite fishing village and former smuggling haven, where at low tide, there are rock pools aplenty (find a fossil if you can) and teensy, tiny streets to explore while licking ice creams.
For walkers, the world is your oyster – with endless trails along clifftops and moors alike, but why not combine the two in an eight-kilometre circuit walk called Hawsker that starts at Swan Farm, just a short drive out of town.
Once back in Whitby, it's time for a drink on the balcony of The Coastal Townhouse, a four-bedroom modern apartment with views over the harbour, before heading out, perhaps, for another portion of chips. When in Whitby…
STAY
The Coastal Townhouse is the perfect place from which to get the best out of your weekend. Minutes from all the action, it's also wonderfully peaceful, clean, modern, superbly comfortable and welcomes dogs. From £135 a night. homesandvillasbymarriott.com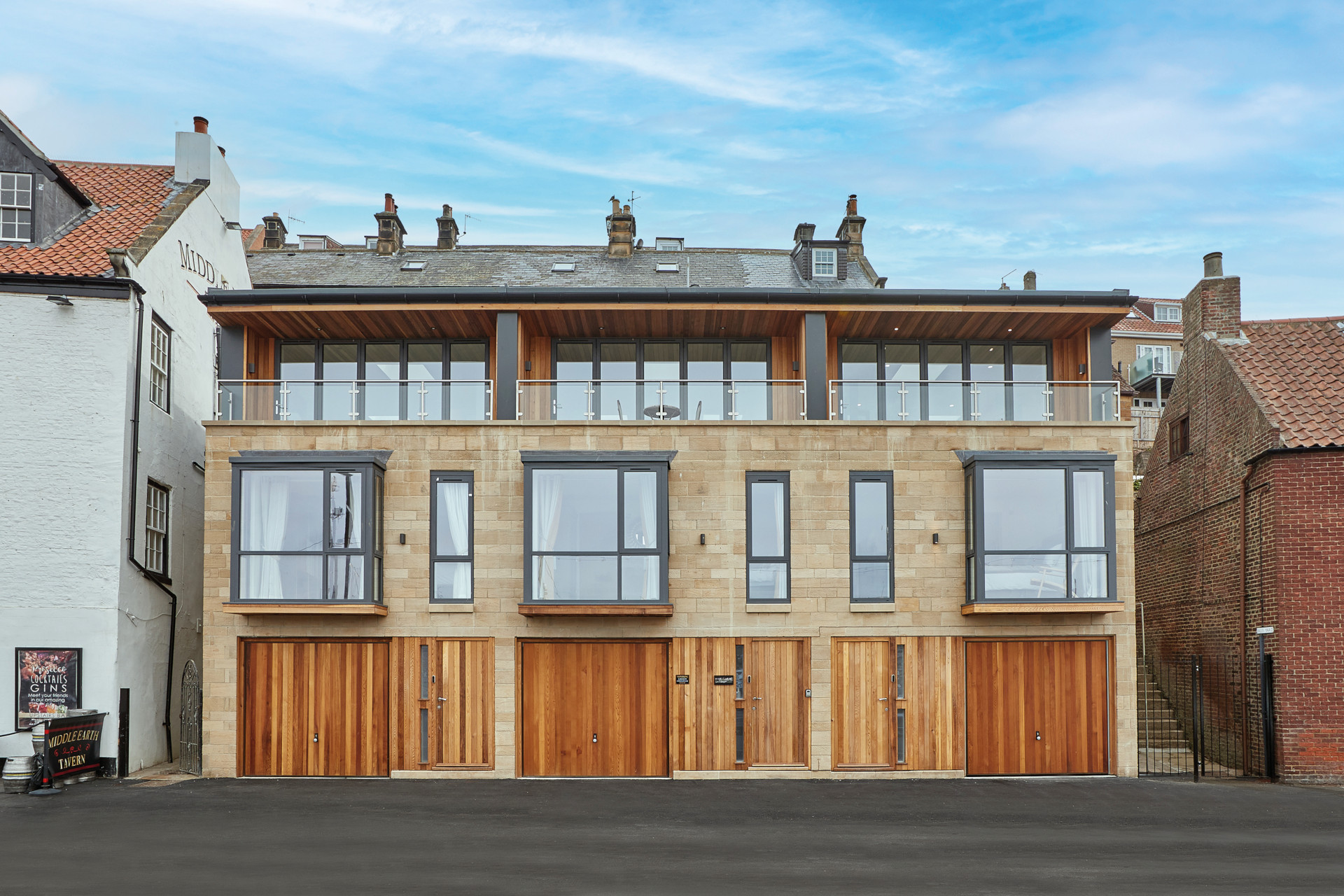 EAT
Fish – and lots of it. The Magpie Café (magpiecafe.co.uk) is the best known but quite frankly you really won't eat bad fish anywhere. Out of town, try The Stables for ace homemade pub grub and killer roasts (inncollectiongroup.com).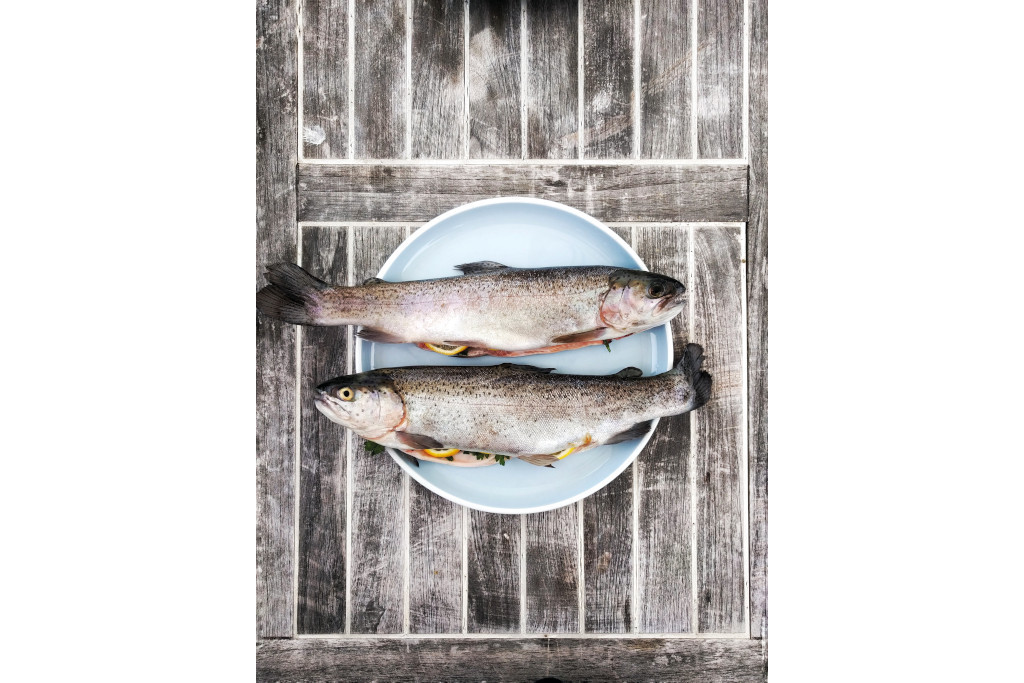 DO
Take the steam train from Whitby to Pickering that wends its way through magnificent scenery. It includes a stop at Goathland, which became Hogsmeade Station in the first Harry Potter film. nymr.co.uk
Featured image: unsplash
More Weekenders…