Kelly Hoppen is a respected and renowned designer with over 40 years experience in the design industry. After starting her own business at just 16 years old, Kelly Hoppen MBE is now an ambassador for Prince's Trust, is well-known for her 'East meets West' design influence that is shoppable on her website, and has created countless award-winning designs. Here, Kelly answers our 'what it means to be a woman in 2018' Q&A, to mark 100 years of suffrage; the Representation of the People Act 1918 was passed on 6 February 1918.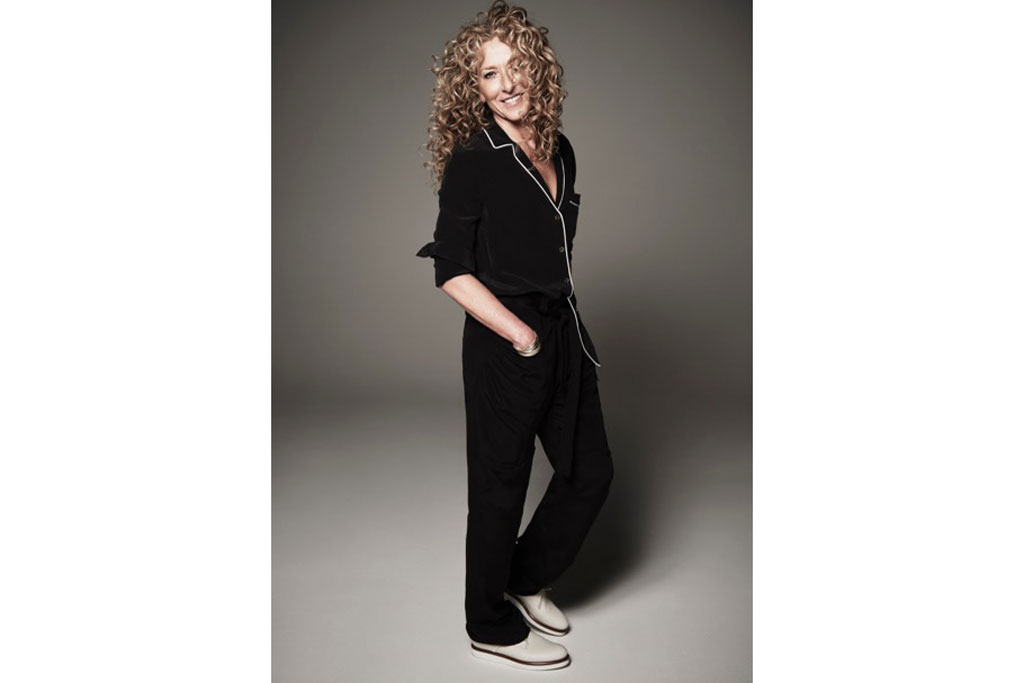 It's been 100 years since (some) women were granted the right to vote in the UK – how far do you think women have come in the last century?
How long have you got?! Women have come so far in the last century and will continue to make even more strides. How this is presented though can be a bit of a catch-22 – the press make such a big thing about it, and rightly so as women deserve to be recognised, but at the same time we need to change the narrative. It should just be about success full stop, not defined by gender. It shouldn't be about why it happened, or why it didn't happen sooner, simply what is happening now. Let us get on with it. Women must always stand tall; know your worth, believe and conquer.
What does it mean to be a woman in 2018?
Everything. Women are capable of so much – I'm so proud to be a woman in 2018, seeing so many women at the top of their game.
What do women still need to achieve?
Equal pay. Women are unbelievably strong and can achieve whatever they put their mind to.
Your personal proudest achievement?
There are so many moments I am proud of in my life, and we shouldn't have just one defining moment or we restrict ourselves and our successes. Whether it was designing BA First Class, designing incredible homes, or receiving my MBE, all were huge achievements for me – and I am equally proud of them all. Look at it as just a great moment, and then you can achieve the next milestone, and the next one…
If you could teach young women one thing about being a woman it would be…
To love the unique qualities that you possess. Female sensibilities such as sharing, talking, vulnerability and an ability for empathy, though not at all limited to women, are hugely beneficial qualities to have and we should never underestimate them.
And if you could teach young men one thing…
I would teach them to be authentic, respect others, treat everyone as equal, and to have belief.
Complete the following: In the next 100 years, I hope women will…
Grab opportunities unapologetically and fulfil their potential.
Shop the Trust Collection candle created by Kelly Hoppen MBE and Tess Daly in celebration of HRH Prince Charles and his commitment to supporting young people and their talents on his 70th birthday. The limited edition candle set costs £45 and 100% of the proceeds are donated to The Prince's Trust. Available to purchase on November 12th via kellyhoppen.com and princestrust-store.co.uk
Everything that's Happening this Year to Mark 100 Years of Suffrage 
More women of note: Hannah Shergold |Juliet Sargeant | Thomasina Miers | Charlie Craggs | Sabrina Mahfouz | Wendy Holden
---