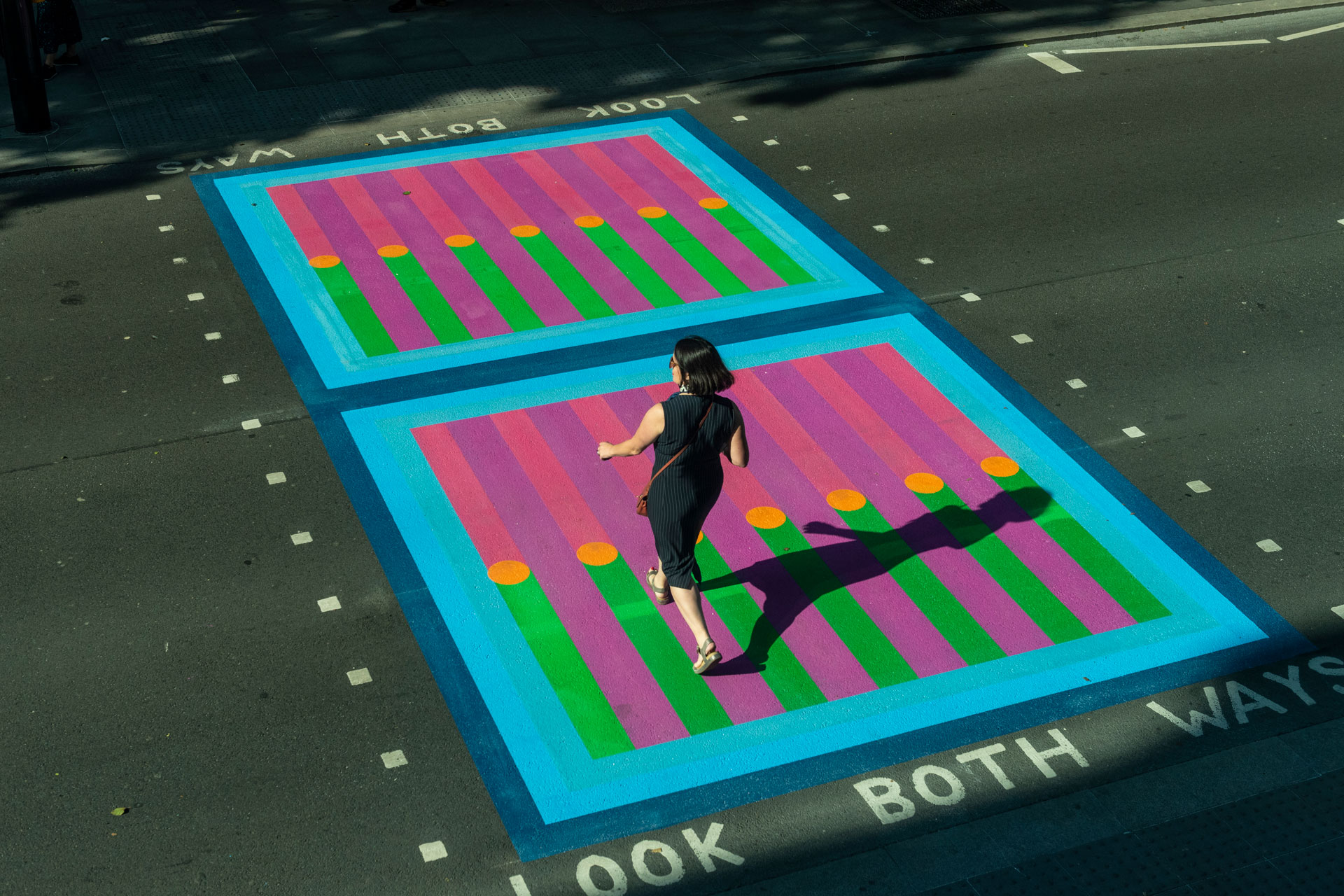 Yinka Ilori Paints Colourful Crossings over London's Streets
The crossways mark the joyful optimism of London's cultural comeback
Grey and functional, road crossings aren't your typical showstoppers. But British Nigerian artist Yinka Ilori changed that this week, transforming 18 big, bold and beautiful crossings that sing with colour.
'What's interesting with the work I do with colour is that you're instantly smiling. You can't control it, it's like the colour takes over,' Yinka Ilori tells C&TH. Peppered across Tottenham Court Road and the City of London, these colourful crossings, titled 'Bring London Together', are part of London Design Festival.
These bands of vibrant blues, oranges, and pinks are infectiously joyous. 'What Yinka's done is not simply paint bright colours of abstract art, he's understood the importance of optimism,' Sadiq Khan tells C&TH. The crossings are the latest instalment of his 'Let's Do London' recovery campaign to promote domestic tourism in London.
It's true: optimism is needed more than ever. Getting out there to celebrate London's reopening of cultural events is a good place to start. 'Many people have been disappointed they can't go abroad for holiday, but they've got the world in London, the world's food, the world's culture, the world's film, the world's fashion, and this autumn season is its biggest and best ever,' Mr Khan adds.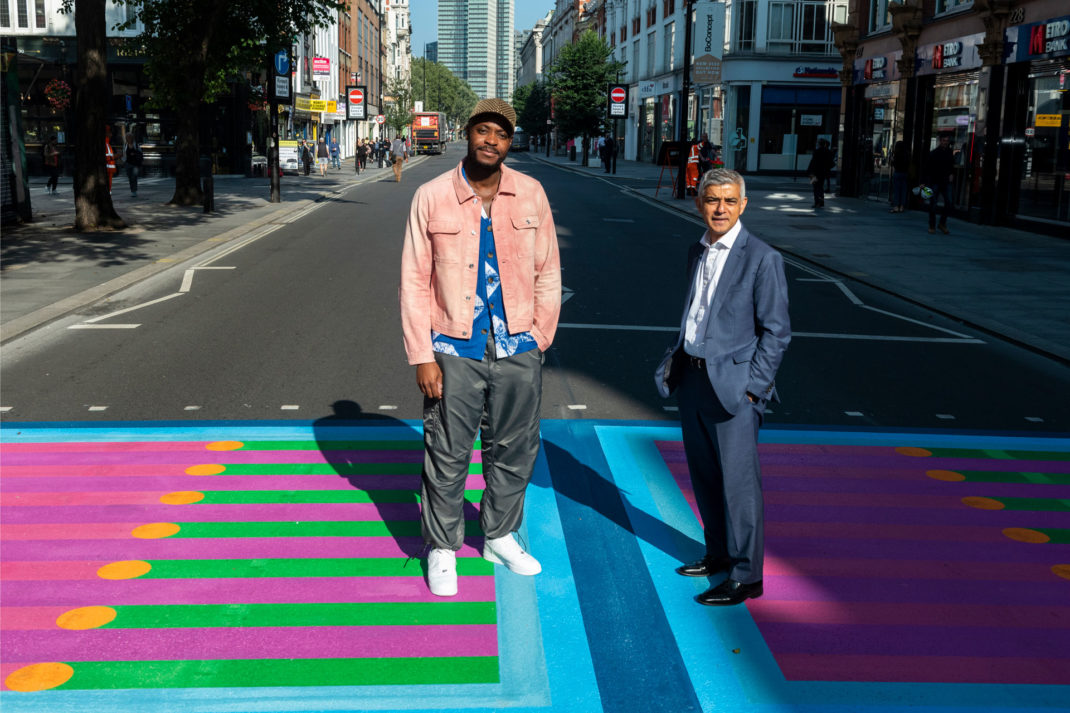 Colour and pattern for Ilori isn't just beautiful: it's powerful. It elicits memories from childhood growing up in Islington; going to Nigerian parties and seeing what people wore. These motifs and emotions run throughout IIori's work, such as his pandemic-inspired work, Better Days are Coming I Promise. The inspiration of colour will always come from his community, Ilori says.
These small connections keeping the local community together, especially during the pandemic, is an important aspect of his design. 'Even just people who did the same walks as me every day, we'd cross paths and then because it was our walk or run, we would smile with each other. So I just saw this really powerful link. So if you look at the artwork, it goes quite linear; it's talking about the links that I experienced during lockdown.' Fittingly, the crossing will be painted by volunteers over two days during London Design Festival, on 20 and 21 September.
Ilori teamed up with UAL art students to create public artwork.  Acting as mentor, he offered his insights to get into the industry, which is at an especially trying time. Sadiq Khan says that we can play a part lifting up creatives: 'We've got to make sure that we get the footfall back, because our arts have really suffered the last 18 months. Many creatives like freelancers have fallen through the government cracks and so they need our support.'
Ilori's advice for young artists? 'Keep at it, have perseverance. It took me 12 years to actually get to where I am now. You've just got to really love what you do, and you will reap your rewards at the end of it.'
London Design Festival takes place 18-26 September. londondesignfestival.com
SEE MORE:
Outdoor Art in London: A Guide / The UK's Best Art Shows and Fairs 2021