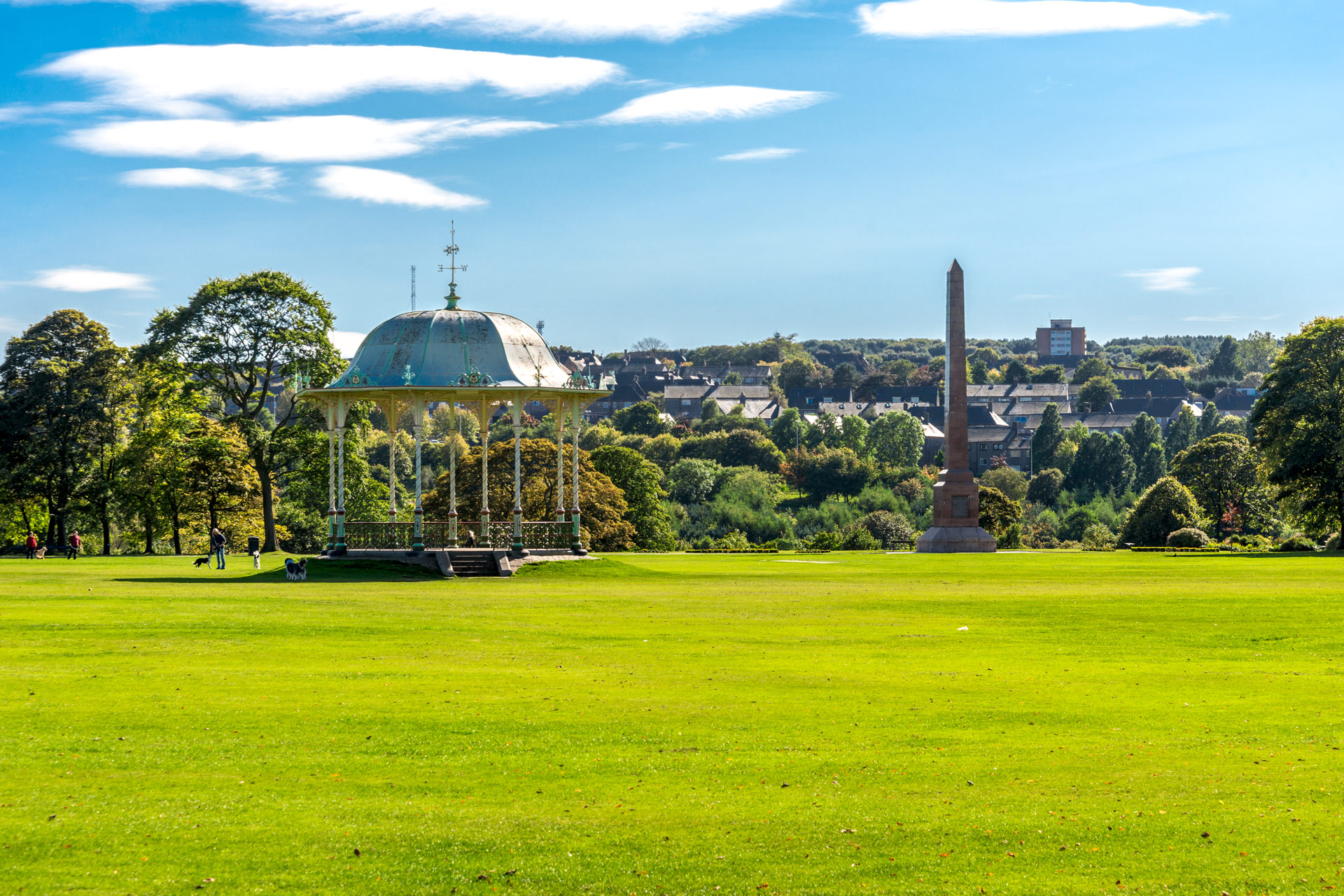 A Chef's Guide To Aberdeen
Kevin Dalgleish shares his favourite food spots with C&TH
Often nicknamed the Granite City, Aberdeen is known for its beautiful architecture – but equally impressive is its burgeoning food scene. Being located near to the sea and the bountiful Highlands, it's no surprise Scotland's third largest city is packed with great produce, which is whizzed up into tasty dishes in restaurants aplenty. Here, local chef Kevin Dalgleish shares some of his favourite places to eat in Aberdeen – from the best fish and chips in town to cosy cafes and seafood gems.
A Chef's Guide To Aberdeen, by Kevin Dalgleish
Kevin Dalgleish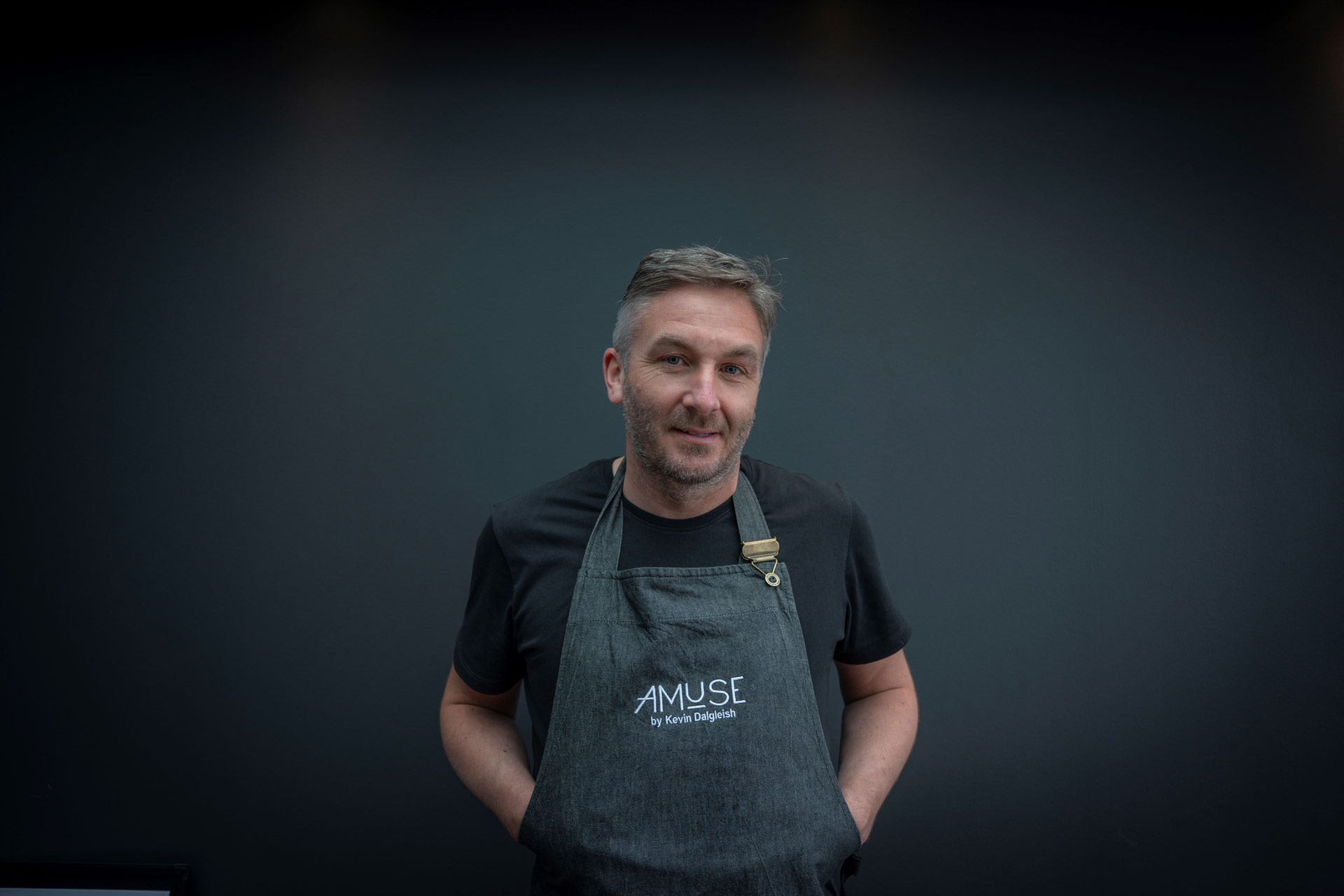 Kevin Dalgleish has been one of the North East of Scotland's most prominent chefs for the last two decades. After training under the legendary Anton Edelman at The Savoy in London, he moved back to Scotland as head chef for 10 years at the exclusive Ackergill Tower where he started The Food of Love weekend. These events saw him joined by some of the country's top culinary stars, from Angela Hartnett and Anton Mosimann, to co-host private dining weekends. 
In 2012, Kevin joined The Chester Hotel in Aberdeen as executive chef, where the concept evolved into The Signature Food Festival and became an annual event at the hotel. Over the years the festival continued to attract the great and the good of the UK's kitchens to cook for charity including Marco Pierre White, Phil Howard, Daniel Clifford, Glynn Purnell and Richard Corrigan.
Kevin opened his first restaurant, Amuse, in July 2022 in Aberdeen focusing on the best local and regional Scottish produce available from land to sea, with a touch of classic French flavours. 
Best Restaurants in Aberdeen: Kevin's Pick
Yorokobi by CJ 
This place serves the best sushi I've ever eaten. CJ serves up authentic dishes that hit the spot every single time. We'll usually order their sushi, however we do also love the suckling pig, which is cooked over coals. It's a favourite for me and my family. 
51 Huntly Street, Aberdeen, Aberdeenshire, AB10 1TH, yorokobibycj.co.uk
Jewel in the Crown
Hands down the best Indian in Aberdeen. It's family run which I love, and they just never disappoint. Dishes aren't fussy and it's all about the flavour. We particularly love their tandoor dishes, with our go-to being either the king prawns or the lamb.
145 Crown St, Aberdeen AB11 6HP, thejewelaberdeen.com
Corner Tree Cafe
This little café is in the West End of the city and it's my go-to for brunch. They run specials at the weekend, and I can never resist the cakes. It's good old hospitality at its best from a family that you can tell just love what they do. It's a hidden gem. The bacon and egg morning rolls are my favourite, although they also do fantastic creamy scrambled eggs!
3 Whitehall Rd, Aberdeen AB25 2PP, cornertreecafe.co.uk
Eat on The Green
Craig has been running his 2 AA Rosette restaurant for longer than I can remember. It used to be a post office back in the day. For locals, it's a staple for special occasions but I love popping by to see Craig and appreciate his food. It never disappoints. He's smart with local produce and creates impressive dishes which is something I'd like to think we share in our cooking.
Udny Green, Ellon AB41 7RS, eatonthegreen.co.uk
Moonfish Cafe 
This place does seafood really well. The menu always surprises me and I know to expect something new when I visit. The chefs and team are really humble about their success (they've been included in the Michelin Guide consistently for a few years) and are always pushing themselves to create newness. No matter how many times you visit, the menu is always different which I really like. It's down a little cobbled street and although it's right in the middle of the city, it feels off the beaten track. The menu is ever-changing, but I always go for one of their seafood dishes when I visit.
9 Correction Wynd, Aberdeen AB10 1HP, moonfishcafe.co.uk
Rustico
A little family-run, trattoria-style restaurant full of flavour. As soon as you walk in the door, you can feel the sense of family and community around you. The food is made fresh and it never fails to deliver. They also offer vegan options so it's an easy place to visit with a big group for a good time. I love their pizzas, whereas my son's favourite is always the spag bol.
62 Union Row, Aberdeen AB10 1SA, rustico-restaurant.co.uk
Cowshed
Simple comfort food is what this place is all about. They're not fussy with flavours and really keep the local produce front and centre. Menus are straightforward and they dedicate themselves to using seasonal produce from Aberdeenshire as close to the restaurant as possible. 
Raemoir Rd, Banchory AB31 5QB, cowshedrestaurantbanchory.co.uk
The Bay Fish and Chip Shop
It needs no introduction. The Bay has been around forever, and everyone knows it in Aberdeen. A traditional chippy with all the best bits on the menu. Obviously, the fish is as fresh as you can get it in Stonehaven so it's always delicious. My go-to is just their classic haddock and chips – it's one of the best!
Beach Rd, Stonehaven AB39 2RD, thebayfishandchips.co.uk
Café Boheme
This place opened in 2003 and I remember being impressed pretty quickly. It's a blend of Scottish and French dishes presented beautifully. The tasting menu is full of bold flavours and was a warm welcome to Aberdeen when it arrived. It's quite an intimate space which makes it all the extra special. Last time I was there I went for their beef dish – roast fillet of beef served with black pudding, dauphinoise potatoes and beef dripping carrot with a bourguignon jus.
23 Windmill Brae, Aberdeen AB11 6HU, cafebohemerestaurant.co.uk