A London Pop-Up Is Serving a Menu Made Entirely From Trees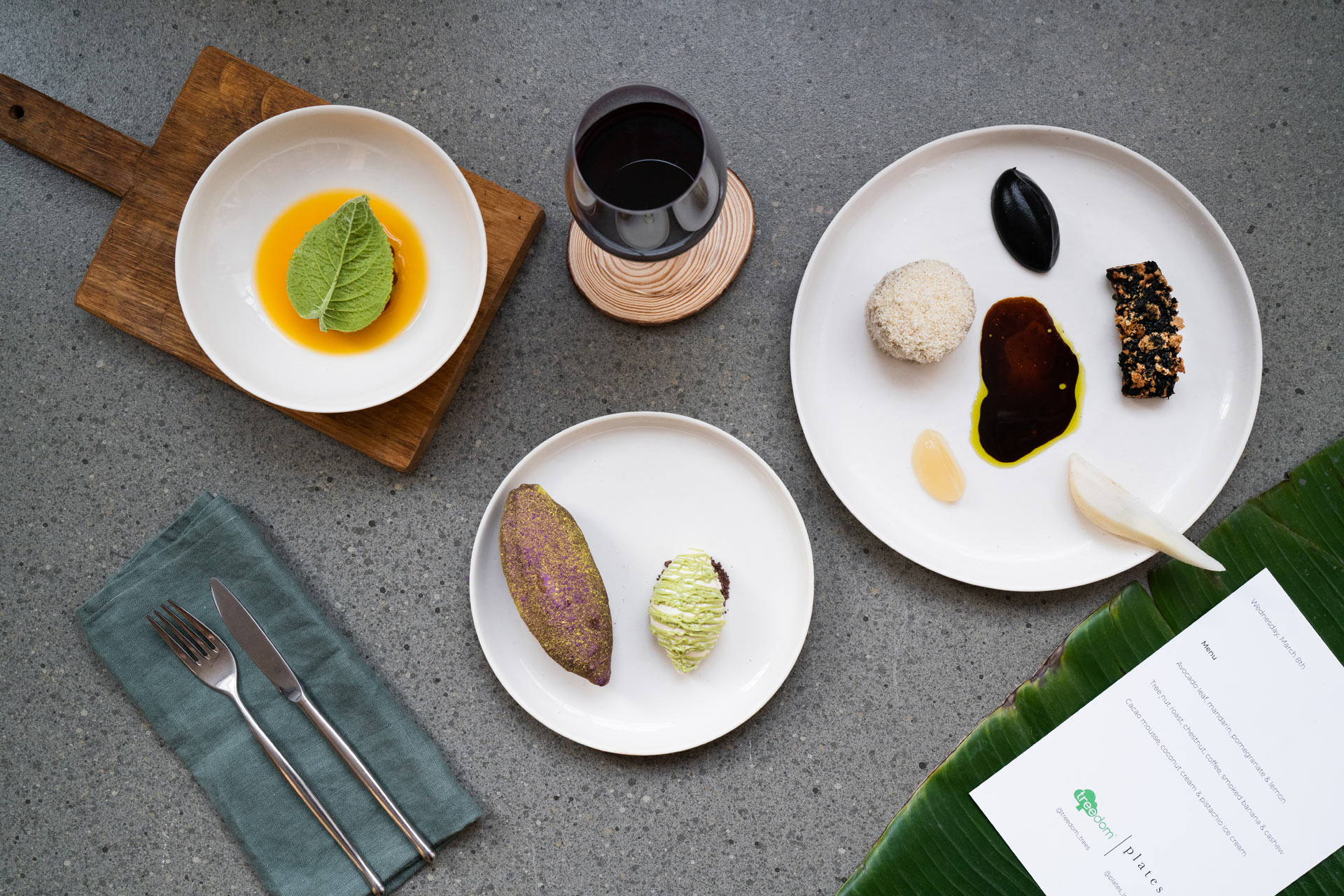 A London Pop-Up Is Serving a Menu Made Entirely From Trees
---
Chef Kirk Haworth is showcasing the fruits of our beloved trees at a special event this March

by Ellie Smith
Trees are crucial for both humans and for our planet. Often called 'the lungs of the Earth', they give us oxygen, store carbon, offer homes for wildlife, and provide a wealth of food, from fruits to nuts and seeds. That's why plant-based chef Kirk Haworth has decided to create a special menu which celebrates them, working in partnership with digital tree planting platform Treedom. 
A London Pop-Up Is Serving a Menu Made Entirely From Trees
Available to try at a pop-up event held at Untitled Bar in Dalston on 8 March, the three-course menu features ingredients that grow from trees, designed to celebrate the beauty of mother nature. The meal kicks off with a fruit salad of mandarin, pomegranate and lemon served with avocado ice cream, followed by a tree nut roast topped in a chestnut and coffee sauce and served with smoked banana and cashews. For dessert, it's a cacao mousse with coconut cream and pistachio ice cream – and you can enjoy all this alongside beers from Toast Ale.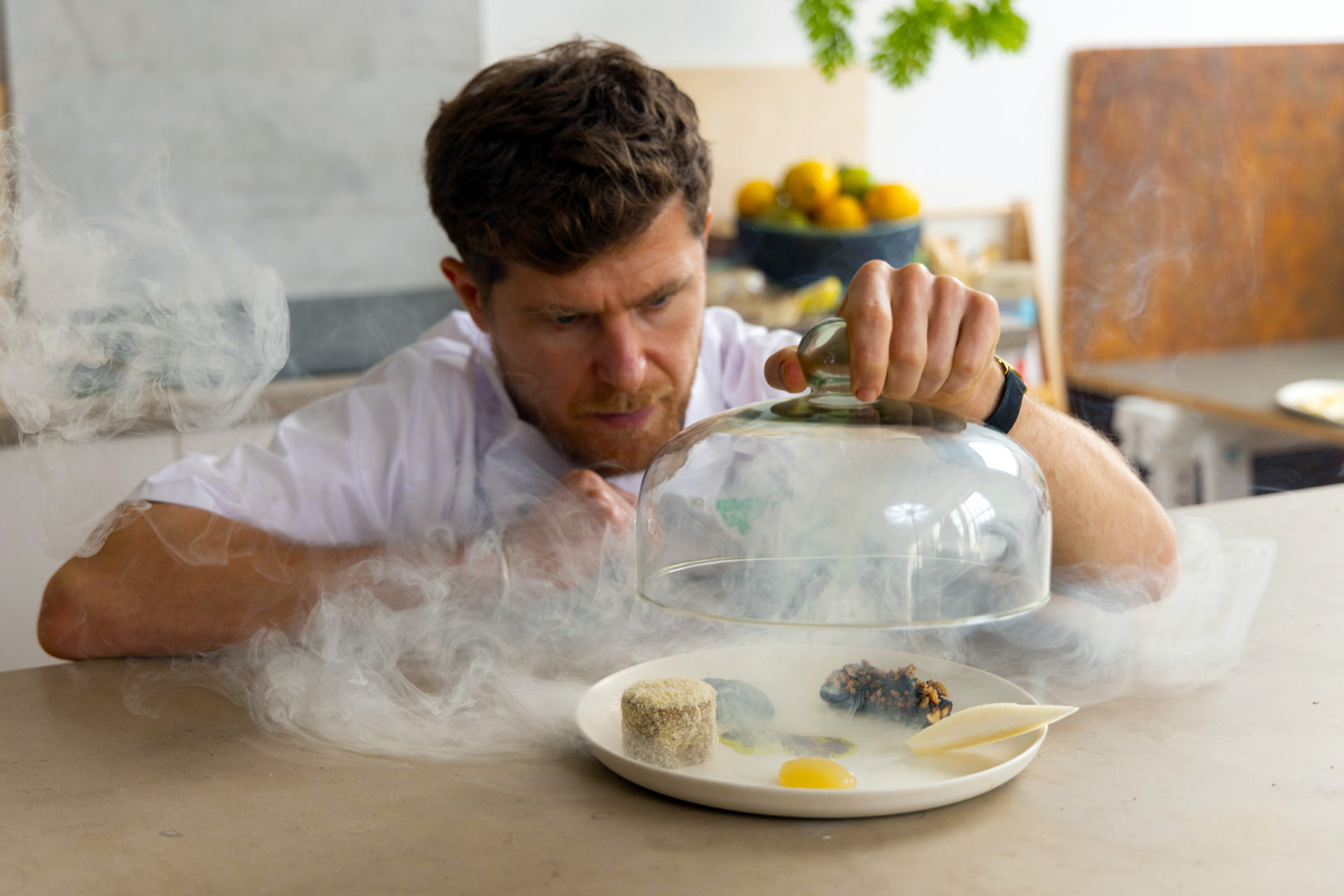 The project was commissioned by B Corp brand Treedom, a digital platform which allows people to plant trees remotely at the click of a button. So far, they have planted over three million trees – a number which they're hoping to grow with the upcoming pop-up event. Each guest that attends will receive a QR code which they can use to plant a tree via Treedom, then follow its journey online. 
Anna Weston, Head of Development UK & Ireland at Treedom, said: 'Planting trees through our Treedom projects provides so much to the planet, from helping to combat the climate crisis, to empowering local communities to grow their own fruit and tree-based products that can then be sold at markets. 
'We're thrilled to be working with Plates London on the first ever tree-based menu to show how valuable trees and the flowers, fruits and seeds that grow on them are to the world in every way. Making small changes, such as eating plant (or tree!) based food, and planting trees, is a simple way that individuals can make a difference to the planet.'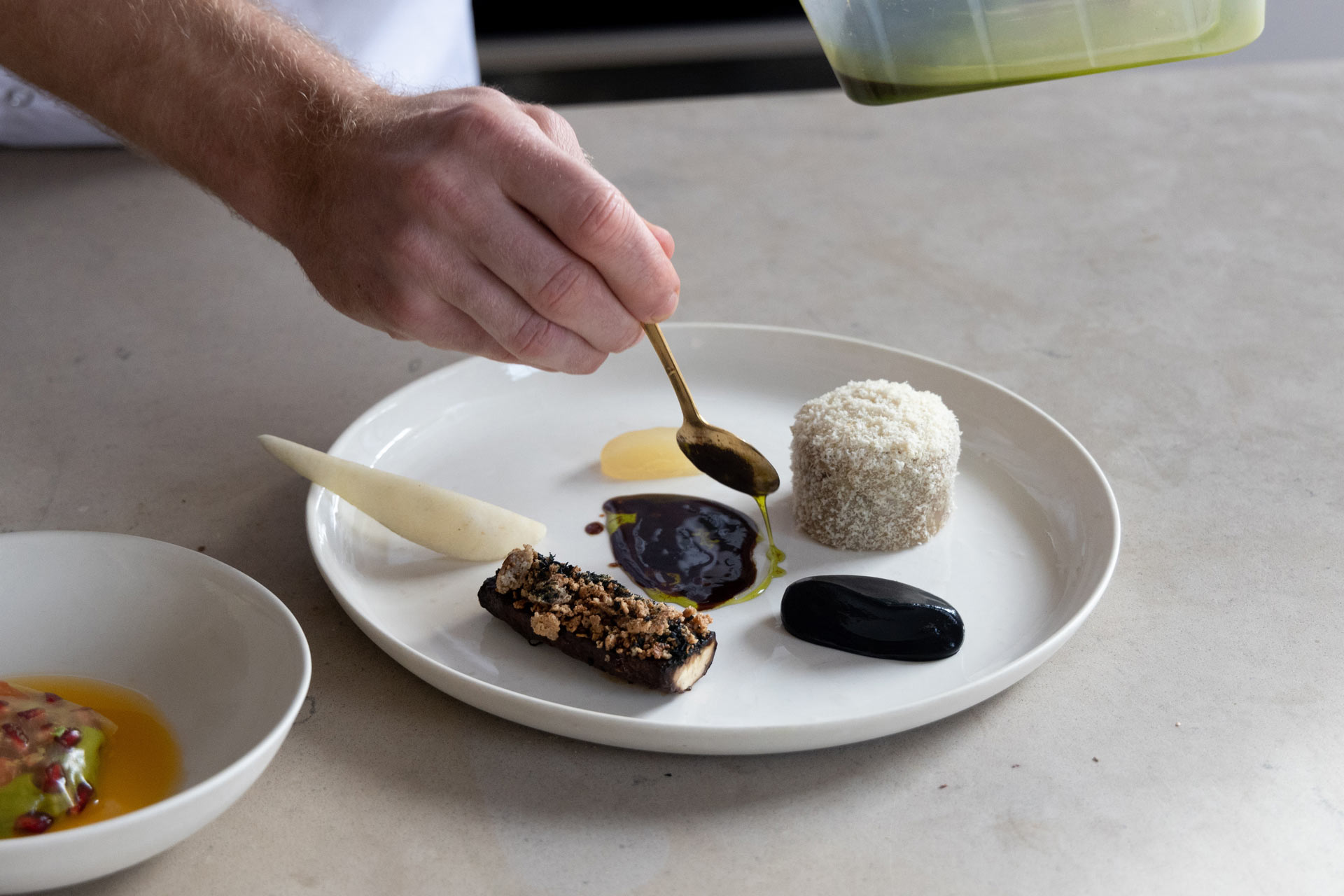 Haworth has spent 16 years honing his craft in top restaurants around the world, including Restaurant Sat Bains, The French Laundry and Northcote. He began to explore a plant-based diet after being diagnosed with Lyme Disease in 2016, going on to launch Plates, a creative food company which champions plants and low-waste cooking.
'My journey with plant-based cookery began in necessity for my own health,' he said. 'Today, seven years later, the journey is as interesting, leading me to now develop the first ever tree-based menu. It showcases the diversity of what trees offer, from coconuts, coffee and avocados to cacao and cashew nuts. It's been a brilliant way to adapt my skills in the kitchen to bring the versatility of these ingredients in a delicious way to diners.'
You can book tickets for the event here for £50pp. If you're unable to attend, visit the Treedom website to find out about all the edible ingredients that grow on trees.