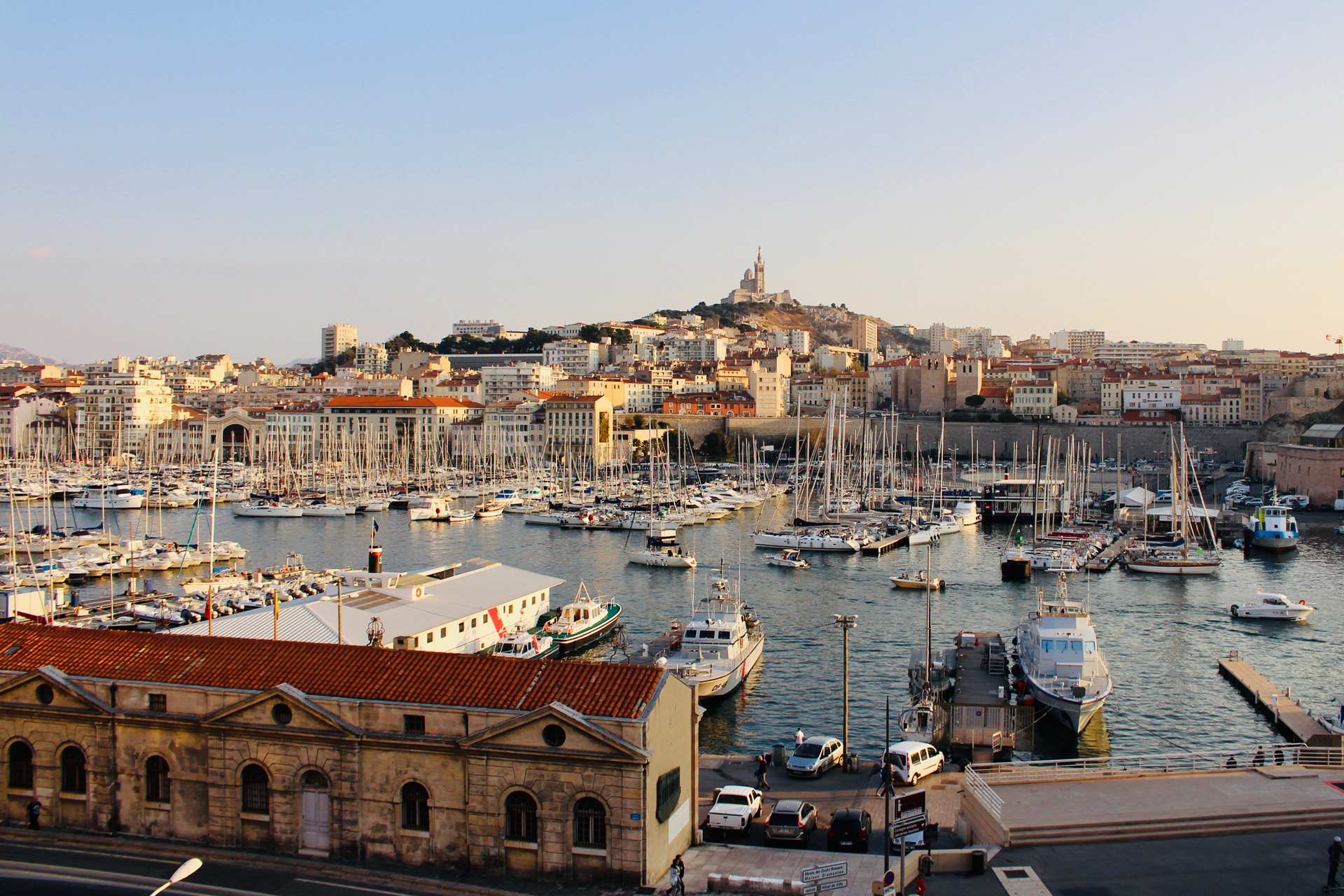 A Chef's Guide To Marseille
Where to dine in the southern port city, according to French chef Alexandre Mazzia
The French city of Marseille has become an increasingly popular spot for weekend breaks in recent years. Not only is it a cheaper and sunnier alternative to Paris, but France's second largest city has one of the most exciting food scenes in the country, with a new generation of chefs bringing their own twist on traditional French fare. Being a port city, Marseille is known for its diverse culinary offering, with lots of different ingredients, spices and produce available, plus an abundance of fresh seafood. Here, local chef Alexandre Mazzia, who spearheads his eponymous restaurant AM par Alexandre Mazzia, shares his food guide to the city, featuring a mixture of markets, long-standing eateries and friendly neighbourhood spots. 
Alexandre Mazzia
After growing up in the Republic of Congo, Alexandre moved to France to study gastronomy. He went on to work in kitchens across Europe, while also balancing a career as a professional basketball player, and in 2014 opened his own restaurant, AM par Alexandre Mazzia. Here he focuses on vegetables, fish and seafood, with unusual flavour combinations forming what Alexandre describes as 'a cuisine of emotion'. 
As well as running his restaurant, Alexandre regularly appears as a guest judge on Top Chef – and in 2022, he was awarded 'The One To Watch' at The World's 50 Best Restaurants.
Best Restaurants in Marseille: Alexandre Mazzia's Pick
Chez Paul
Chez Paul is one of my favourite restaurants in Les Goudes, which is a little fisherman's village on the edge of Marseille. It reminds me of L'Île de Ré, an island off the West coast of France. It's where I spent most of my childhood, next to the sea and eating lots of freshly-caught fish. At Chez Paul, they serve fabulous fish caught daily which make cornerstone of their menu. Their food makes you come alive, it feeds your soul and, for me, the nostalgia keeps bringing me back.
35 Rue Désiré Pelaprat, 13008 Marseille, France
Bar des Goudes
Bar des Goudes is iconic, from the 100 year old tiled flooring to its owner, Didier Tani. From his voice to his generosity to his stories, you know this establishment is founded by a legend, and still delivers the same warmth of familiarity and passion around food as expressed by the man himself. It's a legendary spot.
28 Rue Désiré Pelaprat, 13008 Marseille, France, grandbardesgoudes.fr
Boîte à Sardines
This is Fabien Rugi's place, and it's always the best place to taste local fish. It's small and local, so sit back and enjoy what Fabien has to offer from today's catch. 
2 Bd de la Libération, 13001 Marseille, France, laboiteasardine.com
l'Épicerie Idéal
Located in the Noailles district, l'Épicerie Idéal uses fresh produce from its own shop to compose its daily menu, so you can shop the deli while also tasting the delicacies on offer. The walls inside are lined with jars and vessels, and another fridge displaying cheeses and meats, all made and produced locally. A comprehensive taste of Marseille. 
11 Rue d'Aubagne, 13001 Marseille, France, epicerielideal.com
Markets
If you come to Marseille, you must visit some of the markets. I would definitely recommend the market at La Plaine: it's lovely and shows some of the great produce of Marseille, from people like Fabien Gardon, a leading sustainable fisherman. Or, Pistole, who offers a fantastic selection of Bonitos – their speciality. In the 15th district of Marseille, Geoffroy's stall offers the freshest herbs you can find. All of these people play an important role in the lives of the restaurants in Marseille, so it's worth visiting the markets to see the fresh produce first hand.
AM par Alexandre Mazzia
My restaurant, AM par Alexandre Mazzia, is at 9 Rue François Rocca, tucked away on a residential street in Marseille. The cuisine is influenced by Marseille's cosmopolitan side combining the global influence of spices as well as the daily catch from our local fishermen. The menu is served in sequences, combinations of small dishes, which changes daily depending on that morning's catch and harvest. It is a representation of myself and of Marseille, growing and changing and alive.
9 Rue François Rocca, 13008 Marseille, France, alexandre-mazzia.com
L'Estaque
This is a small town just West of Marseille, and I recommend visiting before you leave for the airport and picking up some Chichis Fregis for the journey. This French street snack is similar to churros, made from deep-fried yeasted dough and rolled in sugar. Sticky, but worth the effort.