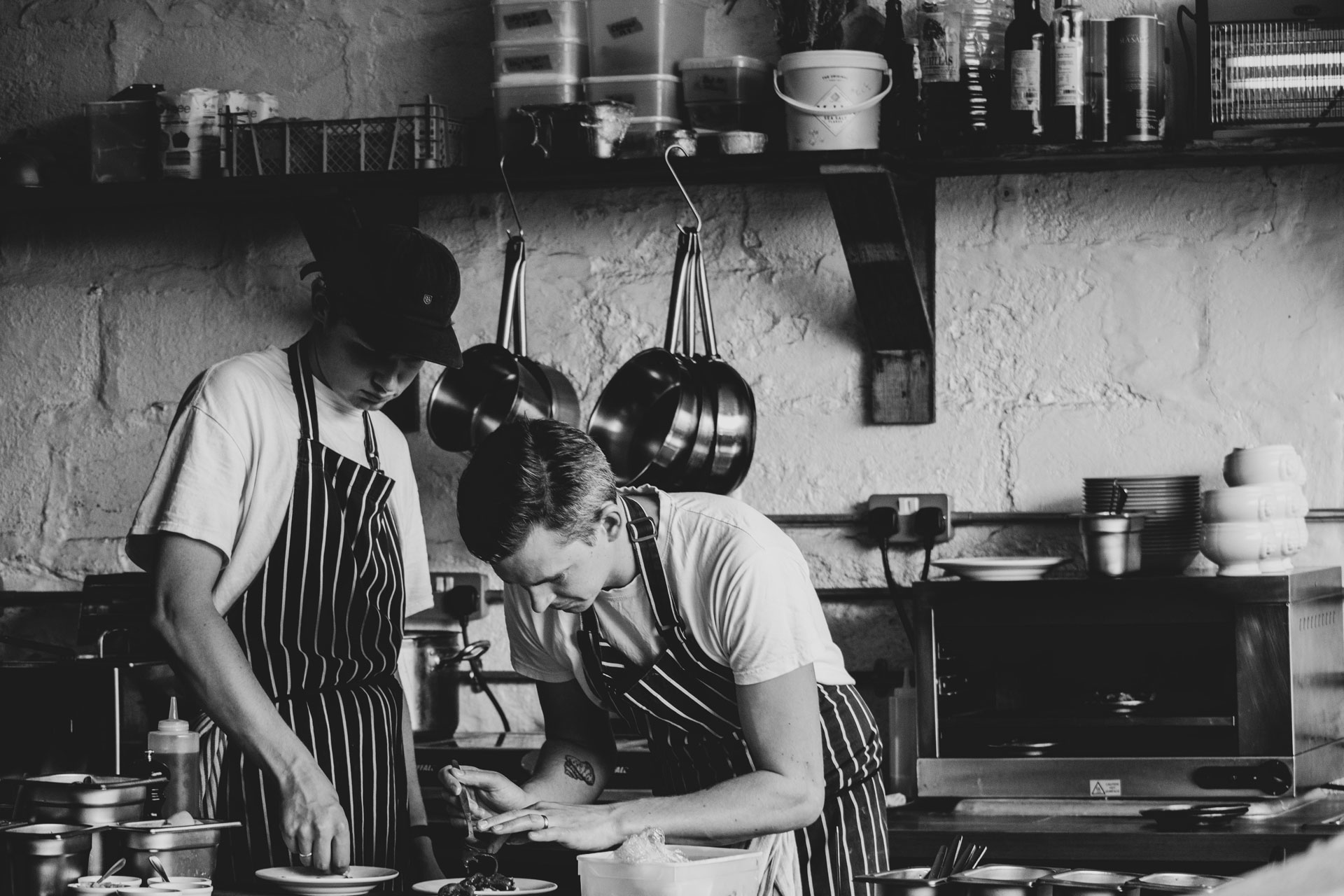 Ones To Watch: The Exciting New Generation of Chefs
Which names are shaping the modern food scene?
The British food scene is constantly evolving. Over the past decade or so, we've seen a big shift towards more sustainable practices in the culinary world, with more interest in where our food comes from than ever before. The pandemic, meanwhile, turned the hospitality industry upside down, forcing restaurants to think on their feet and adapt to an ever-changing landscape. Spearheading all this is an innovative new generation of chefs, hailing from all corners of the globe – we highlight some of them below.
Ones To Watch: The Exciting New Generation of Chefs
Santiago Lastra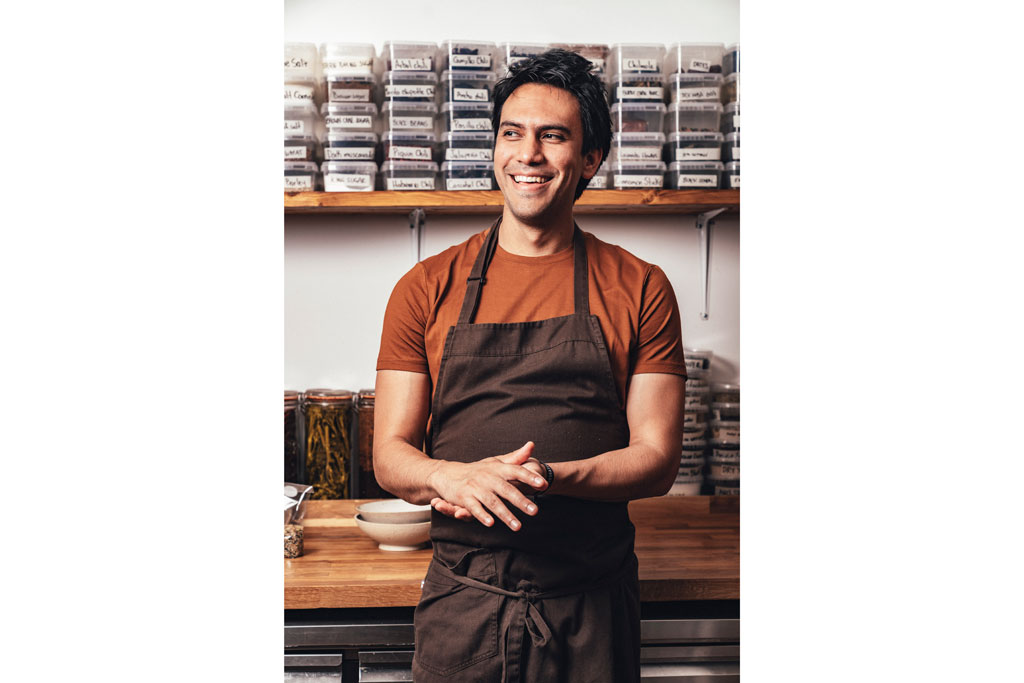 Growing up in the in the tiny Mexican town of Cuernavaca, Santiago Lastra first started cooking to help his family cope with the grief of losing their father. Now, he's making culinary waves all over the world. Santiago sprung to fame back in 2017 after being headhunted by René Redzepi for his Noma pop-up in Tulum, which he project managed for 18 months. He then made a name for himself running sell out supper clubs around the world – including at London's culinary hub Carousel – but his most recent venture is perhaps the most exciting yet. Santiago heads up Kol in Marylebone, where he hopes to change the conversation around Mexican food, with eclectic tasting menus the order of the day: think langoustine tacos and guacamole made of pistachio.
Sven-Hanson Britt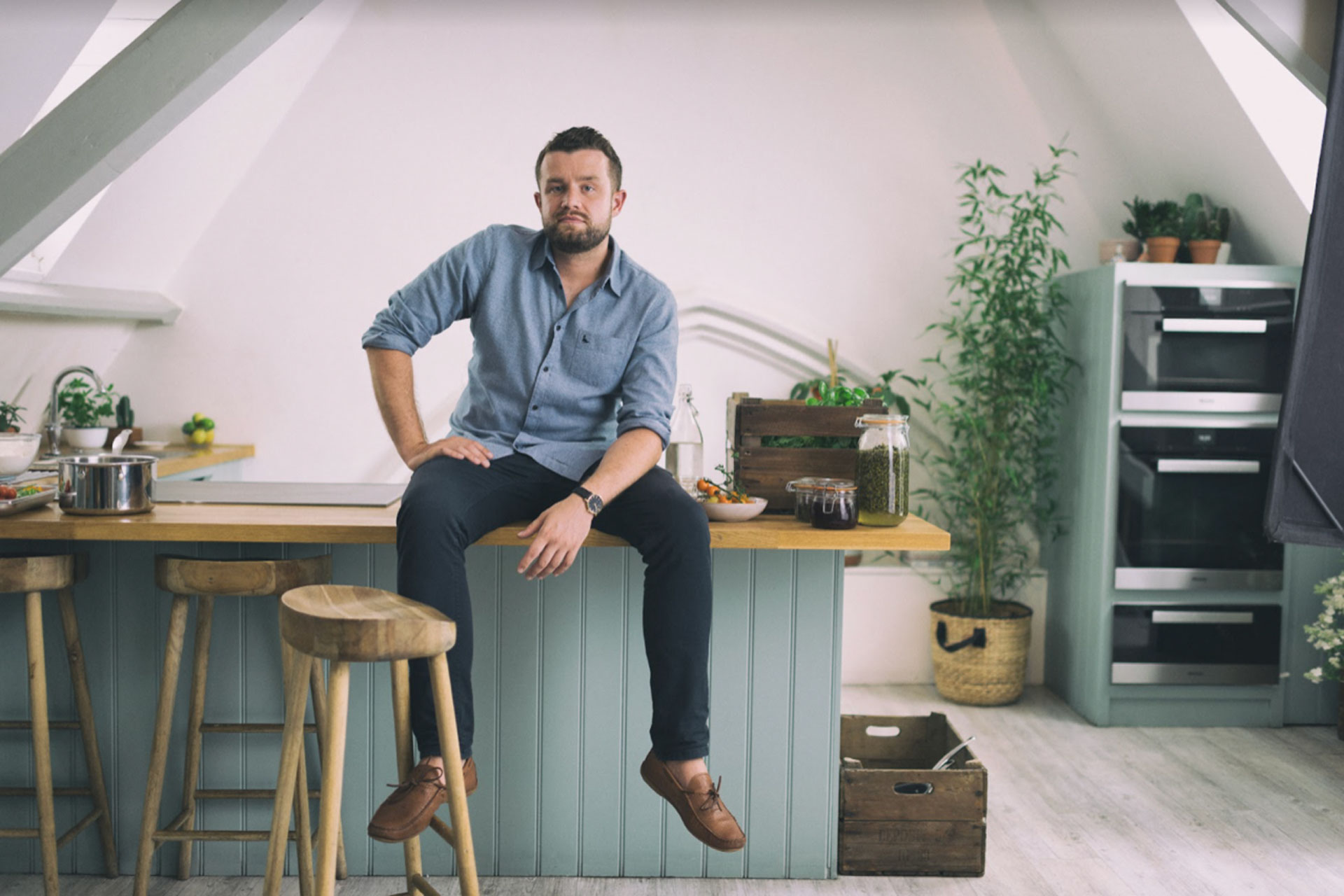 A young apprentice at The Ritz, a Roux Scholarship finalist and a Masterchef: The Professionals winner – no surprise Sven-Hanson Britt was shortlisted as a 'chef to watch' at this year's National Restaurant Awards. And this autumn, everything he's learnt is being put into practice at his debut restaurant, Oxeye, poised to open in London's Nine Elms. Sven-Hanson began planning the launch back in 2015 – though opening a restaurant has been his dream for a decade – and crowd-funded for it, raising £36,000 in the process. Oxeye will offer fine dining alongside an art gallery, a more casual bar and a shop selling a selection of English, Irish and Welsh wines.
Anaïs van Manen
Born in Paris to a Vietnamese-Dutch family, Anaïs van Manen is certainly a well-travelled chef. Aged three she moved to Vietnam with her family, living there for 15 years before heading to Singapore, back to Paris, and then to London – her current hometown. Anaïs spent the first few years of her career in restaurants – including Bones in Paris and Trullo – but soon found working in kitchens wasn't satisfying her creatively. She began to get involved with the research and development side, working alongside Erchen Chang on the menus for the Bao restaurant group. Also in her remit: running supper clubs, and helping on projects like Kitchenette Karts, a social enterprise street food truck that mentors young ex-offenders. Who says you need your own restaurant to be a successful chef? Anaïs van Manen is rewriting the rulebook.
James Cochran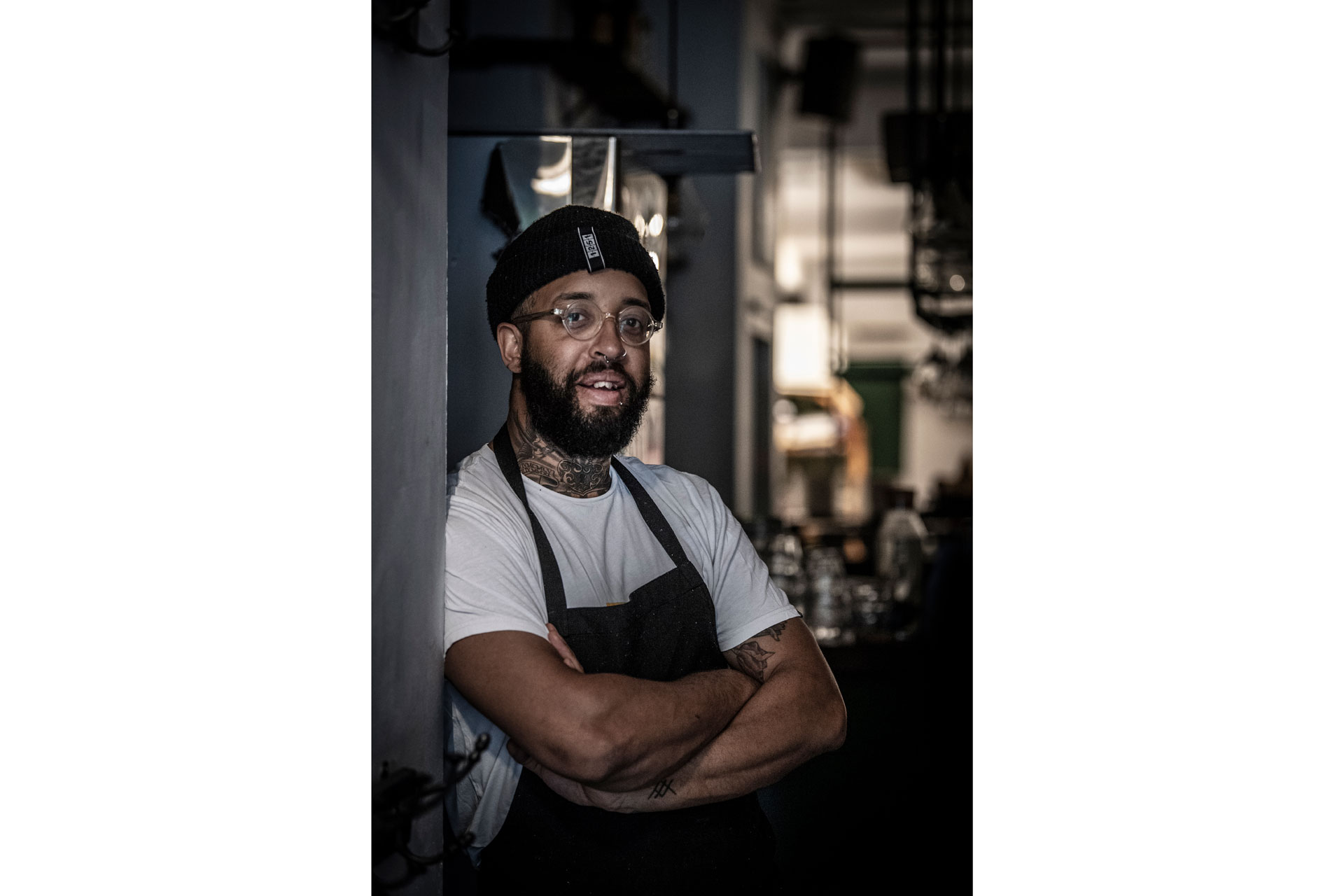 Growing up in Whitstable, James Cochran became interested in cooking from a young age – inspired by his Caribbean mother and Scottish father. He landed his first job aged just 14 in local restaurant Wheelers Oyster Bar, where he honed his craft before making the move to London. There, he was quickly snapped up by The Ledbury, staying there for nine years under the mentorship of Brett Graham. Next was a stint at The Harwood Arms – London's only Michelin-starred pub – and, some years later, James launched his debut restaurant in Hackney. Great British Menu fans will also recognise the chef from the show – he was crowned Champion of Champions on series 13, his winning dish featuring five cuts of goat served with pea dhal. Nowadays, James co-owns Islington restaurant 12:51, as well as running Around The Cluck, a gourmet takeaway venture which sees fried chicken taken to the next level.
Tom Booton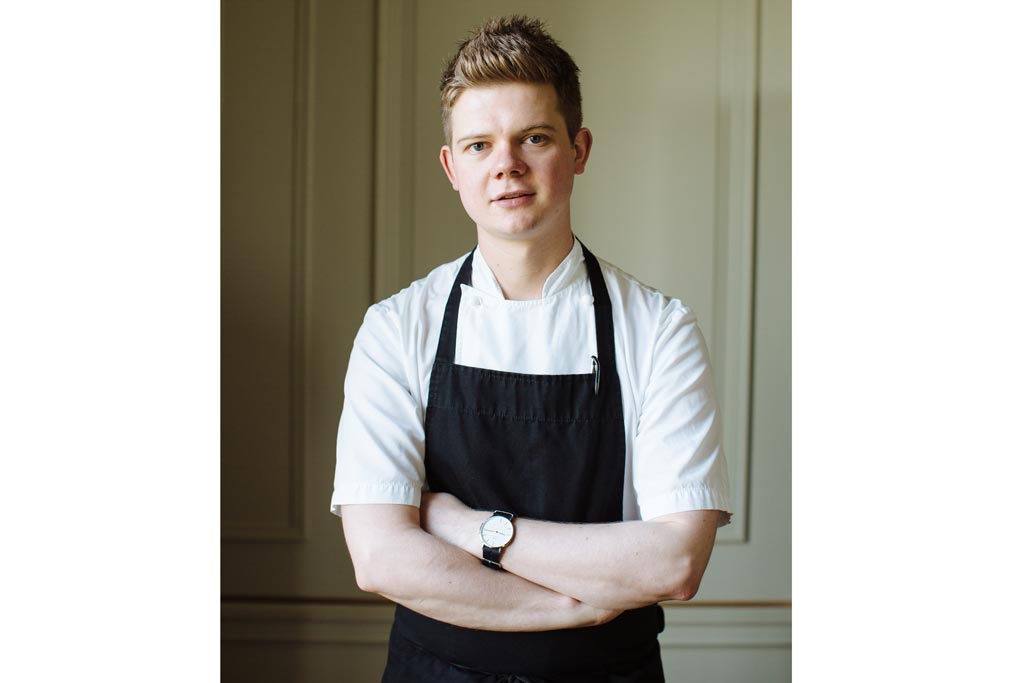 In 2019, Essex-born Tom Booton made history by becoming the youngest ever head chef in The Dorchester's 88-year history, aged just 27. Yet he fell in love with the culinary world many years before, while doing work experience at Le Talbooth as a teenager – where, soon enough, he was asked to work full time. Since then he's worked in many more prestigious kitchens including Alyn Williams at The Westbury, L'Autre Pied and Dabbous, going on to head up The Grill at The Dorchester, where he has been for the past couple of years. 'I think the reason they got me in is because I'm young and it's a bit different for The Dorchester – in a good way,' he tells C&TH. 'It's just about making it more modern, with a fresh energy, and giving the restaurant a different atmosphere.' His signature dish? A fresh take on lobster thermidor: a cheddar cheese tart with thermidor foam and a rich lobster bisque, with a roasted lobster tail on top.
Florence Knight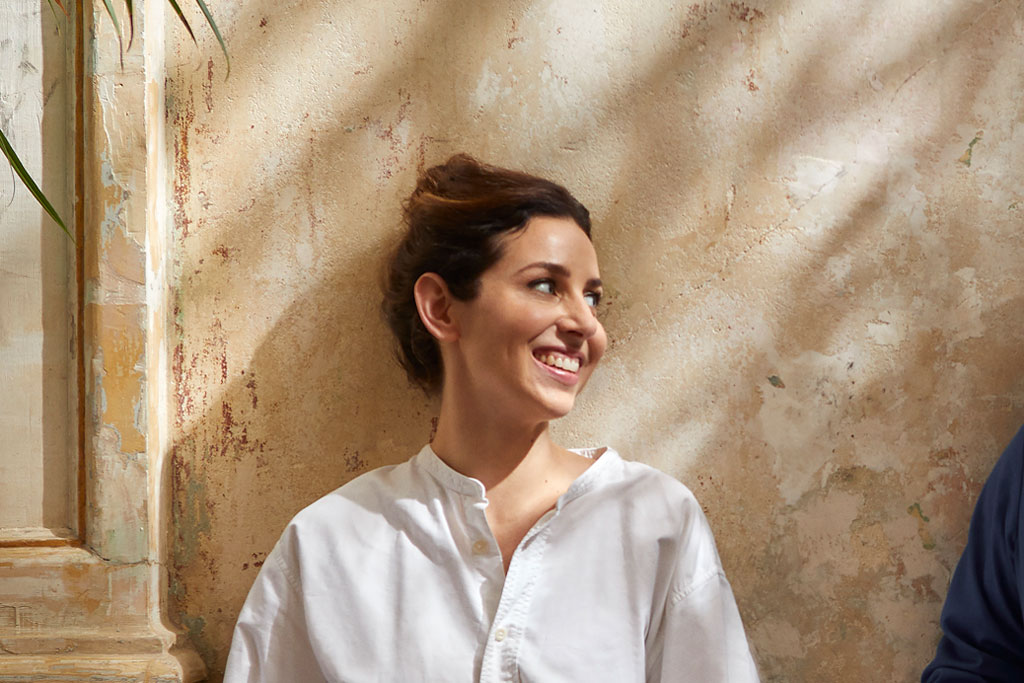 British chef and columnist Florence Knight made a name for herself at Soho restaurant Polpetto, which she left in 2015. There have been whispers about a new venture ever since – which, six years on, are coming to fruition. Florence now heads up one of this year's most talked about culinary openings, Sessions Arts Club in Clerkenwell. Fans will recognise the seasonally-led, unfussy cooking which propelled her to fame at Polpetto, with a menu inspired by Italian and French cuisine.
READ MORE:
New Restaurants Opening in 2021 / Best Food & Drink Pop-Ups in London