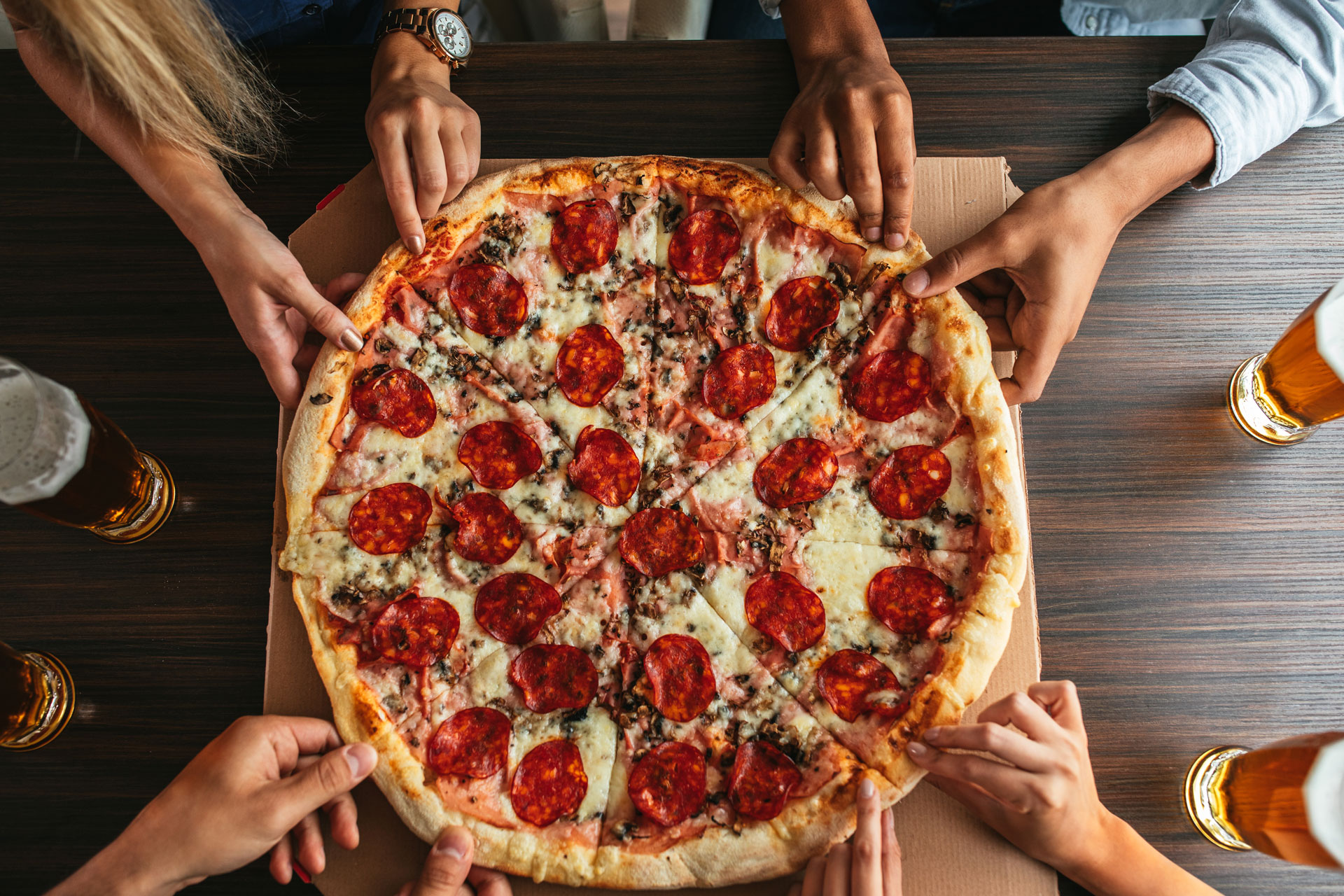 Child-Friendly Restaurants All The Family Will Enjoy in London
The capital's best family-friendly dining spots
Wondering how to keep the kids entertained during the summer holidays? Taking the kids out for dinner is a lovely treat – but finding the right venue is not easy. Not all restaurants are kitted out for little ones, and if children don't feel welcome – or like the food – things could go downhill pretty quickly (hello, tantrums). But fear not: London is filled with great child-friendly restaurants where diners of all ages are welcomed with open arms. Some offer dedicated children's menus, others have a fun element or theme, and all have a relaxed atmosphere, meaning parents won't be sitting worrying about disturbing fellow tables. Here's the C&TH pick of the best restaurants for kids in London, from an immersive jungle-style experience to an eatery that's dedicated to pancakes.
Best Child-Friendly Restaurants In London
Cafe Murano
Save Angela Hartnett's Michelin-starred Italian restaurant Murano for a kid-free night, but visit her more pared-back offshoot with the whole family. All branches – found in St James's, Covent Garden and Bermondsey – offer a dedicated children's menu, where kids can build their own pasta bowl: pick either rigatoni, cavatelli, or pappardelle, and add a sauce, such as pomodoro or sausage ragu. Alternatively there's a chicken milanese with potato fritti, and for dessert, there's ice cream and sorbet – all for just £10.
Locations in St James's, Covent Garden and Bermondsey, cafemurano.co.uk
Fallow
The brainchild of chefs Jack Croft and Will Murray, eco-minded culinary venture Fallow found a permanent home in St James's in 2021 after a series of successful pop-ups. Since then, it has garnered a reputation as one of London's top green restaurants, with a menu focused around ingredients which might otherwise be thrown in the bin. And while some of its innovative, bold dishes don't scream kid-friendly (smoked cod's head, we're looking at you), the 'Mini Fallowers' menu is much more approachable. There's corn ribs, sausages with new potatoes, fish fingers and a chocolate crunch dessert. Plus, it's a nice way to teach children about low-waste cooking.
52 Haymarket, St. James's, London SW1Y 4RP, fallowrestaurant.com
Pizza East
Pizza is an easy win for kids – and they'll especially love the lively vibe of Pizza East, housed in a former tea warehouse in Shoreditch. The restaurant is always jam-packed and bustling, meaning rowdy children won't be evil-eyed. And, although there's no dedicated children's menu, plenty of dishes will appeal. You won't get any complaints as they tuck into mozzarella sticks, crispy potatoes and classic tomato pizzas, followed by ice cream or a salted caramel chocolate pot.
56A Shoreditch High St, London E1 6JJ, pizzaeast.com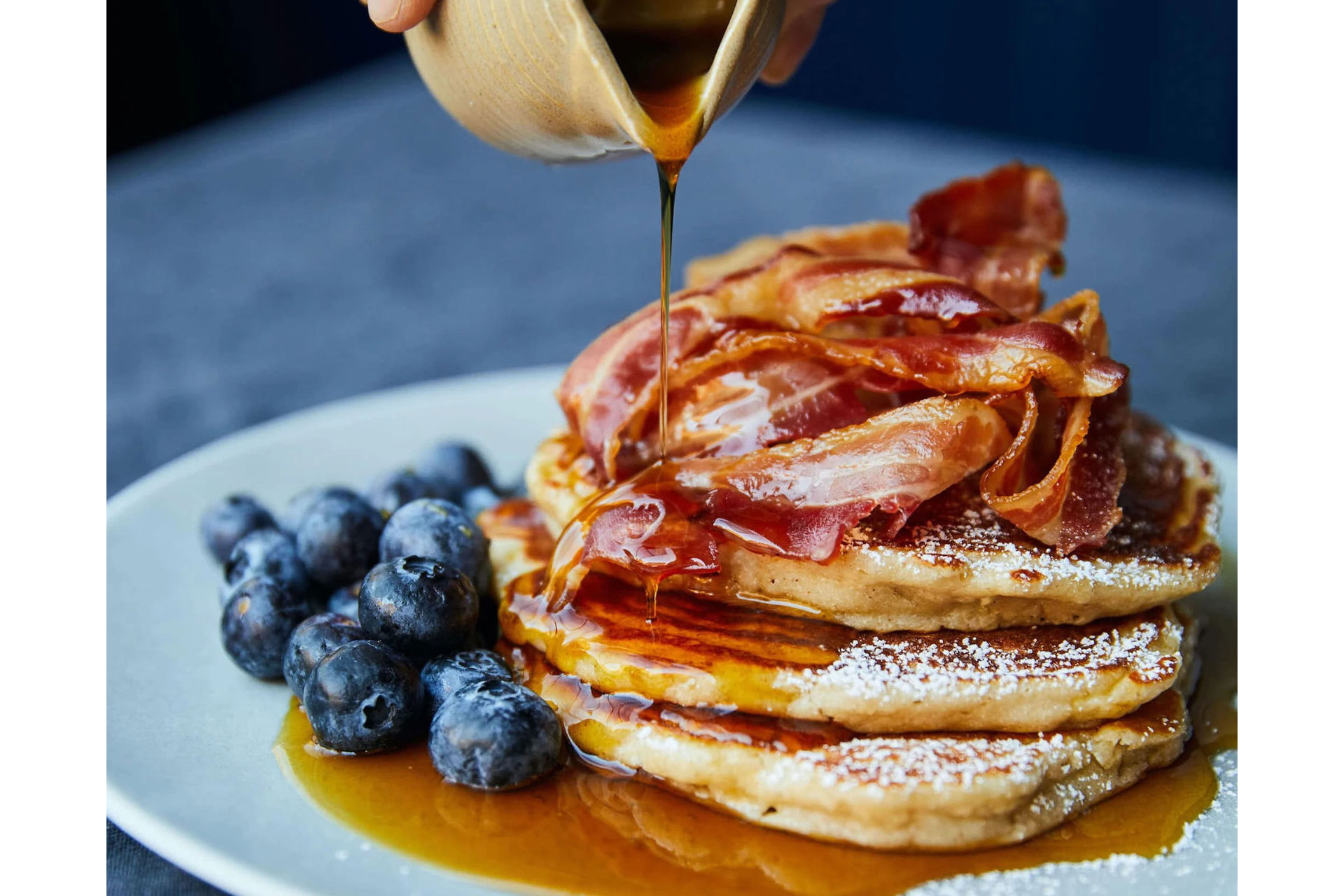 Where The Pancakes Are
One word: pancakes. Lots of them – piled high with all manner of sweet and savoury toppings. There are branches in Battersea, Fitzrovia and London Bridge, all focusing solely on the titular dish, with a signature buttermilk batter made with 12 ingredients – though veggie, vegan and wheat-free alternatives are available. Kids can build-their-own pancake from the children's menu, which features a choice of toppings like mixed fruit, berry compote, sausage or halloumi, or select a slightly more grown-up option from the main menu – the Banana Marshmallow, for instance, or the American, made with streaky bacon and blueberries.
Locations in Battersea, Fitzrovia and London Bridge, wherethepancakesare.com
Poppie's
Seafood is often scary territory for children, but crispy battered cod tends to go down a treat – particularly when paired with a big portion of chunky chips. Pat 'Pop' Newland's Poppie's is an East End stalwart, serving no-frills fish and chips, caught on day boats and delivered to shops by Billingsgate fishmonger and old friend of Pop's Joe Bush. There are also branches in Soho and Camden – all of which are low-key and friendly restaurants where families are more than welcome. If the classic fish suppers are too big for little ones, they can go for a smaller portion of cod bites, fishcake or sausage and chips.
Locations in Spitalfields, Soho and Camden, poppiesfishandchips.co.uk
The Jam
Kids will love the fun factor of The Jam, a child-friendly spot often referred to as the Treehouse Restaurant as a result of its multi level seating. Ensure you book one of the upper tables to get the full experience, which involves climbing up a ladder to your own private booth. Food is classic Italian, with a mix of sourdough pizzas, pasta and risotto dishes – some of which can be ordered in smaller sizes – and there's a relaxed, welcoming atmosphere which always attracts lots of families. 
289A King's Rd, London SW3 5EW, thejamrestaurant.com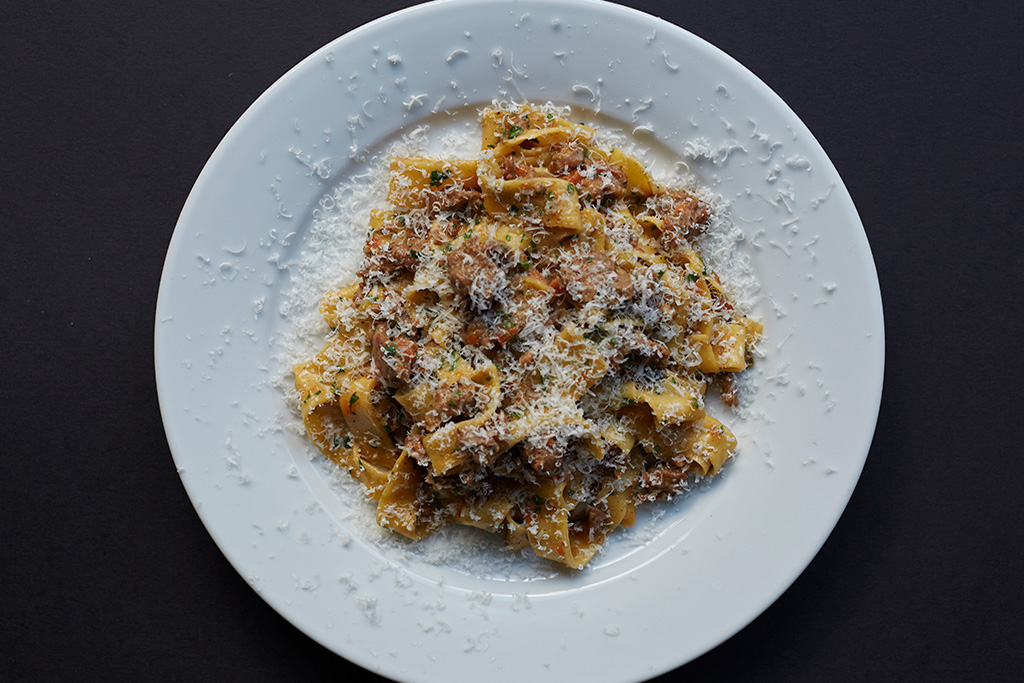 Padella
The only thing that turns people off famed pasta restaurant Padella is the no bookings-policy, which means you usually have to queue to get a table. But if you go at a more child-friendly dinner time, you'll miss peak hours. Inside, it's all about big bowls of fresh, hand-rolled pasta: children and teenagers will love the signature pappardelle with beef ragu, and tagliarini with dried chilli and garlic. Everything is whizzed up quickly too, so no need to worry about kids getting bored. If you're a group or have a buggy with you, nab a table in the basement where there's more space.
6 Southwark St, London SE1 1TQ, padella.co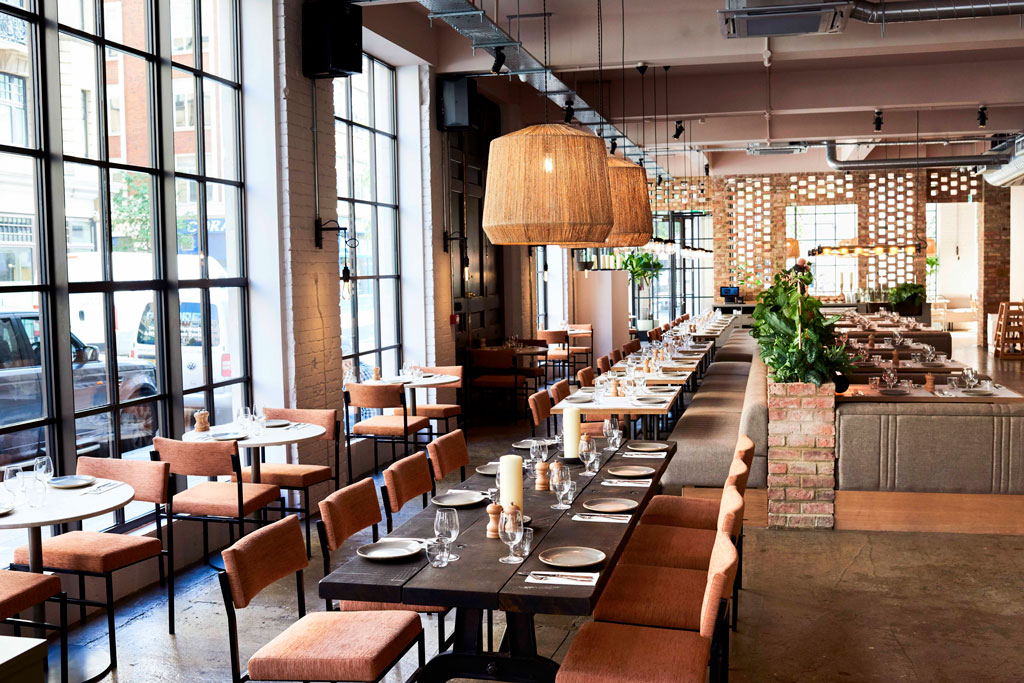 Caravan
With branches dotted all over the city, Caravan is open all day from breakfast through to dinner, and is well-suited to families. The King's Cross outpost in particular is very spacious, with an extensive menu spanning everything from small plates to pizzas and Middle-Eastern inspired bowls. Curious young eaters can try ham croquettes and grilled halloumi with braised greens, or keep it classic with a pizza, before heading outside for a play around the fountains on Granary Square.
1 Granary Square, London N1C 4AA, caravanrestaurants.co.uk
Jungle Cave
Piccadilly Circus' jungle-themed emporium – formerly called The Rainforest Café – may just win the award for the most child-friendly restaurant in town. It's an immersive experience inspired by the Amazon rainforest: think cascading waterfalls, foliage and (fake) animals dotted around, from elephants to gorillas and butterflies. All food is pretty child-friendly, but there's a special kids menu too, where you can get a main, dessert and soft drink for £14.90 (or £17.50 with an extra gift). Think burgers, spaghetti bolognese, hot dogs and chicken strips, which can be paired with fries, potatoes or corn on the cob, followed by an ice cream sundae, fruit salad or jelly. Adults can enjoy grills like salmon with jasmine rice, or steak with peppercorn sauce – but, granted, this one is really a treat for the kids.
20-24 Shaftesbury Ave, London W1D 7EU, junglecave.uk
Featured image: Getty Images