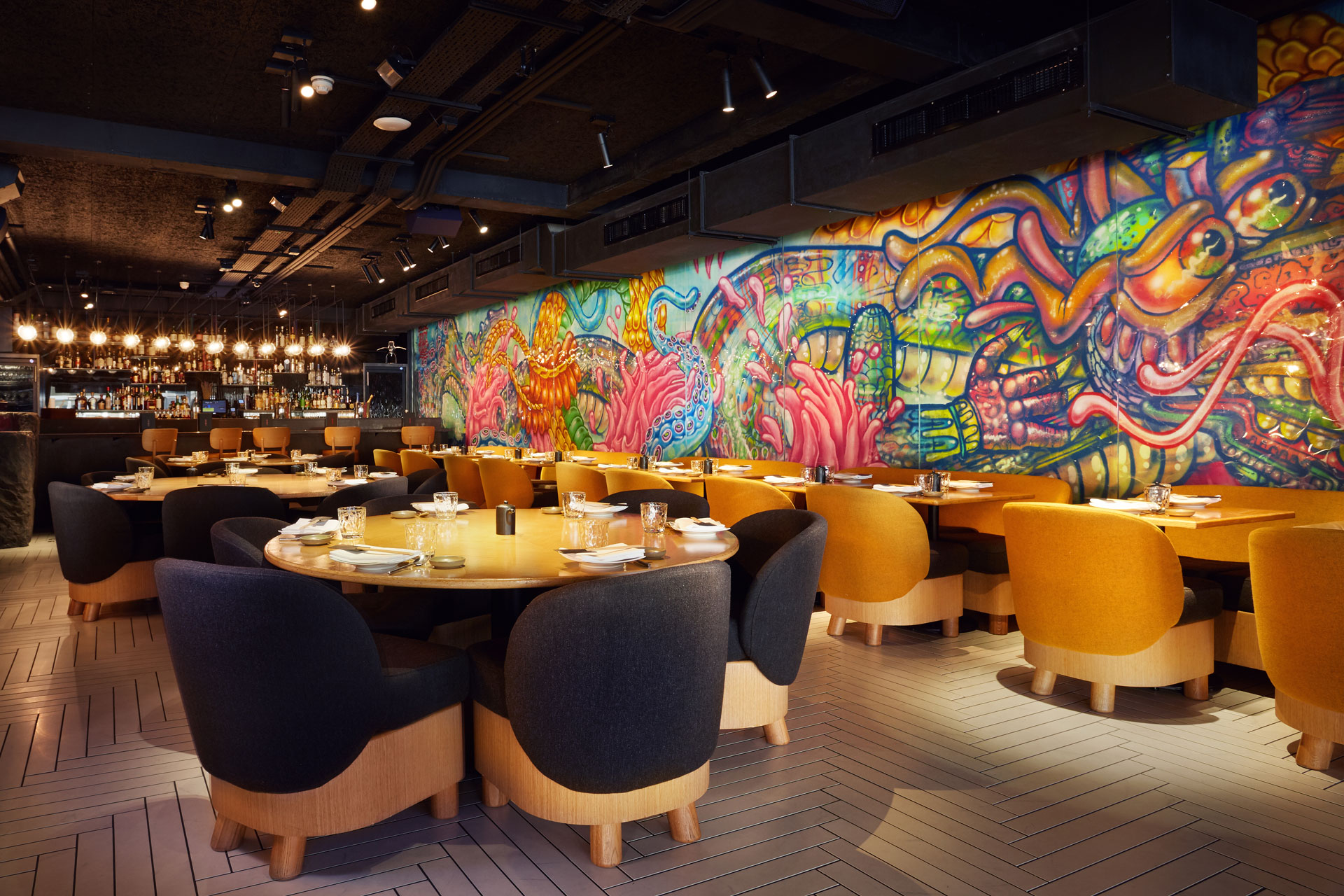 Restaurant Review: Chotto Matte
The allure surrounding this Frith Street hangout is going nowhere
Our restaurant of the week is Chotto Matte, a fun-loving restaurant in Soho serving Nikkei cuisine
Restaurant Review: Chotto Matte
After so many months without restaurants, our hunger for dining out is bigger than ever. This sense of excitement is especially palpable in Soho: London's foodie capital, whose streets have been filled with revellers since lockdown ended earlier this year. It's a snapshot of the new Roaring Twenties – and nowhere captures the spirit better than one of the neighbourhood's best-loved restaurants, Chotto Matte.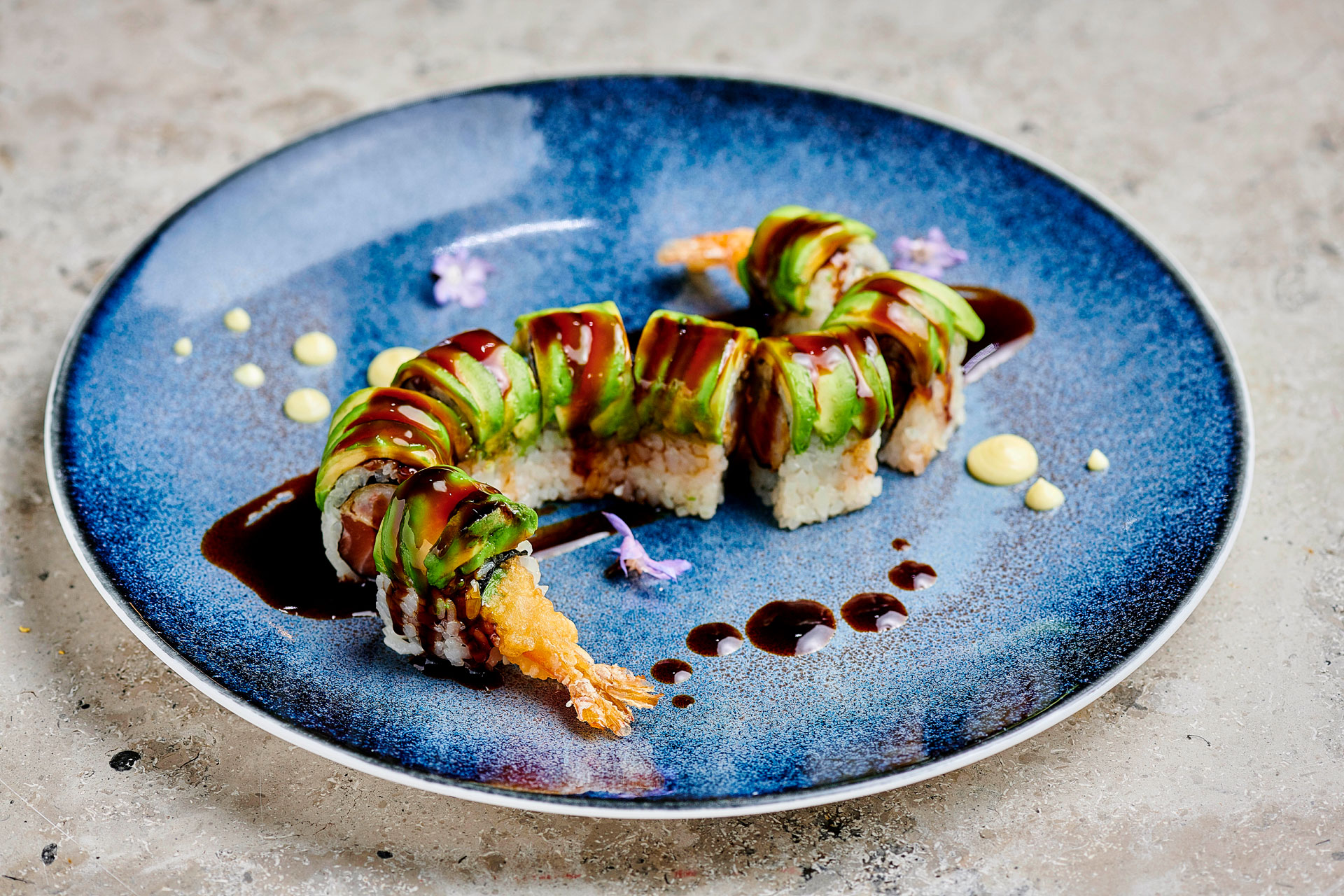 Perched on the corner of Frith Street, there's a distinct buzz to this two-floored, neon-splashed venue. Bright pop art injects colour into the low-lit, black-floored interiors, with a lively soundtrack creating a party atmosphere. In the basement – where the nearly pitch-black loos are located – you'll find a glow-in-the-dark mural from Tokyo-based graphic artist Houxo Que. If you're after a quick bite and a cocktail, perch at one of the ground floor tables beside the lava stone bar; for a longer dining experience head upstairs to eat your way through the extensive menu.
Food here is fittingly colourful and eccentric, fusing Japanese and Peruvian dishes (Nikkei cuisine) with punchy flavours and artistic presentation. Allow one of the friendly waiters to guide you through the different sections, which range from small nibbles ('A Little Something') to dishes from the robata grill. And if you're still overwhelmed, hand the reigns over to the experts by opting for one of the set menus.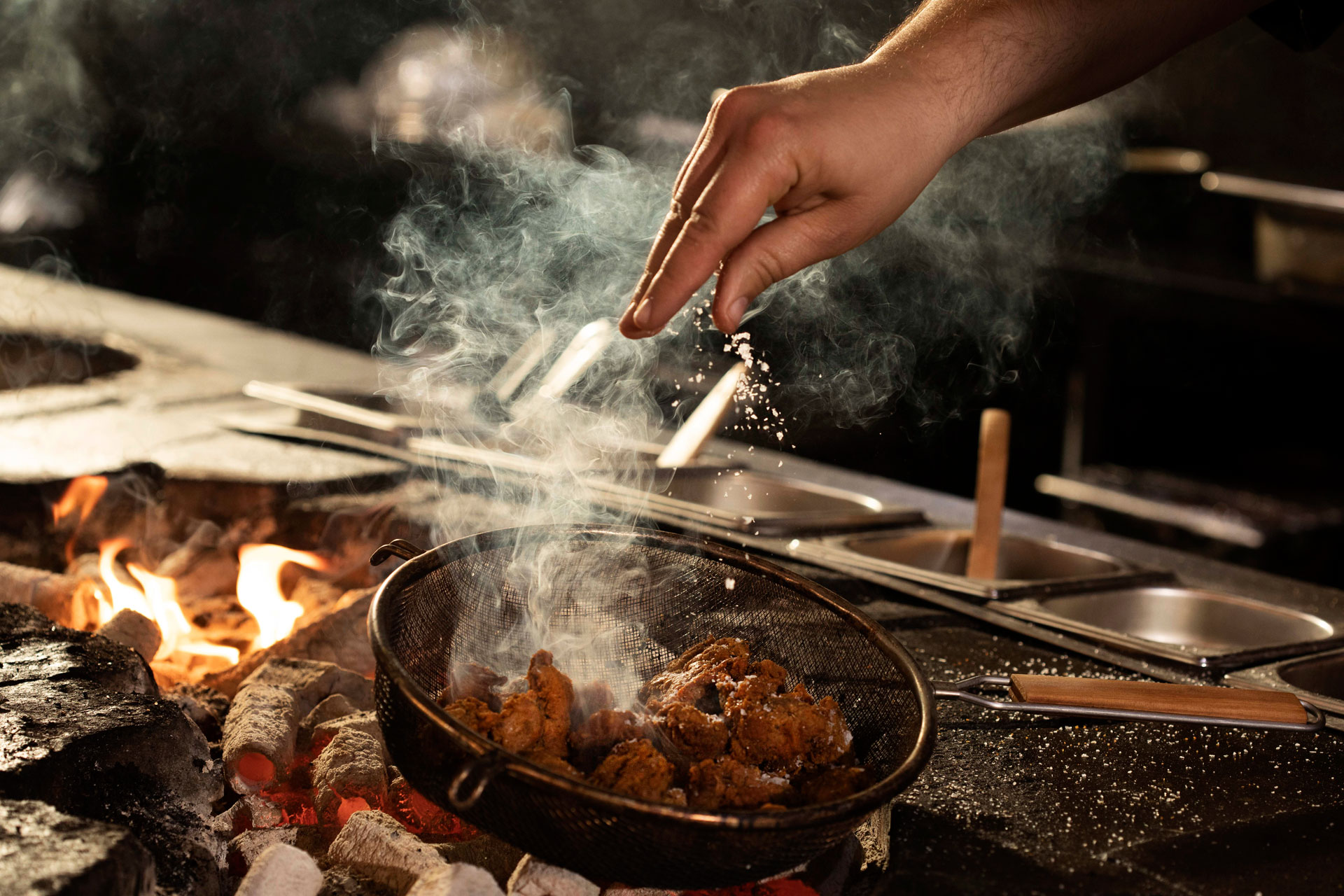 Typical of Nikkei cuisine, it's all about sharing at Chotto Matte. Whet your appetite with miso-laced BBQ padrón peppers, spicy edamame and spicy tuna crispy rice before getting stuck into the sashimi – the sea bass ceviche is a winner, served with sweet potato and Peruvian corn.
Next up: the robata section, which sees dishes fired up right in front of your eyes at the theatrical open kitchen. Pretty much all meat and fish is covered here, from octopus to BBQ-marinated beef and teriyaki chicken – but the vegetarian options are well worth exploring too. Cauliflower wings are jazzed up with chilli dressing, bok choy is flavoured with pomegranate and ginger and hispi cabbage is cooked in a smoked apricot chilli ponzu. Diners are advised to finish with sushi to avoid filling up on rice. Bright, colourful rolls are artfully arranged on platters – all the classics are available, alongside a decadent wagyu foie gras number.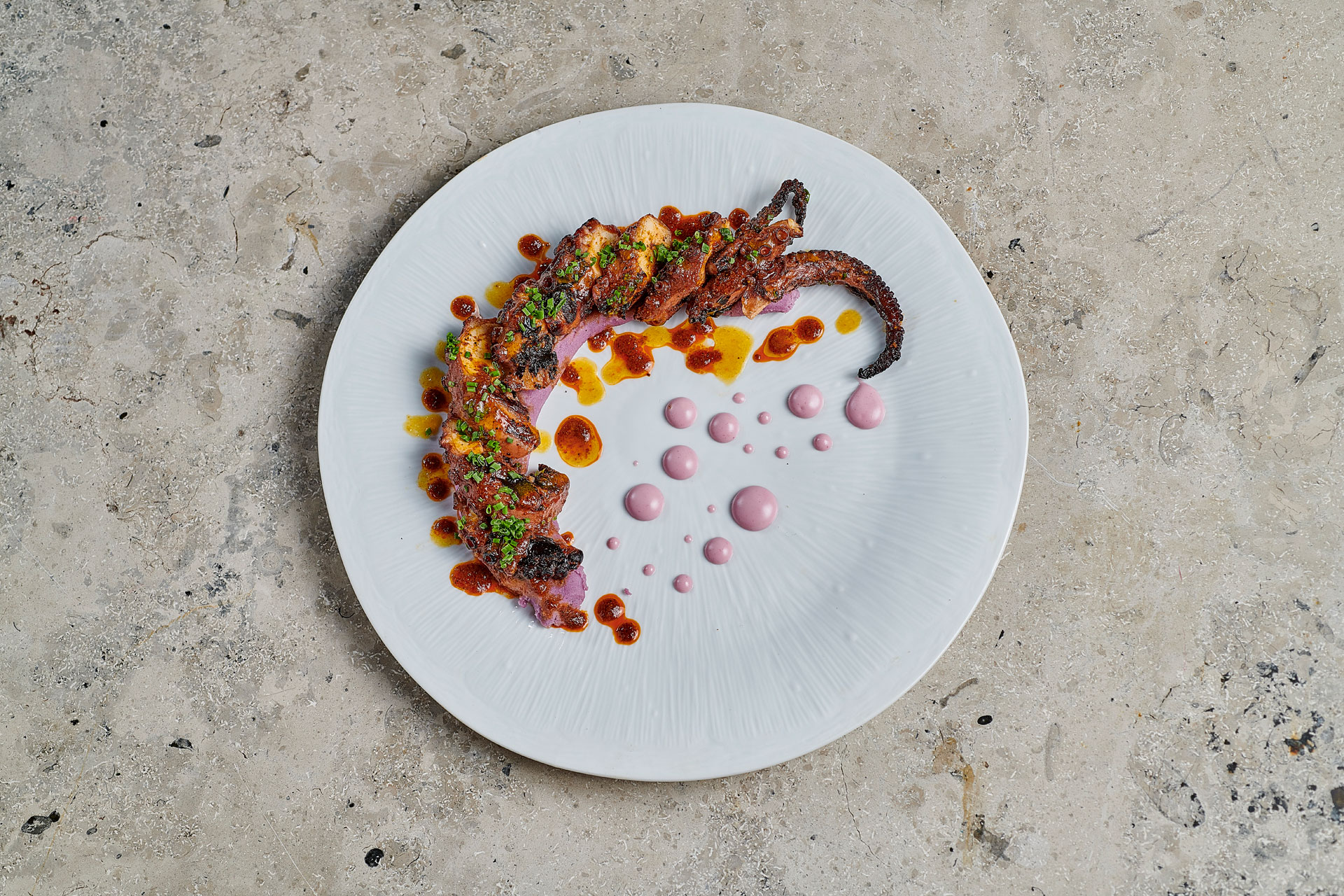 The drinks list is also vast, with cocktails a clear highlight. Pisco sours are the natural choice – mixed to perfection here – though the frozen margaritas are also excellent. Fans of fruity tipples, meanwhile, will love the Flor De Manzana, a mix of mango vodka, sake, passion fruit, apple and elderflower.
Chotto Matte won't be everyone's cup of tea. But if you're after a glitzy meal out with friends or a date, this Soho eatery is sure to hit the spot. And though it's by no means cheap, your bill will be less hefty than some of the capital's other sushi restaurants, such as Hakkasan and Nobu. Though the restaurant opened back in 2013, the hype is going nowhere – and in fact it's set to grow, with a new site poised to open in Marylebone Village in 2022. Watch this space.
BOOK IT:
MORE RESTAURANT OF THE WEEK:
Le Pont De La Tour / Plants by DE