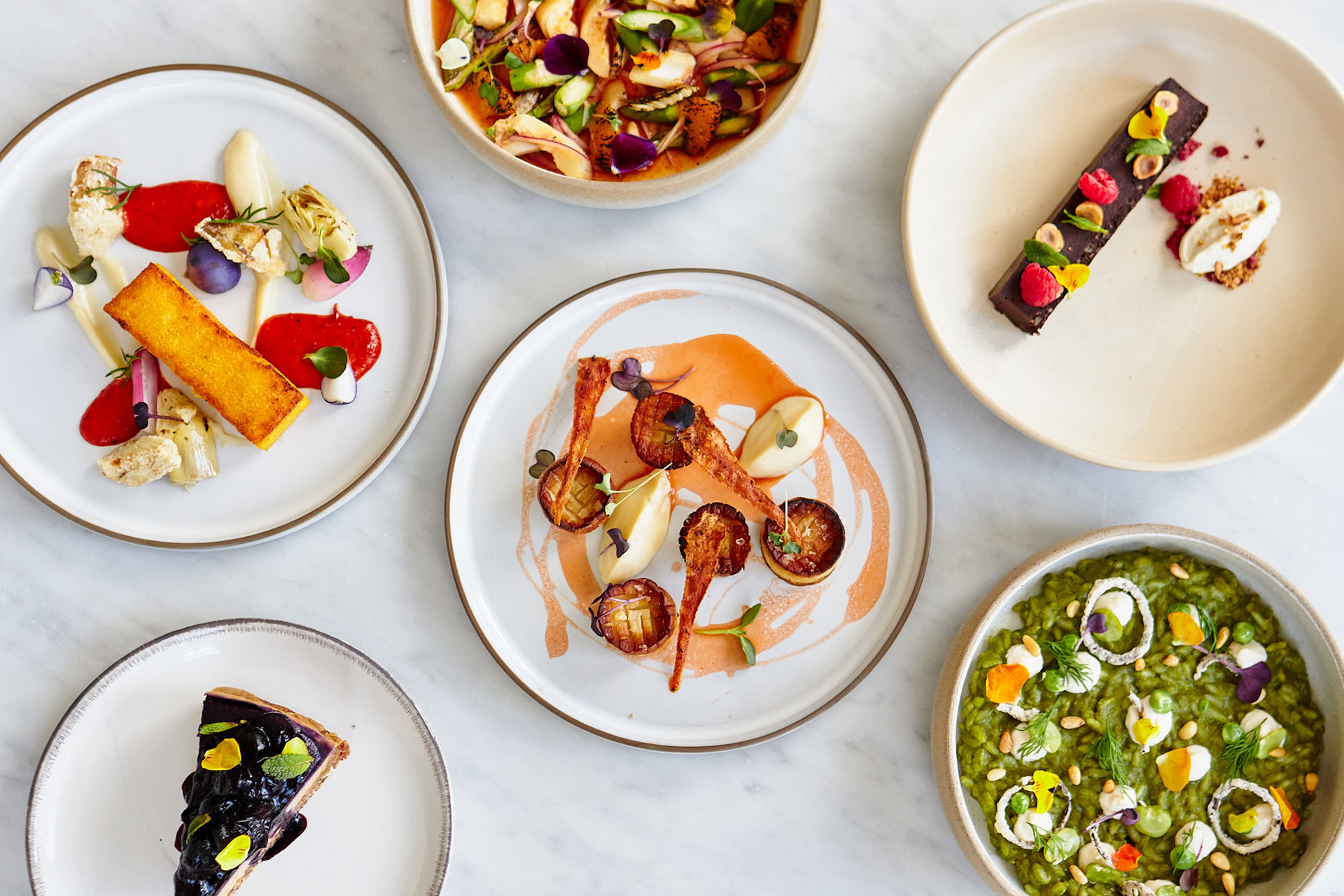 Restaurant Review: Plants by De
What to expect at Ella and Matthew Mills' latest plant-based venture
We review Plants by De, the debut London restaurant from the duo behind plant-based food and wellness platform Deliciously Ella.
Restaurant Review: Plants by De
From her award-winning cookbooks to her hugely successful app, everybody has heard of Ella Mills. The Deliciously Ella founder, who now runs the company alongside her husband and brand CEO Matthew Mills, has become a household name for her authentic love of healthy, delicious food. Her latest venture? A London restaurant which showcases the very best of plant-based cuisine.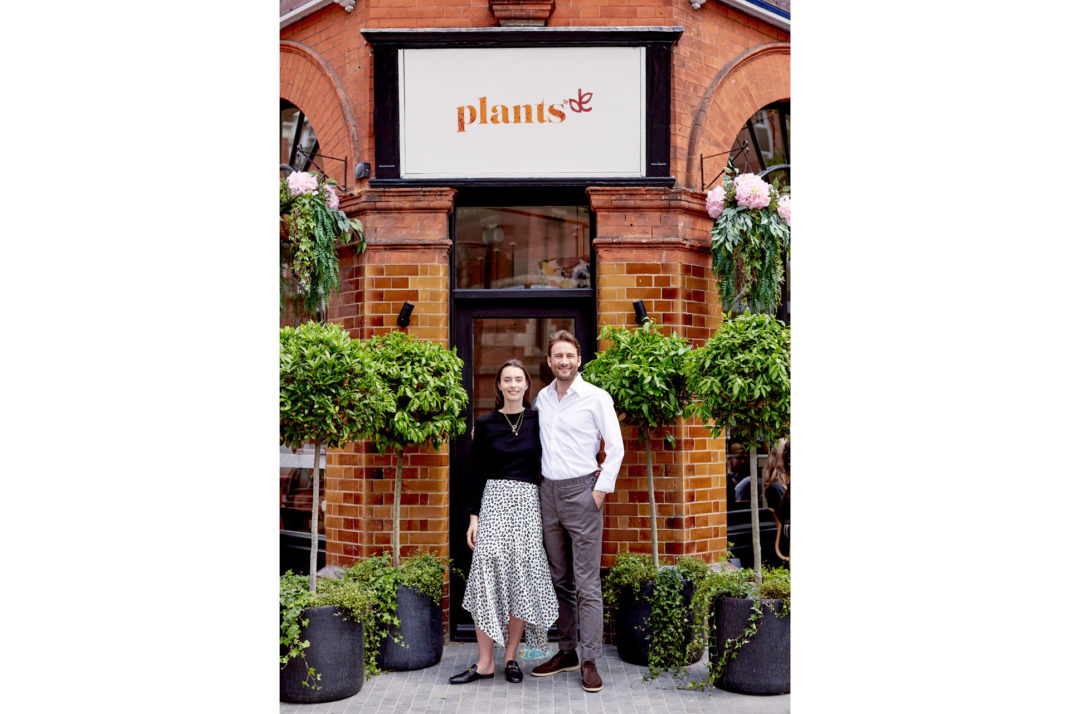 Boasting a prime central London location, the Mayfair restaurant (prettily situated on a corner of Weighhouse Street) stays true to its Deliciously Ella roots, with an entirely plant-based and seasonal menu devised by Mills and her Head Chef. Even the butters and mayonnaise are made with natural, vegan ingredients, with any external suppliers selected only for their quality produce.
Divided between small and large plates (ideal for sharing), the menu comprises an eclectic selection of dishes to satisfy all appetites. Start with the moreish sourdough flatbread accompanied by the cultured house butter, then dig into king oyster mushroom scallops and aubergine served with a candied nut crust, pistachio cream and yellow curry sauce.
Large plate highlights include the charred baby gem caeser salad (featuring an appetising – albeit interesting – aubergine bacon) and the creamy wild nettle risotto. Craving a burger? Try the American-style sliders filled with bean and kimchi, pulled jackfruit and avocado, and crispy tofu and siracha. Whatever you do, be sure to order a side of the out-of-this-world cashew and miso mac & cheese – it's a game changer. Wash it all down with one of the restaurant's three refreshing cocktails: the tequila-based 'Paloma' and 'Spicy Picante' or the gin-infused 'English Garden'.
If you've room for dessert, there's a tempting selection on offer, including chocolate babka with homemade chocolate chip ice cream and coconut caramel panna cotta. On the other hand, if you're an early bird, the restaurant's breakfast menu will be your go-to; think blueberry pancakes,  scrambled tofu rancheros, and Deliciously Ella's signature granola served with coconut yoghurt and fruit compote.
A feast for the eyes as well as the stomach, plants and hanging florals adorn the entrance of the red-brick restaurant, whilst the interior showcases a clean and contemporary, yet cosy aesthetic with burnt orange sofas and patterned chairs. Meanwhile, outdoor seating invites al fresco dining on a warm summer's day, situated underneath an orange and white striped canopy.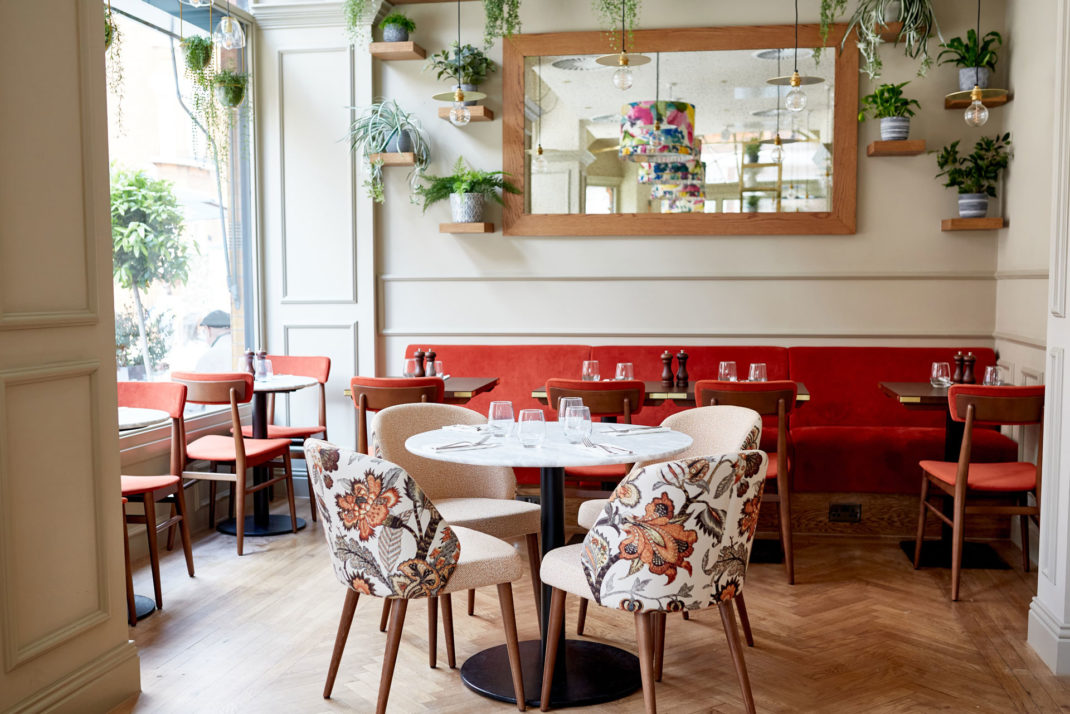 Plants by De's instant appraisal comes at no surprise given Mills' solid reputation in the world of plant-based food and wellness. Fans of her recipes are in for a treat. And for those that are not so keen on vegan cuisine – prepare to be impressed.
BOOK:
Featured image: © Safia Shakarchi