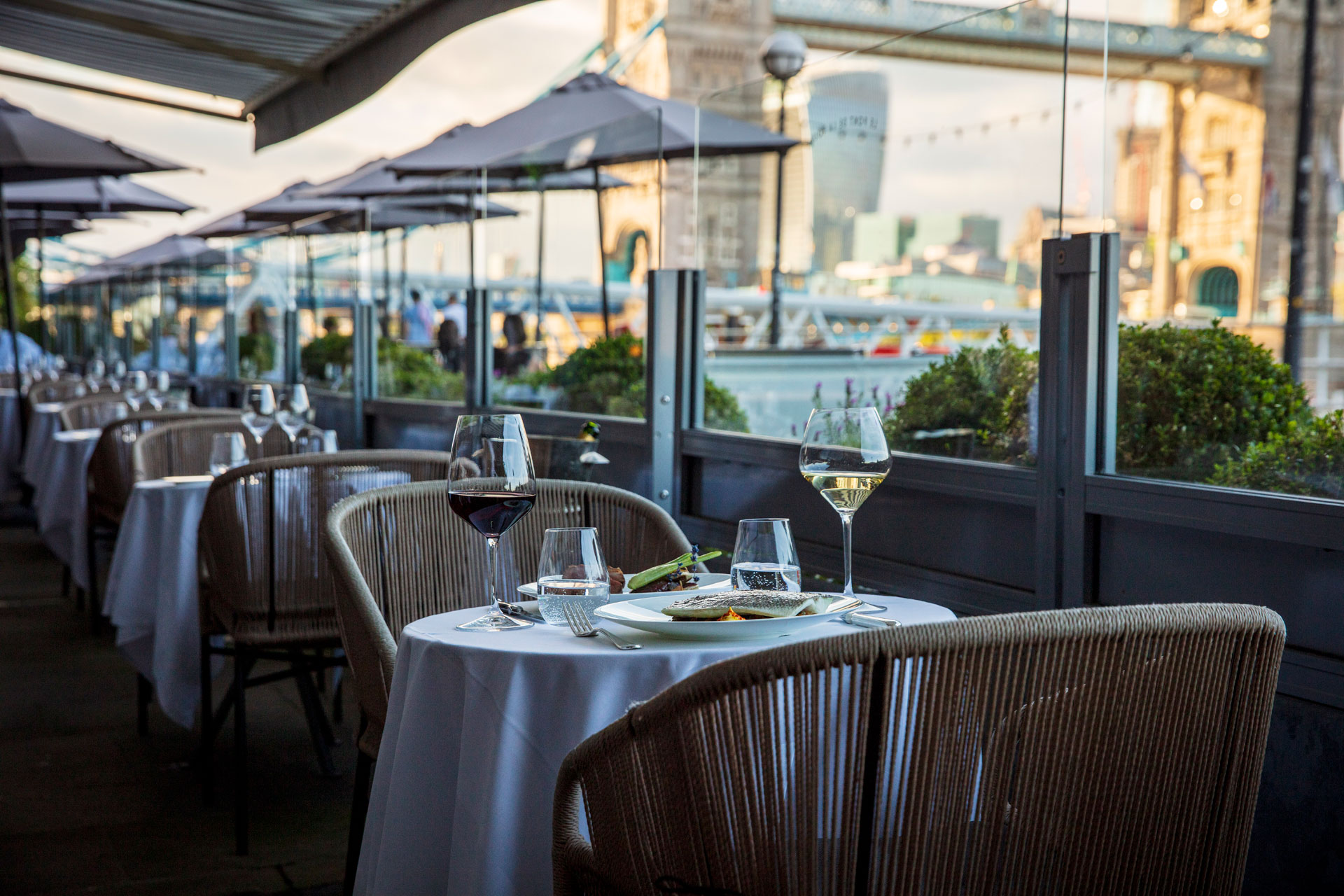 Restaurant Of The Week: Le Pont De La Tour
Fine French cuisine and an enviable Thameside setting
Our restaurant of the week is Le Pont De La Tour, the distinguished French restaurant boasting impeccable London views.
London's Most Instagrammable Restaurants
Now in its 30th year, Le Pont De La Tour knows a thing or two about impressing guests, and its recent birthday party – in partnership with Champagne Laurent Perrier – did just that. The illustrious establishment – which brands itself as 'the original Gastrodome' – is renowned for its enviable location, overlooking the river Thames (with an exceptional view of Tower Bridge), and just a short walk from both the Tower of London and The Shard. Inside, however, guests are transported East of the capital with an ample offering of top-quality French fare, which, when paired with the resplendent interiors and riverside views, culminates in a supremely romantic setting.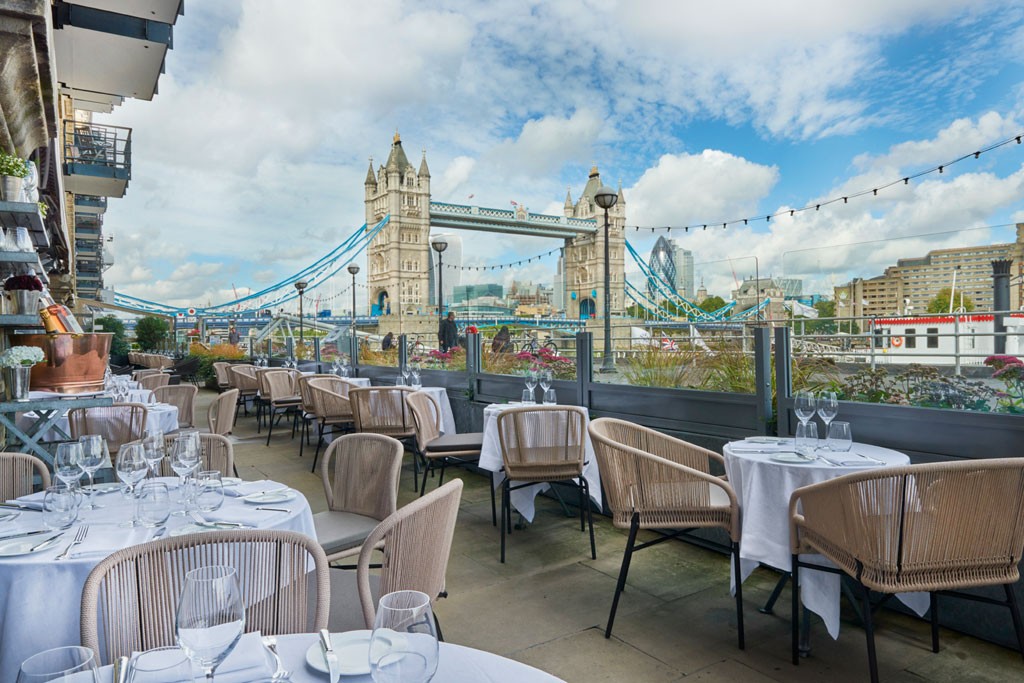 Le Pont De La Tour prides itself on its seafood. Start your meal with a 'plateau de fruits de mer' – an assortment of shellfish, that is – and be sure to opt for the addition of poached lobster if you're feeling particularly fancy. Dining next to the Thames, the restaurant's devotion to seafood only feels apt, and is a clear menu highlight. The dover sole, for example, is an exceptional dish; deliciously tender and accompanied by a lemony caper beurre noisette. Pair with a bottle of chablis premier cru, chilled to perfection and a delightful accompaniment to the evening.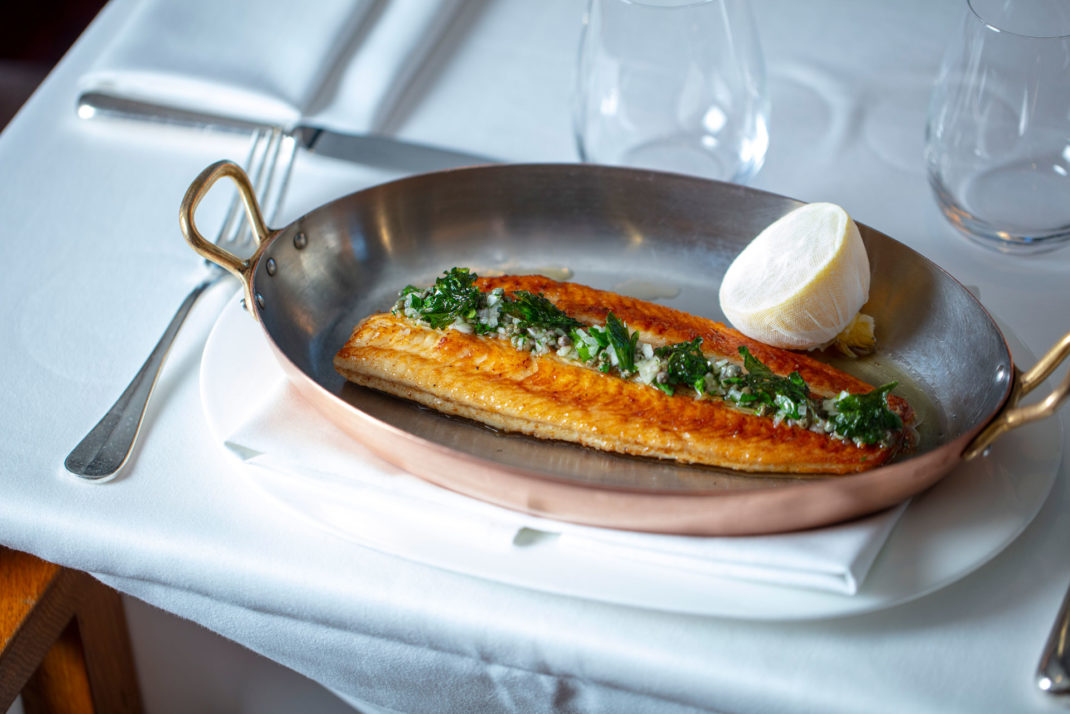 The dessert menu offers something for everyone, from a sticky apple tarte tatin to an indulgent selection of French cheeses, with a sweet tipple suggested to accompany each. The pièce de résistance, however, is the Crêpes Suzette, flambéed tableside and served with a stealthy dollop of vanilla ice cream – it's hard to resist the delectable smell of caramelised sugar and butter as it wafts through the restaurant. Délicieux!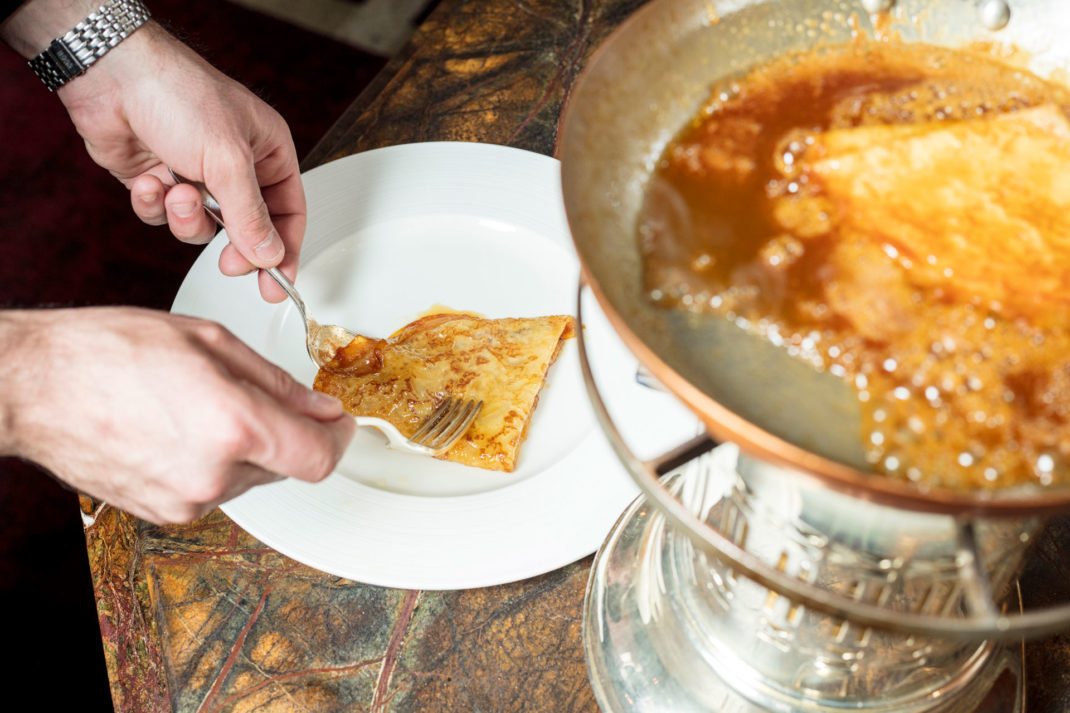 But, make no mistake, dining out at this ritzy riverside joint comes at a price. Like a number of high-profile London restaurants, the full Le Pont De La Tour experience requires a hefty bill; main courses range between £22 and £48, without the addition of starters, sides and desserts (which are a must). But you get what you pay for – warm and attentive service, exquisite food and, of course, the view (oh, the view).
Entering a new decade can be daunting, but the Le Pont De La Tour team are experts at ensuring a memorable experience for anyone who walks through their doors. If you're celebrating a special occasion or are simply in the mood for some French fine dining, put this award-winning restaurant at the top of your list.
Book
More Restaurant Reviews:
Plants by De / The Cadogan Arms, Chelsea / Number One Park Lane