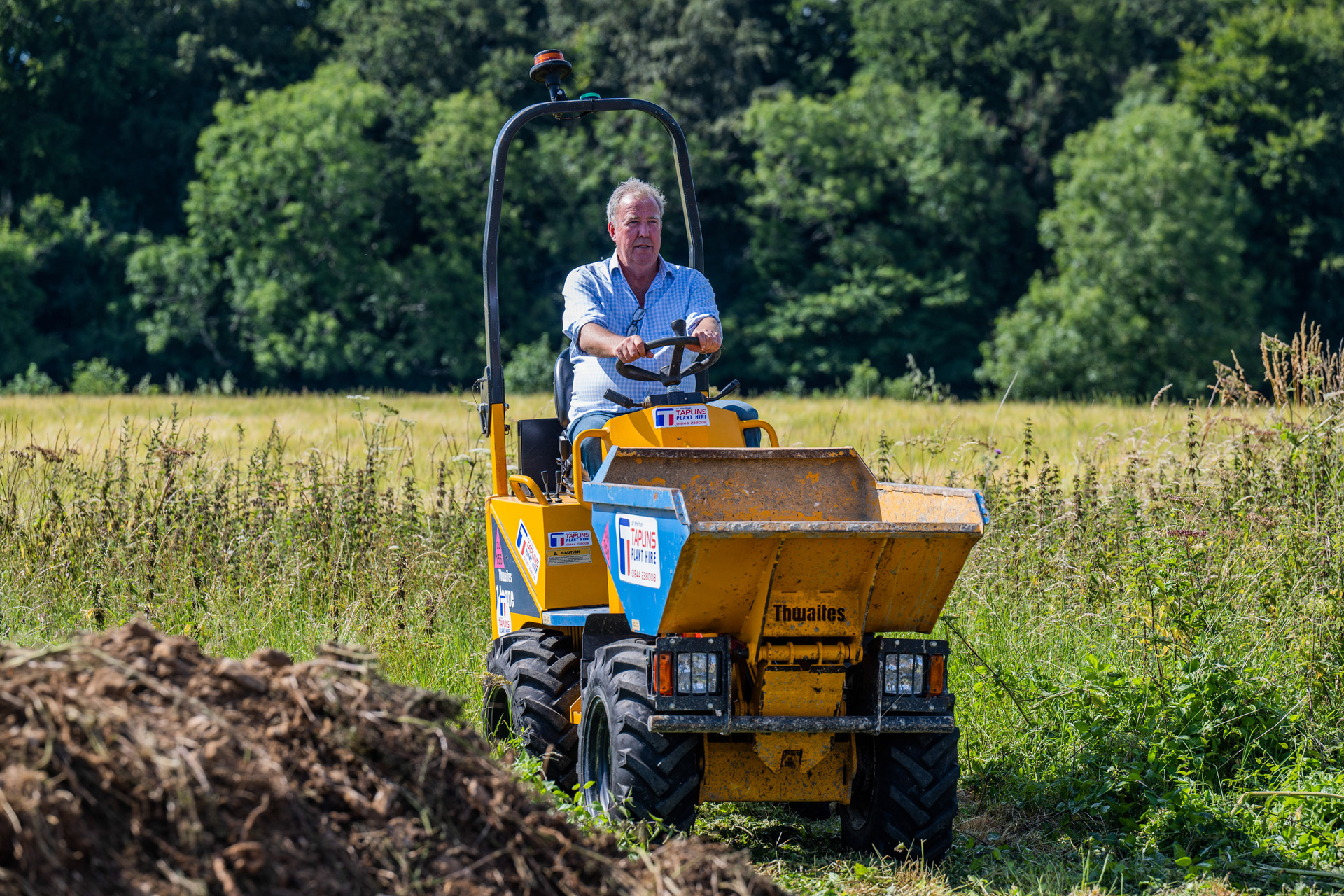 Clarkson's Farm Season 3: What Do We Know So Far?
The Diddly Squat crew is returning to our screens
A few years ago, Jeremy Clarkson's name was synonymous with fast cars and Top Gear – but nowadays, he's more often associated with farming. That's all thanks to Clarkson's Farm, an Amazon Prime series which documents his journey to taking over – and running – a 1,000 acre farm in the Cotswolds, which he nicknamed Diddly Squat. The first two seasons have been hugely popular, with the second becoming the most-watched original series on Amazon in the UK in 2023. In October last year, fans were pleased to hear a third series was in the works. So what do we know so far about Clarkson's Farm Season 3?
Clarkson's Farm Season 3: What Do We Know So Far?
Plot
For those not familiar with the premise of the show, Clarkson's Farm follows the presenter-turned-farmer as he learns the ins and outs of farming. He runs the farm alongside his girlfriend Lisa Hogan, plus farmer Kaleb Cooper, the standout character from the series – and along the way, they have had to grapple with a number of issues, from unresponsive crops to bad weather and a global pandemic. One of the biggest issues played out in the show has been a long-standing dispute with the council over the introduction of a restaurant at the farm, which was forced to close down soon after opening.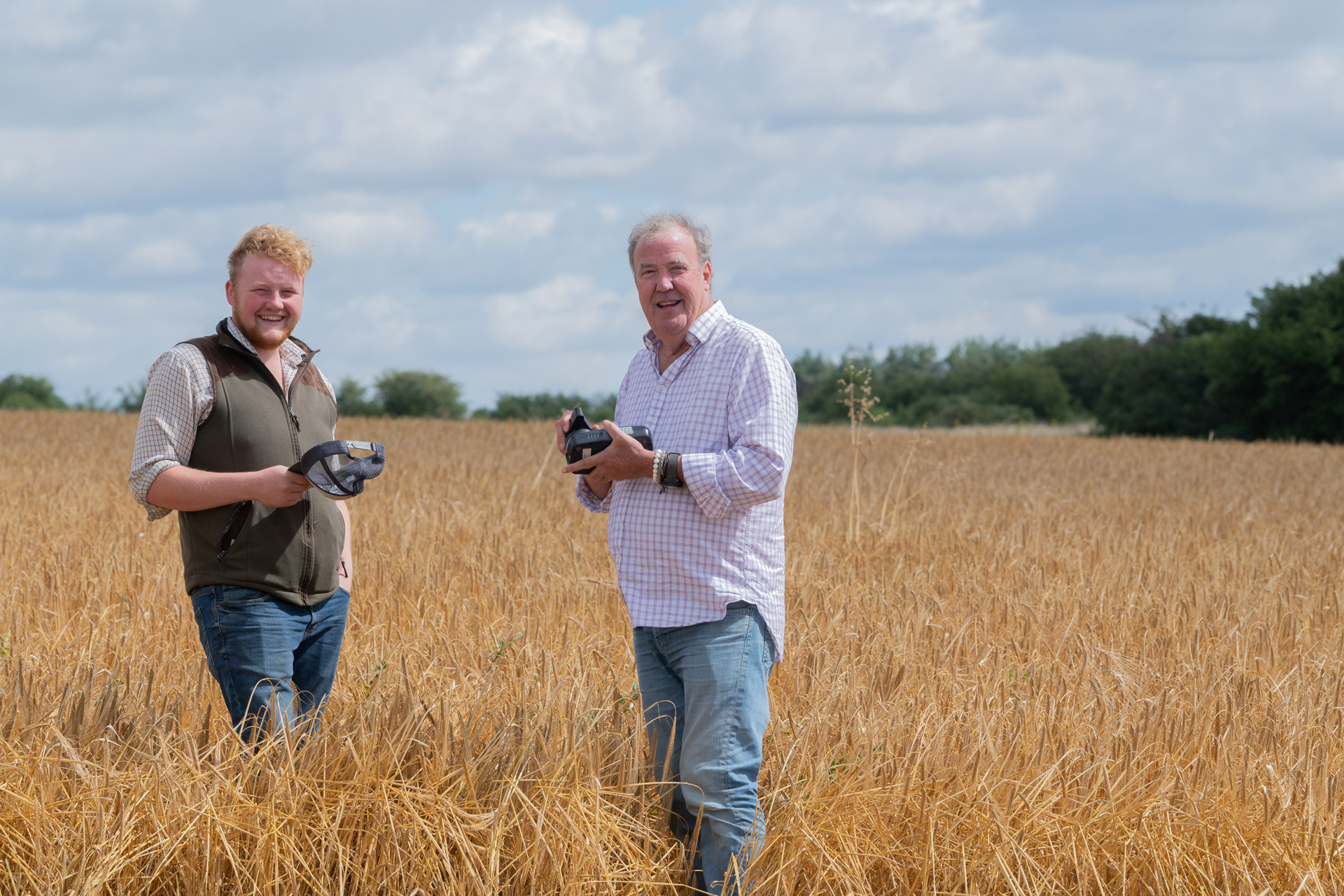 While details of the third season are sparse at this stage, Prime Video has given us a teaser, saying the new instalment will: 'follow Clarkson as he taps into 513 acres of land on Diddly Squat, including woodlands and lakes, which have yet to be touched.' Could this mean new animals for the farm? Or perhaps a brand-new venture now the restaurant is no more?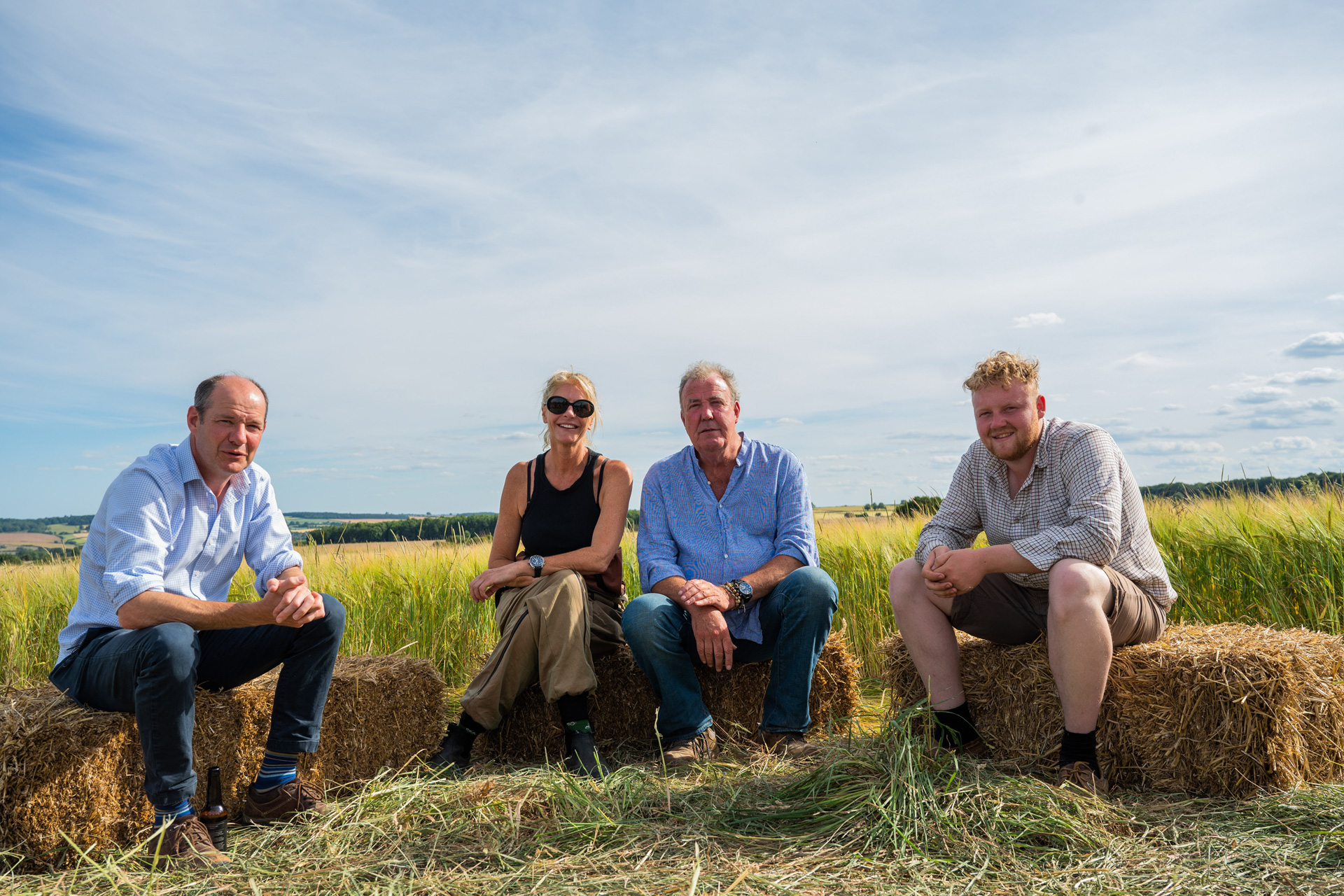 Which Characters Are Returning?
Prime Video has also confirmed that all the favourites will be returning. Alongside Clarkson himself, Kaleb and Lisa will feature, alongside Gerald Cooper, the farm's head of security, and 'Cheerful Charlie', Clarkson's adviser and land agent. We've also been told new characters may be joining the show, but these are yet to be announced.
'I'm genuinely thrilled that we are doing a third season of Clarkson's Farm,' said Clarkson, joking: 'I've had some great new ideas, all of which have made Charlie, Lisa and Kaleb deeply unhappy.'
Kaleb has also spoken about his excitement for the new season, saying: 'I'm over the moon to be taking part again. Well, they do say third time's a charm! Maybe this will be the series that Jeremy finally starts taking advice from a real farmer!'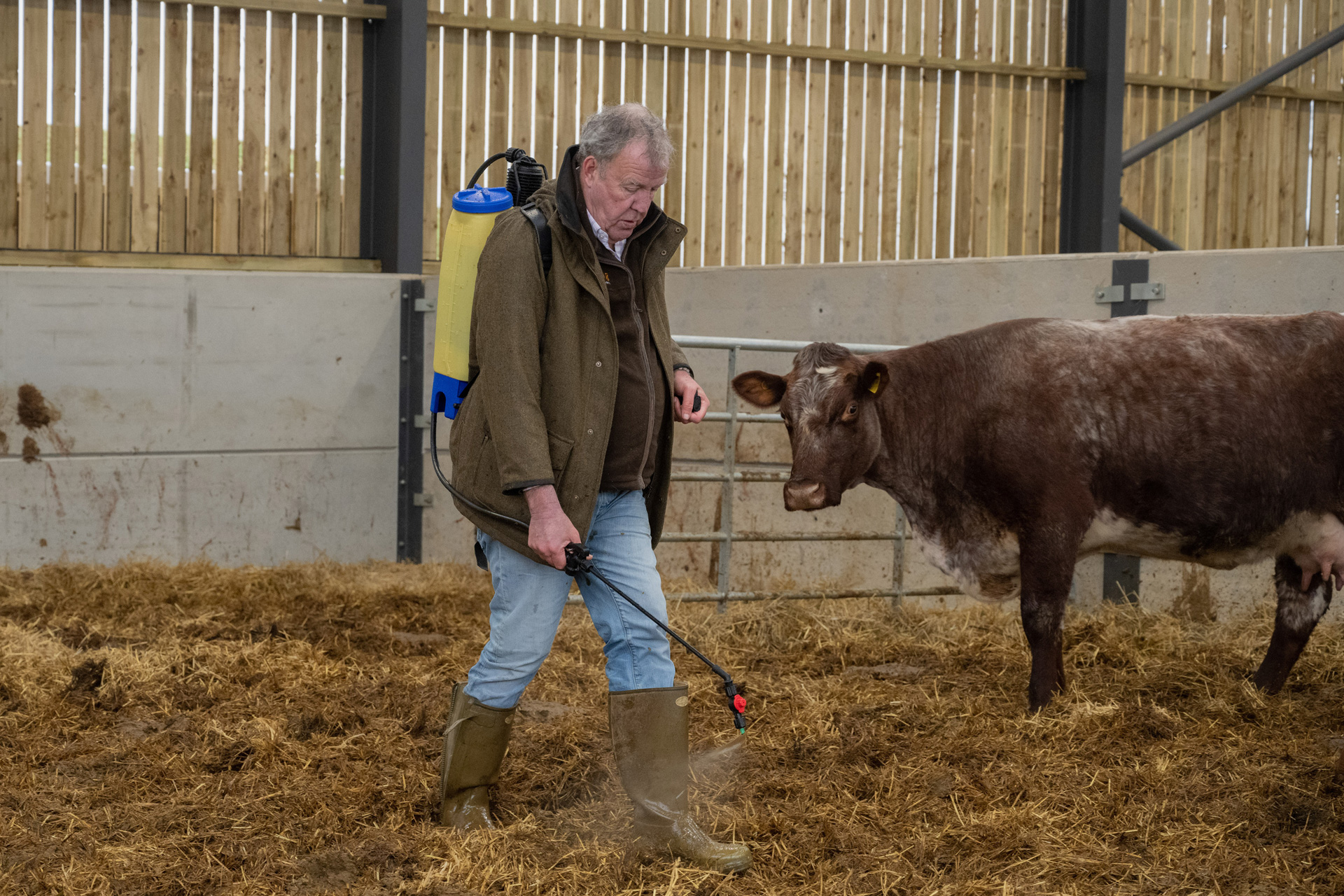 Do We Have A Release Date?
No release date has been confirmed yet, however Deadline has reported the new season will premiere in 2024. Back in February, Clarkson tweeted saying his 'rough guess' was that the show would return 18 months from then. He later updated fans, saying: 'We actually won't finish filming it till October. There's something we are trying which won't be resolved till then. So it's a while off yet.' Watch this space.
Will Season 3 Be The Last?
There has been some speculation recently about whether Clarkson's Farm will be renewed by Prime Video following the backlash against Clarkson's controversial column about Meghan Markle. Published in The Sun, it became ISPO's most complained article of all time – prompting many to wonder whether the streaming platform would cut ties with Clarkson. Producers were quizzed about it at the recent Edinburgh TV Festival, with head of UK Unscripted Fozia Khan saying Prime Video had been 'shocked and disappointed' by the column.
She added: 'there are lots of discussions going on but the thing that's important to say is there is so much more going on to the show than Clarkson.' It's being reported that Clarkson is currently in talks with Amazon over renewing the show for a fourth season, however nothing has been confirmed yet.
Seasons 1 and 2 of Clarkson's Farm are available to watch on Prime Video