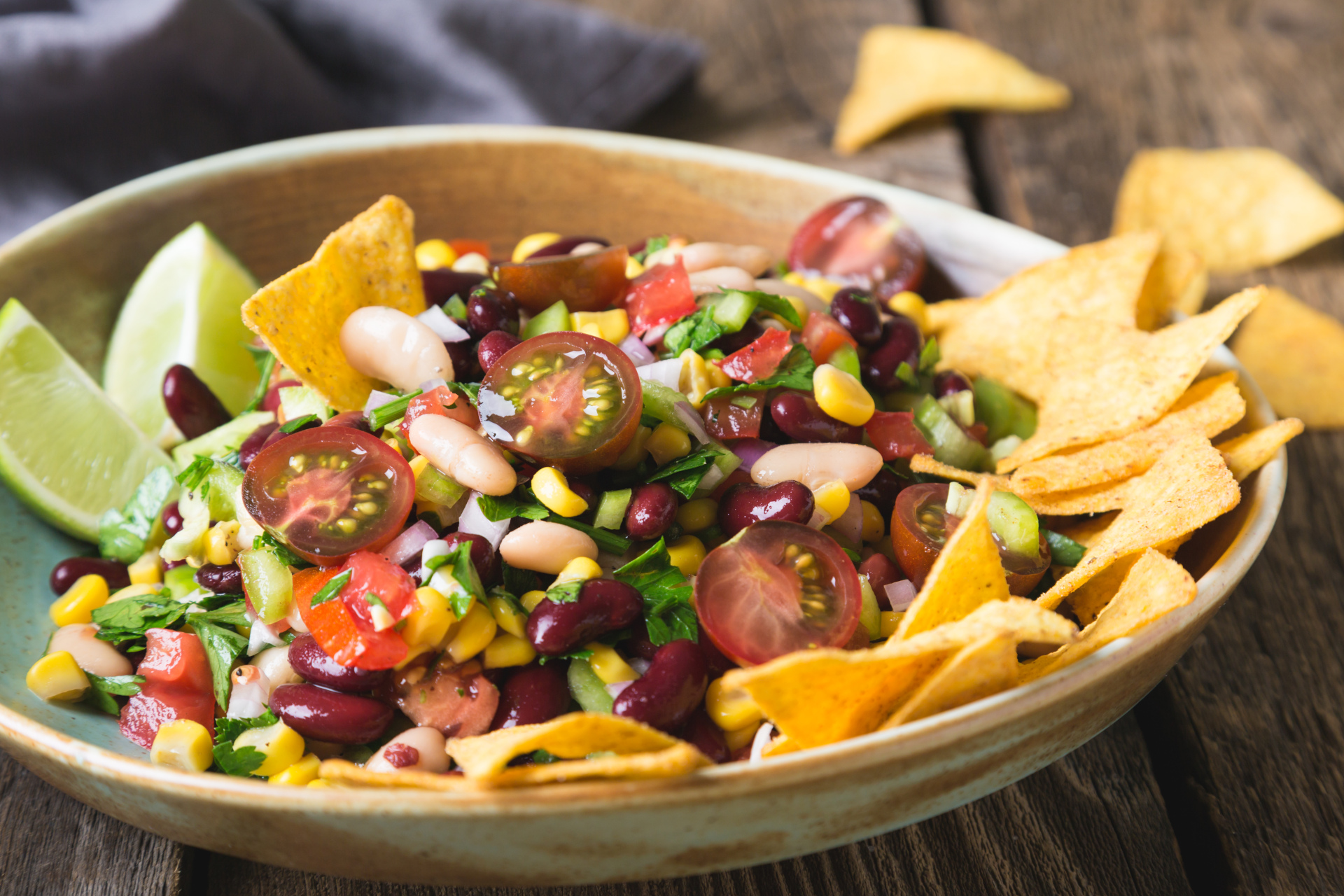 How To Make Cowboy Caviar, TikTok's Favourite Summer Dish
Yee-haw cuisine at its finest
Summer isn't over yet, meaning there's still time to enjoy sunny celebrations with friends and family. If you're looking for a dish to impress your guests, then start with cowboy caviar. Foodies on TikTok have been raving about the dish all summer, with the hashtag 'cowboy caviar' reaching over 230 million views on the platform. Here's what you need to know about the dish – and how to make it.
What Is Cowboy Caviar?
Cowboy caviar (otherwise known as 'Texas caviar') is essentially a salsa-inspired recipe that incorporates multiple ingredients popular in the American south. The concept, which originated in Texas, was created by chef and cookbook writer Helen Corbitt around 1940. Corbitt first served the dish during a New Year's Eve party at the Houston Country Club, and then went on to make it for future clients.
The original recipe stuck to black-eyed peas, onion, garlic, oil and vinegar, but modern variations throw in ingredients like avocado, peppers (both of the spicy and non-spicy variety), black beans and sweetcorn.
How Long Does It Last In The Fridge?
While best eaten fresh, you can keep cowboy caviar in the fridge for up to five days – although this does depend on the ingredients used or added in. Acidic dressings help keep this dish freshers for longer.
Is It Vegan?
Most variations of cowboy caviar are indeed vegan, meaning everyone can tuck in. You'd likely just need to double check the status of the tortilla chips your using if you bought them premade.
How Do You Eat It?
The most popular way to eat cowboy caviar is as a salsa, served with tortilla chips or some other variation of crisp. We've also seen people eat it as a side dish though, with grilled meats (BBQ season and all) or chilli and rice.
Recipe: Cowboy Caviar
The beauty of cowboy caviar is that its an adaptable recipe, meaning you can switch out the ingredients based on what you have in the cupboard. We've put together our version of cowboy caviar after looking at various recipes across TikTok:
Ingredients
For the salad
1 tin of sweetcorn (200g)
1 tin of black beans (400g)
1 tin of black eye beans/black eye peas (400g)
2 large tomatoes
1 pepper
1 avocado
1 jalapeño
1 red onion
A small bunch of coriander (optional)
For the dressing
80ml olive oil
2 tbsp lime juice
2 tsp honey
Salt and pepper (to taste)
To serve
Method
Chop up your pepper, avocado, tomatoes and red onion into small cubes (small enough to scoop up with a tortilla chip) and then finely chop the jalapeño. Add all of these, along with drained and rinsed sweetcorn, black eye peas and black beans, to a large bowl.
If using, finely chop your coriander and add to the bowl.
In a separate bowl, mix the olive oil, lime juice and honey together. Season with salt and pepper to taste.
Pour the dressing into your salad and mix everything together.
Use tortilla chips to scoop up your dip, and enjoy!
Featured image: Getty Images