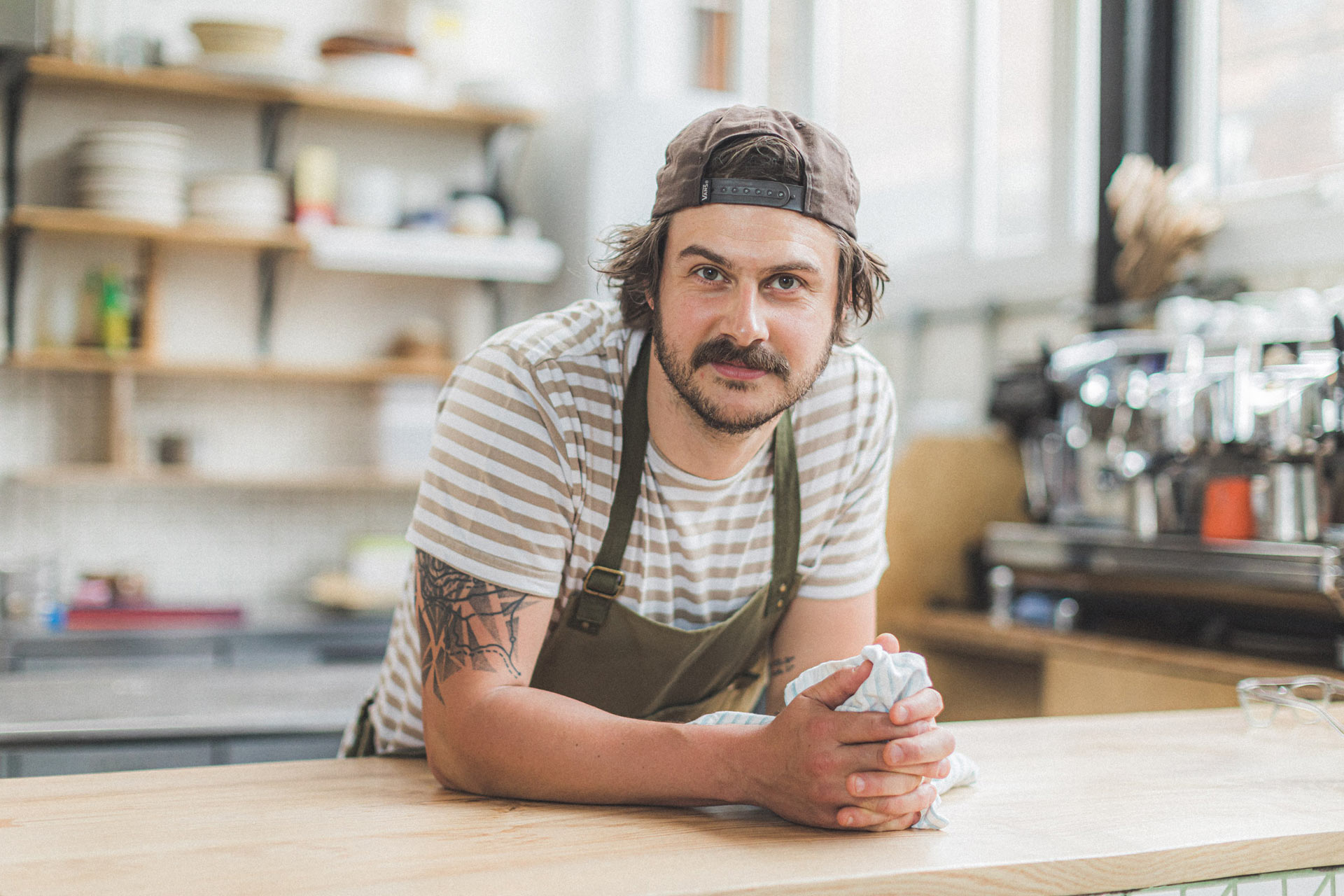 TikTok's Lagom Chef on His Top Food Waste Hacks
Chef Martyn Odell shares his eco-cooking tips
TikTok is a treasure trove of life hacks, with a limitless feed of nuggets of wisdom on everything from make-up to cleaning. But there's one corner of the platform we're particularly loving at the moment, which sees chefs and foodie names sharing creative ways to cut food waste. One of the big names in this area is Martyn Odell, also known as Lagom Chef, who uses the platform to showcase his eco-friendly style of cooking to his one million-strong following. With the UK producing 9.5 million tons of food waste each year, the topic is more prescient than ever – and, as Martyn demonstrates, there are plenty of easy – and tasty – ways to reduce our impact. We meet him to find out more.
Q&A with Lagom Chef
What inspired you to start Lagom Chef? 
We were on holiday with friends, many of whom work in ski resorts and they were speaking about the shortening seasons or lack of conditions which naturally lead to conversations around climate change. Looking into it more, I quickly found that food waste was one of the biggest drivers and so I created Lagom Chef with the idea to help people reduce their food waste. It started with personalised meal plans to help people organise themselves and buy the right amount of food and has now grown into an educational tool and resource across various social media platforms. 
Where did the name come from? What's the concept? 
Lagom is the Swedish philosophy or saying meaning 'not too much, not too little, just right', which I apply to food waste and creative solutions. Lagom is all about helping people find the sweet spot of having a selection of fresh produce and a functioning dry store that allows them to be creative in the kitchen. The solution to the problem is really simple – eating food!
Top three food waste hacks?
Build a decent dry store: A dry store is the backbone of any kitchen and can bring out the best in loads of different dishes. Herbs and spices make easy marinades, dried pulses and tinned beans are staples that can bulk out any meal, and sauces and vinegar help add an extra-special zing.
Buy what you need: Making impressive dinners and eating what you fancy isn't all about splashing the cash with new ingredients. Sometimes it's about getting creative, and giving some TLC to what you've already got, rather than having a fling with something new from the shop.
Make the most of your freezer: Don't just ghost that half-eaten aubergine, or funny-looking fennel – freeze it! You can freeze pretty much anything (just look at what the shops sell frozen). Even better if you cook it up first, ready for when you fancy something fast.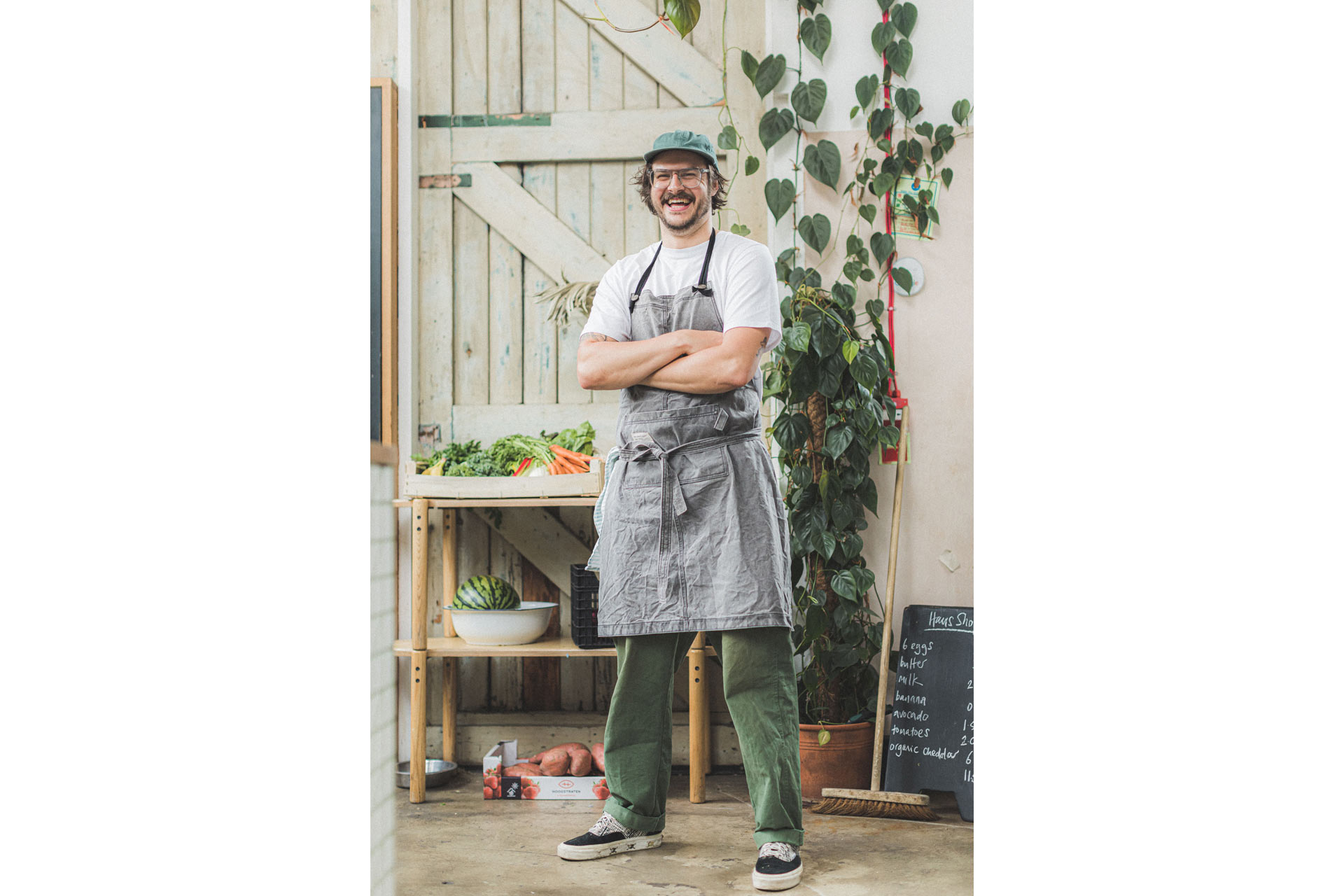 Are you noticing a big change in the food industry at the moment? 
We are starting to care a lot more about everything there is with food, its production and waste which is collectively leading to changes in the industry. Food waste is getting more light, companies are changing packaging, switching labels and having to be more transparent to allow consumers to make the right choice.
Which other chefs are inspiring you? 
Doug McMaster is pushing the boundaries, Conor Spacey is showing that large-scale commercial kitchens can work with a zero-waste concept at Food Inc and Simon Toohey is doing great things in Australia. Slovakian chef Vojetech Vegh is really showing what is possible with plant-based cooking.
Any apps/resources you've found helpful for cutting waste? 
'Soilmates', the vegetable dating service from Oddbox is a fantastic site helping us explore new ways of cooking ingredients, giving you that unlikely pairing of an ingredient to help you cut out waste. I get excited by ingredients and dry store ingredients so websites like souschef.co.uk get my creative juices flowing.
What are you cooking this season? 
We are in the perfect season to be able to roast things for the colder night, but then also get to enjoy those cold roasted veggies during the day as a warm salad. Some of the dishes from Crunch Time, the food waste fighting recipe book that I wrote with Oddbox are on repeat at the minute in my house. I make a big batch of 'use up the fridge kimchi' and the roasted butternut squash mac 'n' cheese is outrageous!
Favourite three ingredients? 
Cauliflower, butternut squash and onions. They can all be used in so many different ways and they are super versatile. One thing that I find really exciting about food is how a simple sauce can bring ingredients together. Take a smokey Romesco or Muhumarra, roast some veggies and dress with the sauces and you are going to have a wonderful day!
What makes you feel positive about the future of our planet? 
The power of the people, I do believe people have started and will continue to change their behaviour. It is a joint effort and the government needs to support and encourage businesses that are driving change and having positive impacts on the planet.