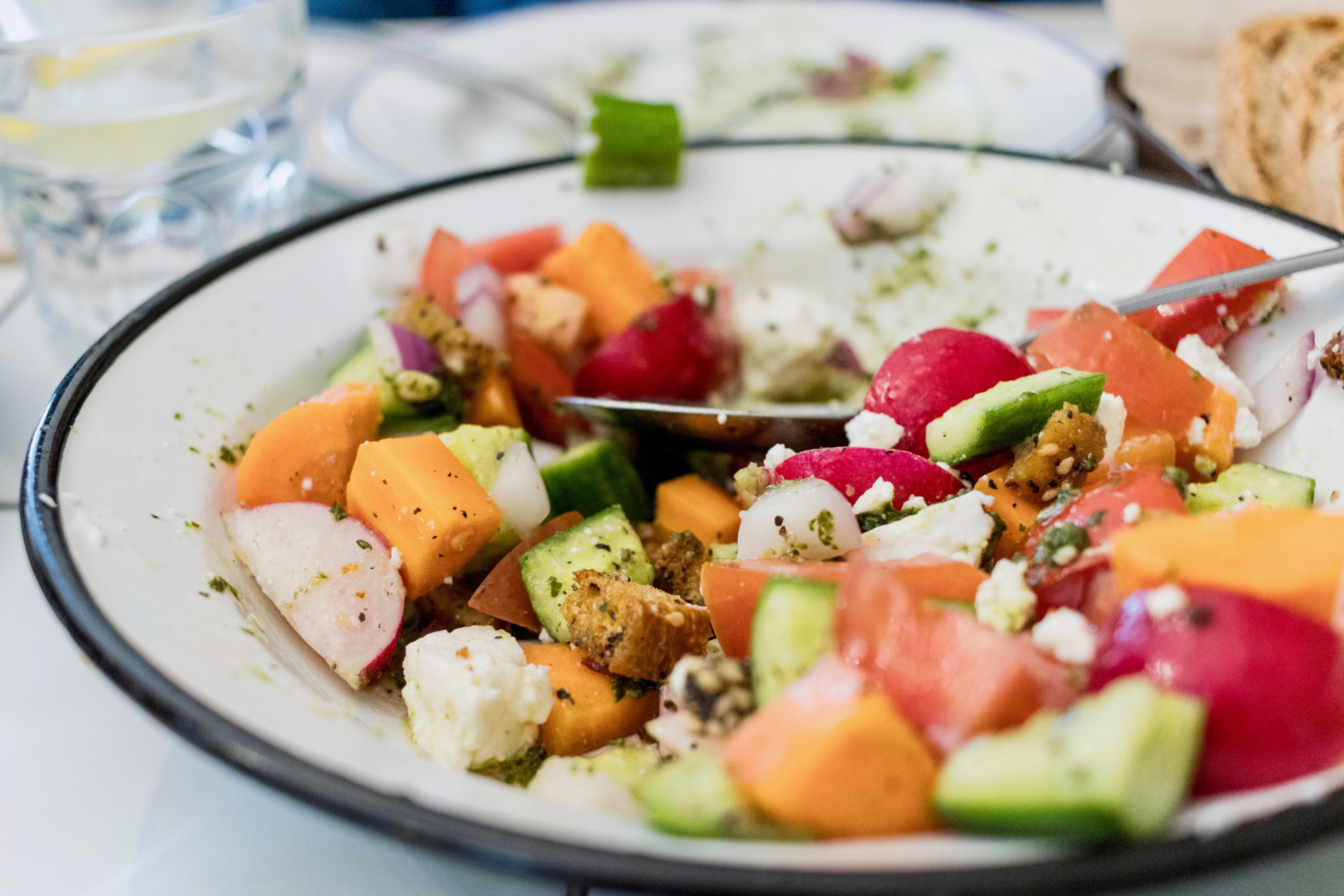 Why Is Everyone Shaking Their Salads?
Shake it 'til you make it
If you've been on TikTok recently (and your algorithm hasn't been completely decimated by niche pop culture references), then you might have noticed the hordes of creators kicking off their lunch break by shaking a box of salad. As with most bizarre trends on the app, you'll have the Kardashians to thank for this one. Here's what's going on with the shake salad trend.
Inside TikTok's Shake Salad Trend
If there's one thing you can guarantee on an episode of Keeping Up With The Kardashians (now rebranded The Kardashians on Disney+), it's that lunch with the clan usually involves witty banter, a gorgeous setting and heaping bowls of salad. The family pick up their gigantic salad and yellow drinks from Health Nut, a family-owned chain of restaurants that specialises in salads and sandwiches – and that counts Kris Jenner as one of its first investors.
But it's not the contents of the salad that has been turning heads, it's the way the Kardashians assemble these salads. After adding toppings and drizzling a pot of dressing over the leafy mix, you can often catch the family putting the lid of the box back on and shaking everything up. Why do they do it? We assume to mix everything together in an even(ish) ratio. Regardless of why, the habit sparked an interest amongst viewers who wanted to try it out and even caused sisters Kim, Khloe and Kourtney to give viewers a tutorial on the show itself.
And so, the shake salad trend was born. Searches for 'kardashian shake salad' have reached 44.9 billion views on TikTok, with creators from all over the world giving it a go (usually dressed up as the family in question).
UK supermarkets are even jumping on the trend, with Marks & Spencer introducing a new range of shake-a-salads to its stores last month. The boxed salads are designed to be shaken up the Kardashian way, with a resealable top that you can fasten shut when ready for a shake – giving you plenty of opportunity to give your dressing a thorough mix. This is not just shake salad. This is M&S shake salad.
Some TikTokers have gotten a bit more creative with the trend. While the Kardashians are known for ordering their salads in, the rest of us are keen to eat out less and reduce our plastic consumption. You can still follow the trend at home by shaking your salad in a lidded mixing bowl or lunchbox.
Would you try the trend? Or are you happy to shake it off?
Featured image: Lavi Perchik, Unsplash