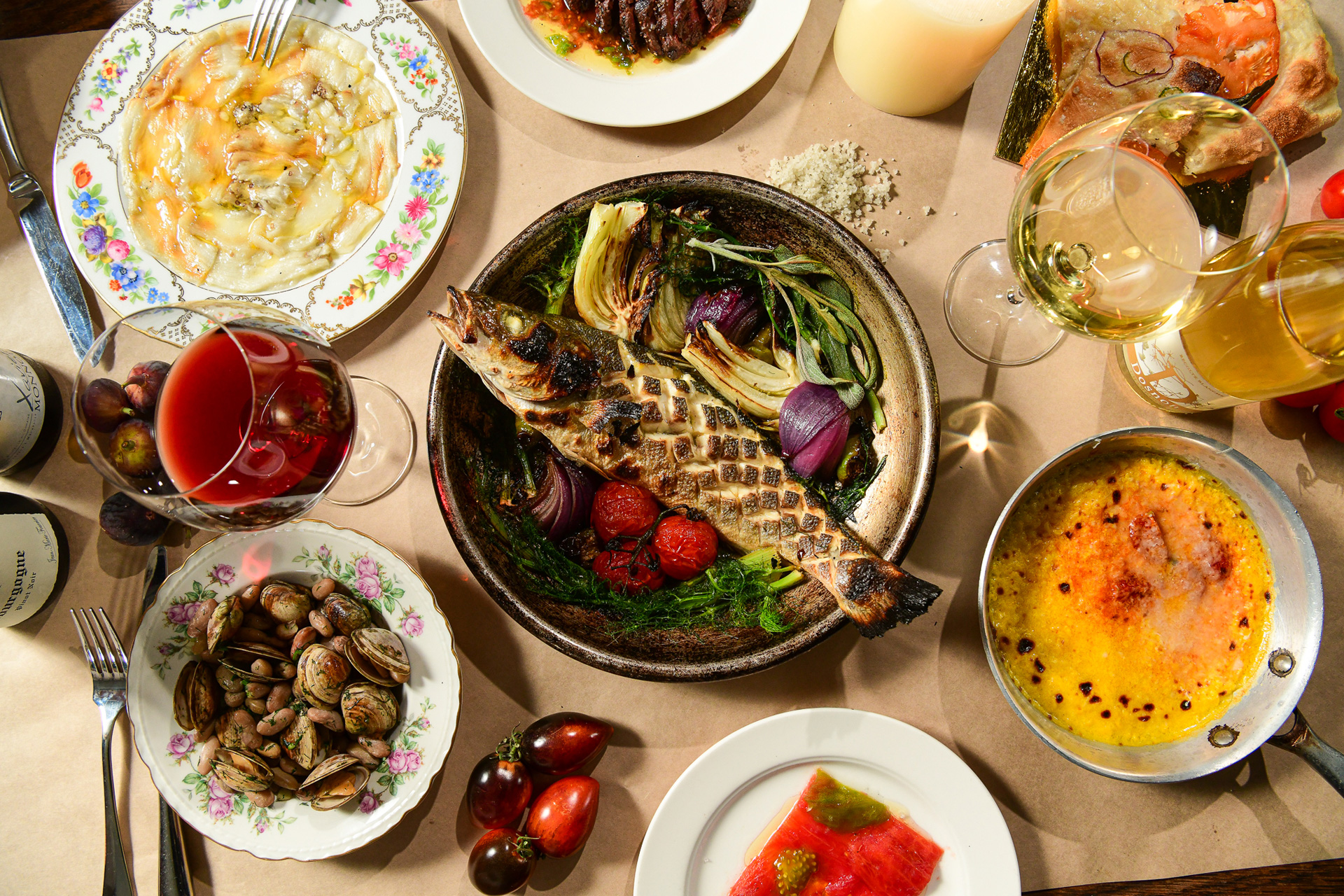 Eyal Shani On Lilienblum: 'The food is naked – there are no masks'
The unconventional chef tells us about his new East London opening
Israeli chef Eyal Shani is renowned for his eccentric approach to food. Menus tend to be tongue-in-cheek, and unusual foods are paired together (at cult restaurant Miznon, cottage pie is served in flatbread) and presented with a sense of theatre. So what can we expect from the latest addition to his culinary empire?
Opening this week in Shoreditch is Lilienblum, named after one of Shani's first restaurants in Tel Aviv. With a kitchen helmed by Oren King, who has worked at places like Dinner by Heston Blumenthal, Roka and Hide, the restaurant will be characteristically quirky, with a menu divided by ingredients rather than the typical starters and mains. Dishes will feature familiar vegetables and ingredients, but with some Shani quirks: there's 'green asparagus perfectly arranged in a paper envelope', for instance, and 'seafood pan roasted in tomato ovaries'. The standout dish, though, is sure to be the steak, served 'the way GOD intended': directly on the table without a plate.
Ahead of the launch, we met Shani over Zoom to find out more about his unique food ethos – which encourages diners to see vegetables as 'creatures' with a story to tell, and to really understand what it means to eat meat.
Eyal Shani On Lilienblum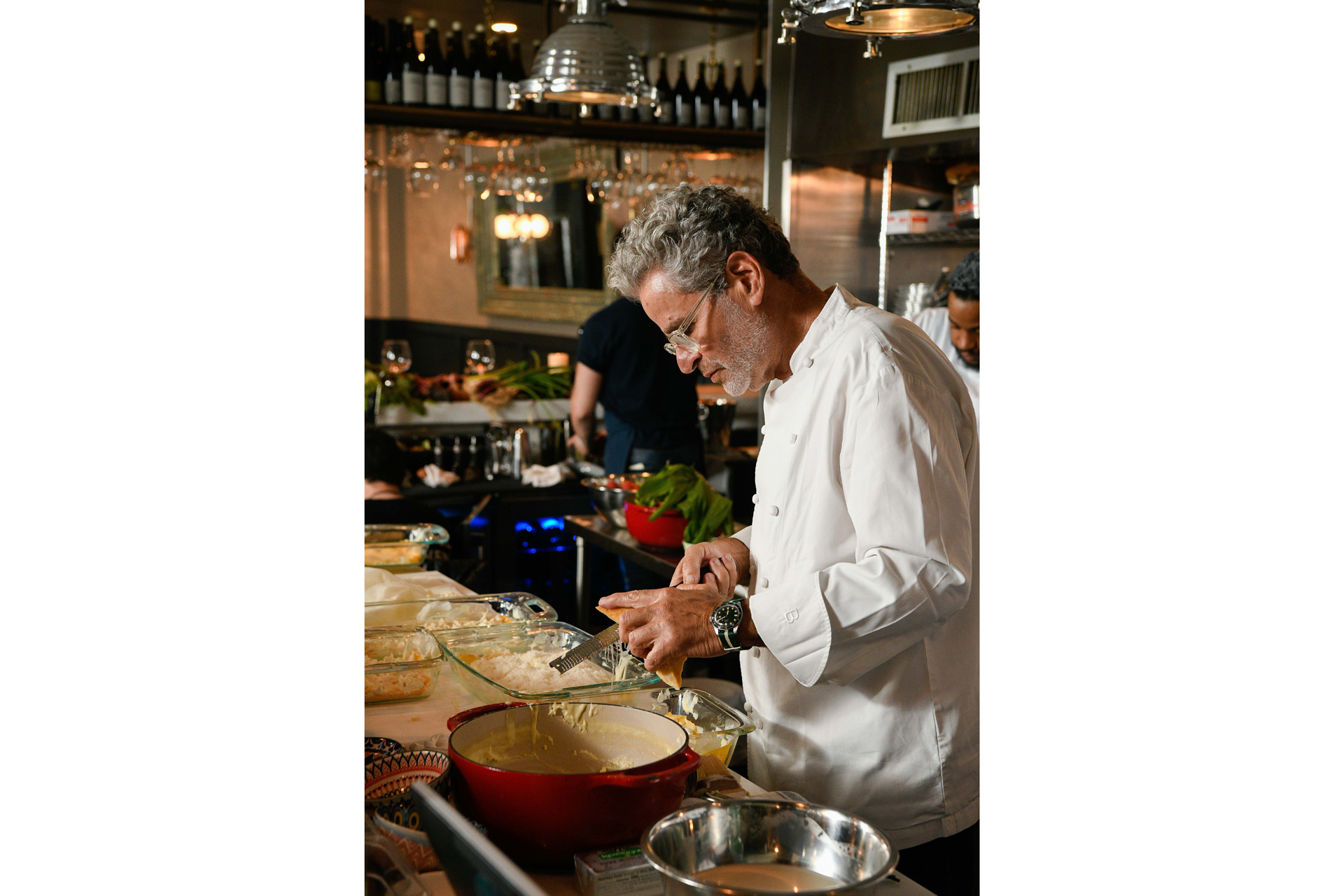 How are the preparations going for the opening of Lilienblum?
I feel fine – I can feel the energy, the vibe of the restaurant. That's what I felt the first moment I opened the door. There's a beautiful vibe and energy. It's all about my team here, because my team is creating the energy.
What can you tell us about the restaurant?
I have to begin by telling you a little about our cuisine. I don't like to say so myself, but I'm the father of the new Israeli cuisine. We're teaching our team how to listen to the ingredients: the food is very naked, there are no masks. With our food we are trying to let the ingredients express themselves completely. It's a very risky cuisine because every day 25 percent of the menu is changed. We need to create flexibility with the team. It's a very vibrant kitchen, very brutal but so elegant that you cannot imagine. It's brutal because it's naked. The chefs are a group of creators; the goal is to bring happiness. 
What's on the menu?
A lot of vegetables, a lot of freshness coming from these vegetables. For me, a vegetable is a kind of creature. The simplest thing on our menu is our steak. It's easy to make the best steak, but when we serve our food to somebody, we want them to feel all the situations of that food. If he's eating meat, he's not eating a beef, the name is cow. We are serving cow. You are eating somebody. I'm taking it out of the boiler and coming to the table – the tables are covered with papers – and I'm putting the steak directly on your table. No wood, no plate, nothing. And then I begin to carve it. I want you to feel it – you are taking responsibility for your choosing. That's so important to me. I want to let you choose, but I'm giving you all the feelings. Nothing is hiding here. 
You have restaurants all over the world. How do you decide where new openings will be?
I never decide where they're going to be. I never decided to come to London, there were people who came to Israel and tried to seduce us, to follow them to their own places. In most cases they're seducing us but we're not following them. I appreciate London so much. Here in England, everybody is so individual, so different from each other. That's what I like.
When did you first become interested in food?
About 37 years ago, I travelled around Europe, and I fell in love with a girl in the Netherlands. She was the first one to break my heart – it was terrible. I had no experience of heartbreak and I felt that I was going to die. The pain was so big. So I turned back to Israel. I didn't want to return to my city, and I had friends that had a big farm in Israel, so I decided to go there and live like a priest. I didn't buy food. I harvested wild herbs. Then one night I made some friends that used to handle porcupines. They brought them to me, and I made a fire. We washed them and I ate four porcupines, and drank two bottles of wine. I fell to sleep on the ground, and slept all night under the moon. When I woke up I knew all I wanted was to be a cook.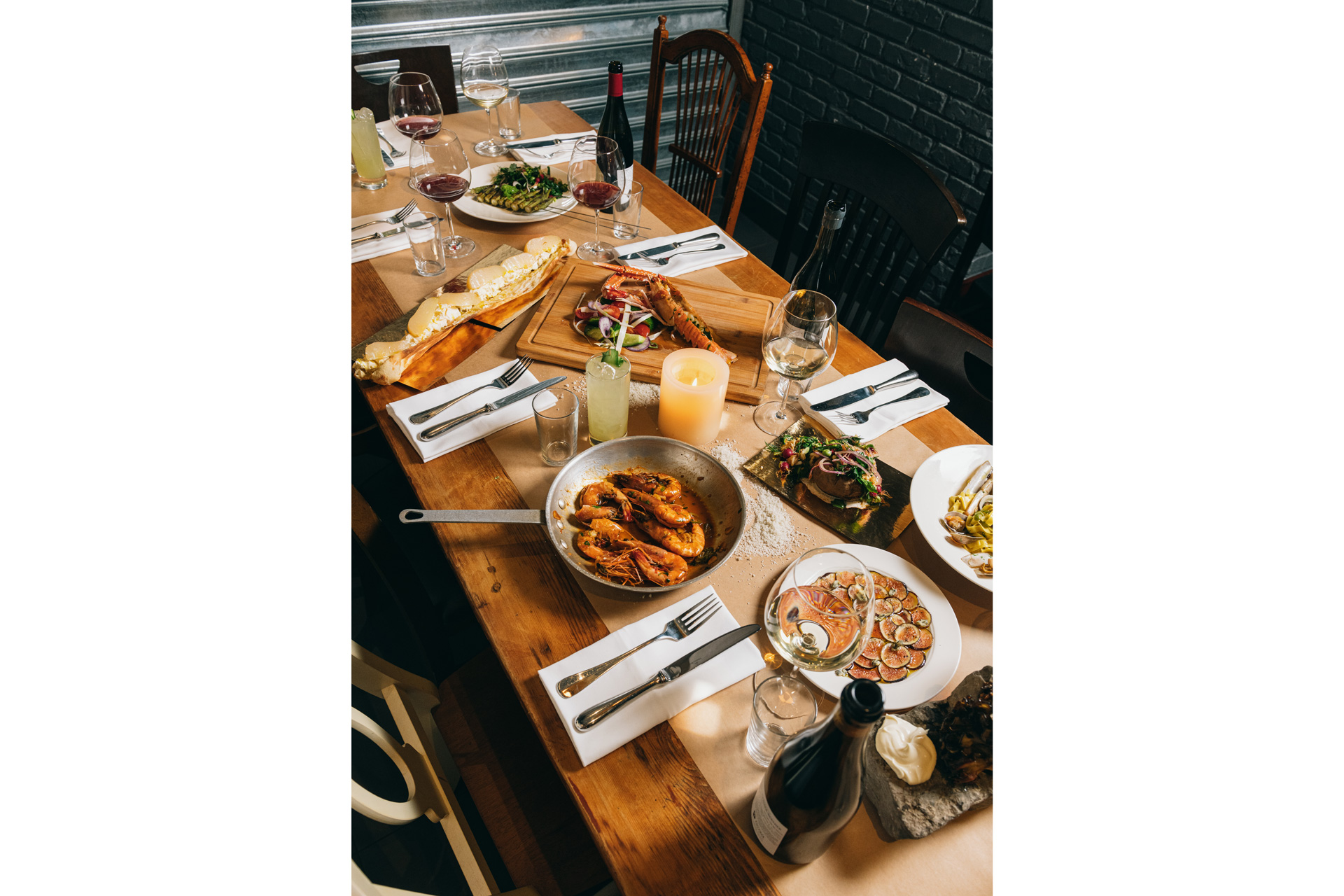 What would you say is your pet hate in the kitchen?
I don't like it when someone in my team is not putting all of their attention on the art that they are doing.
What are the most important ingredients in your cooking?
If there was no olive oil, I would quit. And I cannot work without tomatoes. In between the sourness and the sweetness, they are balancing the acidity. Without them, I don't know how to bring the freshness, and freshness is one of the most important things for me.
Lilienblum opens on 19 May, book at sevenrooms.com