You'll find the best of the wurst at this King's Cross destination restaurant
Restaurant Review: German Gymnasium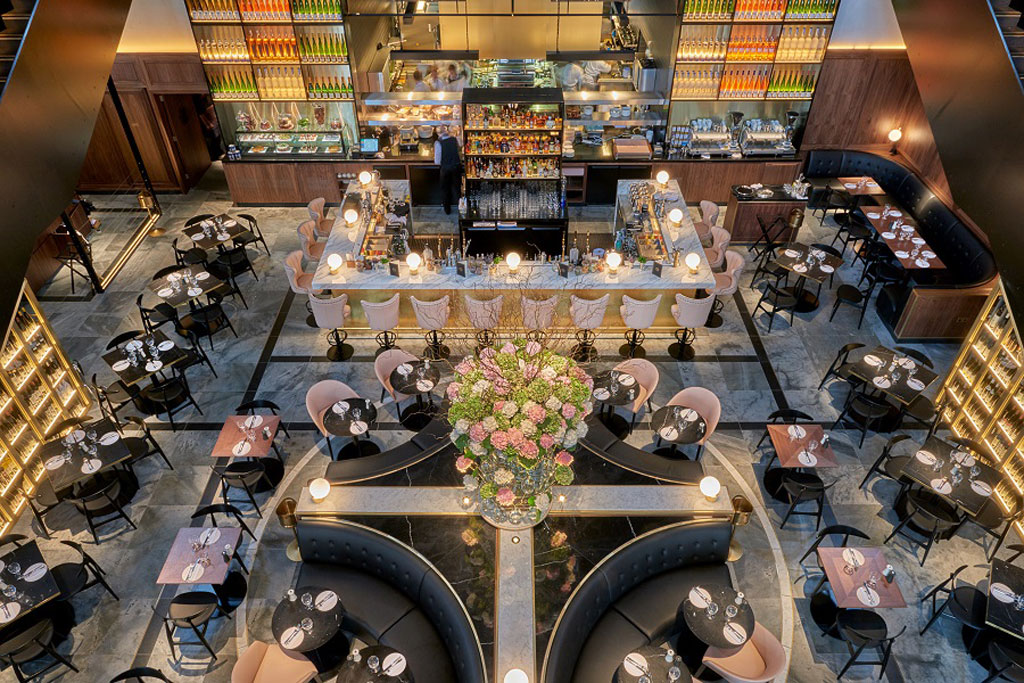 London is full of restaurants with incredible history behind their (sometimes unprepossessing) façades – Sweetings, Simpsons, Wilton's and Rules, to name but a few, are all worthy of a historical dive, but not many have such a fascinating backstory or great location as the German Gymnasium.
Built by Edward Gruning in 1865 as London's first purpose-built gym, and host to the first indoor Olympic Games a year later, this Mittel European Grand Café and bar stretches in imposing style over two floors to its towering 57-foot high ceiling right in the heart of newly sexed up King's Cross.
The Best Food & Drink Pop-Ups in London
D&D London knows a thing or two about running restaurants on this epic scale (Quaglino's in Mayfair is another in their stable) and even in these social distancing times, the German Gymnasium, with its buzzy brasserie-style ground floor and more formal restaurant and bar upstairs, succeeds in conjuring up a wonderful feeling of Weimar Republic decadence and fun. Fans of the hit Sky series Babylon Berlin might reasonably expect Bryan Ferry to appear at any moment, tuxedo'd and crooning Reason of Rhyme.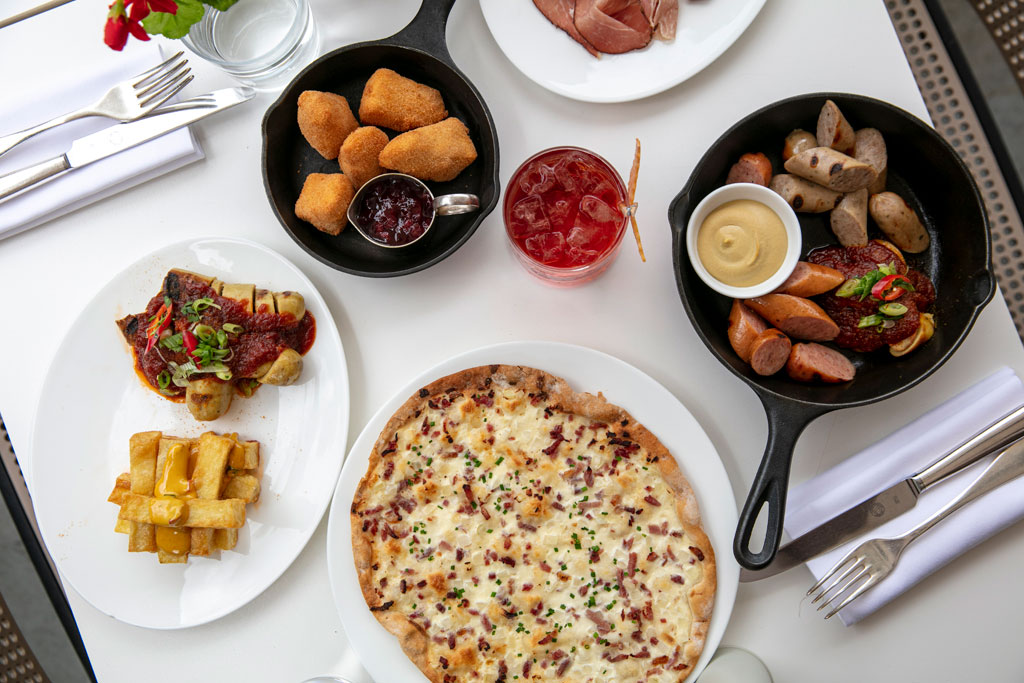 The menu, overseen by executive chef Bjoern Wassmuth, is also Teutonically themed but European enough to work for everyone, including children (who never fail to enjoy bangers and mash, even if they're called wurst, in fact, even better). Running the gamut from oysters (superb) and caviar to fish and chips, via schnitzels and sausages (quite the largest specimens surely seen this side of the Black Forest), this big, buzzy place has plenty – almost too much – to choose from. But for sheer Grand Café scale, style and an atmosphere that felt somewhat akin to 'normal' (i.e. pre-Covid), this is the place to be.
A la carte menu, starters from £9.50, mains from £10.50, with excellent kids' menu, just £8.
The Best Brunches in London / London's Best Terraces & Rooftop Bars
---