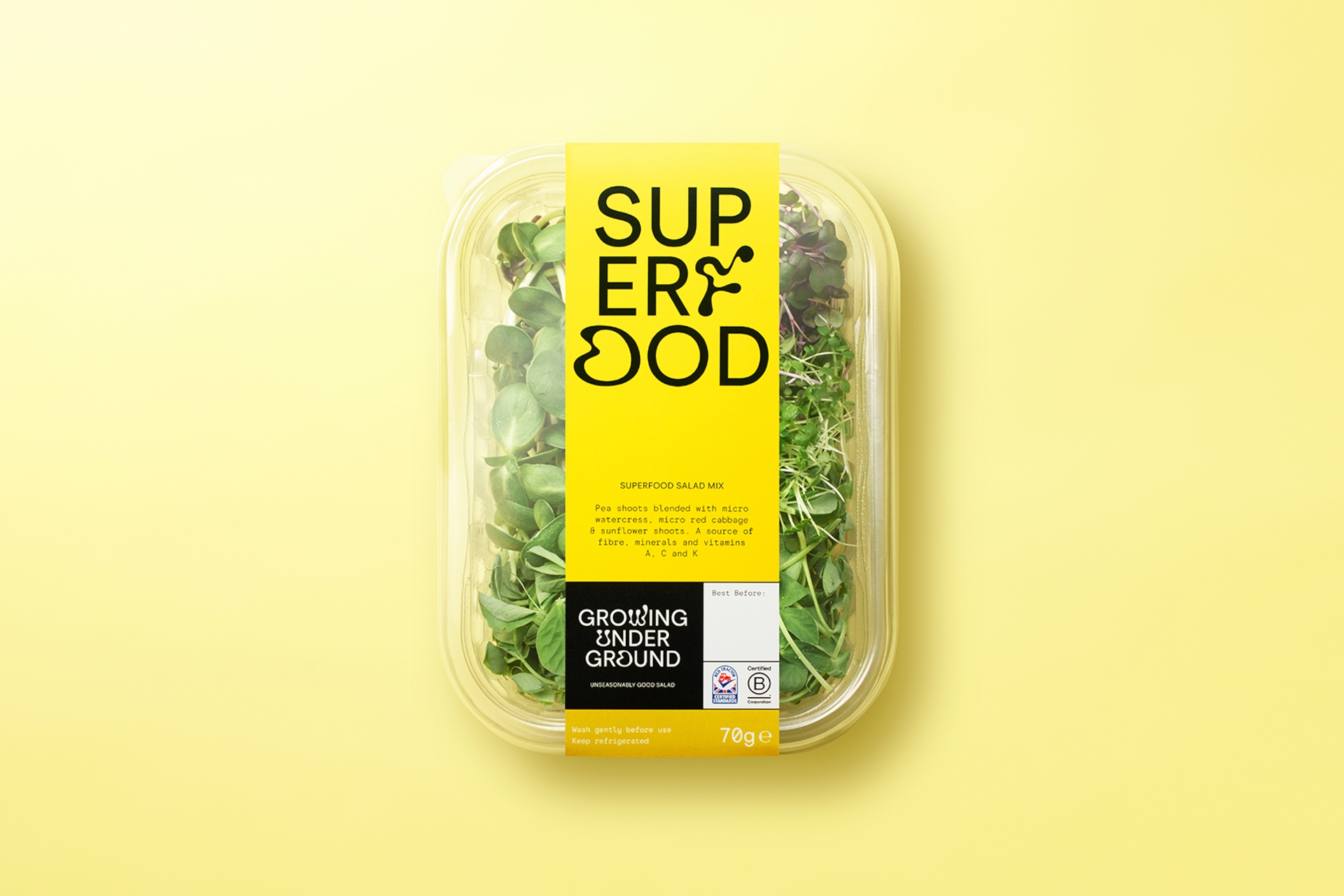 Growing Underground's Subterranean Greens Will Soon Be Stocked in a Supermarket Near You
---
Greener. Faster. Smarter.
Down in the depths of London you'll find more than the odd tube line. Look a little deeper under Clapham Common (33 metres, to be exact) and you'll find Growing Underground, the controlled-environment farm transforming Britain's fresh produce market.
A Guide To Sustainable Gardening / A Chef's Guide To Sustainable Dining
Growing Underground
With agriculture responsible for up to a third of human greenhouse emissions annually, the need for greener alternatives cannot be ignored. This is where Growing Underground comes in.
The sustainable farming business, based in subterranean tunnels underneath Clapham Common where it grows salad and microgreens, recently announced its new B Corporation status, setting the stage for an even bigger foray into the commercial food industry as its produce launches in high street supermarkets.
By forgoing pesticides, relying completely on renewable energy, and using up to 70% less water, the farm has vastly increased its productivity beyond the rates of traditional farming. Growing Underground's farming model means that it hyper local, ultra-efficient, and pesticide, chemical, and GM free. It can also boast the fact that it offsets more carbon than it emit – talk about having a green thumb!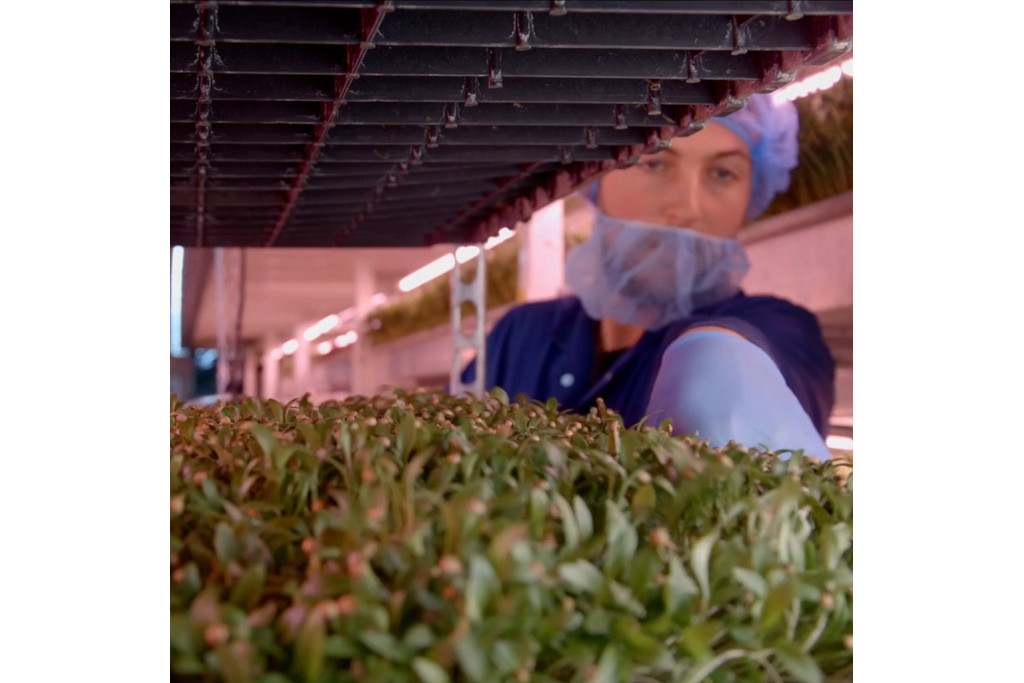 The brand has formed a partnership with UK fruit and veg supply giants, Reynolds, meaning we'll be seeing Growing Underground not only in the wider hospitality industry, but at our local supermarkets too. Some other recent investors in the brand and its owner, Zero Carbon Farms, include salad wholesaler G's Fresh and two-star Michelin chef Michel Roux Jr.
A New Look
To celebrate the occasion, Growing Underground has introduced a funky new design for its brand. The packaging for its products features a design inspired by the vertical design system of the farm and is made out of 100% recycled and recyclable materials – with the promise of future packaging being completely compostable in the near future.
'Growing Underground continues to grow in every sense,' commented Richard Ballard, co-founder and Farmer-in-Chief of Growing Underground. 'We're looking forward to translating our carefully crafted model and sustainability credentials into an industrial-scale distribution network, accelerating the world's transition to carbon negative farming and continuing to transform the future of sustainable food production in the UK.'
HOW
Look out for Growing Underground's produce in M&S, Tesco, Wholefoods, Farmdrop, Pret A Manger, and The Ivy – available now. growing-underground.com
Best Sustainable Food Delivery Services
Featured image: Growing Underground