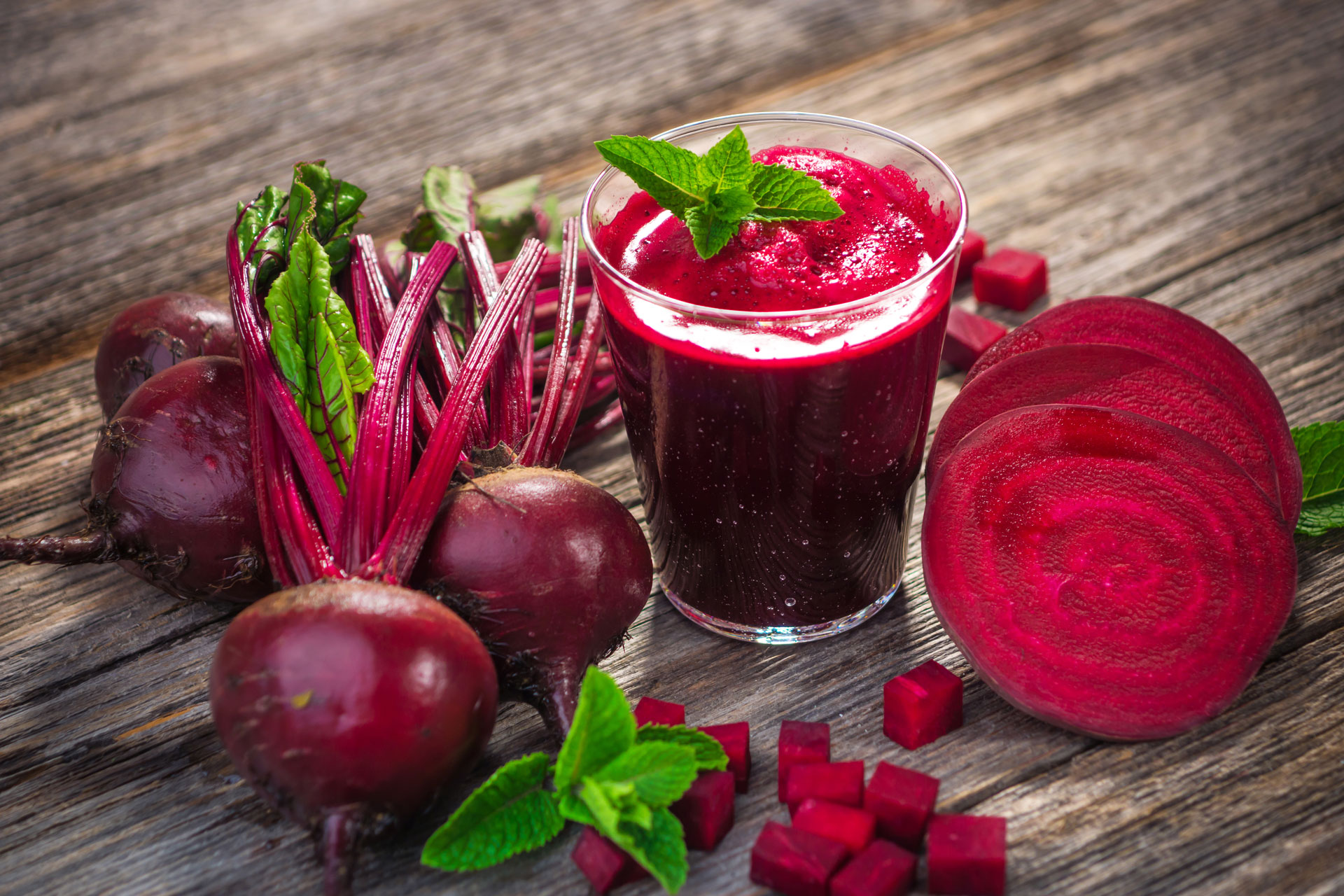 Ingredient of the Week: Beetroot
---
It's beetroot season – here's how to use it
Each week plant-based cook Bettina Campolucci Bordi, founder of Bettina's Kitchen, gives us the lowdown on a particular seasonal fruit, vegetable or ingredient, offering cooking tips and a recipe. This week it's beetroot.
Ingredient of the Week: Beetroot
Hello spring! How nice is it to have some sunshine on our faces? I feel like the whole vibe changes once the sun comes out. Lighter clothes, alfresco dining and much better moods. This is also one of my favourite times of the year as it is the start of the growing season and there are many good things to come produce-wise. For this week's ingredient we are going to dive into the world of beetroots – an ingredient that can cause a real divide.
Beetroot is in season from May to October in the UK. The beetroot evolved from wild seabeet which is a native of coastlines from India to Britain. The familiar rounded root variety was developed around the sixteenth century and gained widespread popularity in Europe a couple of hundred years later. Fresh beetroot has much to commend in terms of flavour (sweet, slightly earthy), texture (smooth, crisp and velvety) and colour (dark red/purple and even yellow or an appealingly lurid pink when combined with cream or yoghurt).
The leaves can be eaten if they're fresh and treated like chard. Store the roots unwashed in the fridge or on a cool veg rack where they should last a few weeks. Start off by cutting off the leaves and store in an unsealed plastic bag in the fridge. The leaves should be used within a day or two but the root will keep for a couple of weeks. You can stir fry the leaves with a bit of olive oil and garlic (yum).
Beets will retain their flavour, colour and goodness much better if cooked unpeeled, especially when boiled. Give them a good scrub and boil or roast whole until tender, and slip away the skins to eat. If they are big and time is short they can be peeled and roasted in wedges or sliced thinly and made into a dauphinoise style gratin. Peel and wash well if grating or thinly slicing to eat raw. You can also boil them and keep in the fridge for salads, yogurts, dressings or even brownies. Wear gloves if you want to avoid stained hands.
I love using beets in cooking – the sweet, earthy, bright purple root adds a resplendent splash of colour to roasted root veg, gratins, soups, slaws and salads. Freshly picked beetroot is a world away from the vinegary pickled beetroots found in jars or the overcooked varieties from supermarket shelves. Give it a try, you may be surprised!
This is a recipe for a delicious condiment with a difference. The beautiful pink colour of the beetroot and the creamy, tangy flavours really do add a burst of colour and taste to any meal.
Recipe: Whole Roasted Beetroot Mayonnaise Sandwich Filler
Ingredients:
300g fresh beetroot, peeled
50g plant mayonnaise
1 tbsp horseradish
Juice of ¼ lemon
Salt & pepper to taste
Method:
Preheat the oven to 200ºC.
Place the beetroot on a baking tray lined with baking paper, and put into the oven for 30-40 minutes until it is soft and a knife slides in easily.
Remove from the oven and allow to cool, then grate the beetroot into a bowl along with the mayonnaise, horseradish, lemon and salt & pepper.
Mix together well and transfer into a glass jar. Keep this in your fridge to use as a delicious condiment with almost anything!
Main image: Getty Images
MORE INGREDIENT OF THE WEEK: