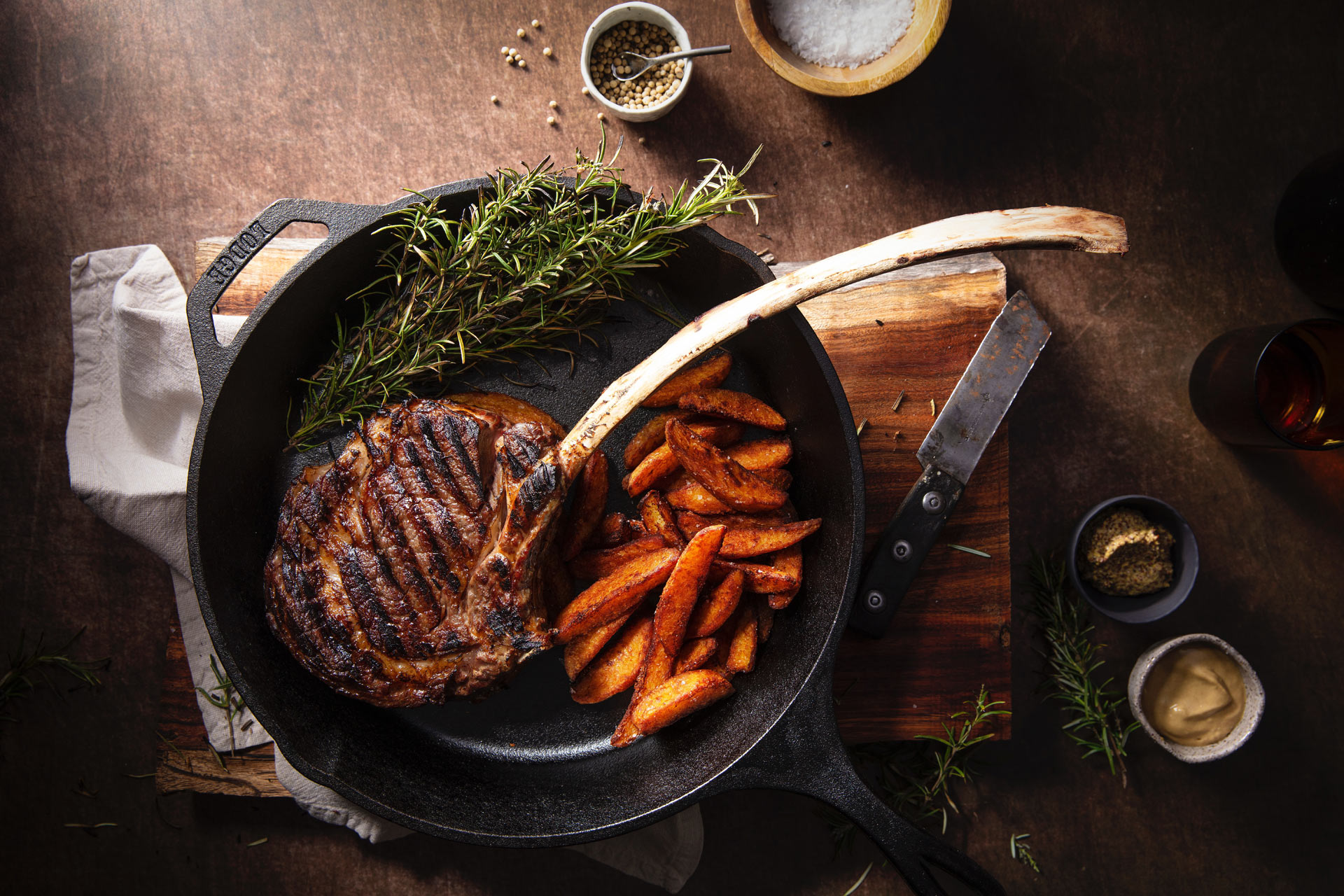 Is £900 For A Steak Ever Justified?
Aragawa in Mayfair is serving the country's priciest steak
Along with caviar, lobster and truffle, steak has long been one of the world's most premium foods, and many diners are willing to pay over the odds for it. But even the most frivolous of spenders might struggle to make peace with the price of a sirloin at new Mayfair restaurant Aragawa, which will set you back an eye-watering £900.
Is £900 For A Steak Ever Justified?
The first overseas branch from the Tokyo-based steak specialist arrived on Mayfair's Clarges Street this week, and has hit the headlines for serving Britain's most expensive steak. Diners have five cuts to choose from, which range from £500 to £900 for a 14 ounce serving.
Aragawa isn't alone in its pricey beef. Salt Bae's Nusr-Et was the talk of town last year for its famous £1,450 gold-covered tomahawk steak – which has now been removed from the London menu (the non-gold version still comes in at £630). At Wolfgang Puck's CUT at 45 Park Lane, there's a sharing tomahawk for £340, although this is for 35 ounces, which would certainly be enough for two. So what's behind these high prices, and are they worth it?
Why Is Steak So Expensive?
Steak generally comes with a heftier price tag than other meats because of the breeding and rearing process for cows, which requires more time and resources. Beef often requires specific transportation and storage conditions, and quality steaks tend to undergo a lengthy aging process – plus skilled butchery skills are needed to prepare the cuts properly. Certain cuts are then sold for a higher price because of their tenderness and flavour, such as sirloin, ribeye and filet.
However, things get even more expensive when specific types of beef are used, such as wagyu, known for its rich, buttery taste. This is the case at Aragawa: the restaurant serves a rare strain of wagyu called Tajima, also known as Japanese Bleek. This beef can only be certified if it meets a strict list of criteria, including texture, firmness, marbling standards and the age of the cow – which must be at least 28 months, though Aragawa's is far more than this.
The beef is aged for three weeks while being shipped from Japan, before being cooked in a specialist kiln, then rested and seasoned simply with salt and pepper. Brought in to spearhead the process was 'steak master' Kazuo Imayosh, who spent years perfecting the craft of the perfect steak for Aragawa Tokyo. 
All this clearly takes a lot of care, skill and money, but is the price justified? Founder Kotaro Ogawa thinks so (naturally). 'We are not overpricing our product gratuitously for the London market – in fact, we aren't overcharging at all,' he said. 'It's the same principle as rare whisky, Burgundy wines, truffles or caviar.' He also told The Times that he chose to open the restaurant in London – rather than New York or Paris – because of the high number of wealthy people living there. 'Rich people are rich people,' he says. 'They are not affected by the economy.'
He's right, in a way: despite the cost-of-living crisis, there will always be a market for ultra-luxurious and exclusive foods. Caviar sales, for instance, are currently on the up, the rare whisky market is thriving, and there's no doubt wealthy diners will flock to Aragawa to try the £900 dish, which will of course be delicious. And for steak enthusiasts, it could be the treat of a lifetime.
But in our view, there are plenty of better ways to spend your hard earned pennies – you could book a week-long holiday for that price. And London is home to many great steakhouses which don't require taking out a small mortgage.