What better way to tackle the heatwave than with an ice cream in hand? And if only the best is good enough, what better ice cream to devour than one wrapped in edible 23-carat gold? 
Japan's most Instagrammable ice cream is coming to London this weekend. Here's your chance to grab one for free at Just Eat's Food Festival.
Get a Scoop: Gold Leaf Ice Cream is Arriving in London this Weekend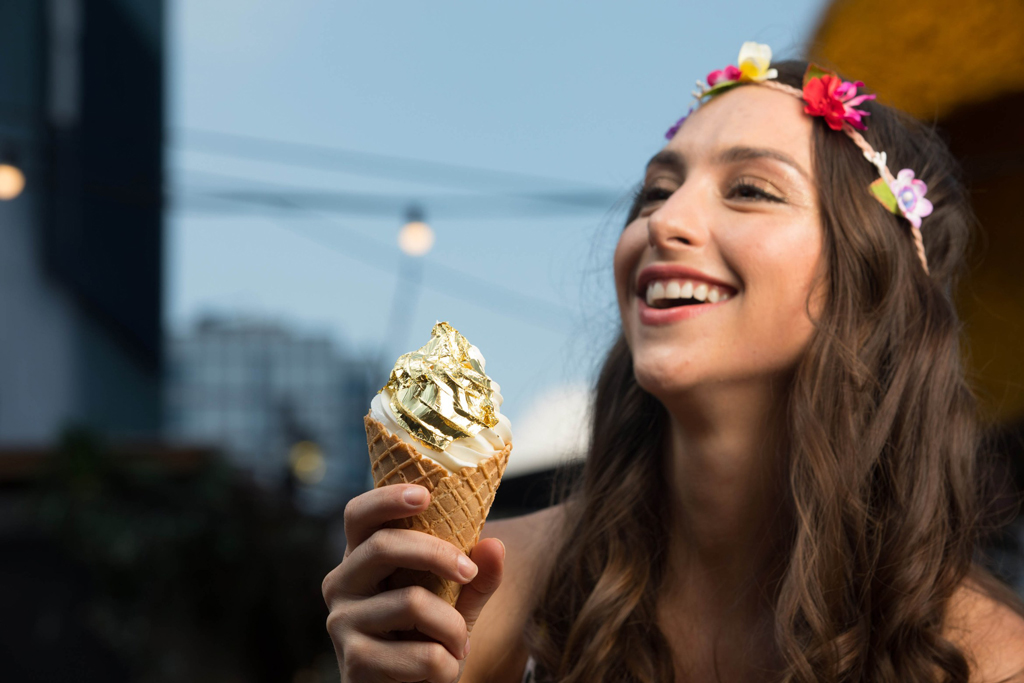 Taking over The Last Days of Shoreditch, Just Eat's annual Food Festival will serve wacky foods from sunrise to sunset to fill the stomachs of hungry Londoners. From 90º Melt's vegan corn dogs to Joe & 'Za's spiced pumpkin pizza, a day filled with unforgettable food is guaranteed.
The gold ice cream trend began in Japan and since has become a worldwide sensation with places charging up to £6 for one cone. Foodies can grab a taste for free during the last two days of the event during 'Golden Hour' from 2-3pm. Choose from Matcha Green Tea or Coconut flavour to jazz up your Instagram feed (and your taste buds). With just 200 cones available, it's definitely an event for the calendar.
The Best Places to Go in London for Ice Cream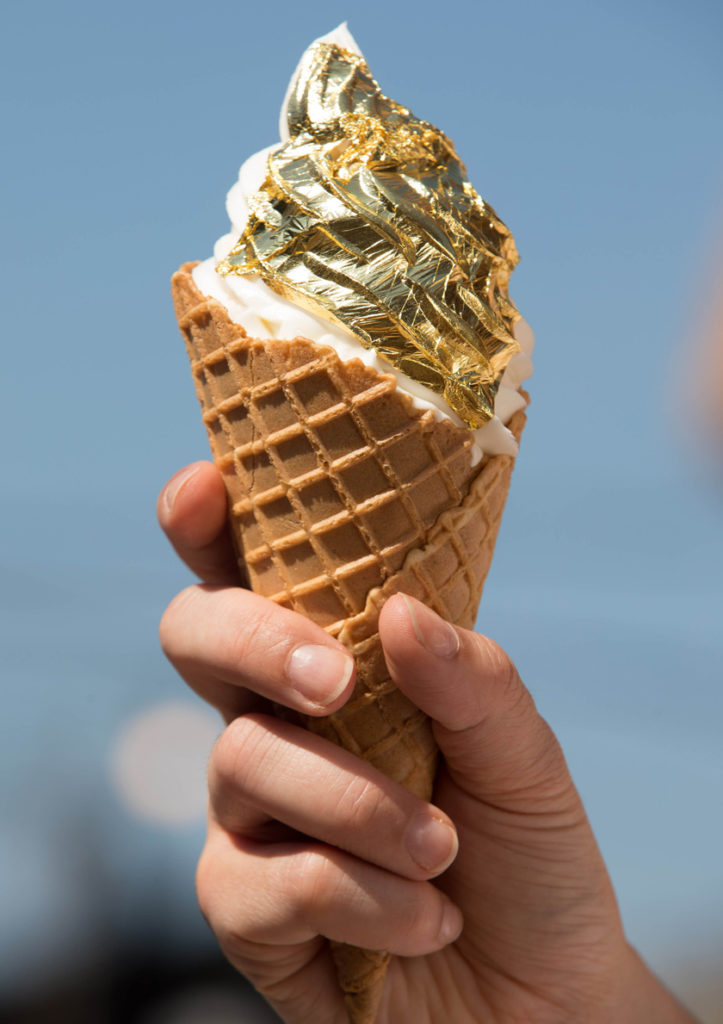 Don't fancy a scoop of the gold stuff? Enjoy a chocolate rainbow waffle from Love a Slice or a peanut butter & jelly ice cream from Flavours Gelato. For those craving something savoury, grab an onion barge burger from IndiGo, some chicken and waffles from BIRD or even a chicken katsu burger from Yuhoki.
In its third year running, Just Eat Food Festival has attracted the likes of Pixie Lott, Ella Eyre and Nicole Scherzinger in the past, so who knows which foodies will be attending this year.
I scream, you scream, we all scream for gold leaf ice cream!
The Best Food & Drink Pop-Ups in London
Just Eat Food Festival takes over from the 20th- 22nd July 
200 Gold Leaf ice creams will be distributed between 2-3pm on 21st & 22nd July
Last Days of Shoreditch, 288 Old Street, London EC1V 9LA
---