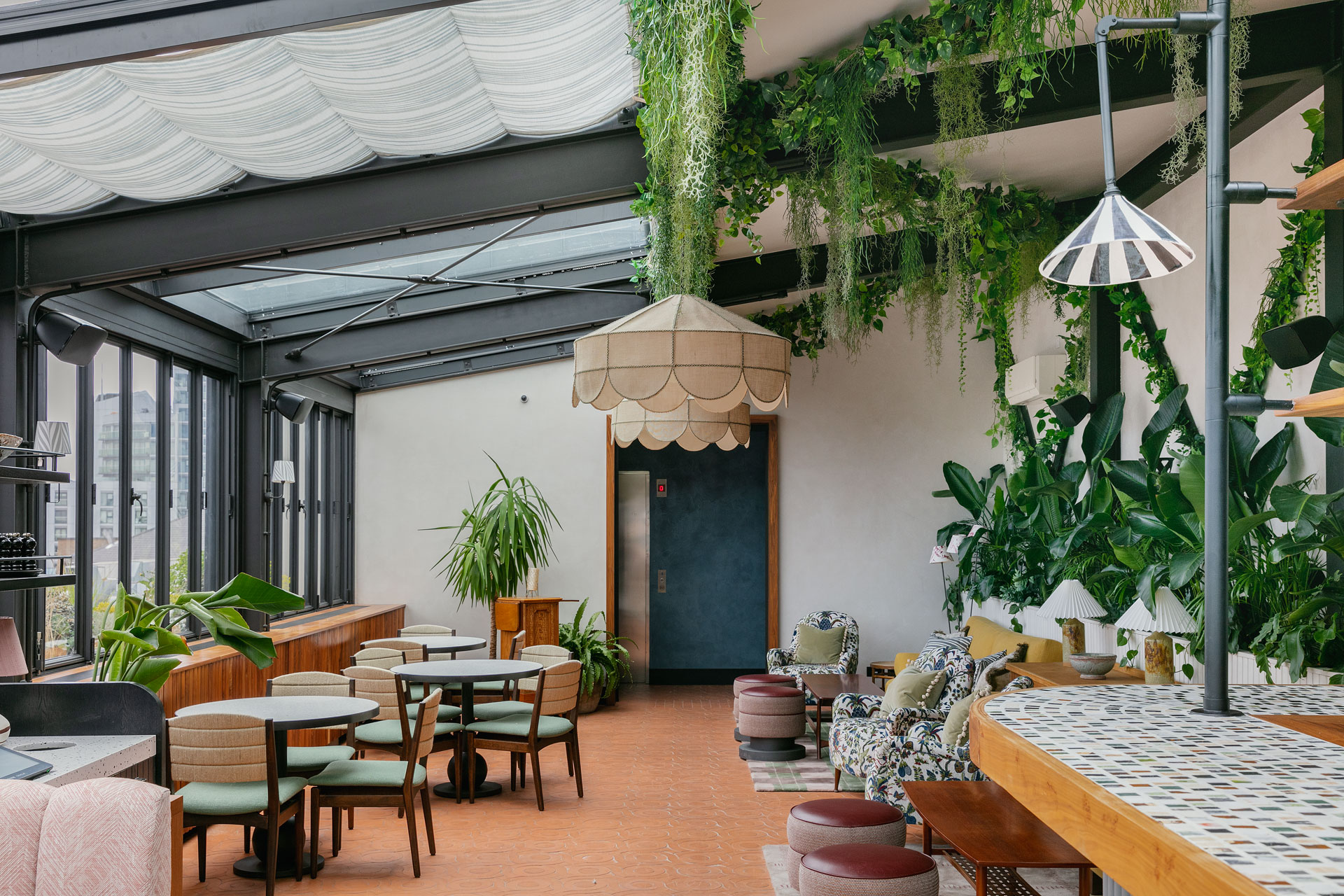 Restaurant of the Week: Maya
---
Head East for Baja-Mexican food and rooftop views
Our restaurant of the week is LA import Maya, just launched at The Hoxton hotel in Shoreditch
There's no shortage of rooftop restaurants in London – but that doesn't make a newcomer any less exciting. We're talking about the London outpost of Soho House's West Hollywood Mexican eatery Maya, which has just popped up on the seventh floor of The Hoxton hotel in East London. Accessed through a covert entrance on Willow Street and offering sky-high views of the city, it's no surprise that Maya is one of this year's buzziest openings – and luckily, it lives up to expectation.
Maya began its life as a pop-up back in January 2019, going on to hold residencies at Soho Houses all over the world before setting up a permanent location in the West Hollywood branch. It's the brainchild of chef Giacomo Pettinari, who spent over a decade honing his craft in restaurants across LA, learning from Mexican line cooks and eating from food trucks. The result? An authentic and original restaurant group centred around coastal Baja-Mexican food, which is making waves across the world.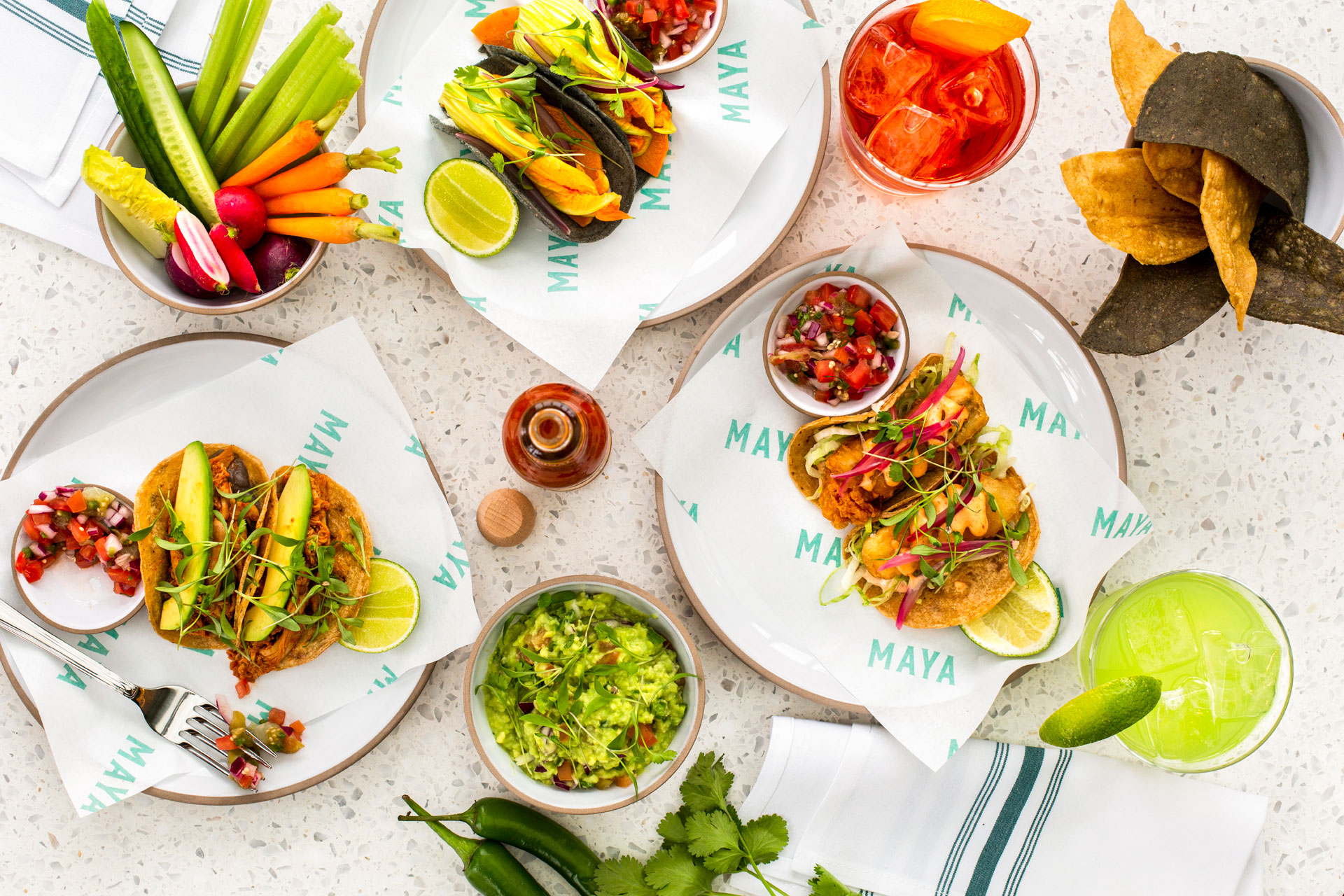 Like its LA sibling, The Hoxton's Maya is endlessly chic. On a sunny evening, the outdoor terrace is clearly the place to be, complete with bohemian décor, greenery and comfy banquettes. Yet inside is equally attractive, encased by a glass structure with a terrazzo bar and dining booths.
Wherever you choose, begin your meal with some guacamole – made fresh tableside from a roaming cart – alongside a tequila-based cocktail. Fruity drinkers will love the Paloma, mixed with pink grapefruit soda and lime. After something a bit stronger? Go for the Naked & Famous, a bold blend of mezcal, chartreuse and Aperol, or brave the Mayan Negroni.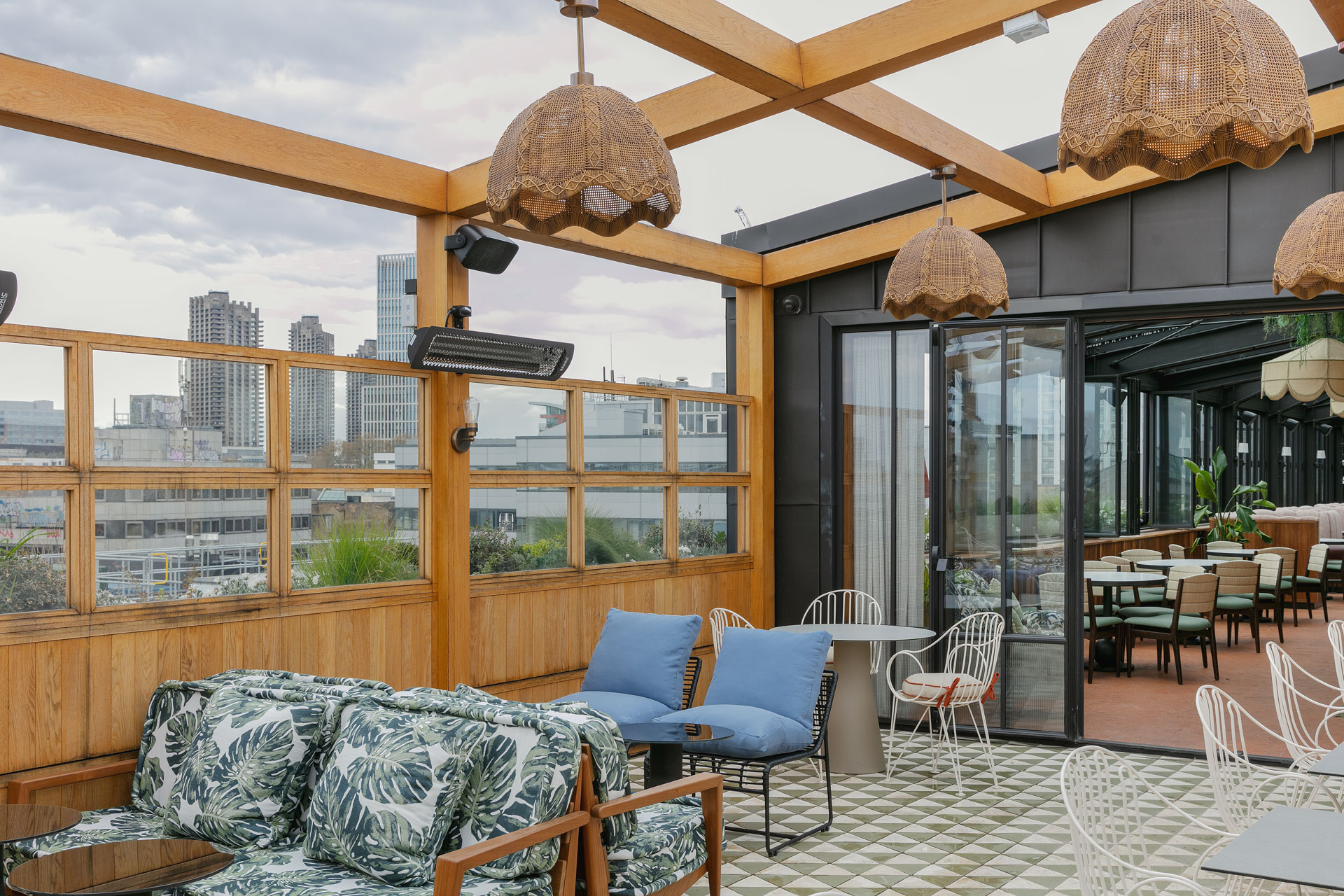 In terms of the main event, dishes are designed to be shared. Keep it classic with tacos and enchiladas – the Chicken Tinga is particularly good – or mix it up with bigger plates like seabass with red chilli adobo and rib eye asado with grilled camotes (sweet potatoes). There's plenty for veggies too, such as mushroom quesadillas, squash tacos and street corn. And – unlike many Mexican restaurants – the dishes at Maya are fairly light, meaning you should have space for some churros.
The cherry on the cake? Fun, friendly and attentive waiters ready to help with any menu queries and advise on the best drink for your taste. On a recent evening Maya was the perfect level of busy, with an in-the-know crowd and a relaxed but lively atmosphere. No doubt tables are booking up fast for the summer season though, so strike while the iron is hot.
HOW TO BOOK:
MORE RESTAURANT OF THE WEEK: