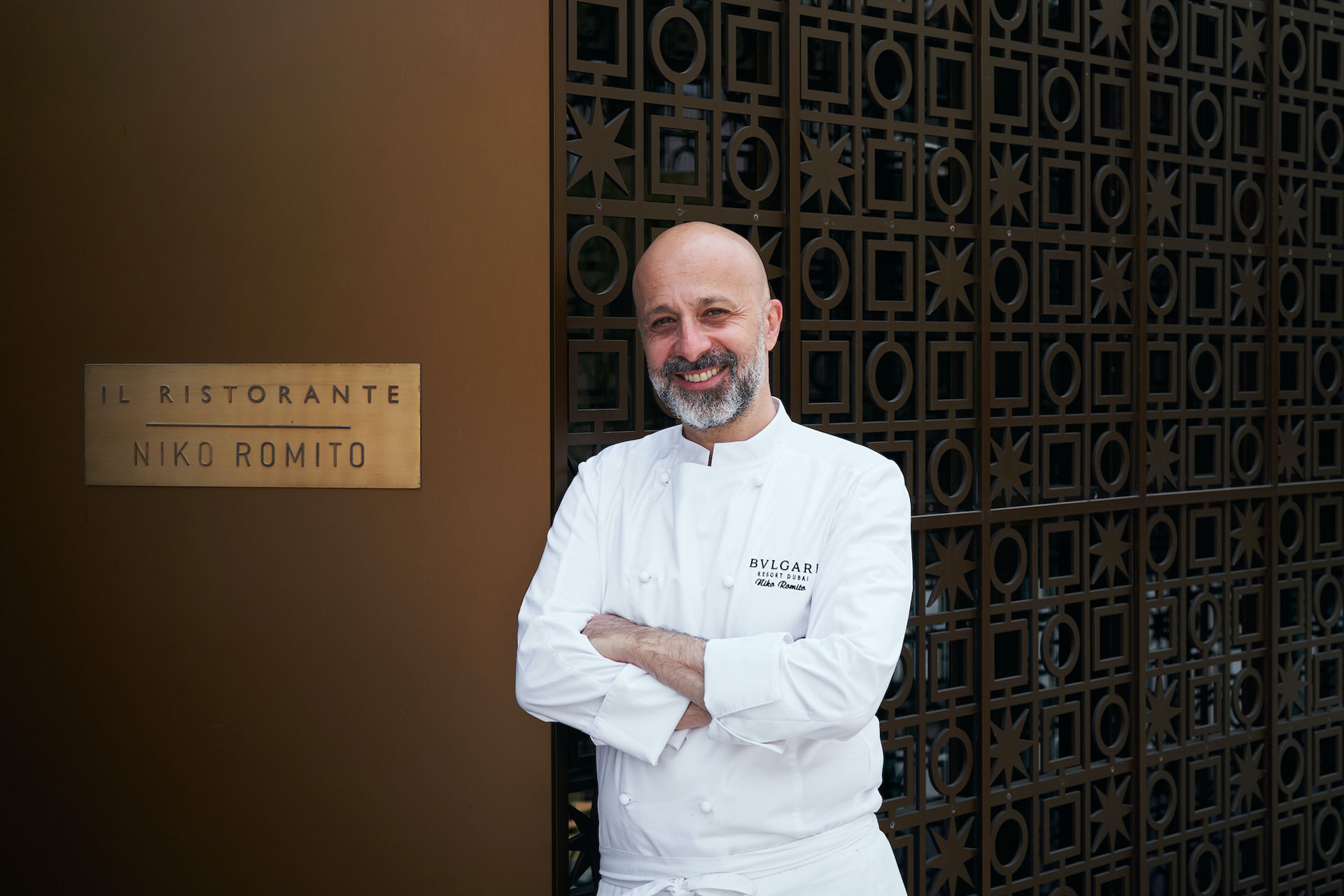 Meet Michelin Star Chef: Niko Romito
---
The master of Italian contemporary cuisine
It's hard to believe that Abruzzo-born Niko Romito is a self-taught chef, but then, he does have cookery in his DNA, following his father into the industry. Since, he's become known for combining haute cuisine, forward-thinking concepts and complexity, to offer his take on modern Italian dishes, while remaining respectful of his heritage and the ingredients. And as such, you can find his restaurants within the Bulgari Hotels worldwide, with diners enjoying Italian fare with Niko's elegance of taste and, of course, his has seen him gain Michelin stars across his outposts. Most recently, Il Ristorante Niko Romito at the Bulgari Hotel Dubai was awarded two stars this summer, at the UAE's debut Michelin Guide presentation, having only opened in 2017. Now that's no mean feat. Romito tells us more about his journey into the industry, his cuisine style, and the Michelin stars.
Meet Michelin Star Chef: Niko Romito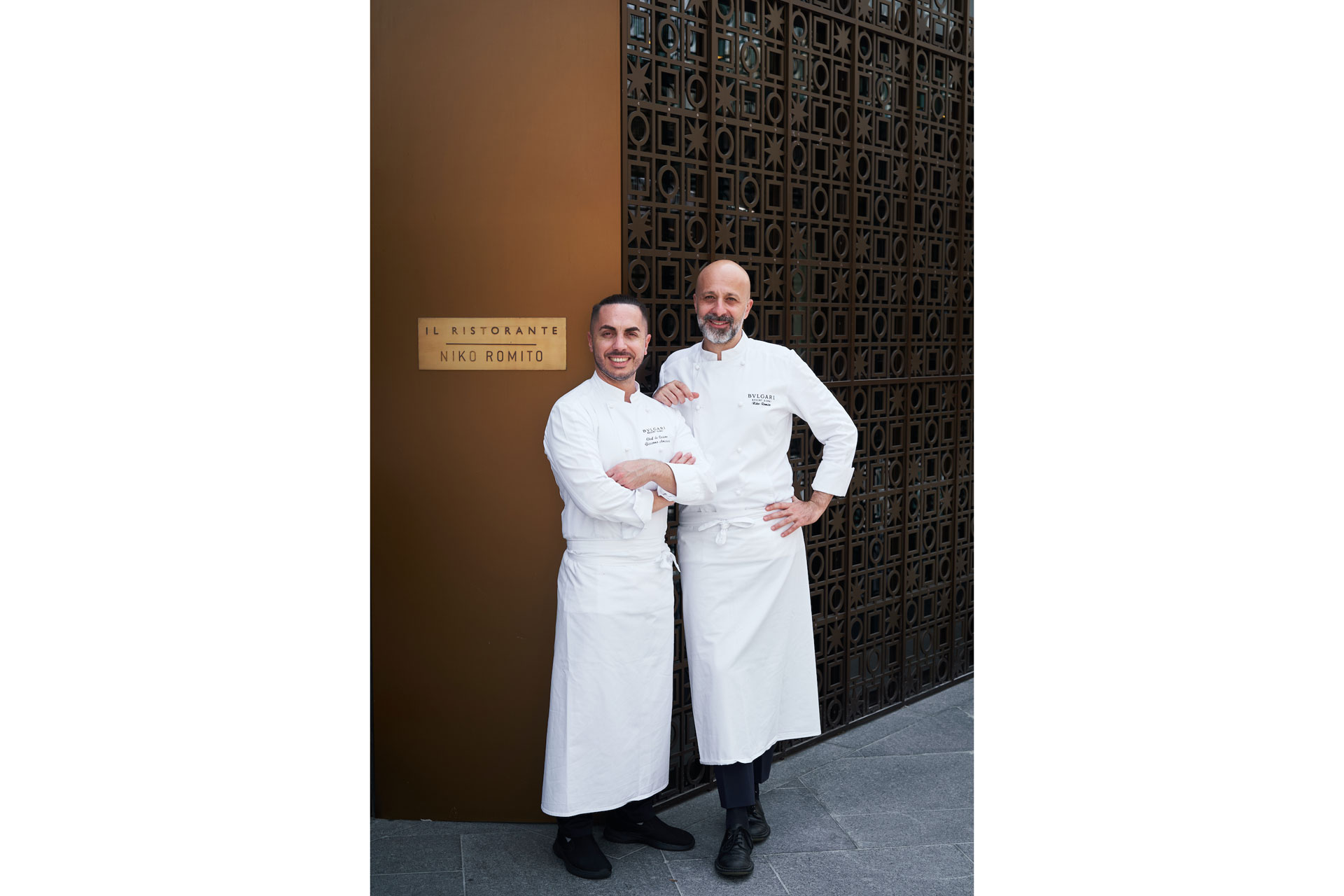 Tell us about your heritage and history and relationship with food?
My father used to have a pastry shop: he opened it in 1970 and in 2000 he turned it into a trattoria with traditional dishes. As a child, I loved to spend my time there, smelling the perfume of freshly baked products and eating the Bomba, a krapfen like pastry, one of the signature recipes of my father. This is where my passion for bread and baking come from. After a lot of research, ten years ago, I transformed the Bomba into a new lighter version that we serve with a variety of gourmet fillings – both sweet and savoury. My grandparents were great cooks as well and they transmitted to me the passion for homemade pasta, roasted chicken and local simple products… But before starting to run restaurant Reale with my sister Cristiana, in 2000, when my father passed away, I wasn't even able to cook an egg! 
During my entire career, the heritage of Abruzzo gastronomic culture has been a very important source of inspiration. At the beginning, my dishes came from traditional ones, that I used to rethink to better enhance the single ingredients. Today, I've moved from the local recipes to a more conceptual cuisine, but my region remains as a source of inspiration in a wider – and probably deeper – sense as I still use the best local produce, but I also feel that only here, surrounded by these beautiful mountains, I can focus on my work and carry out our innovative research. Even today, I often find a good traditional trattoria more inspirational than a creative contemporary fine dining experience. 
What is it that you enjoy most about your job and your industry?
I love to study, research and experiment new transformation techniques to discern the multiple possible expressions of the raw material. I love to explore new paths, try something that has never been tried before and create a dish that can make people think. That's why I also like to develop different formats, where I can adapt the results of my research in various ways. Everything starts from the same idea, but I use different 'languages' to communicate it. 
Today, the chefs have a very important role and I believe that we can give our contribution to design the future of our food system. To do so, we need to create a dialogue between chefs, scientific researchers, nutrition experts, agroindustry managers, new technology developers, and politicians. I love to promote these kinds of synergies. That's why I will open the Campus, a university and research hub in Abruzzo, where we will form the future actors of the catering industry. 
You've worked at and been involved with various Michelin starred restaurants, what was the most important thing you learned?
I'm a self-taught chef and I did just two short but fundamental internships in my life, in two very different Michelin starred restaurants: El Celler de Can Roca (two Michelin stars at the time, now three) and Da Caino, (two Michelin stars) in Montemerano (Tuscany). From Roca's brothers, I learned the importance of technology and transformation techniques, while Chef Valeria Piccini taught me the value of working with local products and producers and the real meaning of respecting the essence of raw materials. From Valeria and her husband, Maurizio Menichetti, the restaurant's sommelier, I also learned the importance of creating a familiar and respectful atmosphere among the restaurant's staff.   
How would you describe your culinary identity?
My cuisine is based on intense research and my dishes are essential, pure, apparently simple but hiding what I call a 'vertical complexity'. They always contain very few ingredients, often focusing on just one. I love to use a variety of techniques to transform common raw ingredients, like a carrot or an onion into something new, recognisable but with an unexpected depth. I've always been particularly interested and challenged by the work on vegetables and today I feel that it's with exactly with vegetable that I can better express my ideas.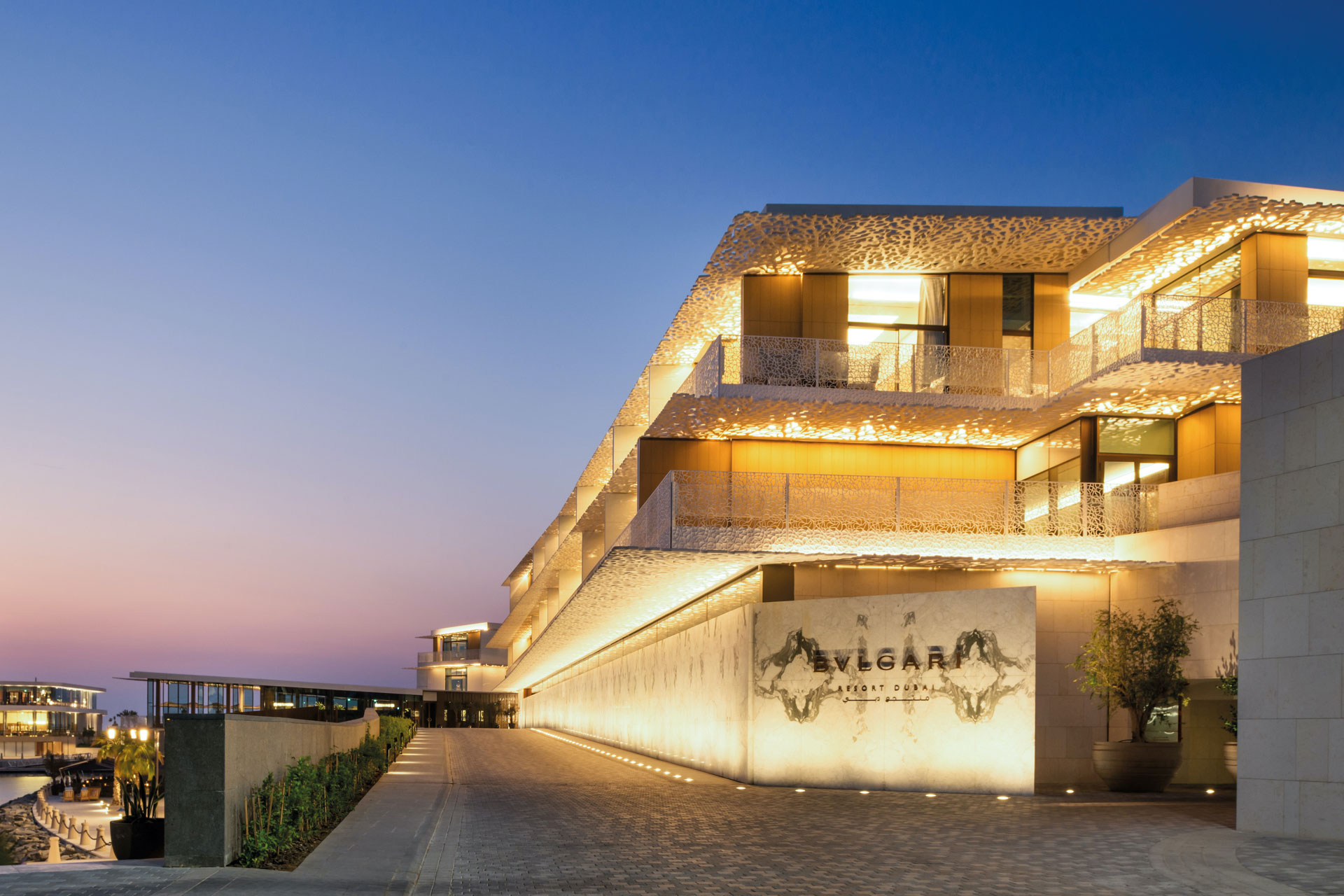 When and how did the partnership with Bulgari Hotels & Resorts come about?
The first Il Ristorante – Niko Romito opened in 2017 in the Bulgari Hotel in Bejing, and a few months later in Dubai.  In 2018 we opened in Milan and in Shanghai and last year in Paris. In 2023 Bulgari Hotel and Il Ristorante – Niko Romito will open in Tokyo and Rome. 
Bulgari asked me to develop a new concept that expresses the essential values of Italian gastronomic identity, bringing together tradition and innovation, elegance and simplicity. Before the opening, the chefs involved in the project came to my restaurant in Abruzzo: we selected the most representative Italian classics and we started working on them, applying the transformation techniques I use in my restaurant to enhance the raw materials and obtain the most pure and intense expression of taste. 
What type of menu did you want to create at Il Ristorante Niko Romito?
I wanted to define the new codes of a contemporary Italian cuisine. The idea is to express the Italian traditional essence, but in a very contemporary and refined way. I use complex transformation techniques to create apparently simple dishes, that are immediately recognisable but new at the same time. I want people to have an authentic Italian experience, but the taste is enhanced by the innovative techniques. Dishes are tastier and lighter, colourful, playful and elegant. Among the starters, we always have the Antipasto all'italiana, a selection of iconic bites from all the Italian regions, a taste of the variety of flavours that our country can offer, with bruschetta, vitello tonnato and seasonal specialties. We always have homemade pasta, a risotto… But also, the catch of the day to share and different fish and meat dishes with all the typical Italian flavours. The atmosphere of the restaurant follows the same guidelines: a natural, unforced, but very refined idea of luxury.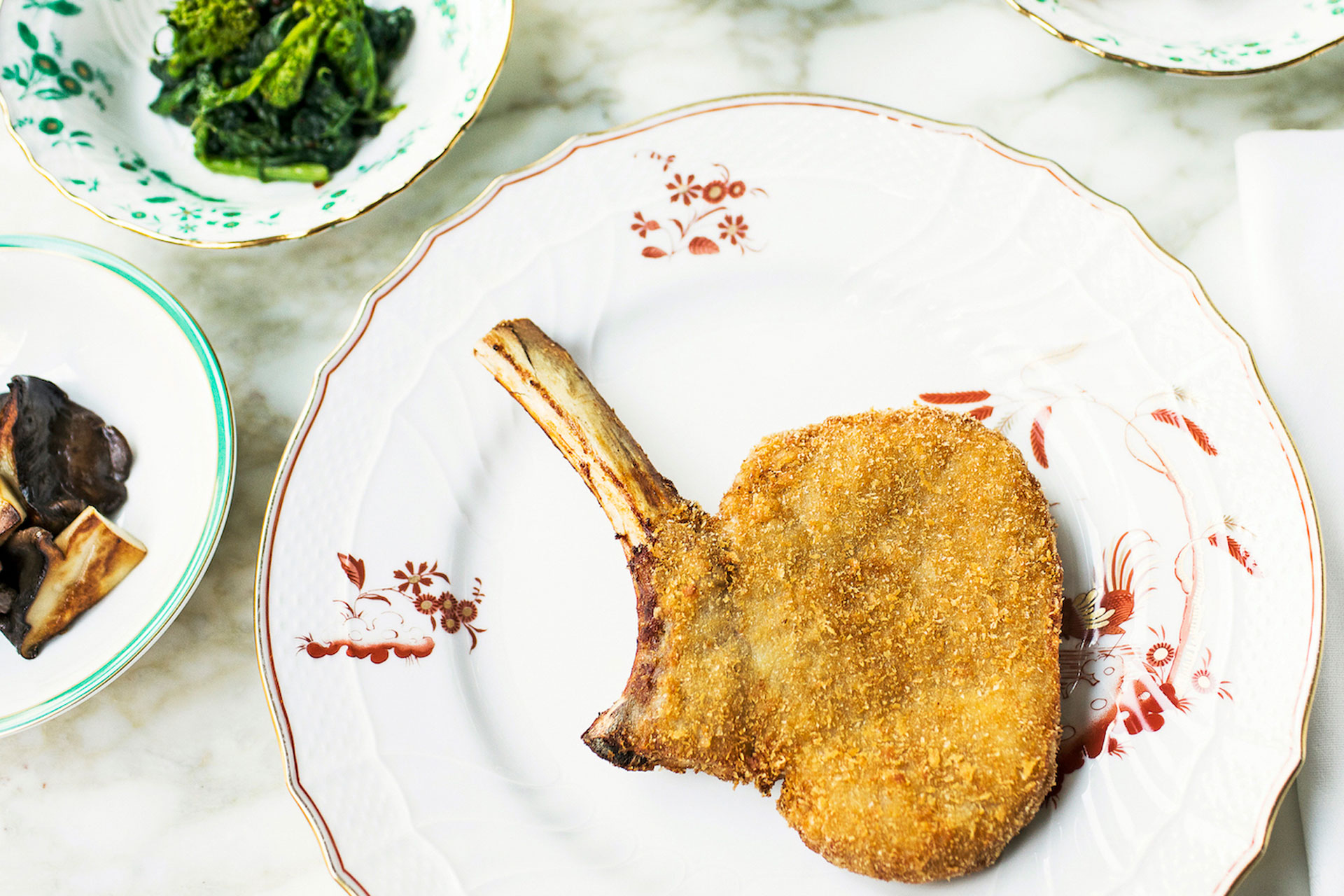 How do you translate or tailor the menu and the atmosphere to every resort?
The menu is the same in every resort, apart from a few small changes due to religion restrictions or to the impossibility of finding a certain product. We wanted people to have the same experience everywhere in the world. Every single dish is precisely codified, to make it reproductible in every resort. Depending on the country, one dish can be appreciated more than another, but we think that it's important to be able to offer the same choices and the same recipes, that really represent our vision. 
What is your proudest career moment to date?
It's hard to mention just one moment in 20 years of a career. For sure, the first Michelin star and the third one in my restaurant Reale have been two unique and special moments. But also, the two Michelin stars in Dubai this year meant a lot for me and for all my staff: I'm very proud of what we created with Bulgari and that we've been able to transmit it. But the Michelin stars are also a big responsibility, so we won't stop studying and working to always improve.