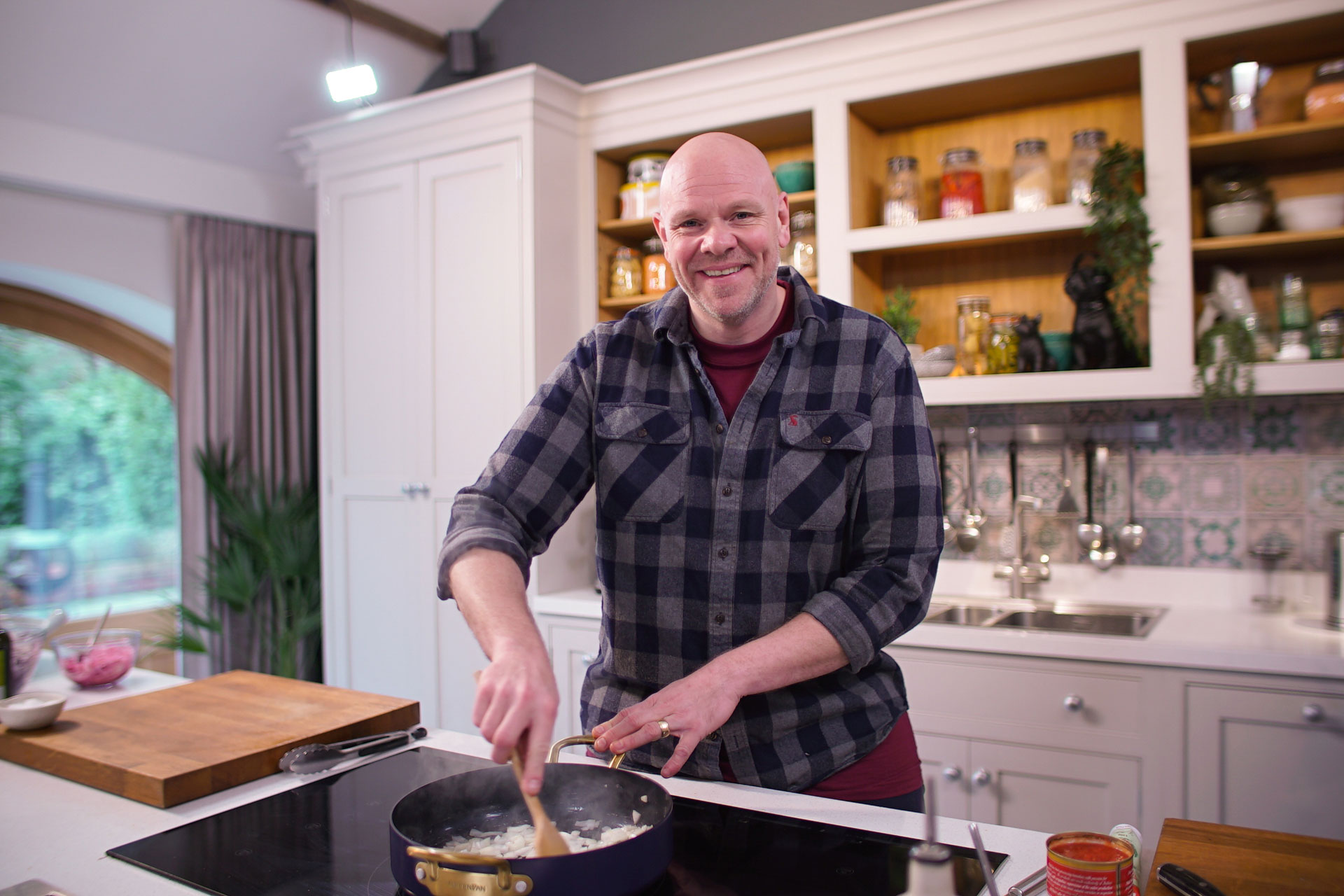 Tom Kerridge on the Cost of Living Crisis and the Future of Hospitality
---
'It is going to be difficult to manouvre through, but hospitality is very fluid, it can react'
He has a stream of top restaurants under his belt, including the only pub in the country with two Michelin stars – yet Tom Kerridge has always remained down-to-earth. As well as serving high-end cuisine, Kerridge uses his platform for good, famously launching a campaign with Marcus Rashford last year in a bid to fight child poverty, and cooking for his local community during the pandemic. 
Kerridge has many strings to his bow – but he believes they can all exist together. When he came under fire recently for the prices at one of his pubs, The Hand and Flowers (£87 for a steak, in case you were wondering), Kerridge defended his decision, stressing that high-quality meat is expensive.
When sitting down with the famed chef on Zoom, it's clear he's deeply passionate about the food industry and excited about its future – but also increasingly aware of the cost of living crisis, and how it will affect restaurants as well as individuals. As usual, life is all-go for Kerridge: he's got a new TV show coming out, Tom Kerridge's Sunday Lunch, plus a new cookbook on the way. He 'likes the chaos', though, and always makes sure to set aside some family time with his wife and little boy. 
Q&A with Tom Kerridge
It's been a tricky few years for the hospitality industry. Are you worried about the future?
There's an appetite for people to eat out now, which is quite exciting. Restaurants are busy, right now it's really good, but we really are facing a cost of living crisis – it's just round the corner with the clocks going backwards and people's heating going on. We know in the industry our food costs are spiralling up and our utility bills are going incredibly high, so the industry is under pressure, but the consumer will be as well. 
People who are incredibly economically challenged right now will be having to make some really serious decisions about food and fuel. And even those people that are in a more comfortable position will still be making some more price-led decisions about where they're spending their disposable income. When the people with the disposable income are then making the decisions to not go out, that's when it starts affecting bigger business. It is going to be difficult to manouvre through, but hospitality is very fluid, it can react. It's going to be a case of understanding what the problems are and working through them, but we also need the consumer to understand the problems. We all want those coffee shops, restaurants and pubs to be there, so we need to support them when we can. I think it's going to be a difficult couple of years.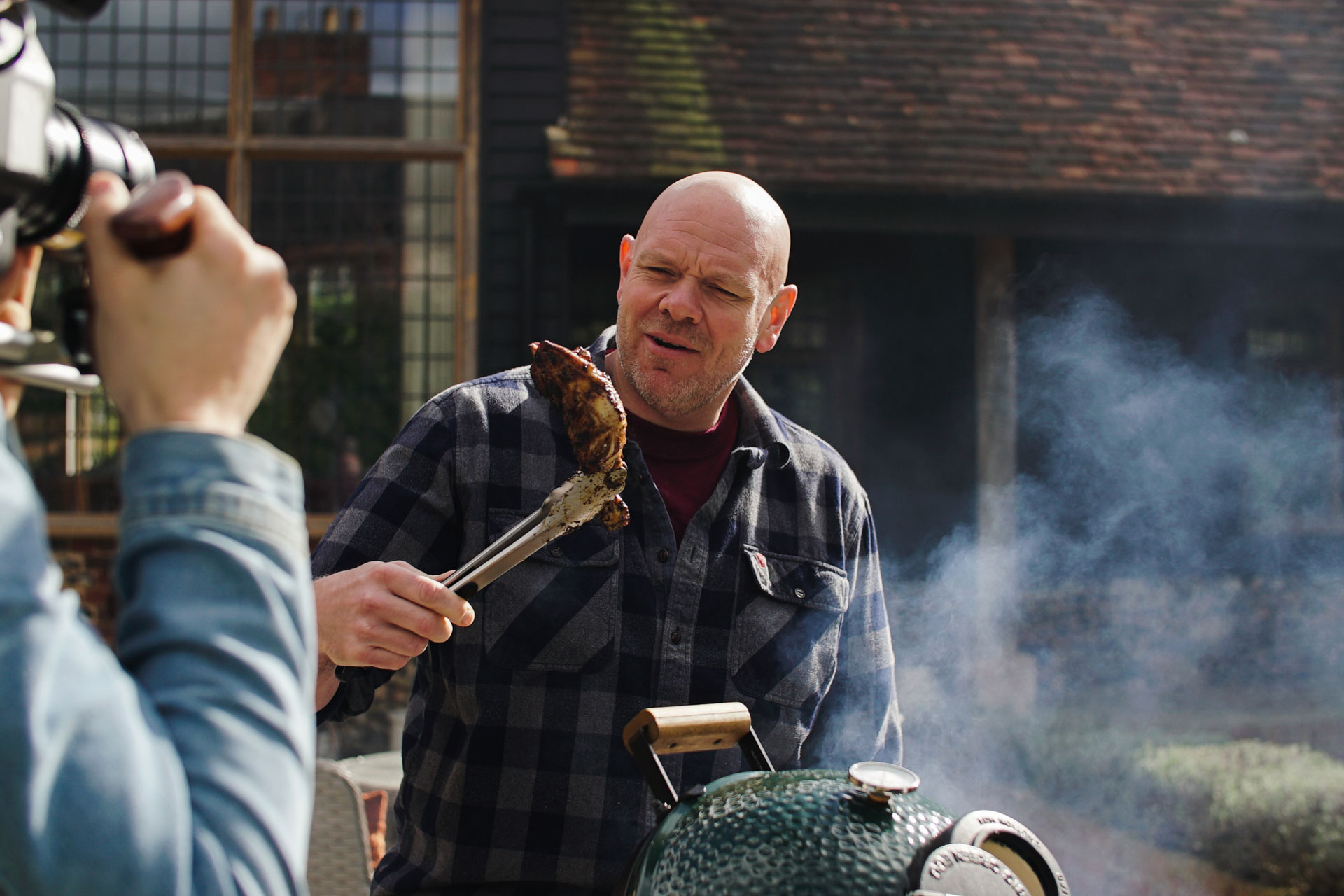 What are the main things you've seen changing in the industry since you first started out?
It's really exciting in terms of eclectic world cuisine. The internet has been a massive thing. When I first started cooking Instagram didn't exist, and now chefs are looking at chefs all over the world via Instagram. The world of food is constantly changing and evolving, you never stop learning. The industry is wonderfully vibrant, and it's a great industry to be in. Working conditions and pay are getting better across the board.
How does sustainability influence your restaurants?
We're constantly looking at efficiencies in terms of waste, in terms of timing, everything that helps everybody. Above all, if you get all those things right it helps business. I think across the board everybody is looking, from the supply chain all the way through to us, suppliers are very conscious of where things come from. All of that has a big impact on the mindset and the thinking and the reusable understanding of how we can change things. I'm 49 years old, and when I listen to young 18, 19, 20 year olds in the industry, they have a completely different mindset to how places should be run or operated. I'm a bit of a dinosaur, you're constantly listening to the younger generation. All these things are really important to grow and learn and adapt and evolve, but all these things don't happen overnight. 
Your new show is all about Sunday lunch. Was that a big tradition in your family growing up?
Sunday lunches growing up for me were a little different. We were a single-parent family, so my mum would cook. I'd normally be playing rugby then I'd come back, normally bringing some waifs and strays with me. It wasn't a joint of meat normally, it was things like one of those turkey rolls. Sundays were amazing, we all talk about our mum's Sunday roast as being the best don't we?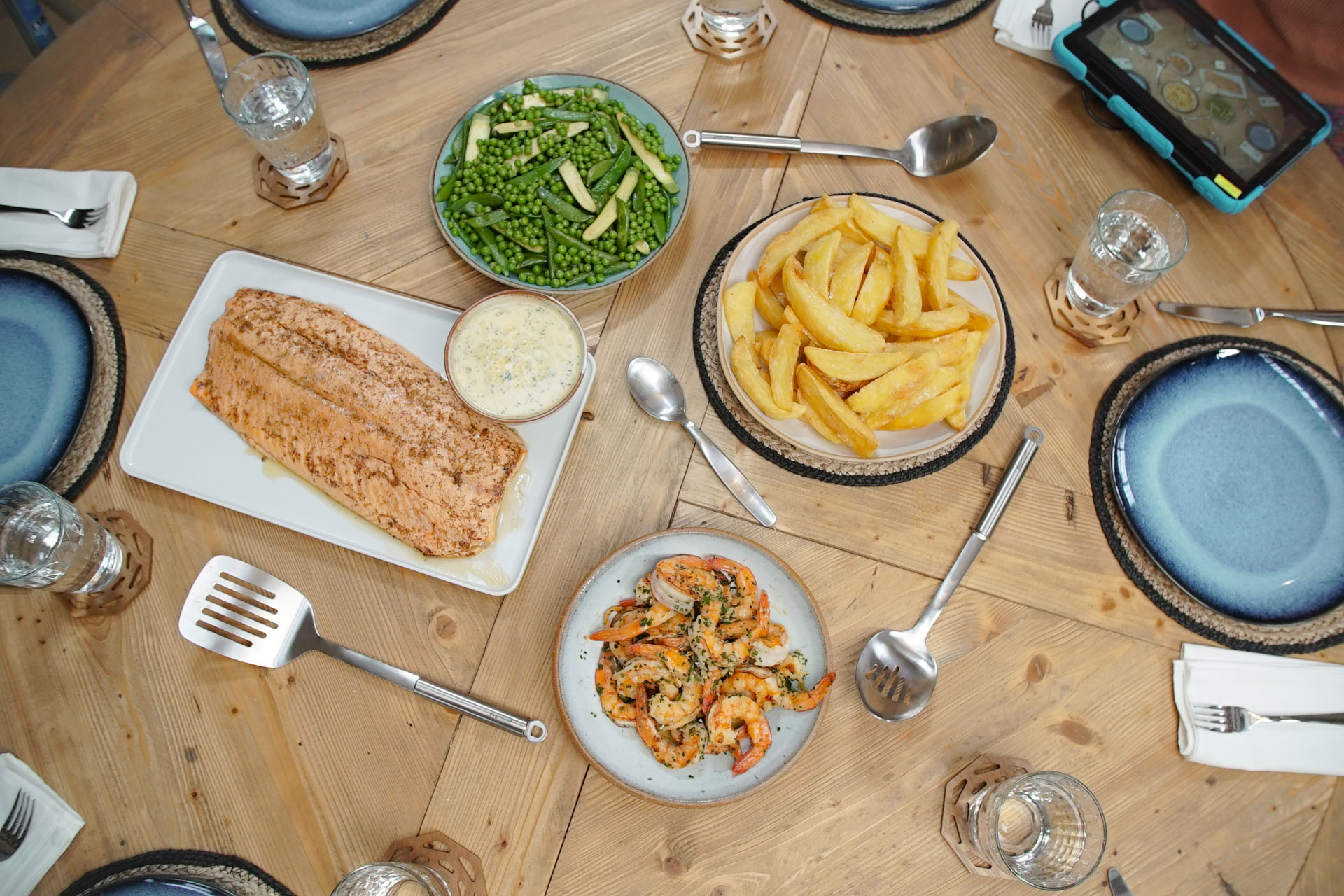 What are your favourite Sunday traditions?
To be honest, it goes full circle – my little man loves doing rugby on a Sunday morning. I love the idea of getting things slow cooked in the oven, whether it's shoulder of lamb or briskets of beef or short ribs or pork belly, those sorts of things you can put in the oven then go to the rugby club. He can run around and play with his mates, then you go back home to that lovely smell of home cooked food. Then we'll have lunch, walk the dogs and have a relaxed Sunday vibe. 
Do you prefer a traditional roast or mixing things up?
I like mixing it up a bit. I do love a traditional roast, they're brilliant to do and they're something everybody really likes. But I also like playing around with world cuisine and bits and bobs and flavours – particularly things that take that longer to cook. This also gives you a chance to make puddings and desserts. 
Any top tips for creating a great Sunday lunch?
Like all of cooking, so much of it comes down to planning and getting yourself a shopping list – working out what you're going to do. A bit of planning makes your life so much easier on a Sunday.
What about cooking on the barbecue?
Barbecuing is one of those things that take practice. Get out there, enjoy the most of it, cook everything on it, learn the coals, learn the technique. The good thing about the barbecue is that it embraces world cuisine, it can save you lots of time. You can always throw sausages and burgers on there as well as doing something eclectic and more fun, like fishcakes.
Any tips for combatting stress in the kitchen?
Don't worry about trying to plate it all up for everybody: put it all out in the middle of the table and get people to help themselves. Do slower cooked, bigger roasts, rather than worrying about eight individual portions. Traybakes are a really good thing to do where you cook it all at once. Also, read the recipe before you do it, not whilst you're doing it, maybe even the day before.
Any particular chefs you're inspired by?
We're so lucky that we have such a diverse and eclectic mix of chefs up and down the country that are doing brilliant cooking. There's Simon Rogan and Clare Smyth, but on top of that you have people like Paul Ainsworth down in Padstow, who has a Michelin-starred restaurant but he's also got a brilliant pub. There are some amazing places, local pubs now have great food, great restaurants, great produce, they're much more focused on produce-led food. 
Tips for being eco-friendly when cooking at home?
Again, so much of it comes down to planning. Work out what you might do with leftovers. Roast a whole chicken and then shred the carcass. Can you double the amount and batch freeze? A lot of it comes down to your own sense of responsibility. All these things, they're little bits that make a bigger impact. 
What's your all time favourite meal to cook?
If it's a quick one to get my little man involved, we do an omelette together. I also love a slow cooked shoulder of lamb.
Three favourite ingredients you're cooking with right now?
I love the Chinese crispy chilies, they're an absolutely delicious condiment which I use on everything. Then green pickled chillies as well, I'm a big fan of those, put into stews or bolognese. Then any sort of fish. I'm a big fan of supporting online fish companies that work directly at ports. Fishing is a really hard job.
How do you lead a balanced life?
I don't. My life is chaotic and all over the place. It starts really early in the morning and I hardly ever go to bed on the same day I wake up. But I love it. I like the chaos. The one bit I try to get any form of balance in is, I try to get to the gym five or six times a week. 
Tell us about your new cookbook…
It's a reflection of the world we're in right now, but it's also about the realities of life. This is an opportunity to do something that is reflective of the day we're in, when you've finished work and you get home. The realities of life are, we're not making starters, main courses and puddings on a Tuesday night. It's reflecting on those sorts of recipes and unashamedly using supermarket products like puff pastry and breadcrumbs, instead of it being this aspirational, Grand Designs sort of cookbook. 
Tom Kerridge's Sunday Lunch airs on Food Network and discovery+ from 9pm on Monday 29 August. Real Life Recipes by Tom Kerridge is out on 1 September (Bloomsbury, £26).
READ MORE:
Q&A with Heston Blumenthal / Sam Buckley on the Changing Food Industry