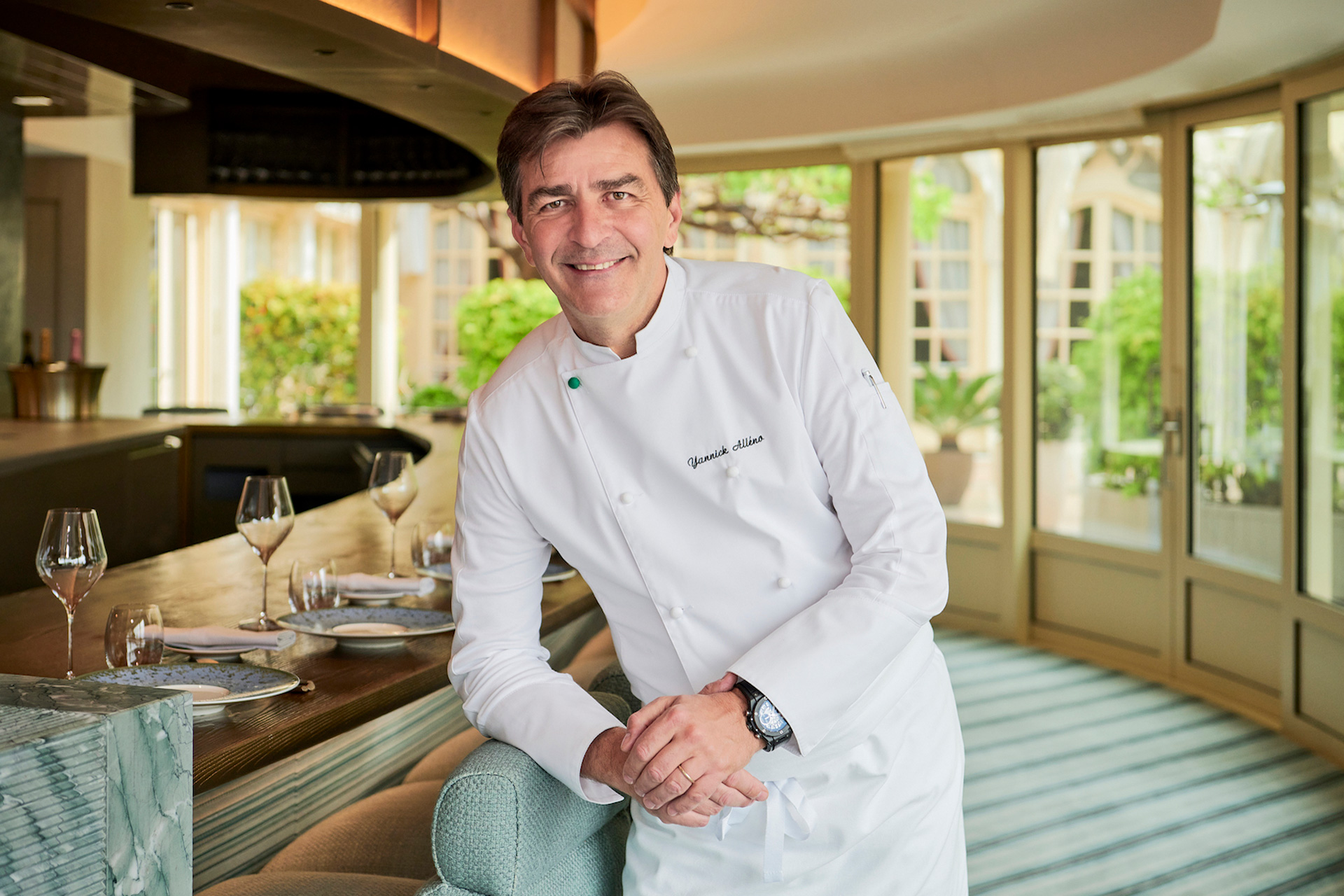 Michelin Star Chef Yannick Alléno on Pavyllon Monte-Carlo
---
The twelve Michelin star chef discusses his Monaco outpost
Planning a sojourn to the French Riviera this summer? Be sure to add Yannick Alléno's Pavyllon Monte-Carlo restaurant to your bucket list, opened last year in the glamorous Hôtel Hermitage Monte-Carlo. We hear more from Yannick himself here.
Inspired by his parents' bistro, Yannick grew up in their kitchen, and saw first-hand how food garnered connections and conversations. Unsurprisingly, Yannick made his way into the industry, and his method of combining tradition, excellence, and a dash of modernity, saw him gain not only notoriety, but also twelve Michelin stars over the course of his career. His most recent opening is Pavyllon Monte-Carlo, a destination where sustainable sourcing meets creativity.
Q&A with Yannick Alléno
Tell us about your journey to Pavyllon Monte-Carlo, un restaurant de Yannick Alléno à l'Hôtel Hermitage?
A destination like Monaco welcomes so many international guests throughout the year – the challenge of such a destination is to attract a loyal local clientele, with an offer that is intended for them. I designed Pavyllon Monte-Carlo with this in mind and tried to play with a menu of poetic dishes as the restaurant's offering. On the menu, we find dishes that have inspired me, unique creations designed with the destination in mind. With a view of the sea, Pavyllon Monte-Carlo has a unique setting conducive to reverie and creativity.
What or who inspired you to become a chef?
My parents owned a bistro, and I grew up playing with my mother's pans! I loved the friendly atmosphere in my parent's bistro and remember early memories of chatting to guests on the counter at of the restaurant. This evoked my desire of wanting to be a chef and wanting to work to create food for enjoyment. The concept of Pavyllon stems from my parents' bistro, Pavyllon has a large counter for guests to come together and allows conversation in a relaxed atmosphere.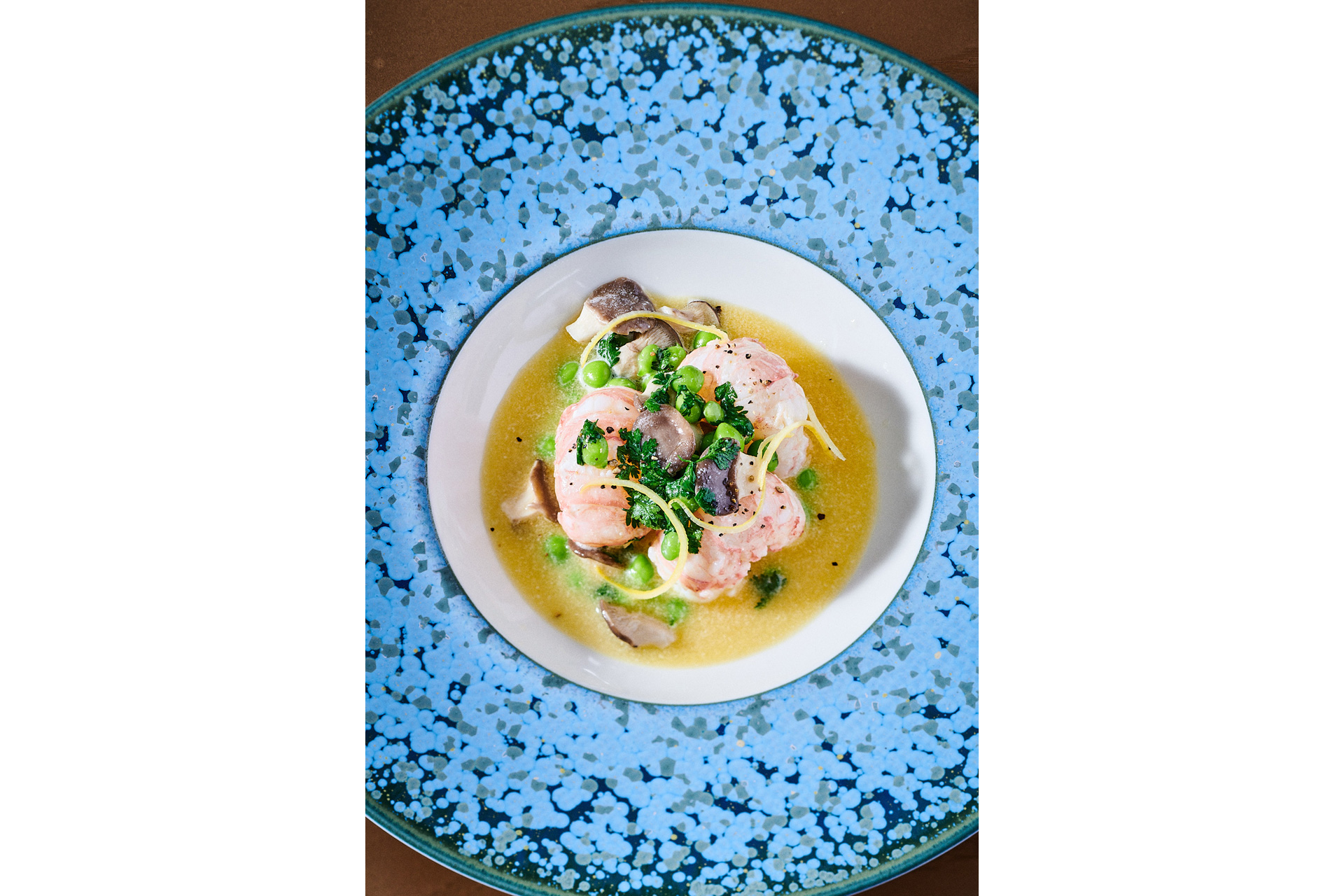 How do you go about menu planning and sourcing ingredients?
The Mediterranean soil is rich and abundant. We work with local suppliers, who provide us with products of exceptional quality. MCSBM and I are keen to ensure we support local fisherman and farmers and are committed to sustainable sourcing. For example, we work with Mr. Goodfish, a local fisherman in Monaco, who like his father and father before him is committed to sustainable fishing practices. In order to preserve the sea's ecosystem, Mr. Goodfish recommends wild species only when they are outside of the reproduction periods – we try to change our menu seasonally to support him.  
How would you describe your personal cooking style?
Tradition, striving for excellence and touches of modernity. I often say that the sauce is the verb of French cuisine because it is the sauce that allows the dish to sing to each other. I have developed methods of extraction, fermentation and cry concentration that capture and bring out the taste of the produce I am cooking with. I feel this is what gives my sauces an incredible and unique tastes.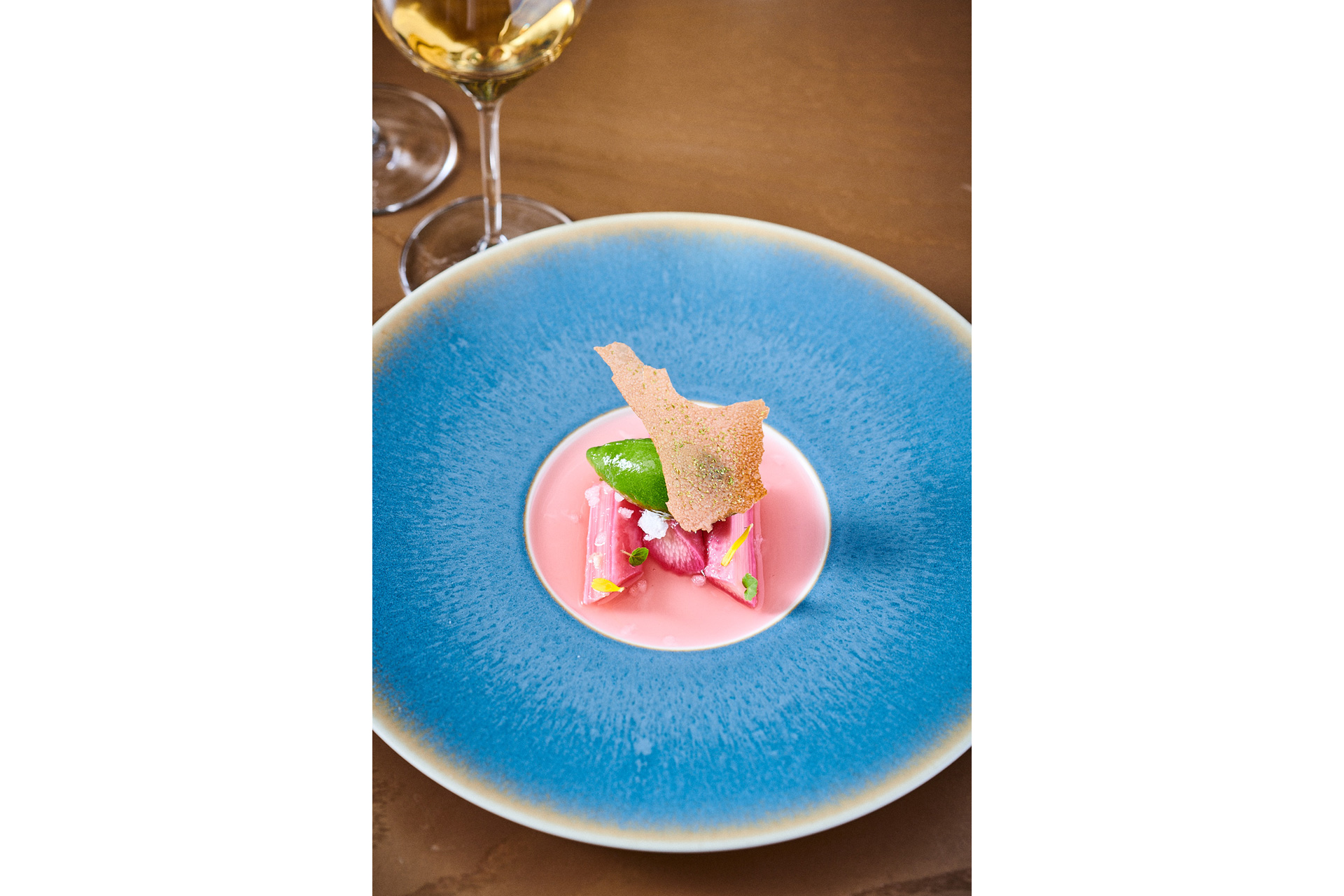 What is it about French cuisine that you love?
We have an extraordinary respect for tradition, which we must continue to challenge. Every method of cooking has been identified in French cuisine, for example in Escoffier's book, I love relearning and identifying old ways of prep and bringing a modern touch to these methods. The same goes for sauces: Escoffier understood that sauces are not an accompaniment, but a main component to the dishes. This is what excites me about French cuisine: using our heritage as a base but allowing for reinvention and proposing new interpretations that are modern and in tune with our times.
BOOK:
Pavyllon Monte-Carlo, a restaurant by Yannick Alléno at Hôtel Hermitage Monte-Carlo is open every day, for lunch from 12pm to 3pm and for dinner from 7pm to 10:30pm. 1 Square Beaumarchais, Monte-Carlo 98000 Monaco. montecarlosbm.com