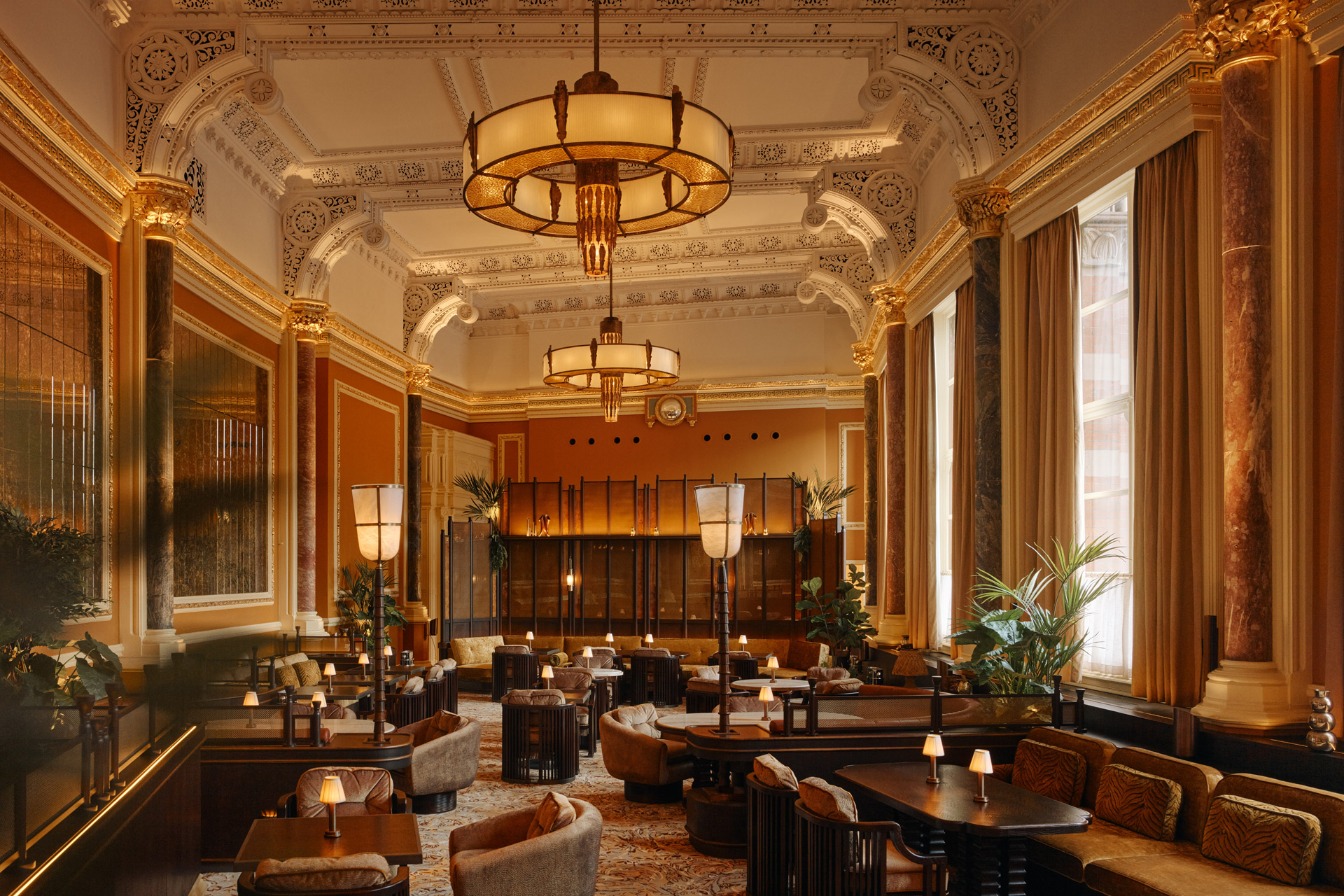 Restaurant of the Week: Midland Grand Dining Room, St. Pancras Renaissance Hotel
Oui, c'est bon.
Picture the scene: It's 7pm, and you've just pulled into St Pancras International on the Eurostar following a few days in Paris. You've fully adjusted to the French cuisine and an M&S egg and tomato sandwich (though delicious) simply isn't going to cut the mustard for your evening meal. The solution is just a hop, skip and a few steps away, at the newly renovated Midland Grand Dining Room at the St. Pancras Renaissance Hotel, offering a menu packed with indulgent French dishes. Rebecca Cox reviews.
Restaurant of the Week: Midland Grand Dining Room, St. Pancras Renaissance Hotel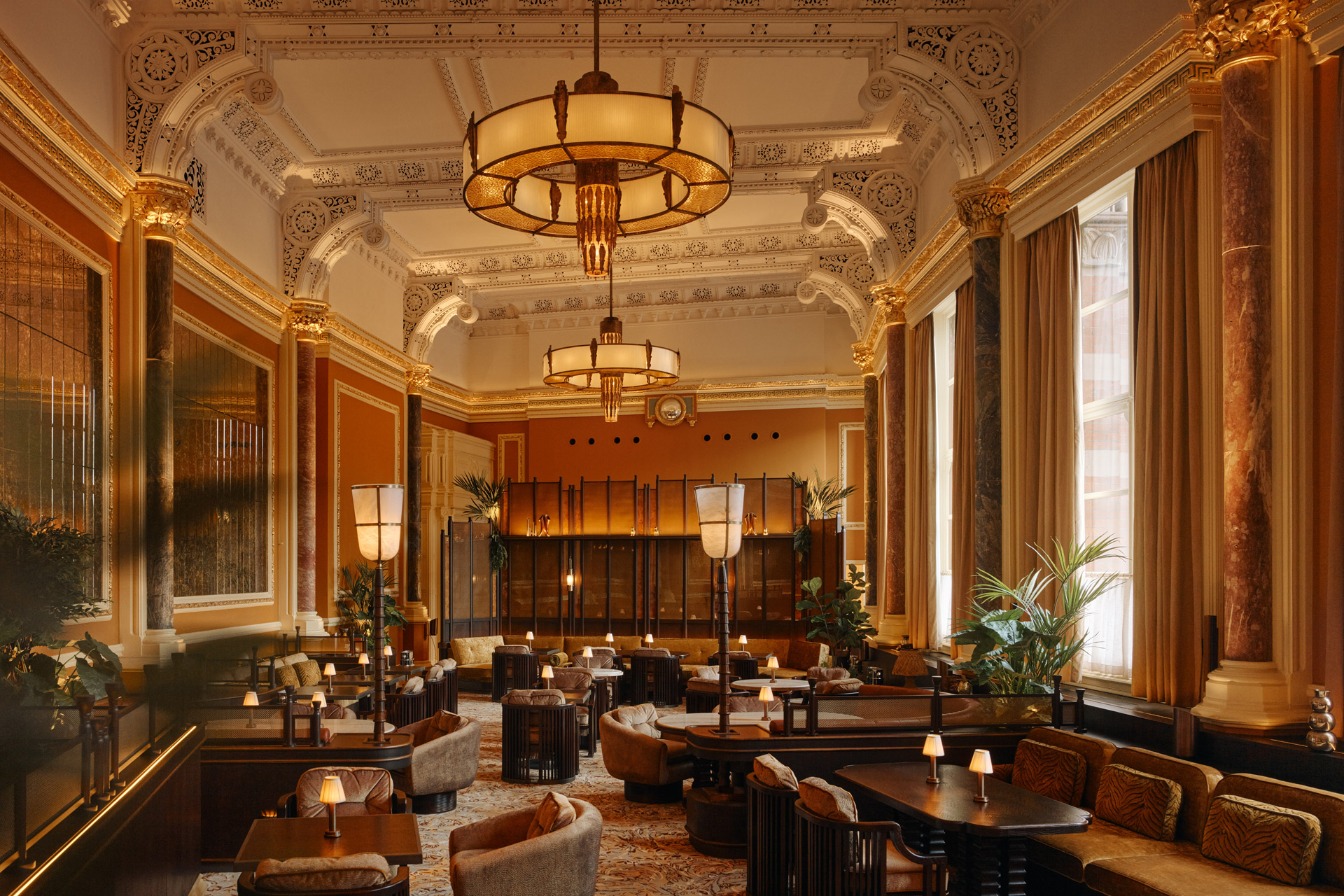 As I make my way through the stunning St. Pancras Renaissance Hotel (formally the Midland Grand Hotel) toward the Midland Grand Dining Room, I pause to gaze upon (and yes, sneakily ascend and descend in a boppy manner) the iconic staircase that was used for the Spice Girls Wannabe music video. And luckily for me, what I really, really want is a glass of champagne, an indulgent three-course meal, and a glass of French wine that perfectly complements the food.
Our setting is striking: the listed dining room and bar's renovation was overseen by Hugo Toro, with the Victorian origins of the rooms honoured and modern touches added. The light and spacious dining room features stunning original cornicing and textured glass, plus brass chandeliers featuring 3,000 individual pipes of glass. There's plenty of room between tables, making the setting the perfect choice for an intimate date, a top secret meeting or, as is the case for me, an enthusiastic gossip with a friend.
Signature dishes champion British meats and fishes but with a French flavour, with must-try items including the Comte gougeres, Crab toast with elderflower and shellfish sauce, Pommes paillasson and Hake en papillote. At the insistence (minimal persuasion required) of our waiter, I opt for the twice baked goats cheese soufflé, with preserved lemon & chive, which transports me straight to France, aided by a sip of accompanying Pinot Noir. The twice baked chocolate cake, sour cherry & vanilla is incredibly tempting for pudding, but one must never double-double-bake (or you'll end up over-cooked) so I rounded things off with a light lemon sorbet, ideal for a summer evening. If you're brave enough, finish off your evening in the Gothic Bar with one of the selection of absinthes. Alas, I am not.
THE FINAL WORD
A fab excuse to visit the impressive St. Pancras Renaissance Hotel, with an indulgent menu, impeccable service, and a twice-baked cheese soufflé worth writing a hit 90s girl band classic about. (Zigazig ah.)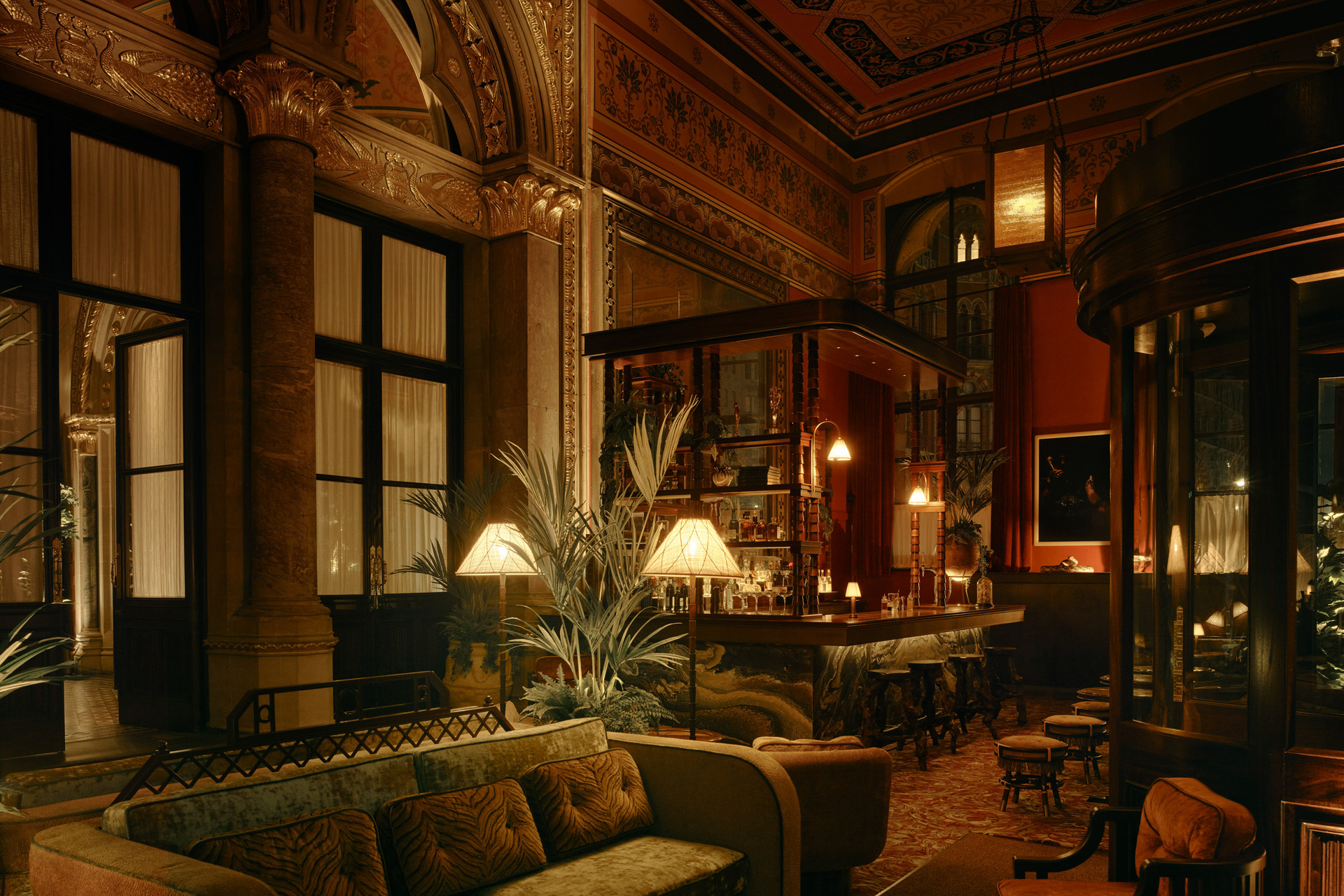 BOOK
Available alongside the à la carte menu is a set lunch menu, which changes weekly costing £36 for 2 courses and £42 for three, featuring dishes not on the main menu.
The Midland Grand Dining Room, Euston Road, London NW1 2AR, midlandgranddiningroom.com
@midlandgrand | @gothic_bar