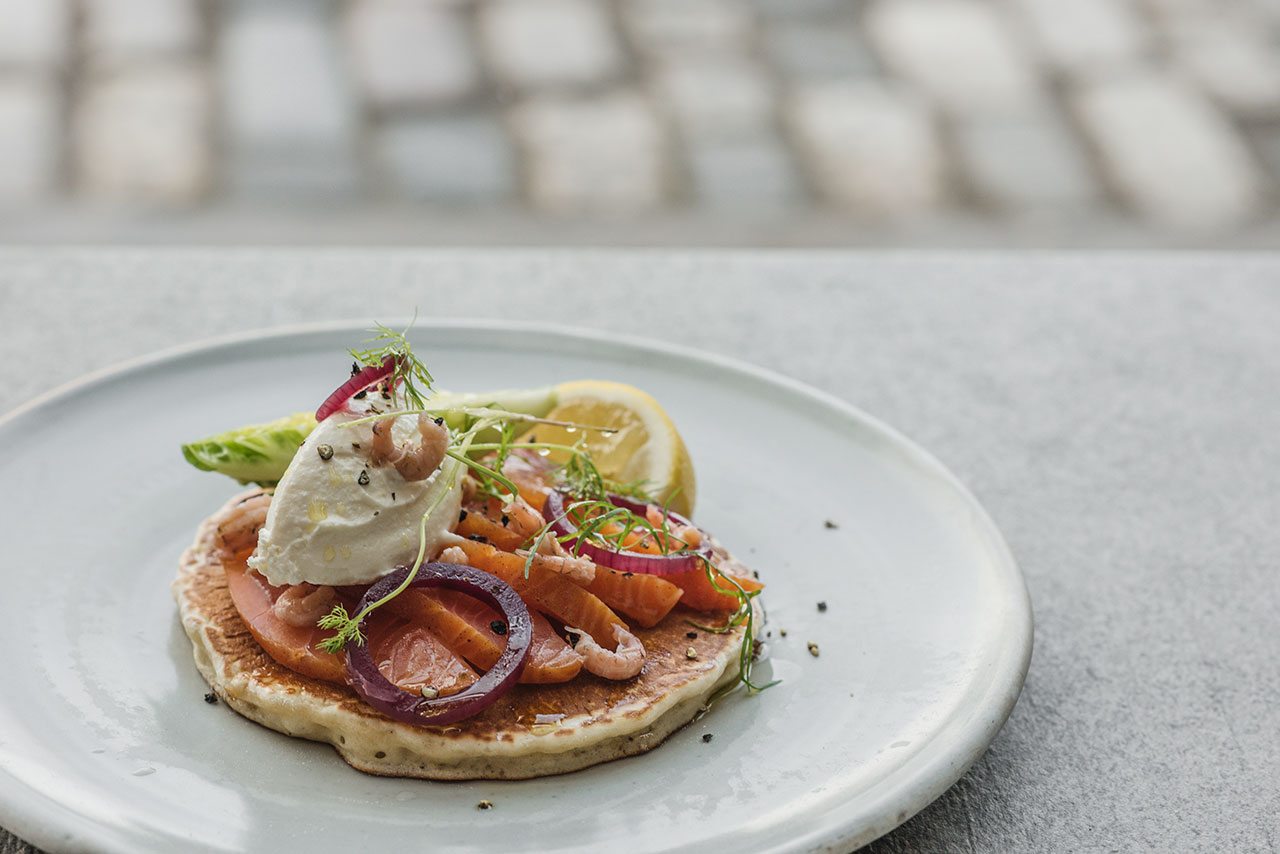 Tom Kitchin's Smoked Salmon Pancake
---
Could this beat the classic lemon and sugar combination?
If you prefer something savoury on Pancake Day, try this delicious recipe from Tom Kitchin with smoked salmon and cream cheese…
Recipe: Acai Girls' Peanut Butter, Caramelised Banana and Cacao Pancakes
Serves four
Ingredients
125g plain flour
1 level teaspoon cream of tartar
Half level teaspoon bicarbonate soda
1 egg
4 fluid oz milk
Half teaspoon of butter (melted)
 Method
1. Sift the flour, bicarb and cream of tartar into a bowl
2. Beat the egg separately and then stir into dry ingredients, with enough milk to make batter like a thick cream
3. The mixing should be done as quickly and lightly as possible, do not beat it
4. Drop spoon full's of the mixture on a hot, lightly greased griddle
5. Keep it at a steady heat and when bubbles form and burst, flip the pancake over
6. Wrap the pancakes in a clean tea towel until required
For the garnish
20 slices smoked salmon
100g Katy Rodgers crowdie cheese
1 baby gem lettuce
1 lemon cut into 4 wedges
20g brown shrimp
Pickled red onion

To serve
1. Place the smoked salmon on the pancakes and garnish with a quenelle of crowdie.
2. Add the pickled red onion, baby gem and brown shrimp.
3. Sprinkle with dill and cracked black pepper.
Pancake Day: 5 Essential Sweet Pancake Recipes / Best Pancake Delivery Options For Shrove Tuesday / Savoury Pancakes: Mira Manek's Extra Hot Pancakes