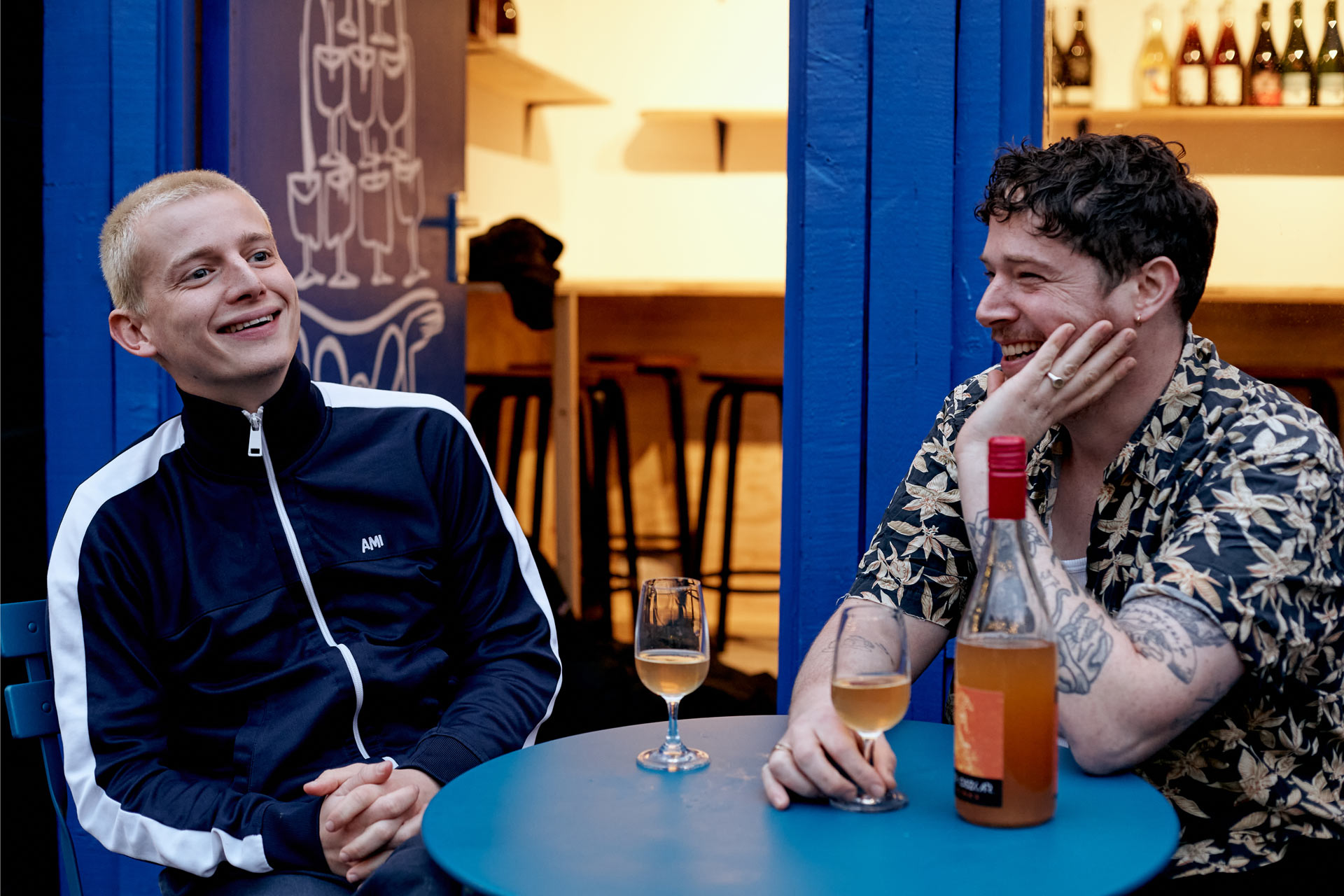 Papi: Hackney's New Restaurant Is Making Zero-Waste Dining Fun
Hot 4 U's Matthew Scott and Wingut Wines's Charlie Carr have opened a permanent venture
In the past, low-waste dining wasn't exactly seen as exciting – but attitudes are changing thanks to a wave of forward-thinking chefs, restaurants and pop-ups. The latest name to know? Papi: a new opening in London Fields founded by culinary duo Matthew Scott and Charlie Carr. 
Papi: Hackney's New Restaurant Is Making Zero-Waste Dining Fun
The seeds for the restaurant were sown back in lockdown, when Matthew – then head chef of CUB – launched delivery service Hot 4 U alongside ex-Silo chef Eddy Tejada, a weekly-changing menu of creative, zero-waste dishes. It quickly soared to popularity with creations like garum pom bears and whisky bone marrow luge, and Matthew went on to run pop-ups both in the UK and abroad, plus a handful of long-term pub residencies. 
He later joined forces with Charlie Carr of natural wine concept Wingut Wines to launch Papi, a homage to both Charlie's dad who passed away, and Matthew's daughter Sesame.
The restaurant – which was partly crowdfunded using Kickstarter – is a laid-back spot which continues Matthew's ethos of sustainable dining, with a fun twist. Speaking about the launch, Matthew said: 'I'm approaching the food at Papi as based on my days at Cub – a menu that is synergetic with the seasons with sustainability at its very core – but with a Hot 4 U face lift! The relationships we share with our producers will define the dishes available but the tone in which this is delivered will have fun at the very forefront.'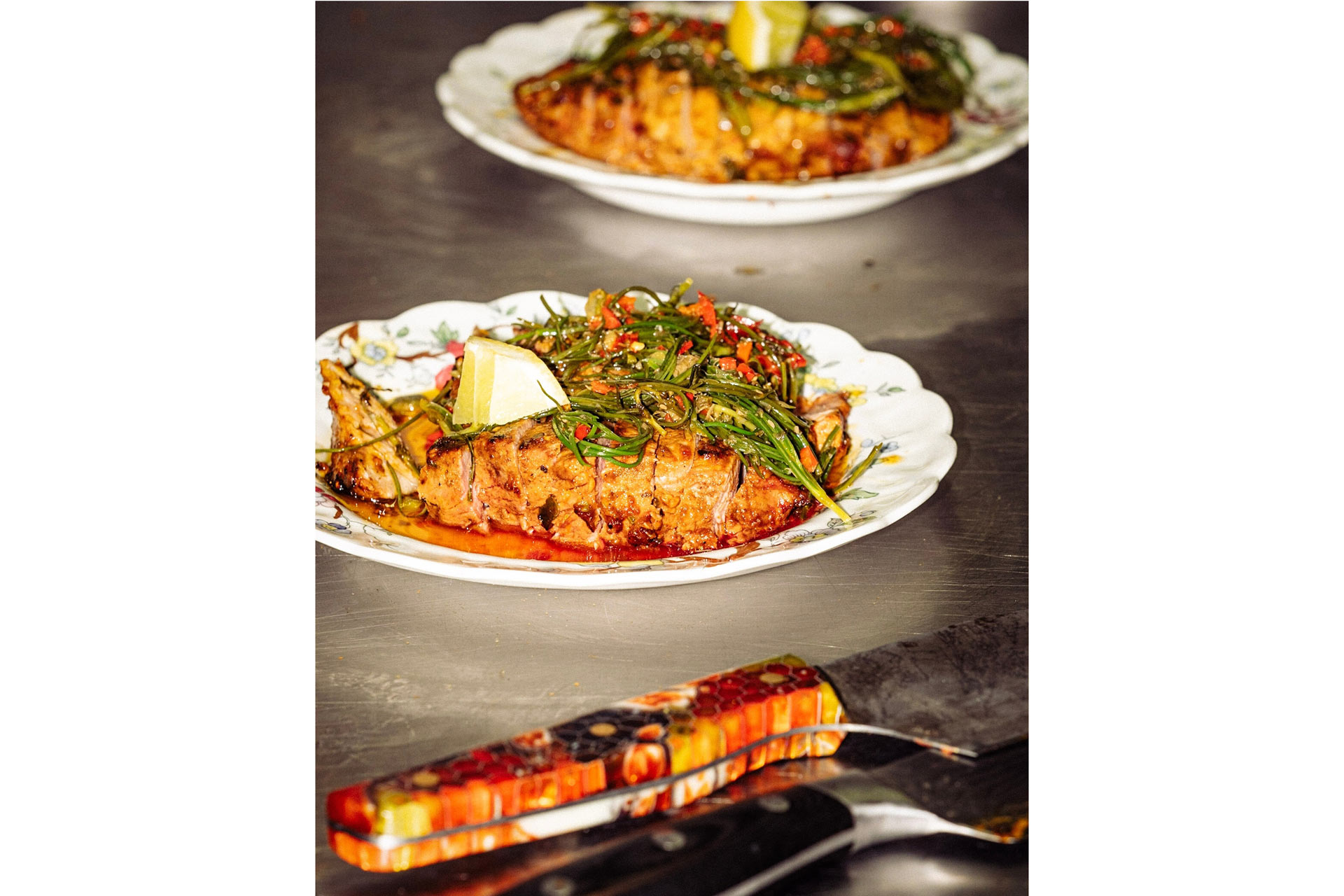 So what will that look like on your plate? Opening dishes include the likes of Iced Rhubarb Oyster, Raw Bream and Wasabi, Line Caught Pollock and Leeks, Buttermilk Ranch Salad and a Cereal Milk, Waffle and Chocolate dessert. Alongside this, Charlie will continue to showcase under-represented producers through Wingnut Wines (which has a bar at Netil Market just down the road from Papi), with a daily-rotating selection available by the glass plus a small selection of rare, one-off bottles. There will also be sharing bottles of artisan beers and ciders, including the Metodo Classico but Fuente Guijarro – one of the best ciders in the world, according to Charlie.
'At Papi I want to create a wine programme that not only showcases underrepresented natural wine but one that is constantly changing and above all, is about the enjoyment of drinking wine,' Charlie explains. 'We'll work with importers who focus on very small productions around Europe and beyond. One of the great pleasures of natural wine for me is that, like food, not everything is available year-round – bottles appear for a few weeks and then disappear till the next vintage.'
Split across two floors, Papi comprises a ground floor dining room seating 28 and a separate cocktail bar below seating an additional 14 – the latter of which will serve twists on bar snacks like stuffed chicken wings and iced oysters.
Papi is open now, bookings can be made via Resy