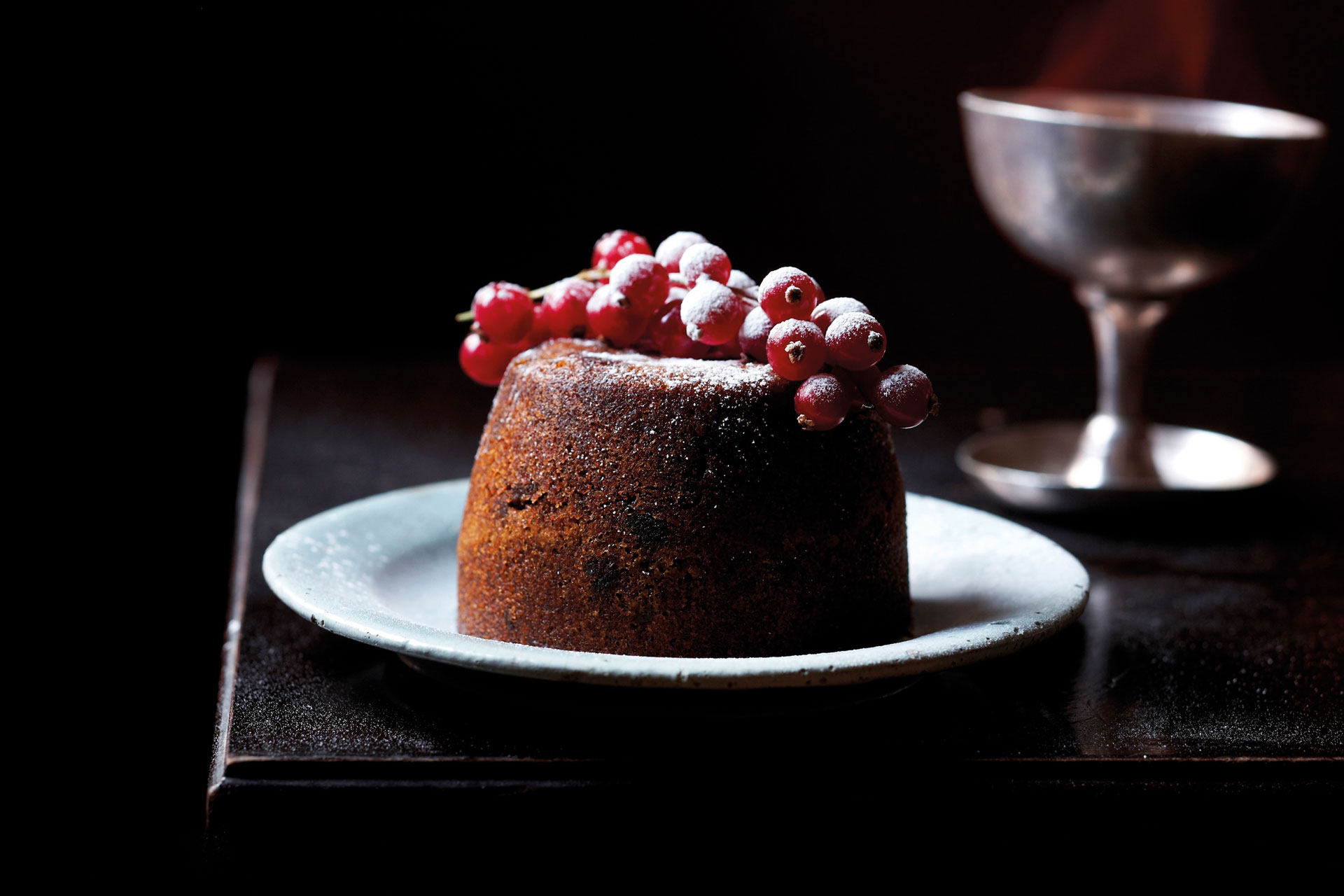 Recipe: Garam Masala Christmas Pudding
---
Put a twist on a Christmas Classic with Cinnamon Club's recipe
Vivek Singh shares his Garam Masala Christmas Pudding Recipe with Tessa Dunthorne. Spice up a classic with an alternative Christmas recipe.
'This pudding is what we have used at The Cinnamon Club for the last 20 years. I am very fortunate to be able to blend my own spices at The Club and with many years of experience I know what each spice does and how it comes together in the mix,' says Vivek.
Recipe: Garam Masala Christmas Pudding
Ingredients
500g raisins, figs and apricots mix, finely chopped
75g/3oz candied lemon and orange peel, finely chopped
300g nuts mix (pecans, almonds, walnuts, pin, brazil, cashew), finely chopped
1 tsp ground garam masala
1⁄2 tsp freshly grated nutmeg
150ml/5fl oz dark rum
4 tbsp brandy
1 orange, zest and juice
1 lemon, zest and juice
225g/8oz salted butter
225g/8oz muscovado sugar
3 free-range eggs
150g/5oz plain flour
Method
Place all dry fruits, nuts and spices into bowl and mix.
Add alcohol and combine. Leave covered overnight to soak.
Cream butter and sugar together until smooth.
To the butter mix, add eggs one at a time.
Fold in flour and soaked fruits and nuts.
Divide the mixture between two greased pudding bowls, filling almost to the rim. Cover each bowl with a large square of greaseproof paper, then cover that with a large square of aluminium foil.
Tie the two sheets tightly into place under the rim with string, leaving the ends to make a handle.
Loop one of the excess string lengths over the pudding basin and slide underneath the taut string holding the sheets in place on the other side. Bring up the string and firmly knot with the other piece of string to form a secure handle.
To cook, stand both puddings on a trivet in separate pans.
Pour boiling water into pans to halfway up sides of the bowls. Cover pans with a lid (or dome of foil) and boil for seven hours.
After seven hours, remove the bowls from the pan and leave to cool.
Untie and replace foil with clean sheets of greaseproof paper.
Store in a cool, dry place. To reheat at Christmas, steam for two hours until completely heated through.
Serve with warm custard flavoured with nutmeg.