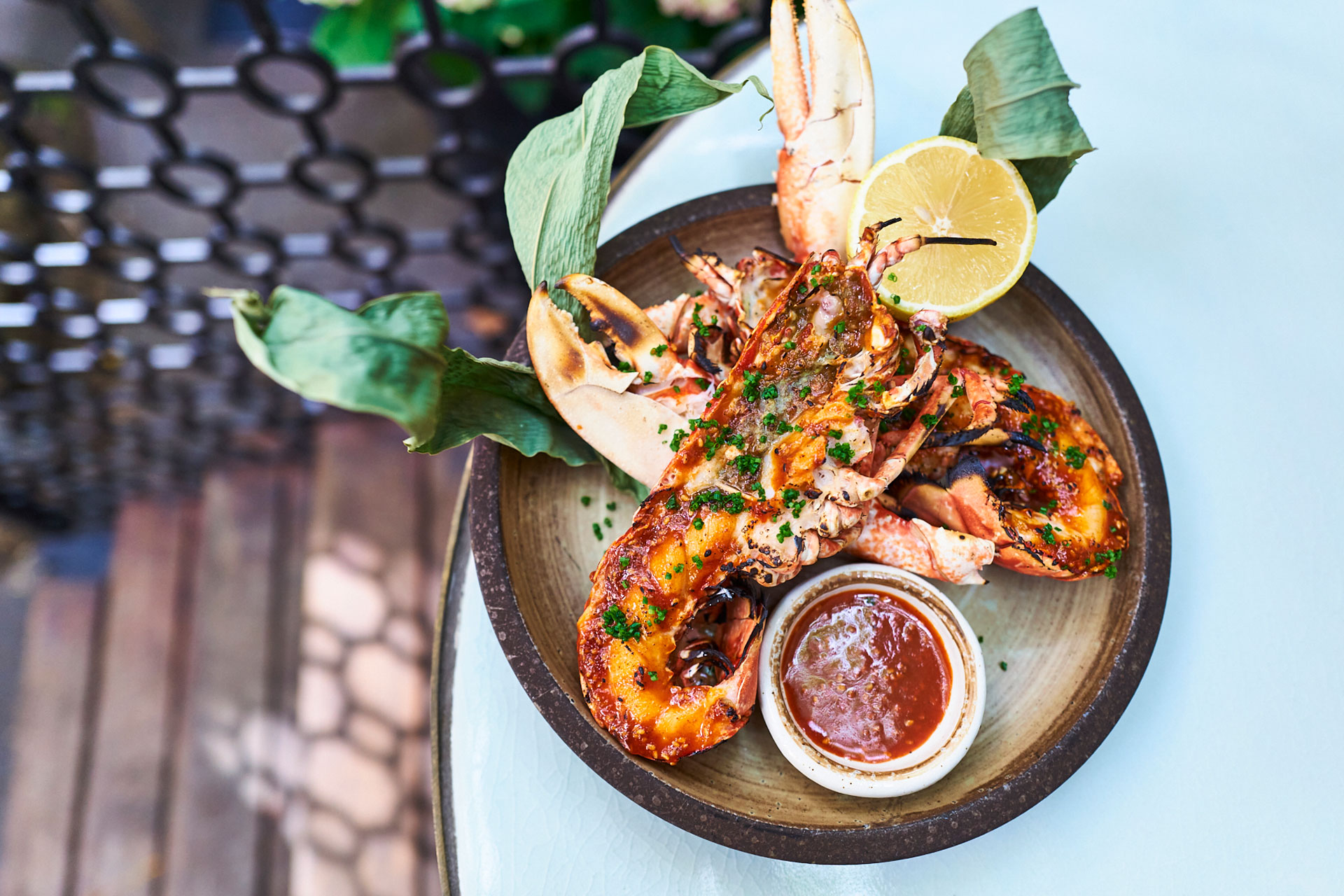 Recipe: Masaki Sugisaki's Grilled Lobster with Spiced Miso
---
Who says you can't have lobster at home?
Masaki Sugisaki, executive chef at Chelsea restaurant Dinings SW3, shares a springtime Japanese grilled lobster dish – perfect for a lockdown date night.
Recipe: Masaki Sugisaki's Grilled Potted Cornish Native Lobster with Spiced Miso
Serves 2
Ingredients
1 (650+) live potted Cornish native lobster (available from Peskyfish)
1 lime (cut in half)
5g chives (finely chopped)
Spiced miso
100g Gochujang miso
50g sugar
40g rice vinegar
40g white miso
20g mirin
5g sesame seeds
5g toasted sesame oil
Method
Prepare spiced miso. In food blender, mix sugar, vinegar and mirin together and blend well.
Once all are combined, add Gochujang, white miso and sesame oil and blend well.
Once all are combined, transfer the mix to a bowl and stir in with sesame seeds.
Prepare Lobster in the most humane way, start by placing the lobster in the freezer for 15-20 mins. This puts the lobster to sleep as it really like the cold temperature. Have a big kitchen knife ready, take out the lobster insert the tip of the knife central of the head all the way down to instantly kill it without any suffering and keeping the meat of the lobster extremely tender and flavourful.
Can now continue to fully cut the lobster in half, remove the arm and claw to be cooked separate.
Have a pot of boiling water with good amount of sea salt for the cooking of the lobster claws. Also preheat your oven at 180 degrees.
Place a large frying pan on high heat with some extra virgin olive oil, season the flesh side of the lobster with sea salt and pepper.
Start to fry the flesh side of the lobster for about 2 minutes or until it is beautifully golden brown colour. Flip over the lobster, cover the flesh side well with the chilly miso provided, place in the over for 4-5 mins, also the claws in the boiling water for the same amount of time.
Take out the lobster body and claws out the water, give a last coating of the sauce on the lobster and finish with a good spiracle of chives.
Plate up the lobster bodies alongside with the claws, serve with the spicy chilly miso and fresh lime on the side.
MORE RECIPES: