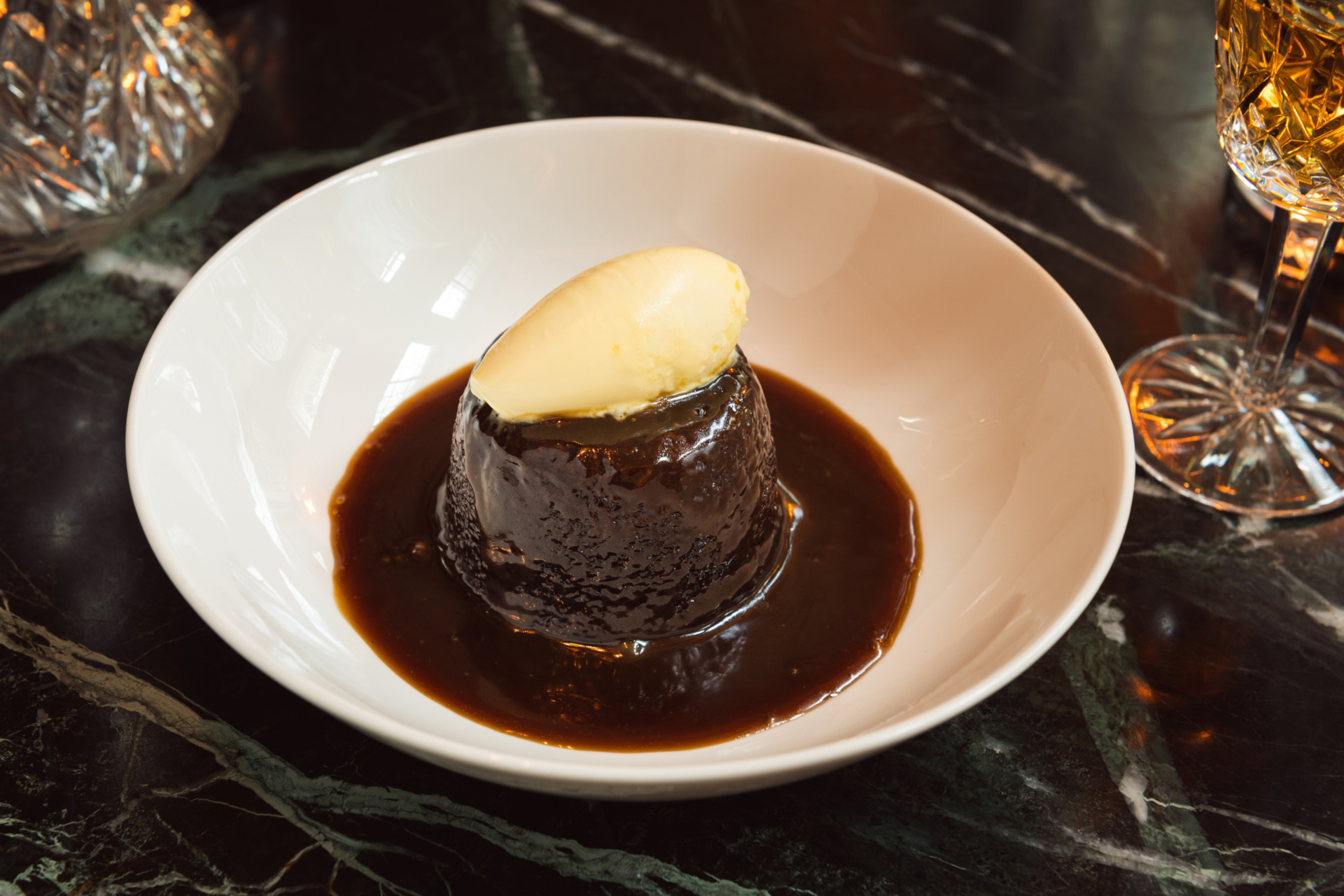 Recipe: Hawksmoor's Sticky Toffee Pudding
A thoroughly indulgent sticky toffee pudding.
By Felicity Carter | 1 year ago
23 January marks National Sticky Toffee Pudding Day – and to celebrate why not try to recreate Hawksmoor's infamously delicious dessert at home? Expect lots of muscovado sugar, sticky dates, and a dash of Somerset cider brandy for a rich and sumptuous pudding that won't fail to delight.
How To Cook The Perfect Valentine's Meal
Recipe: Hawksmoor's Sticky Toffee Pudding
Ingredients
125g chopped dates
3g bicarbonate of soda
190ml boiling water
55g unsalted butter
65g light muscovado sugar
65g dark muscovado sugar
1 egg
30ml Somerset Cider Brandy
225g self-raising flour
4g baking powder
A pinch of Maldon sea salt
Clotted cream to serve
For the toffee sauce:
95g dark muscovado sugar
30g light muscovado sugar
125g unsalted butter
125ml double cream
A pinch of Maldon sea salt
30ml Somerset Cider Brandy
Method
To make these you will need four 85mm x 50mm aluminium pudding basins.
Preheat your oven to 170°C/325°F/gas mark 3.
Put the chopped dates, bicarbonate of soda and water into a saucepan and boil for seven to eight minutes, stirring frequently until very dark. Take off the heat and set aside.
In a stand mixer fitted with the paddle attachment, or with a handheld electric whisk, cream together the butter and both muscovado sugars.
Mix in the egg, followed by the brandy, flour, baking powder and a pinch of salt.
Finally add the date mixture.
Thoroughly grease your pudding tins and pour the mix evenly into them. Cook in the oven for around 25 minutes, until risen and cooked through.
Remove from the oven and cool in the tins before turning out.
Meanwhile, make the toffee sauce. In a saucepan, gently heat together all the sauce ingredients apart from the brandy. Once the butter and sugar have melted, turn up the heat and simmer gently for five minutes.
Turn off the heat, add the brandy and leave to cool a little before serving.
Serve the pudding with the warm toffee sauce and a generous helping of clotted cream.
See more recipes in Hawksmoor: Restaurants and Recipes by Will Beckett and Huw Gott. 
MORE RECIPES
Ris A Lamande / Chocolate, Orange and Amaretto Mousse / Almond & Fig Muffins