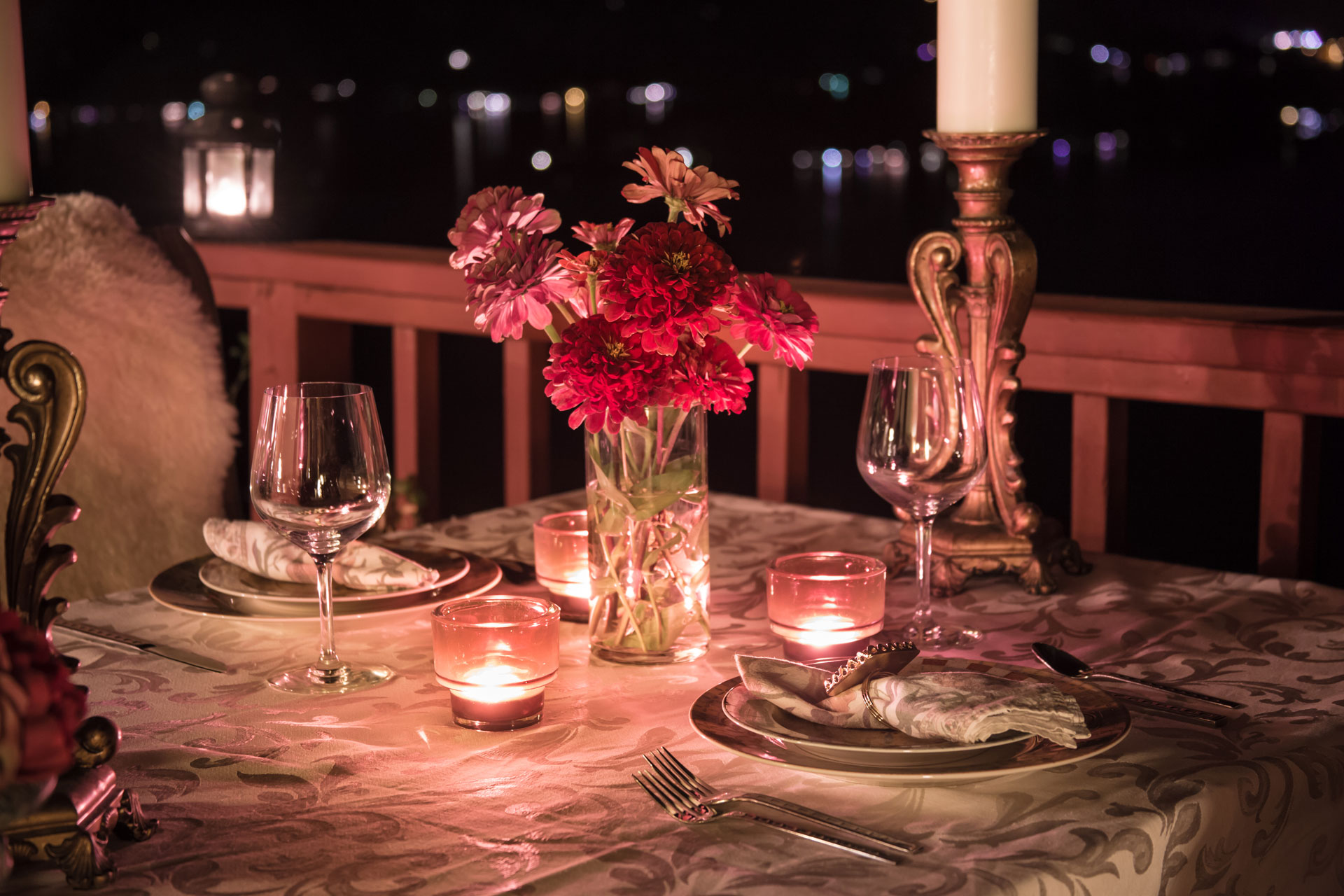 How To Cook The Perfect Valentine's Meal
---
From ambience to aphrodisiacs
Avoiding busy restaurants this Valentine's Day? Staying in and cooking for your significant other can actually be a more intimate and thoughtful option. Luckily Head Chef at Roast, Paul Shearing, is here to help with some top tips for creating the perfect home-cooked romantic dinner.
Tips For Cooking a Romantic Dinner
Use locally sourced, seasonal ingredients
You can plan a meal and follow a recipe to the letter, but if the ingredients aren't fresh, it won't taste good. Taste is an important sense when it comes to setting a mood. Positive taste experiences increase your serotonin – the happy hormone – which helps set the mood for love, so making sure your meal tastes as good as it looks is vital. Visit a local food market, chat to the traders and find out what's in season. My advice is to buy a few different things, then build your menu or dish around that. It'll be a nice talking point at the table too: you can wow your partner with your new found foodie knowledge. Some of the brilliantly British veggies in season for Valentine's Day are:
Apples and pears: how about a homemade apple crumble with cinnamon and cream?
Beetroot: a fresh beetroot and rocket salad perhaps? Beetroot is a natural aphrodisiac…
Chicory: pairs perfectly with pears and walnuts in a light and energising salad.
Purple sprouting broccoli: a nice alternative to asparagus, served with poached eggs and salmon.
Jerusalem artichokes: can be a little tricky to prepare but your partner is most definitely worth it – the hearts are just stunning with lamb and celeriac (also in season) for a rich meal packed full of flavour.
Squash and carrots: root vegetables perfect for a sumptuous soup. Add a little chilli to spice things up and you'll be good to go!
Eat the Seasons: Fruit & Vegetables in Season Now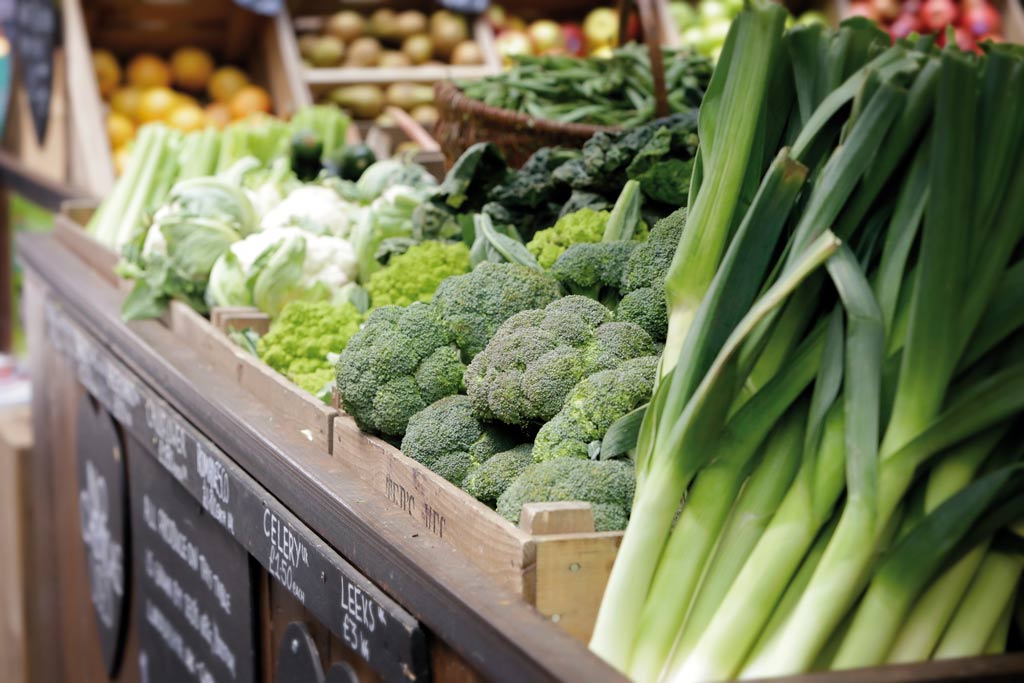 Simplicity is sexy
Don't bite off more than you can chew. People have a tendency to think that a special home cooked meal needs to be a complex work of art. But sometimes, the simplest of dishes and food pairings are the best. Don't aim for fussy or fancy, aim for warming and wholesome. That's the real way to the heart after all. Once you've chosen your vegetables, pair it with your main star and don't work with more than three to five main ingredients. The key is to add flavour and excitement using herbs and spices. When you're at the market, ask the traders for their advice. Many of them are cooks too so will be able to give you some tips on the perfect food match.
Don't forget those natural aphrodisiacs
As I said, good food makes us feel great, but there are certain ingredients that are known to heighten our libido too. A few you might want to consider for your romantic dinner are:
Chocolate: a sensuous food, containing anandamide and phenylethylamine, which boost serotonin levels – the feel-good hormone.
Oysters: high in zinc, which helps regulate sexual hormones, but it's the way of eating them that makes the whole theatre of oysters so dramatic. Be careful though, only get them from a local market or fishmonger so you know they're fresh.
Chillies: spicy food gets your heart racing, stimulates the nerves and increases the blood flow, exactly what you want to spice things up a bit.
Steak: a great ingredient to boost your sex drive as it contains zinc, vitamin B, iron and protein, giving you all the energy you need for a romantic evening. Plus it tastes incredible too!
Red wine: not only can it help you get in the mood but it also contains anti-antioxidants that help get your blood pumping – the perfect accompaniment to your steak.
Salmon: high in omega-3 fatty acids, which is important not only for heart health but also helps your libido by supplying the building blocks for production of sex hormones.
Vanilla: creates an overall calming effect, and smells and tastes amazing – a great one to consider for your dessert.
Set the scene
Creating positive experiences is about indulging all of the senses, so think about your setting a little.
Serving your food: Think about how you're going to serve your dish. Make your food look pretty – even wholesome dishes such as the Wellington we serve at Roast is plated in a way that makes it look just as appealing as it tastes. So take your time and make it pretty.
Create an ambience: Think about where you're serving your meal. Eating at home is something you do every day, so to make it feel special and different, think about small, subtle things you can do to reinvigorate and add a bit of passion to the space. Turn down the lights, light some candles and play some music that's going to get you feeling relaxed and at ease with each other.
Don't skip dessert
A sweet, tasty treat is the perfect way to end a romantic dinner and with ingredients such as strawberries, chocolate, vanilla, cream and cherries all listed as natural aphrodisiacs, a little sugar at the end of your romantic dinner is a sure fire way to make sure the night continues on from there.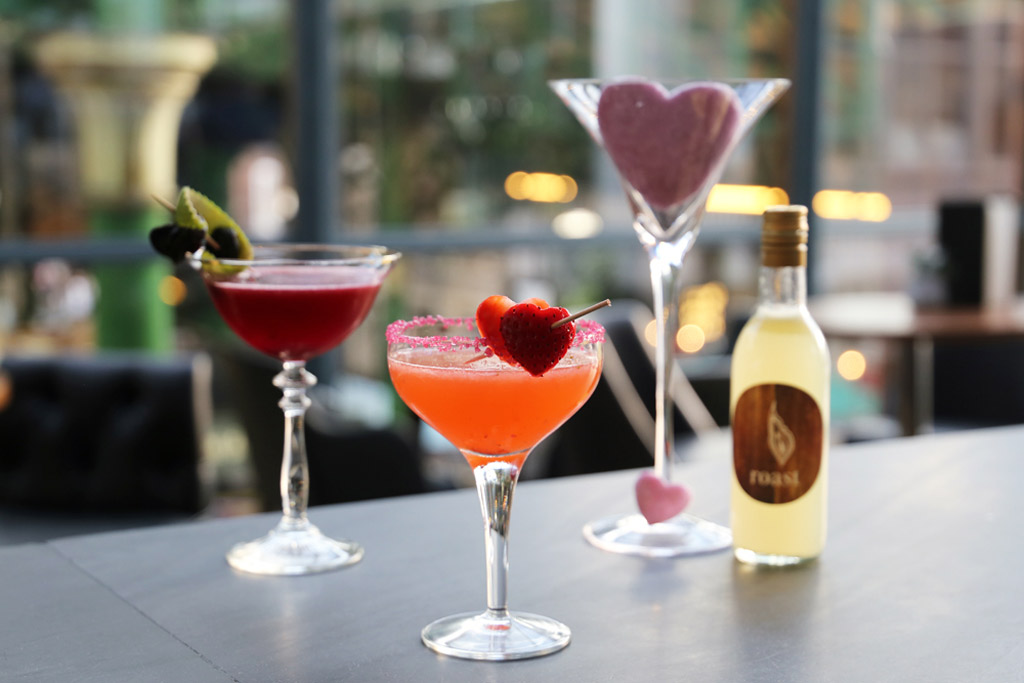 READ MORE: