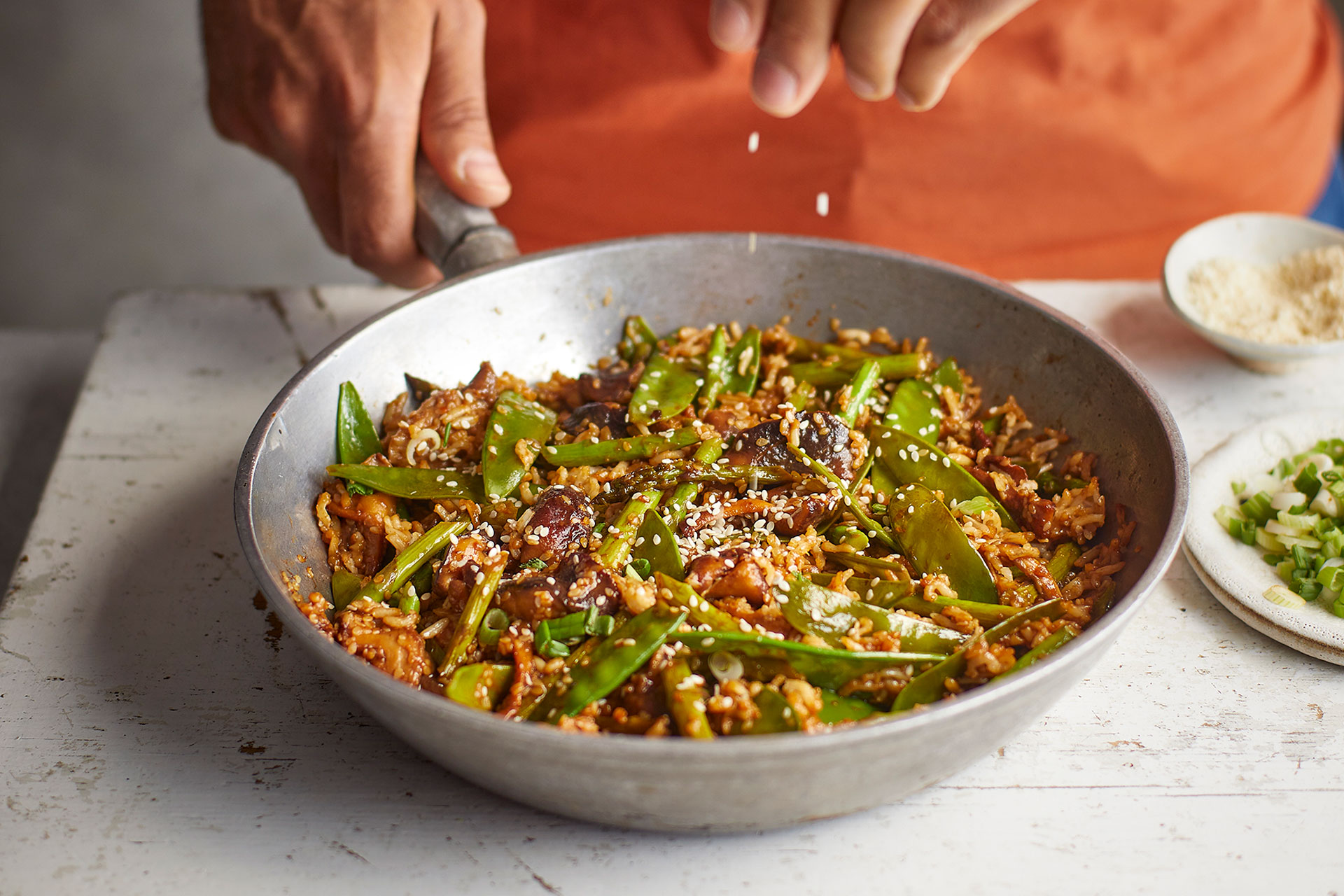 Recipe: The Doctor's Kitchen's Spring Vegetables with Miso Butter
---
A doctor-approved spring recipe
London-based doctor Dr Rupy Aujla – also known as The Doctor's Kitchen – is a pioneer in the world of medicinal food. All his recipes draw on both ancient and modern medicine approaches, but his latest cookbook, Doctor's Kitchen 3-2-1, adds a new element. Every dish is formulated to contain three portions of fruit or vegetables and to serve two hungry mouths – all using just one pan. Below we share one of the recipes from the book: spring vegetables with miso butter and teriyaki rice.
Recipe: Spring Vegetables with Miso Butter and Teriyaki Rice
Miso, butter and mushrooms are a heavenly combination, and this dish is a super quick and easy way to put it to use.
Ingredients:
1 tbsp white miso paste
2 tbsp butter
1 tsp dried chilli flakes
100g shiitake mushrooms, torn
60g sesame seeds (reserve some for garnish)
160g mangetout
160g asparagus spears, roughly chopped
1 tbsp teriyaki sauce
1 tsp soy sauce
100g cooked brown rice
30g spring onions (about 2 or 3), thinly sliced
Method:
Melt the miso paste and butter in a lidded wok or frying pan over a medium heat for a minute and whisk together. Add the chilli flakes, mushrooms and sesame seeds and stir-fry for 3–4 minutes.
Add the mangetout and asparagus to the wok with 1 tablespoon water.
Cover and steam for 1–2 minutes, then uncover.
Add the teriyaki sauce and soy sauce and stir-fry for 2–3 minutes.
Add the cooked rice and cook for 1–2 minutes more to heat through.
Remove from the heat and serve, scattered with the spring onions and the rest of the sesame seeds.
Cook's tip: You could easily add fish or chicken to this dish.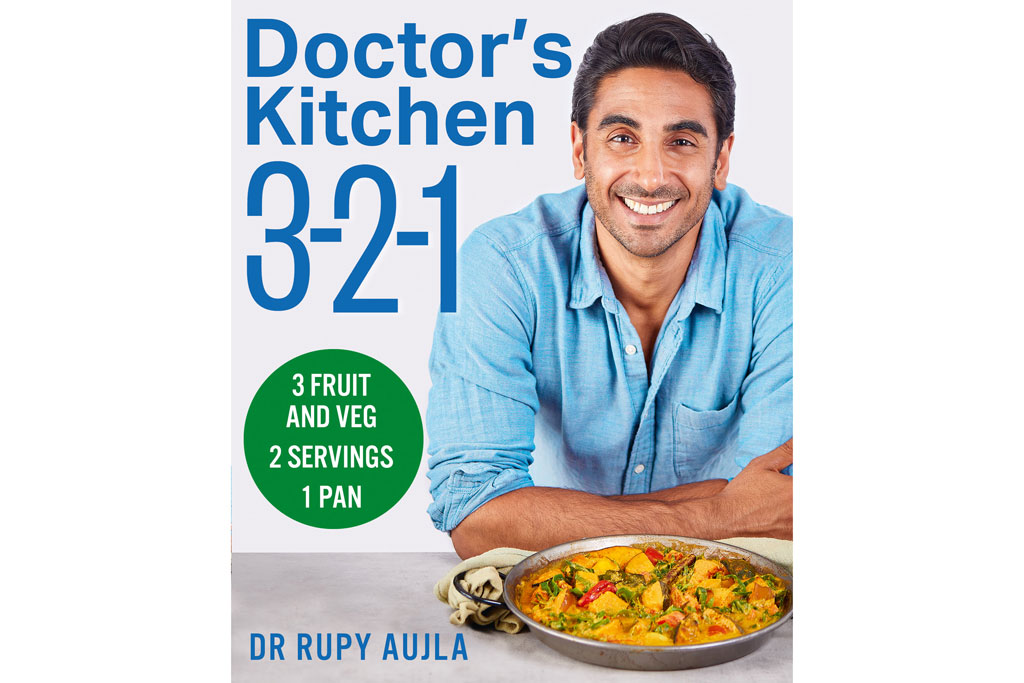 Doctor's Kitchen 3-2-1 by Dr Rupy Aujla (Harper Thorsons, £16.99)
MORE RECIPES: