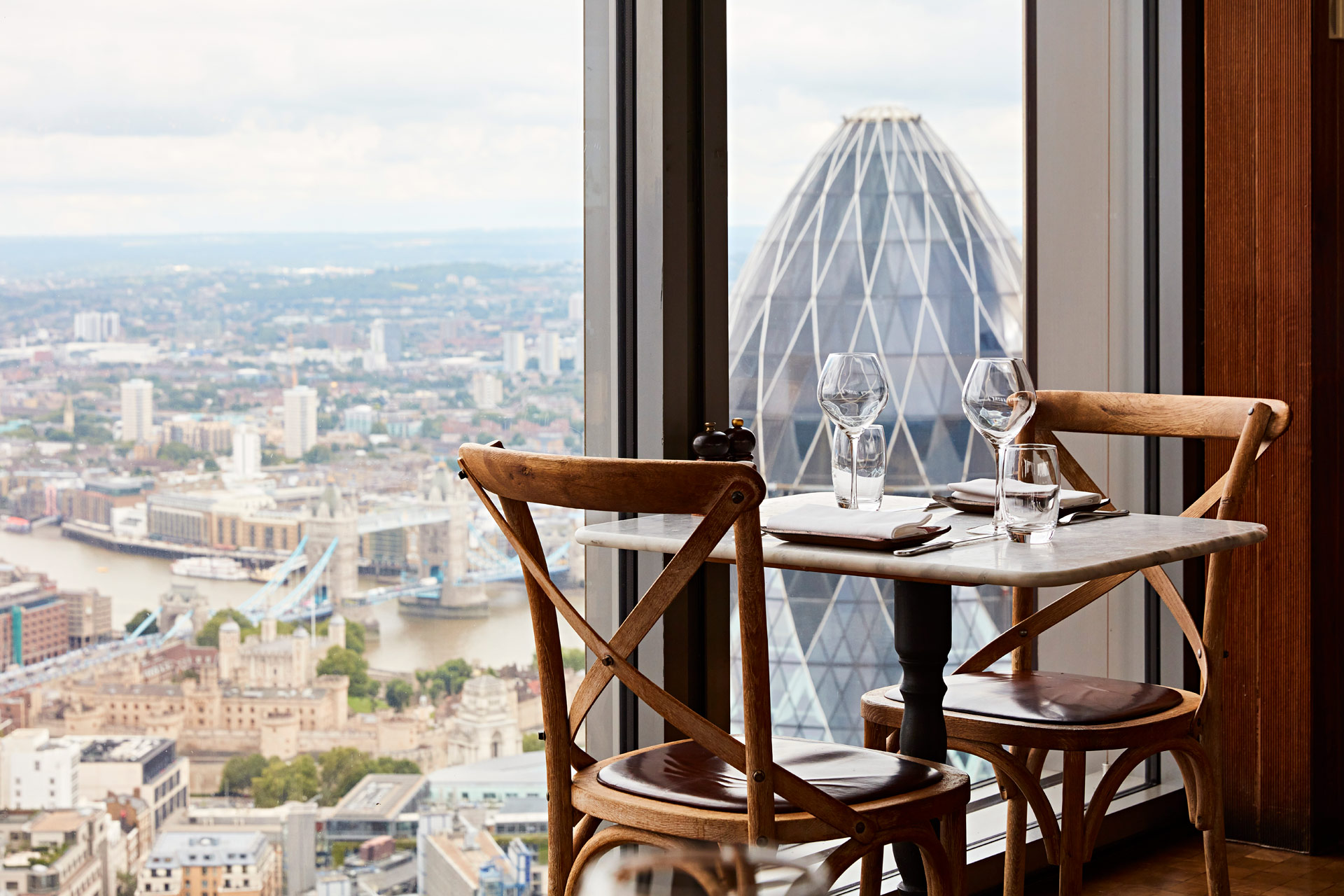 Review: A Decade On, Duck & Waffle Remains At the Top of its Game
---
Unparalleled views and upmarket comfort food await at this London stalwart
World-famous 24-hour restaurant Duck & Waffle lives up to the hype, says Ellie Smith
Restaurant Review: Duck & Waffle
We hear of new rooftop restaurants popping up all over the capital nowadays – but there's one that rises above the rest, quite literally. Located on the 40th floor of the Salesforce Tower (formerly the Heron Tower) in Bishopsgate, Duck & Waffle is one of London's tallest eateries, stretching 230m into the city skyline. But that's not its only USP: the restaurant is also famous for being open 24 hours a day, seven days a week.
That's a lot of tables to fill – but, unsurprisingly, Duck & Waffle doesn't struggle to bring in the bookings. Quite the opposite, in fact: a meal here requires some serious planning ahead, particularly if you've got your eye on the window seats. Since the restaurant opened its doors over a decade ago, back in 2012, it has remained hugely popular – so what's behind the enduring allure?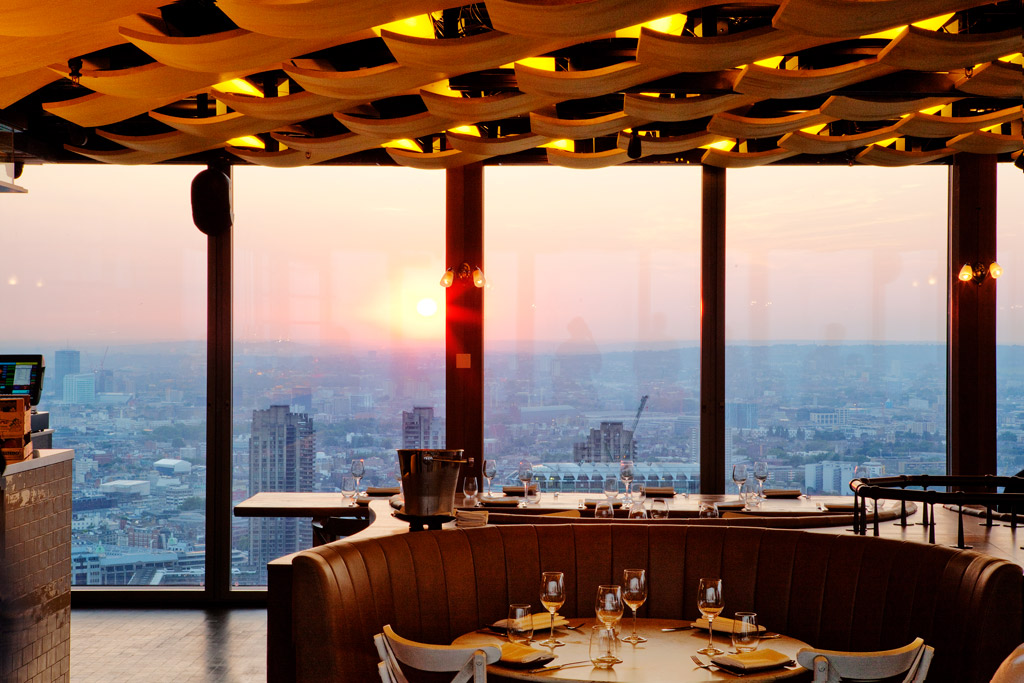 Obviously, there are the views. These begin in the glass lifts, which whisk you up into the sky, reaching the summit within just 40 seconds (soaring past Sushisamba, which sits below, en route). But the real jaw drop happens when you arrive in the dining room, an intimate, buzzing space featuring panoramic, floor-to-ceiling windows offering 360 vistas of the city. Granted, London skyscrapers aren't the novelty they once were – but there's something particularly special about the vantage point from here. Better still if you're there for sunrise or sunset.
Whatever time you go, though, top-notch food is guaranteed. Being a 24-hour restaurant, Duck & Waffle has to cater to lots of different needs – from sprightly groups of friends meeting for weekend brunch to couples on romantic date nights, and of course the late-night (or early morning) party crew. That means there are various menus on offer, from breakfast to late night, but many of the signature dishes are available all day and night. 
Generally, it's all about high-end comfort food: classic dishes are reinterpreted with a playful twist, and designed to be shared. Begin with some nibbles for the table (the bacon-wrapped dates and crispy polenta bites get our vote) before getting stuck into the bigger dishes. On the small plates front, the spicy ox cheek doughnut is a long-standing favourite, featuring a crunchy crust with a doughy centre, topped with smoked paprika sugar. There's also a twice-baked cheddar souffle, lobster rolls, and grilled octopus served with chorizo and capers. 
Next up you have the bigger plates, which are definitely sharers. The titular dish, crispy leg confit with a fried duck egg, topped with mustard maple syrup, is well worth a try – and not just for the novelty. But our winner was the harissa roasted lamb, served with crispy smashed potatoes and Greek yoghurt, with a chili dressing. Heaven. There's also a whole roasted chicken, which comes with wild mushrooms, truffle and herbs. It's worth noting there aren't loads of options for veggies, aside from a very tasty porcini mushroom ravioli.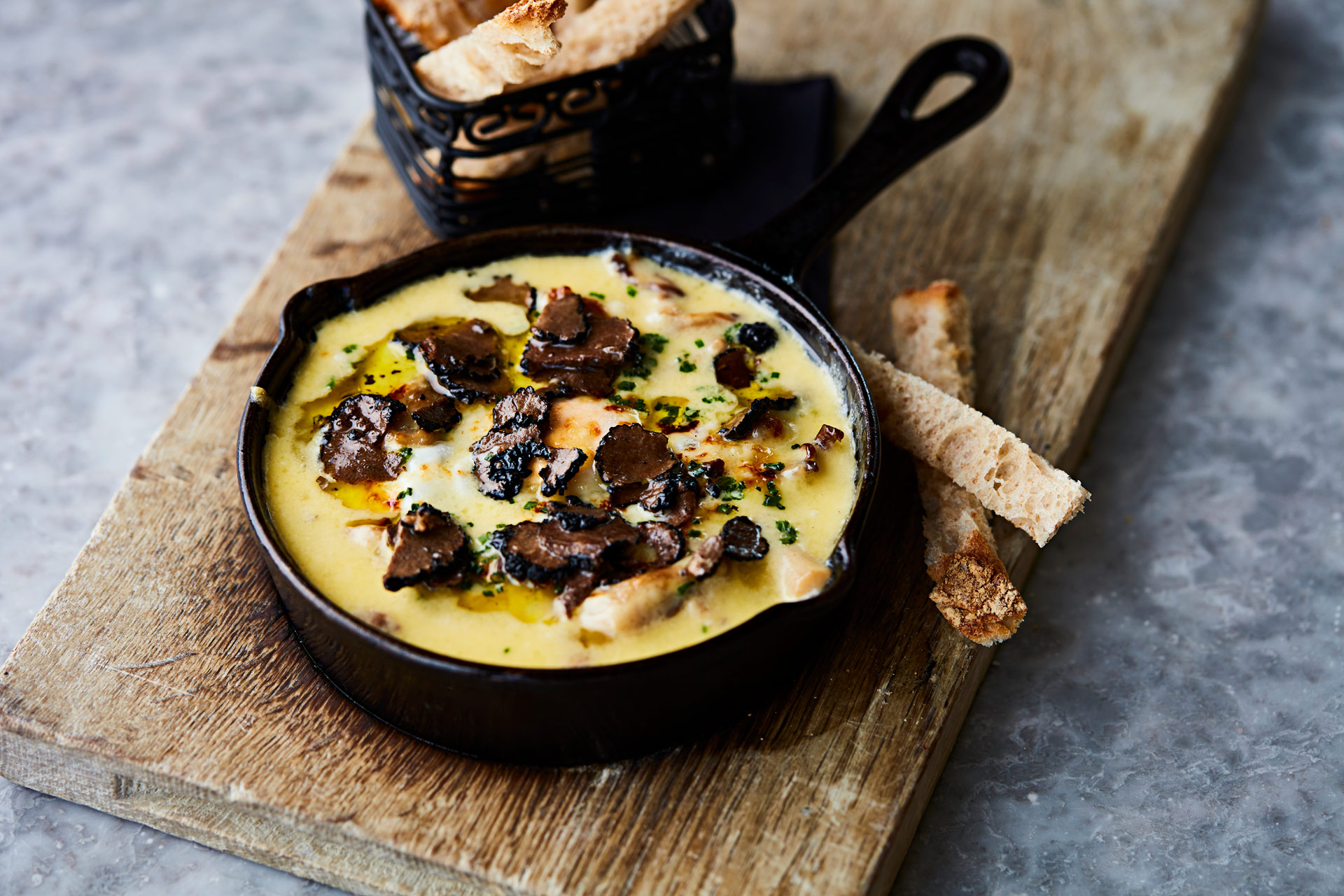 Desserts are equally indulgent: think vanilla-baked cheesecake, bakewell tart, and of course plenty of waffles, including a devilishly good sticky toffee number lathered in butterscotch caramel sauce and served with clotted cream (leave January health goals at the door).
No matter what time you go, you're going to want a cocktail here. Early morning? The Breakfast Fizz has your name on it, mixed with Grey Goose vodka and pink grapefruit. If you haven't yet had your waffle fix, the Waffle on the Rocks is a sweet concoction created with waffle-flavoured vodka, St. Germain elderflower liqueur and maple syrup. Or if you're after something refreshing, go for the Lavender Blues, a mix of Bombay Sapphire gin, lavender and blueberry cordial.
For those keen to carry on the party after giving up their coveted table, there's a bar area complete with cosy booths and window seats which gets particularly buzzy on weekend nights. It's easy to get carried away here, and no surprise it's a rather pricey affair, so be wary of your bill racking up. On the flipside, if you stay long enough, it will be breakfast time before you know it.
THE FINAL WORD:
Being open 24/7 is no mean feat, and things could easily end up getting pretty chaotic pretty quickly. But it's clear the behind-the-scenes operation here is a well-oiled machine: service is slick and speedy, but relaxed and friendly too. Duck & Waffle is undoubtedly glamorous, but part of the draw is it doesn't take itself too seriously. Sure, the views are the primary draw, but it's the convivial, let-your-hair-down atmosphere that really sets this hotspot apart from the crowd.
BOOK IT:
110 Bishopsgate, London EC2N 4AY, duckandwaffle.com