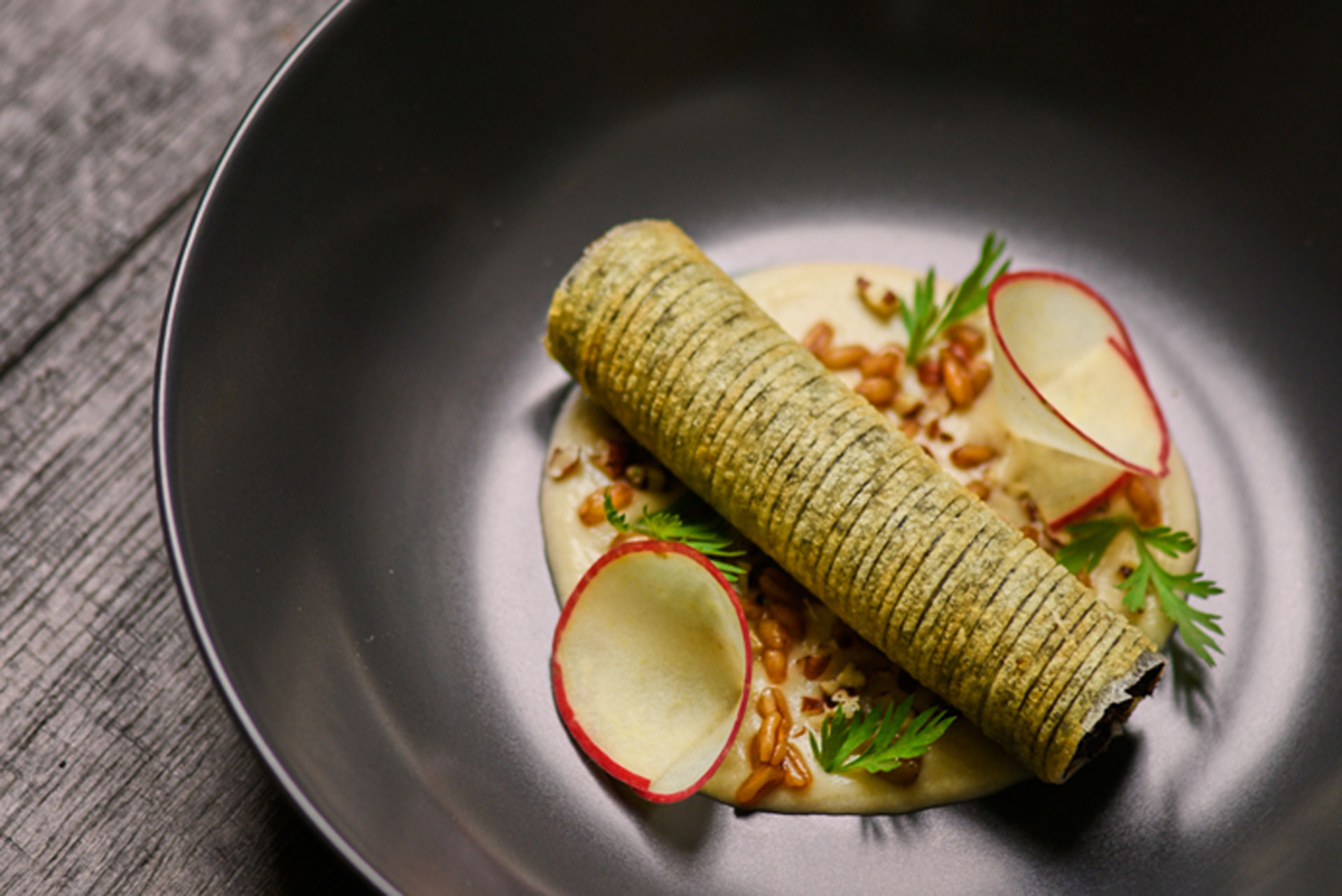 Review: Myrtle Restaurant, Chelsea
---
C&TH headed to Myrtle Restaurant to try its new Beat the Curfew menu
Irish-Inspired cuisine and a late-night dining experience; Myrtle Restaurant responds to Covid-19's new curfew rules with a delectable new menu 
Beat the Curfew at Myrtle Restaurant
The pandemic may have created a slight barrier for those of us who prefer to dine in London's finest restaurants late at night, with the ten o clock curfew ensuring we're back home to bed well before the clock has even struck midnight. Which is why Myrtle Restaurant's new Beat the Curfew menu, served from just one hour before closing time, was the perfect opportunity to indulge in late night dining, while still adhering to the government's new rules.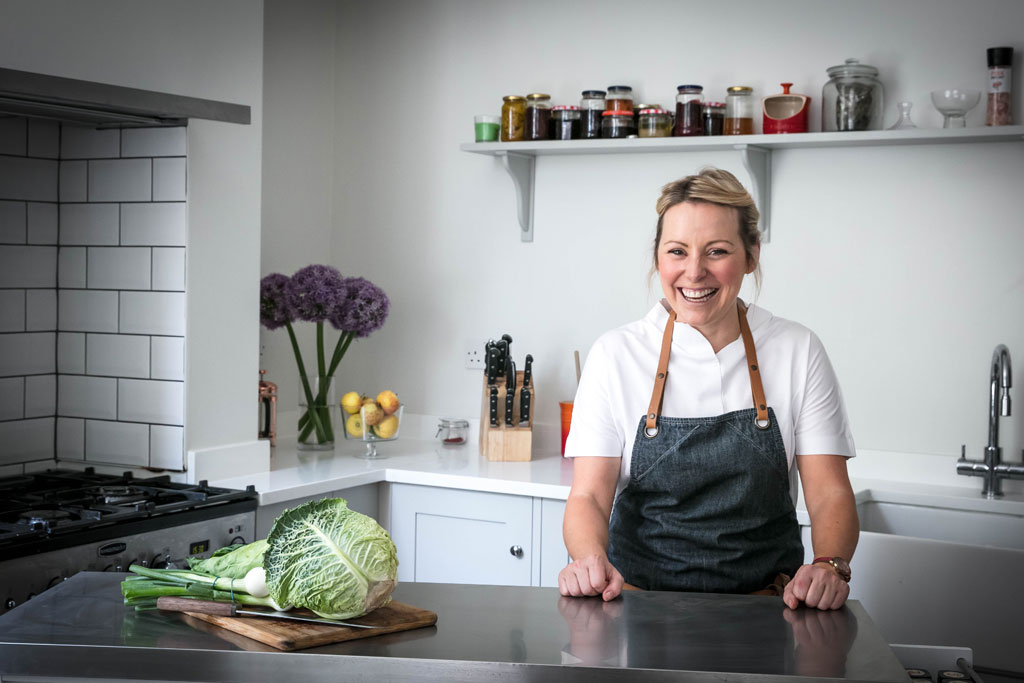 Located in Chelsea, Myrtle restaurant offers guests the chance to experience a five-course set menu, all inspired by traditional Irish dishes and influenced by chef Anna Haugh's upbringing in County Dublin. Upon arrival, I was ushered to my table and greeted with a miniature glass bottle of liquid hand sanitiser and antibacterial hand cleansing wipes. The restaurant's Irish influence was evident from the moment I was seated, as I drank my water out of a beautifully carved Mullingar pewter goblet, with traditional Irish instrumental music playing softly in the background.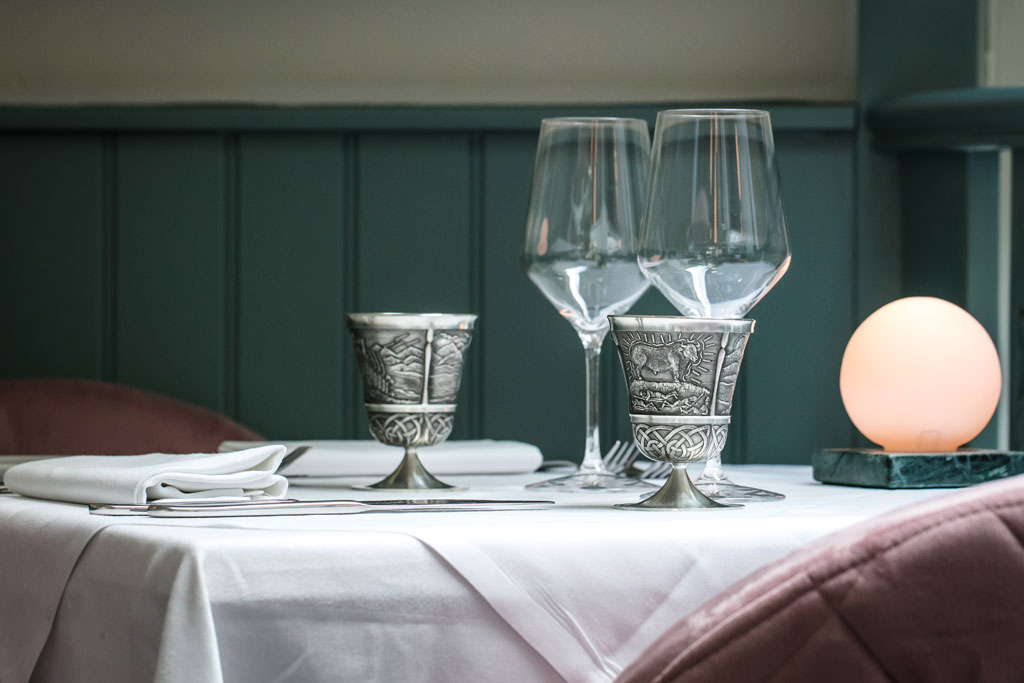 To start, I was welcomed with a Myrtle Signature Martini cocktail, a fusion of Irish Dingle gin, Cointreau, homemade Myrtle berries syrup and a slice of orange zest. Next came the savoury Irish treacle soda bread, smothered in melted butter, accompanied by bia beag, a traditional Gaelic amuse bouche, which was a scrumptious and warming soup, topped with seeds. The third course was Ireland's renowned Clonakilty black pudding, which melted in the mouth, wrapped in a crumbly potato base. The main dish was a seafood-lover's dream, a Cornish day boat oat crusted hake, with a side of creamy mashed potato, topped with smoked mackerel chowder, spinach and delicious mussels. Finally, I was given a pick-me-up to go for the next morning which consisted of smooth Irish buttered fudge and a house crafted teabag, allowing me to delve into Ireland's cultural palette once again the next morning.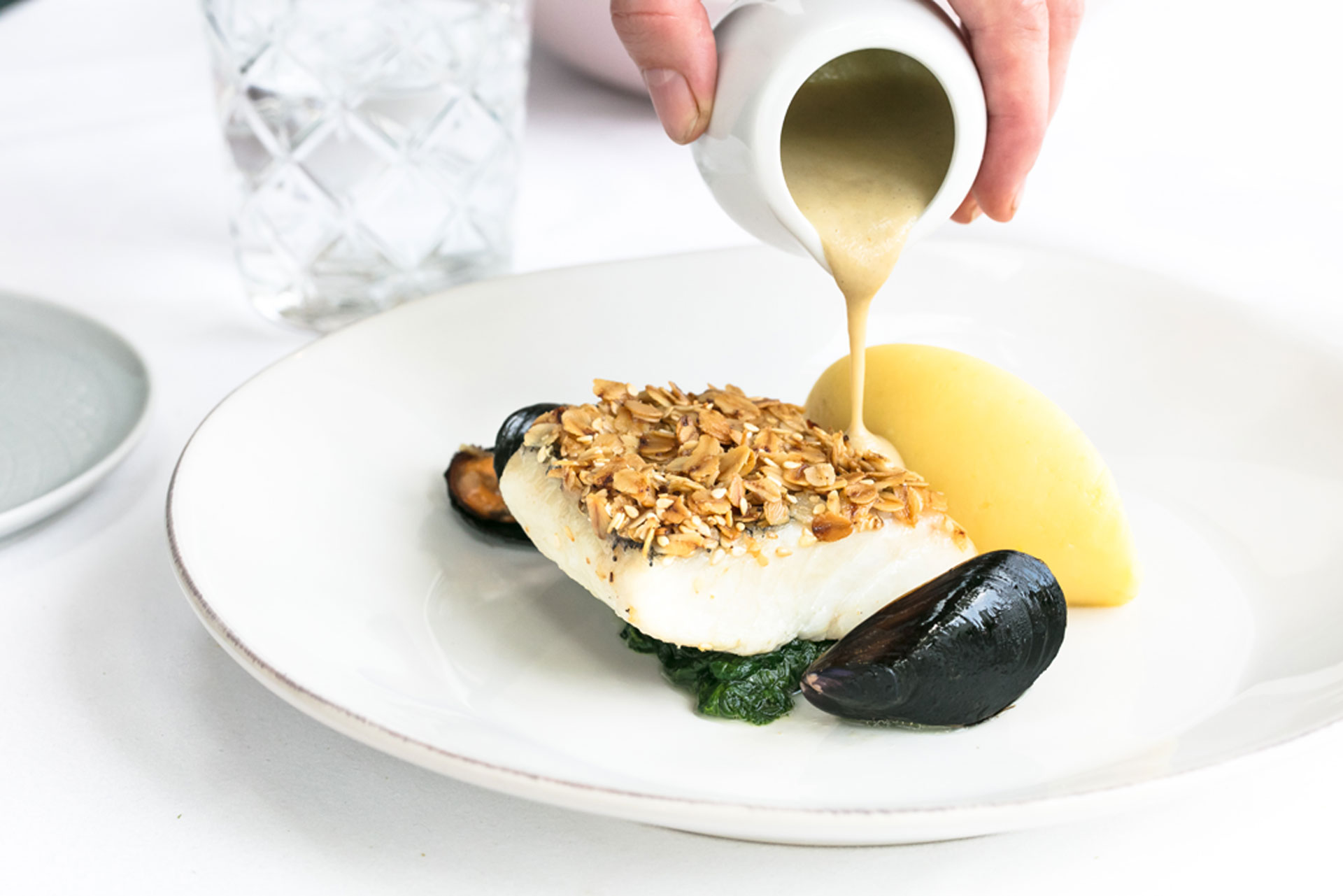 All in all, Myrtle's late-night set menu was a delightful and unique experience, and a wonderful reminder of Ireland's delicious traditional cuisine. Combined with the friendly service, the attempt at normality in the midst of a global pandemic (and the glass of sauvignon blanc to accompany the constant stream of food) – was a roaring success – and a welcoming taste of Ireland's finest.
The Beat the Curfew menu is available from Tuesday to Thursday at 9pm, priced at £45 per person.
The Best Wine Bars in London / Review: Nobu London Old Park Lane