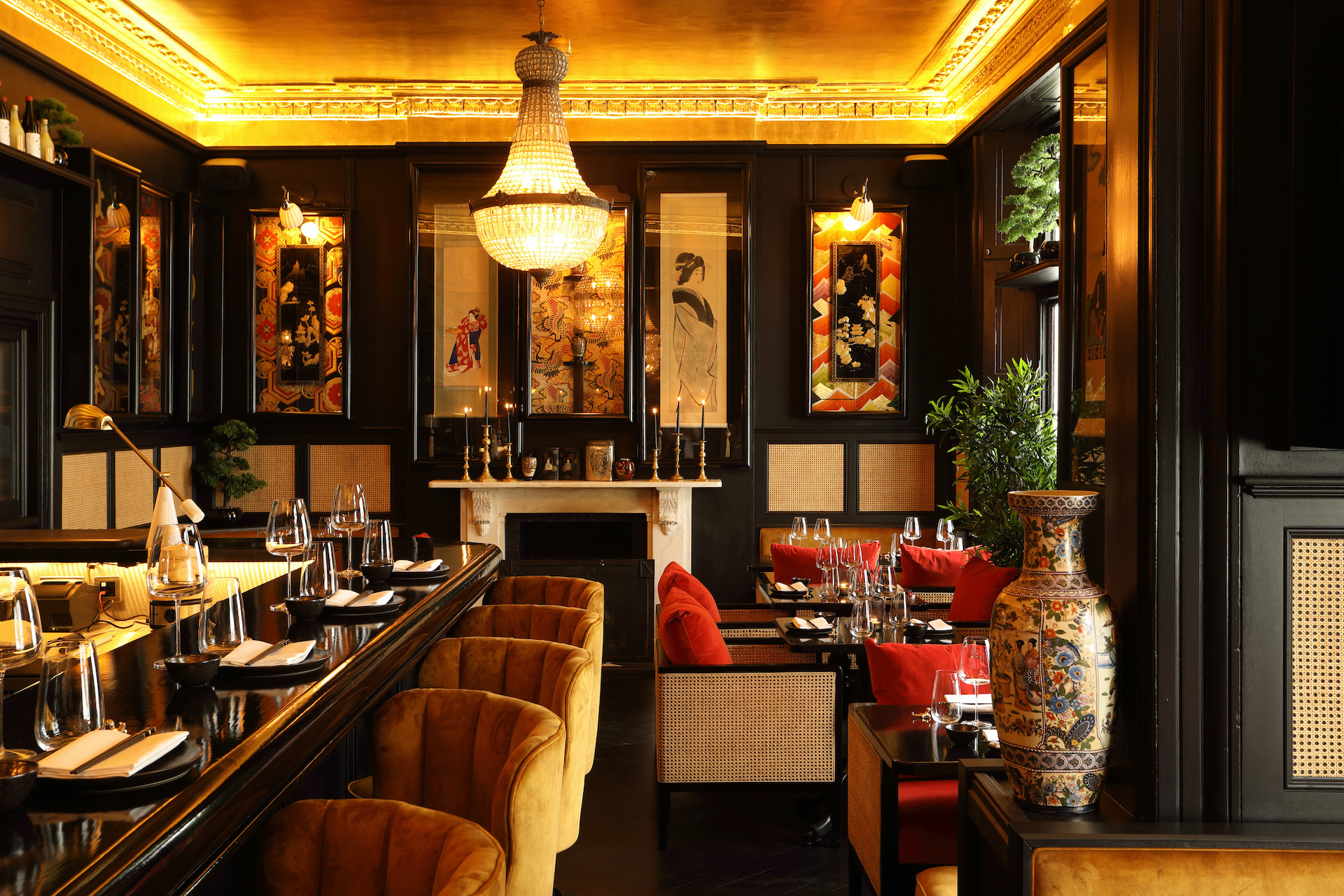 Restaurant Review: Yoku, Cheltenham
Amy Wakeham heads to the Cotswolds to visit glamorous new foodie destination, Yoku
Just-opened Cheltenham restaurant Yoku underlines the town's newfound reputation as a foodie destination.
Yoku Restaurant Review
For a small town, Cheltenham's foodie scene punches well above its weight. And this week it gets a glamorous new addition in the form of Yoku, a glitzy Japanese-inspired restaurant in the luxurious No.131 hotel on the town's Promenade.
The latest name to join The Lucky Onion's stable of food and drink destinations in the Cotswolds, Yoku is the project of fashion designer Jade Holland Cooper, and her husband Julian Dunkerton, founder of the hospitality group.
Its name translates from the Japanese as the desire of doing things exceptionally well, with care and kindness. And this ethos is certainly rolled out across all areas of the restaurant. As soon as you walk in, you're struck by the wow-factor Japanese-inspired interiors, complete with decadent black panelling and gold leaf vaulted ceilings, presided over by a glittering chandelier and a long, sleek bar. It's Cheltenham's latest place to see and be seen.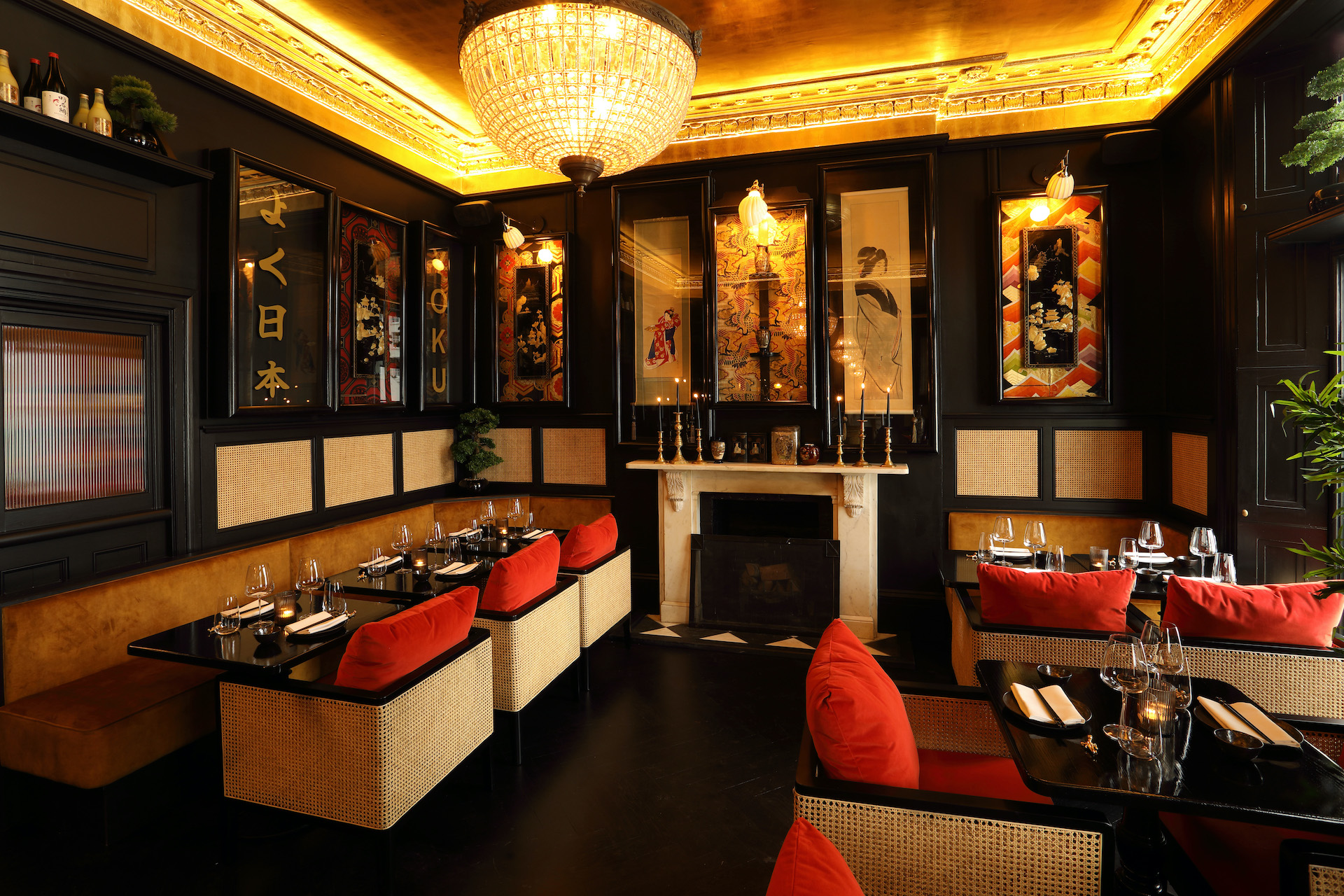 'I really wanted to create somewhere where you feel you can properly dress up,' explained Jade on Yoku's opening night. 'For women that have had that dress waiting in their wardrobe, which they can't wear until they go to London, now we have opened Yoku so you can wear it any night of the week.'
The Yoku experience starts next door in Bar Tokyo, which serves up delicious cocktails with an Instagrammable twist: the Sakura Sour comes in a hand-blown, bird-shaped vessel, while the Bramble is presented in an elegant, fluted glass, the spooling blackberry syrup creating a decadent ombré effect.
Once you've enjoyed your cocktails, the party moves next door to Yoku, where the talented restaurant team has created a Japanese-inspired menu of crowd-pleasing favourites, like fresh sashimi, sushi hand rolls and nigiri, plus warm dishes like black cod and miso scallops, donburi rice bowls, ramen and gyoza. These are all designed to share and are presented with panache – here, you're very much encouraged to photograph your dinner.
Hard at work in the kitchen is Lucky Onion Culinary Director Ronnie Bonetti, who's previously cooked at the likes of COMO Hotels, River Café, Soho House and Babington House. Working alongside him is the restaurant's rising star Jessie Chung, who is at the heart of Yoku's concept, influencing culinary direction with her flair for Japanese and Asian cuisine.
The kitchen prides itself on sourcing the highest quality produce in the UK where possible, and Asian ingredients from the finest suppliers in Japan. Its fish is delivered daily from Brixham on the south coast, apart from the salmon, which comes from Scotland ­– you can taste the freshness in the chef's selection of sashimi omakase, presented simply to let the fish shine.
Another showstopper was the succulent wagyu beef, which comes from nearby Tetbury in the Cotswolds. And then of course there's the miso black cod, which is supplied direct from Japan. This is the dish that many Japanese restaurants make their name by – and Yoku's certainly continues that culinary tradition, the flakes of white fish melting like butter in your mouth.
Once the dessert arrives (a deliciously sticky banana tempura served with palm sugar ice cream) you'll be satisfied that Yoku offers up an evening that competes with any London restaurant – and more.
'Especially after lockdown and Covid, people really want to do something special, they want it to be an experience,' continued Jade. 'If you want people to come out you need to create something different.'
For Cheltenham locals and visitors alike, Yoku is a breath of fresh air and a slick new destination for which to get your best dress out for. But it also underlines the town's burgeoning reputation as a serious foodie destination, with culinary credentials to challenge any big-city rivals.