Riaz Phillips: 'Food is one of the most important ways to tell stories of different cultures'
The food writer on his new book
UK-born writer and filmmaker Riaz Phillips sprung onto the scene in 2017 with his first book Belly Full: Caribbean Food in the UK – for which he scooped up the Young British Foodie Award. Since then, he's written two more books, both of which delve into his heritage, including the latest: East Winds: Recipes, History and Tales from the Hidden Caribbean. Sandwiched between an array of eclectic recipes you'll find travel writing which focuses on lesser-known Caribbean stories. Ahead of the launch, we caught up with Riaz to find out more.
Q&A with Riaz Philipps
When did you first become interested in food?
I've always definitely been interested in eating food. My family fed me their heritage food from an early age so that was always normalised to me. It wasn't until I went to a school where there was only a handful of Caribbean kids that I realised that the food I'd grown up eating was this sort of 'other' food.
How would you describe your food ethos?
My family never cooked with written recipes. I haven't quite fully grasped this but the main ethos is using what you have, pre-seasoning and marinating food for at least an hour and cooking on low-medium heat. Using all these tips it's hard to go wrong!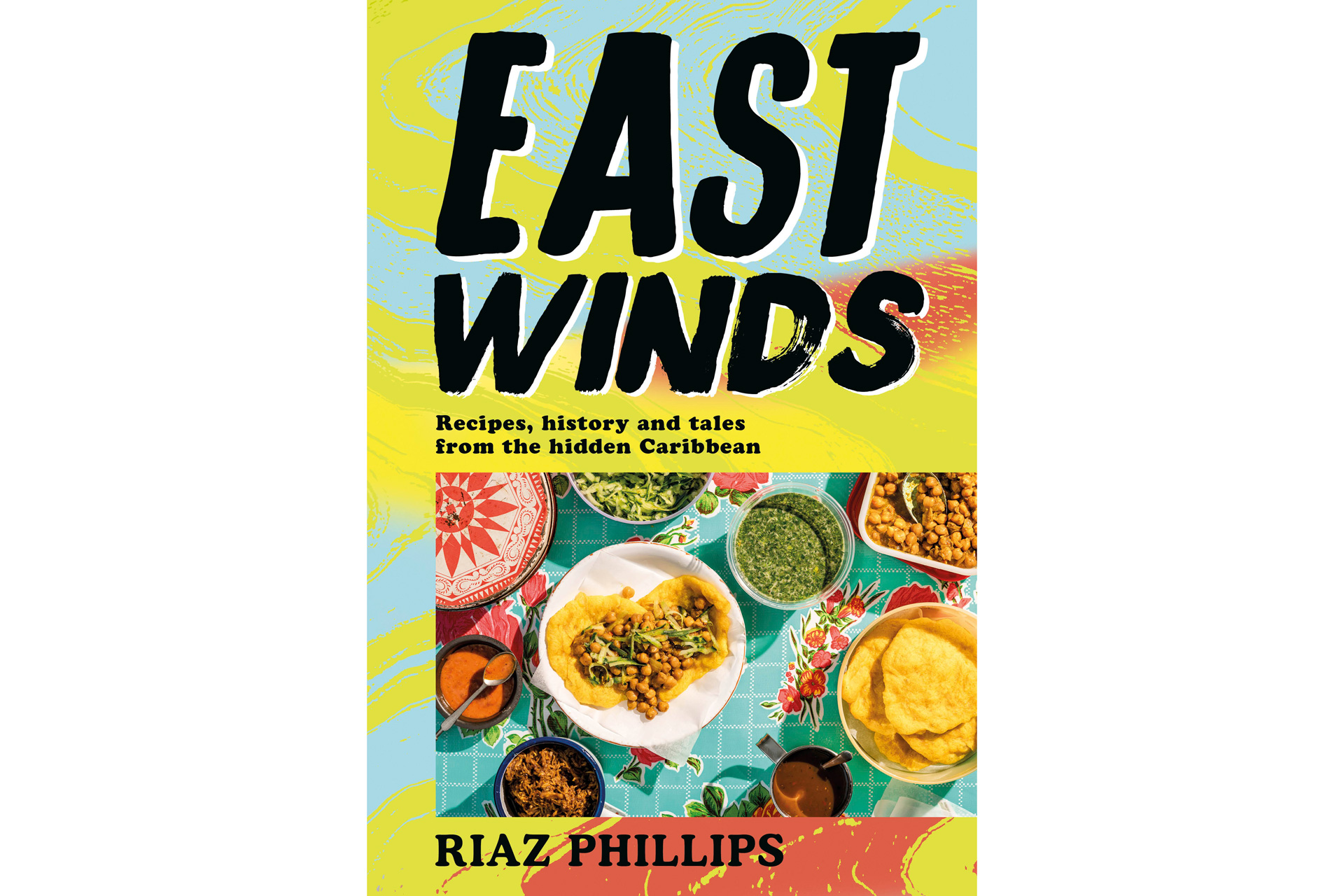 Tell us about East Winds: Recipes, History and Tales from the Hidden Caribbean. What drove you to write it?
Many Caribbean families like mine in Britain don't just come from one country. My extended family hail from Jamaica, Trinidad & Tobago, Grenada, Guyana and more. A lot of times in Britain, Caribbean food has been conflated with Jamaican food even though the foods seen in the likes of Guyana and Trinidad can be vastly different from Jamaica. This is what the book is about.
What did you learn from the project?
The main learning is the wide breadth of cultures that make up the Caribbean. Most people think that Caribbean food is some far away alien food but in reality the existence of all these cultures mean that somewhere there is a recipe in this book that will show the reader something almost identical to wherever they are from.
Favourite recipes from the book?
Green seasoning – a must for seasoning food.

Cook-up rice – one pot dish with rice, chicken and veg. Easy and can feed many.

Curry chicken – easy to cook and easy to eat flavourful curry.
How important do you think food is in telling stories of different cultures?
It's one of the most important. When you think about your interaction with a new culture, group of people or even a tourist destination the first thing that will usually resonate with you is the food of that place. 
The book delves into the stories and foods that exist outside of the mainstream – can you share some examples?
One of the main influences of this book is the Indentured Asian cohort that came to the Caribbean after the Transatlantic slave trade. Their legacy and impact on food is huge. What's interesting is the pivotal role that Britain played in the export of these people. As I like to say this isn't Caribbean history, Asian history or Black History, this is wholly British History.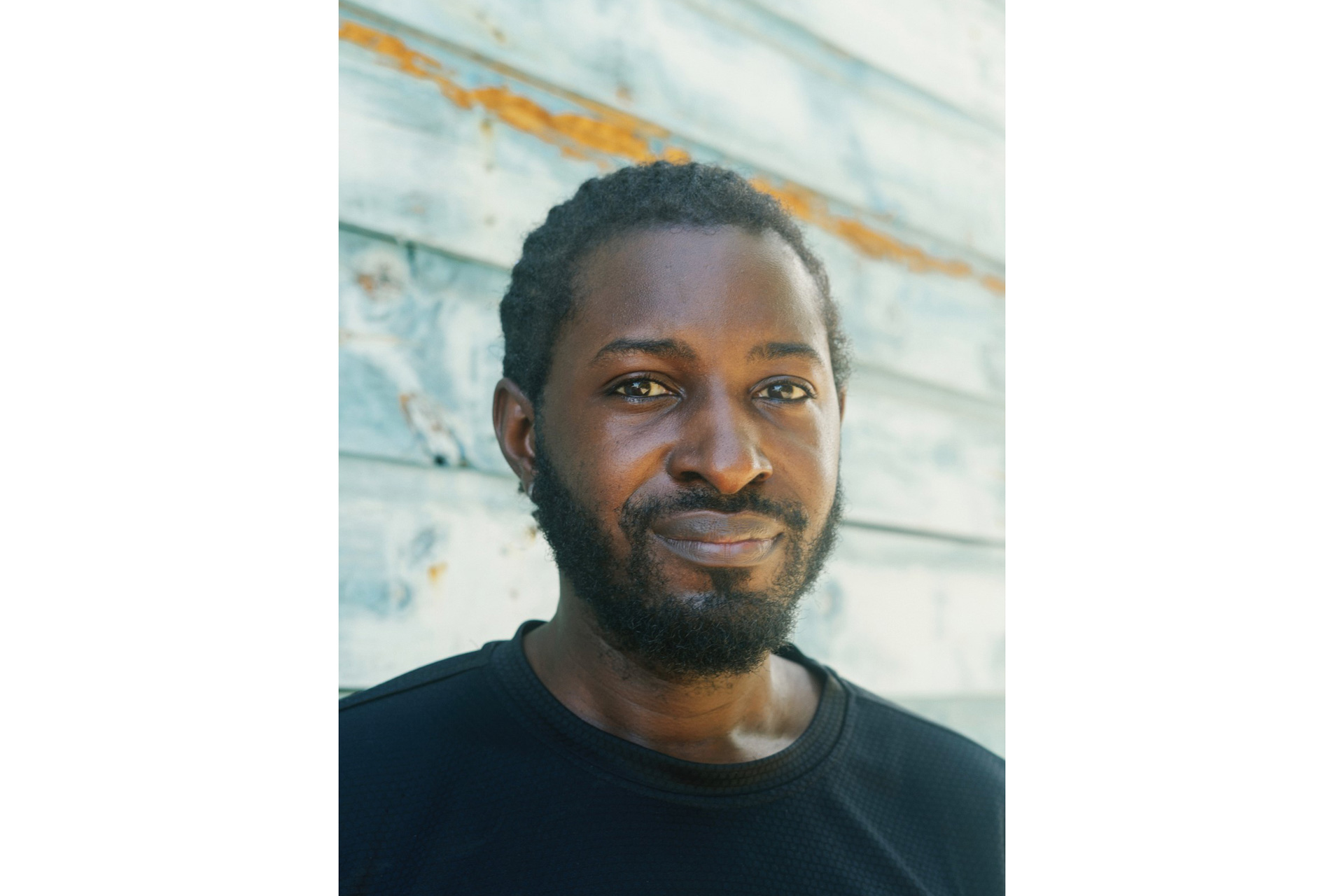 What are some common misconceptions about Caribbean cuisine?
That it's just 'spicy' food. There is so much nuance to the flavours of Caribbean food largely inspired by all the different cultures that make up the Caribbean as mentioned before.
What are your favourite spots for Caribbean food in London?
Fish Wings & Ting – Brixton

Zionlly Manna – Peckham

People's Choice Jerk – Hackney

Roti Stop – Stoke Newington
Which chefs are inspiring you right now?
Ixta Belfrage, Rahel Stephanie, Marie Mitchell, Safiyah Robinson.
What's your most memorable meal of all time?
The best are always homemade meals. Most recently I was in Moruga to the south of Trinidad and a local family invited me into their house to watch them make Roti which we ate afterwards. 
Cookbook you can't live without?
The Groundnut Cookbook by Timothy, Todd and Brown
Three ingredients you can't live without?
Demerara sugar, all-purpose seasoning, fresh coriander
Worst kitchen disaster?
Usually my first time baking anything. 
East Winds: Recipes, History and Tales from the Hidden Caribbean by Riaz Phillips, published by DK, 5 October 2023. Available to preorder now, £25.