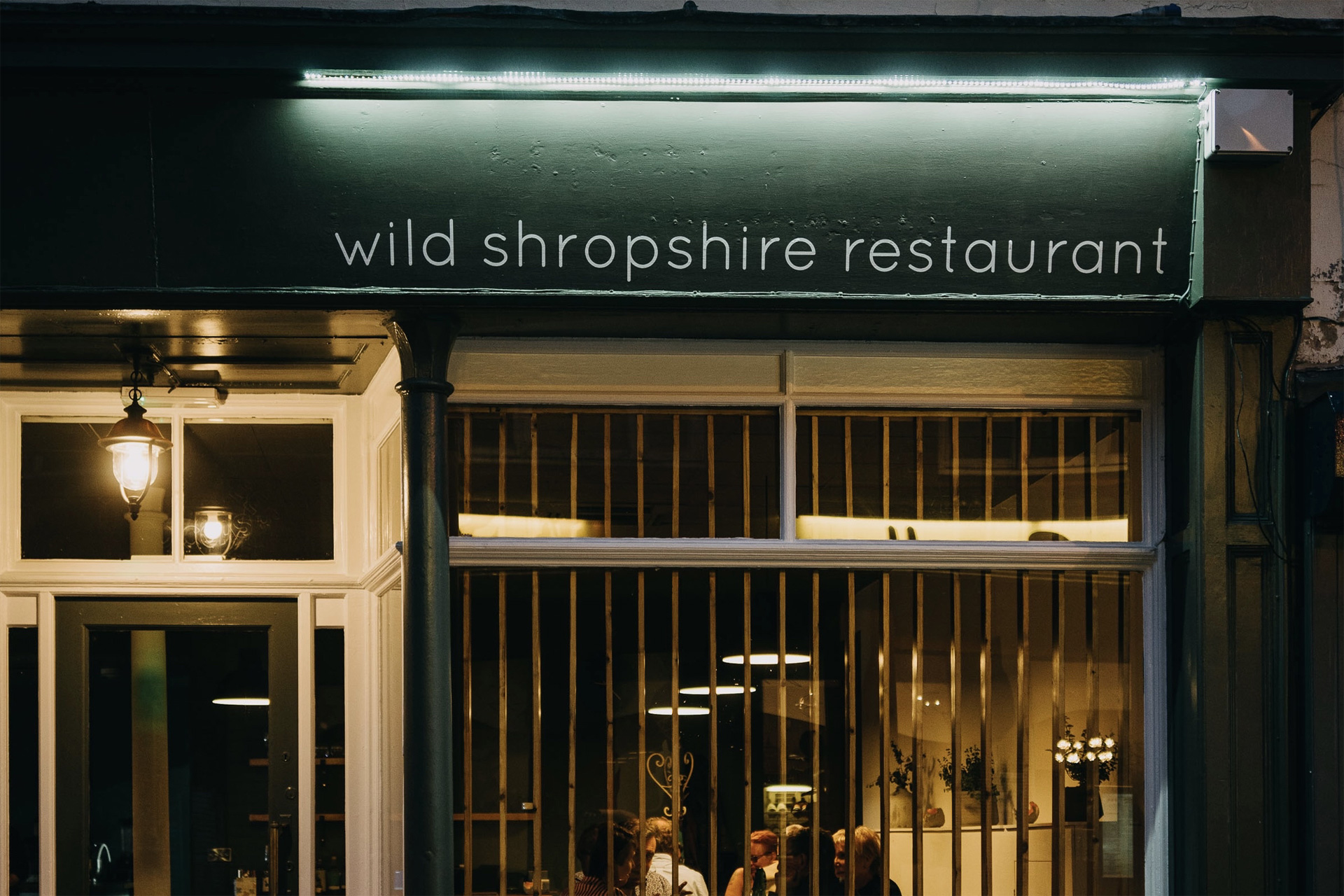 Chef James Sherwin On The Joys Of Farm-To-Fork Dining
C&TH meets the chef-founder of Wild Shropshire Restaurant
The Shropshire food scene has been quietly but surely making a name for itself for a number of years now. That's thanks to chefs like James Sherwin, who heads up the acclaimed eatery Wild Shropshire Restaurant in Whitchurch, North Shropshire. Micro-seasonal, local dining has always been the focus – but recently James took things to a new level, opening a farm just a few miles from the restaurant. The two-acre plot is farmed organically under biodynamic principles, and each morning James pops down to pick the vegetables for the menu – which is served in a tasting-style format, featuring creative dishes with an experiential edge. James tells us more below.
Chef James Sherwin On The Joys Of Farm-To-Fork Dining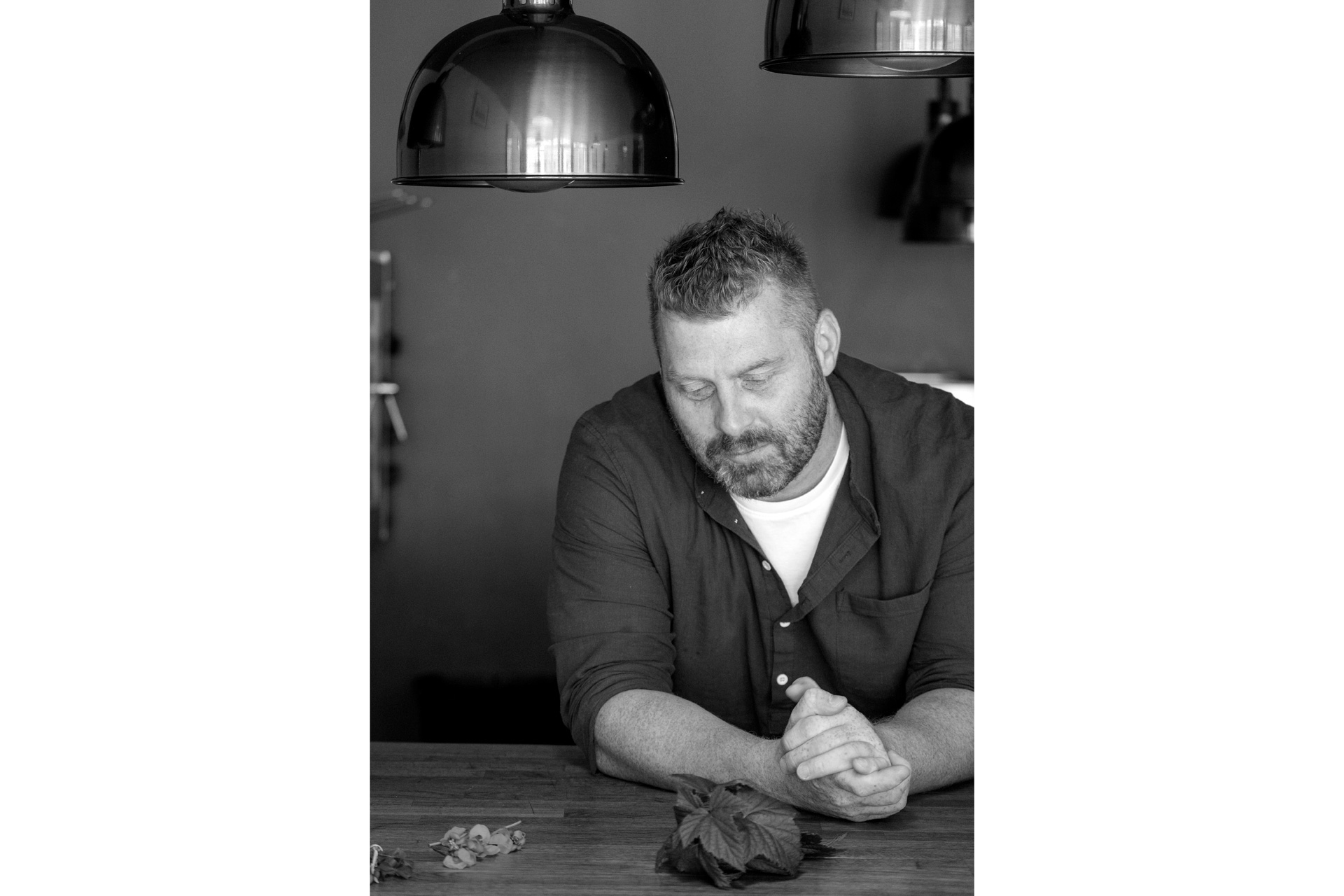 Can you tell us a bit about what you're doing at Wild Shropshire Farm?
When I came into being a chef, all the restaurants I was attracted to were restaurants that were into the foraging side of things and had farms attached to them, or worked very closely with farmers. And then my partner's father sold up and left us a bit of land, and it was like: this is what we're going to do. It's really nice at six o'clock every morning to go out and choose the menu for the day. We don't tell anybody what they're eating until right at the end, they don't know what the menu is. So to be able to have a conversation at the end and actually be able to say: everything you ate on your plate was grown on my farm – three miles from my restaurant. It's brilliant. 
Can you tell us a bit about the premise of the restaurant and how it came to be?
I had a bit of a midlife crisis and became a chef, I was a children's nurse before. I came into being a chef just as the whole new Nordic thing was kicking off. At the first place I worked, the chef gave me loads of books. There was loads of French classics and stuff like that, but there was a book by the restaurant Noma too. I read it and it was just brilliant. It talked about all these plants that we have. We'd be serving pineapples and stuff in the restaurant, from thousands of miles away, which would make no sense. And yet, we have things like pineapple weed in our gardens. That resonated with me a little bit. I don't know why because I have no background in the countryside. I started doing pop ups, and opened a restaurant. It's all based on what's outside, it's very modern British but with that massive Nordic influence.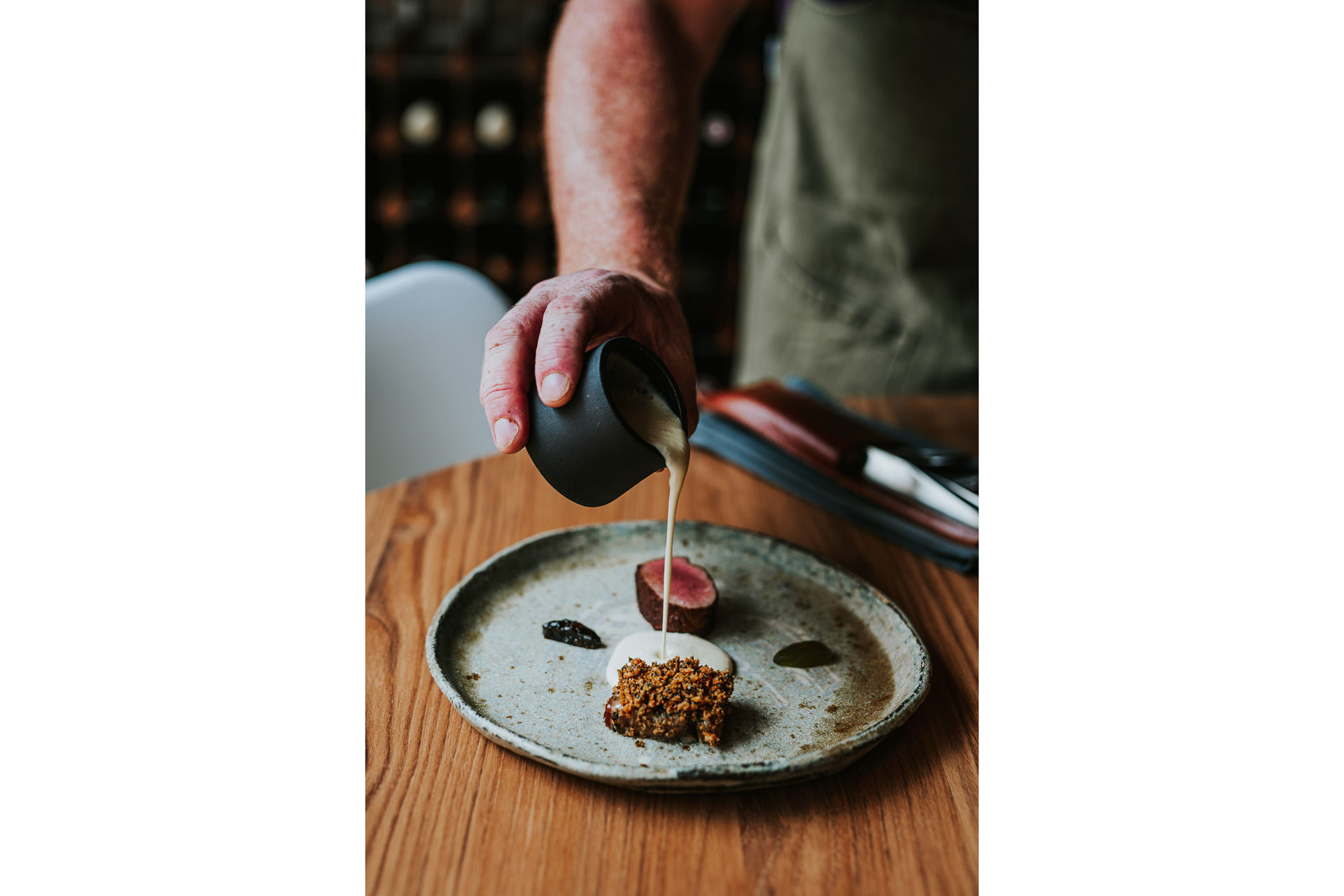 What kinds of things do you do to cut food waste?
This is where we made a massive change this year. The farm was a catalyst for everything to happen. The idea of the farm is that all our restaurant waste is composted – 95 or 96 percent of any waste we have can be composted. We've managed to cut all our personal waste down to nothing. The only issue we have at the moment is packaging from our suppliers – that's our next big task. In the winter months, when the farm slows down a little bit, it will be essentially bullying my suppliers into packaging that we can do something with. And then the other side is, we've got something called The Lab – it's essentially a test kitchen with lots of equipment. All the excess can either go into compost, or it can go to The Lab and we can pickle and ferment and distill it. We're building up this massive library of flavours and stuff which we can use in the winter when there's nothing. 
How would you describe it to people who aren't familiar with the Shropshire food scene?
When everyone thinks about Shropshire and food it's very Ludlow centric, whereas the food scene now is way more spread out. There's bits all over the place. I always think Shropshire is a bit of a forgotten county, everyone thinks about Hereford and down south and Cheshire, but we've been able to cement and do our own little thing. There are very cool little artisans and producers doing interesting things.
What sort of trends are you seeing in the restaurant industry at the moment?
I think post-Covid people prefer experiences – if they're spending money somewhere they want something memorable. That's where we're maybe doing something well. The boutiques are clawing our way along and it seems to be the chains that are struggling a little bit. I talk to all the guests every night and there's something really cool about that conversation and that dialogue. I think there's that sort of push towards personalizing everything a little bit as well.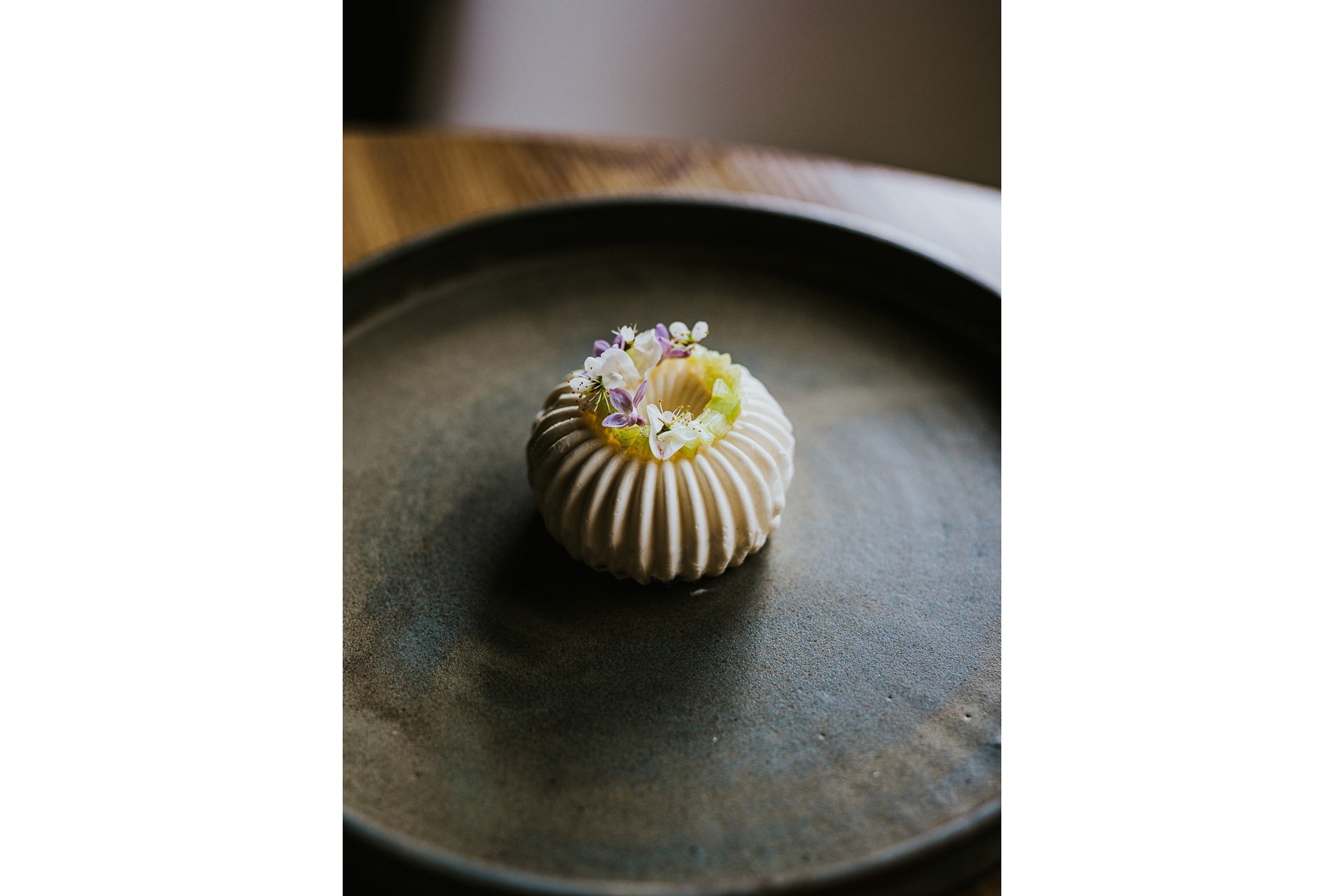 Have you been watching any of the chef TV shows on at the moment?
The Bear was brilliant. Boiling Point I keep meaning to watch but I think it's going to be quite disturbing. And The Menu, when everyone speaks to me about The Menu, I keep thinking to myself: I'm going to see myself in that and I don't want to, so I'm going to steer clear of it. 
What are your favourite seasonal ingredients you'll be cooking with this autumn?
Squashes – we have one of those Japanese BBQs that every restaurant's got nowadays. We wrap them in either seaweed or fig leaves and put them in the embers and cook them overnight, they steam inside themselves and get charred as well. There are also lots of apples in our fermentation box at the moment. 
Worst kitchen disaster?
I was doing a pop up, and we did one in an old orangery and it had no electricity and no water, it didn't have a kitchen or anything. We had generators to cook with and we were serving a squid dish and I forgot to cook the squid – we served it raw without thinking. 
Most memorable meal of all time?
I went to a place in Berlin earlier this year called Ernst. It's eight people at a counter and 30 courses, it was just the best meal I've ever had. 
Find out more and book at wildshropshire.net