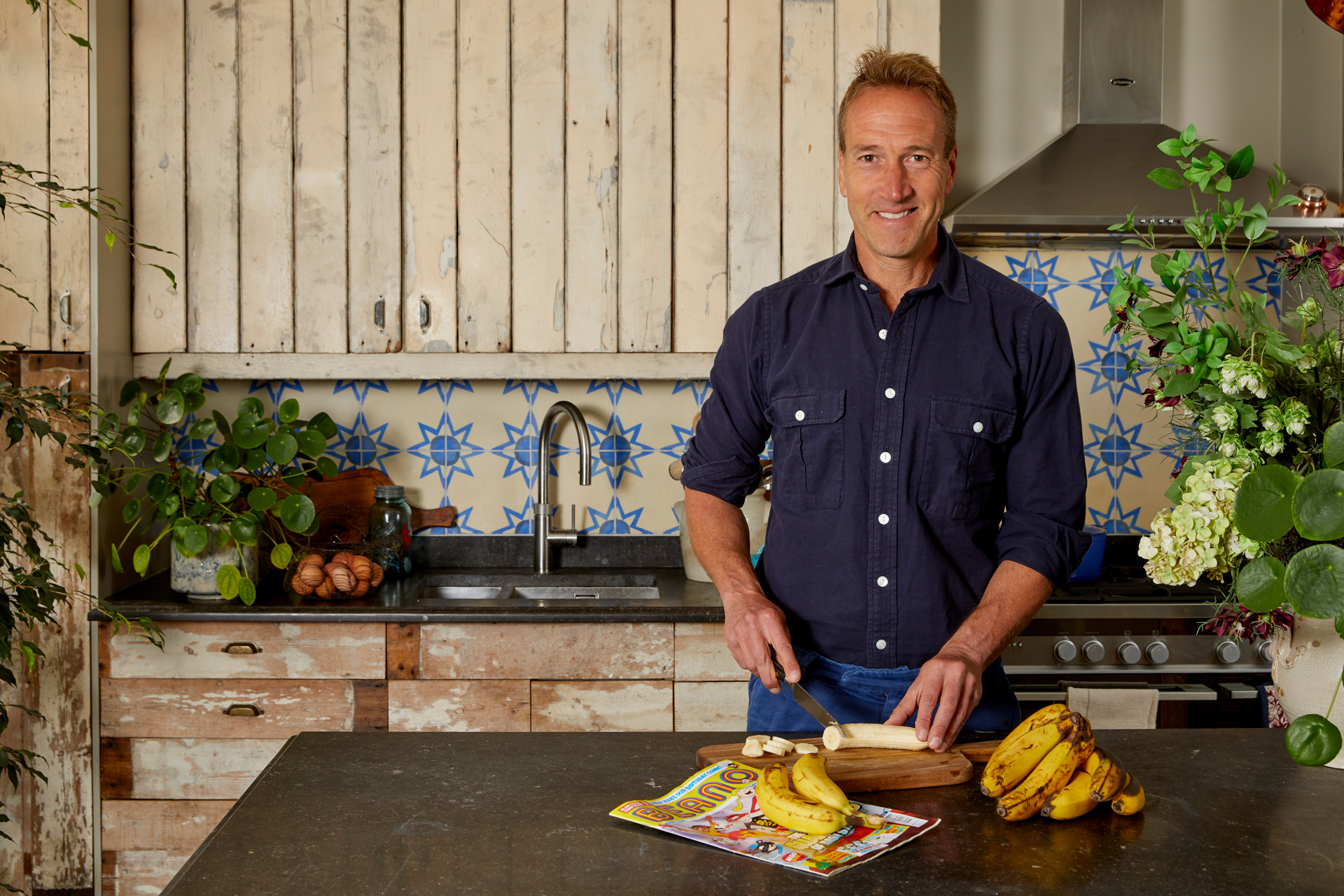 Ben Fogle: 'Humans got us into this mess, we can get ourselves out it'
The adventurer on how his travels have influenced his views on the climate crisis
From racing to the South Pole to an ultramarathon in the Moroccan desert and rowing the Atlantic, Ben Fogle is no stranger to an outdoor challenge. The broadcaster has spent the past 20 years travelling the world, learning about different cultures and landscapes, and documenting his expeditions in a string of documentaries. In doing so, he has garnered a close relationship with the natural world, which he incorporates into family life back home on UK shores, where he lives with his wife and two children. Here, we chat to Ben about navigating eco-anxiety in children, cutting food waste, and inciting positive change for the planet.
Interview with Ben Fogle
Tell us about the cookbook you've created with Ocado…
There's a lot of synergy. I have been a customer of Ocado for many years – I like their ethics. They wanted to create a cookbook using Beano. I was a massive fan of Beano as a young boy – I've still got Beano comic books left over from my childhood that my own children read today. They came up with this really exciting plan to create a Beano comic that tries to encourage people to make their food go even further. I think all of us have bread or tomatoes or bananas that are just starting to go off and you're not quite sure what to do with them. The recipes encourage people to be a bit creative, mischievous, funny, irreverent. It's encouraging kids – because let's be honest, they're the future of this planet – to be creative with their parents. It's encouraging generations to work together. Our family love cooking together, I find my children are more likely to actually eat food when they have been part of the cooking process. It's about minimizing our own personal food waste. 
Are you a keen cook?
I am not a particularly good cook, to be honest. My knee jerk response to that used to be that I'm a terrible cook and can't cook and hate cooking, but I've actually realised that I do love food. I'm very lucky that I have married Marina, who loves cooking and is very good at cooking. So it means that she often just takes over in the kitchen. But I have found in the last few years that cooking as a family is a really fun way to spend time together. So rather than just Marina doing all the cooking, we have tried to embrace it. I have tried to find my inner cook. I haven't quite done it yet, I still defer to others, so when we came up with the cookbook we worked with lots of home economists to basically ensure we actually have good recipes. Mine might not have quite stood the culinary test had I been left on my own. But I love food, and I think it's really important to eat well, and I think it's very important to talk about it as a family as well. Nutrition is everything now. I've long been an advocate that you just eat everything in moderation and you're onto a winner. But food waste and maximising the duration of food is something I'm really passionate about and always have been.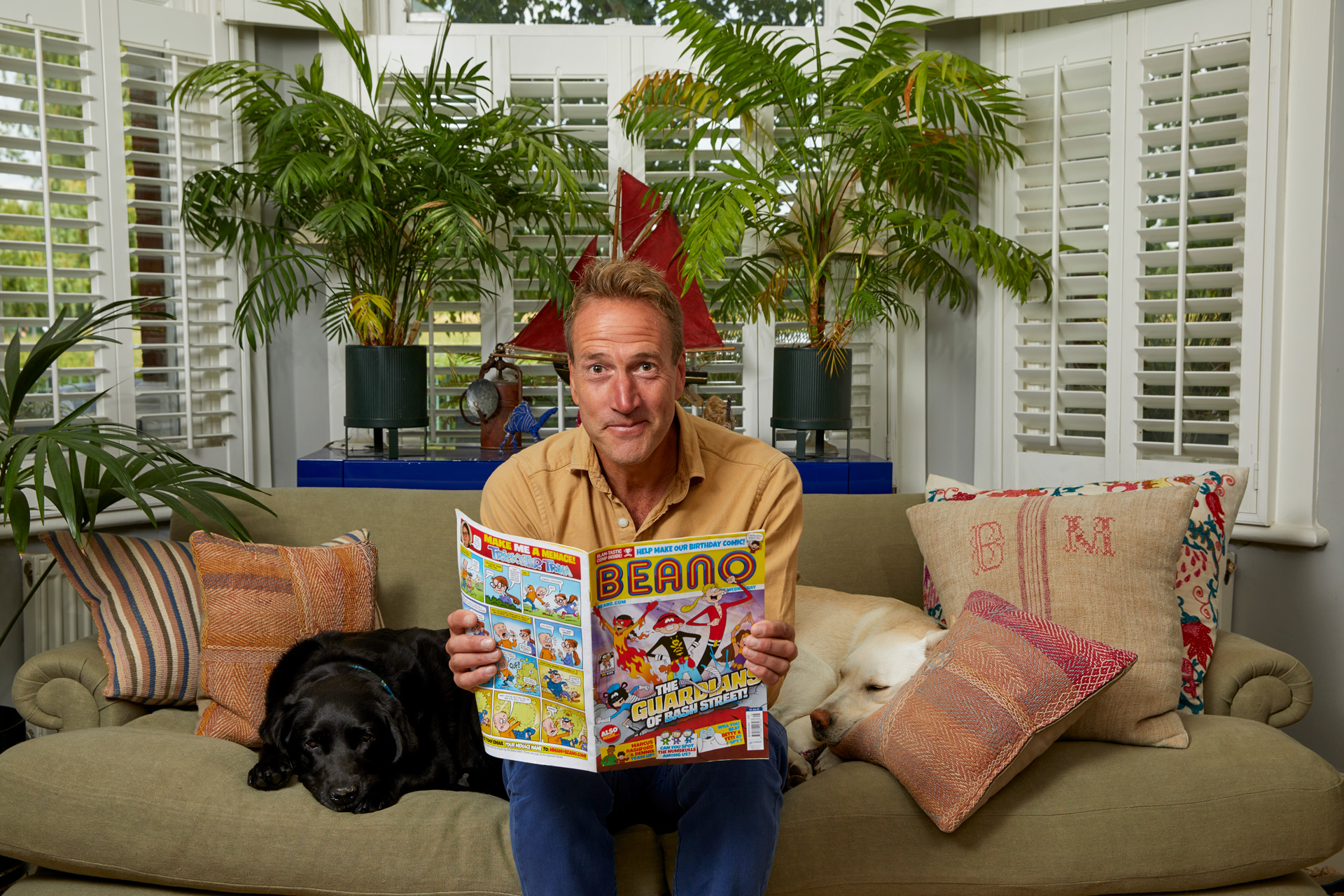 What do you do at home to reduce food waste?
Well, we have military-style ordering. So we have a list on the fridge, we make a note of exactly what is running out. It's about accountability for the foods that you like, rather than just making assumptions that something's about to run out. Also pulling produce that might be coming towards its end of life date to the front of the fridge, so it's there visually, ready to be used. And then coming up with creative recipes – we love making banana bread in our home.
With so much scary news at the moment, how do you approach conversations about climate change with your children?
Eco-anxiety is a big thing. We have always had a very honest family ethos – we talk about everything and we don't shy away from it, and we don't sugarcoat it. But I also believe that the extreme scaremongering is wrong. I don't think it's fair for us to share that extreme fearmongering with our youngsters because change is happening, and change is happening very fast. I believe that we have the ability and the know-how and the technology and the commitment to make those changes. And it's not happening yet. But when I see my youngsters, and how much they care about everything, they are our future. So it might be a case that our current government is backtracking on lots of environmental promises that they made. And it might be that the next proposed governments are not making enough commitments. But I do firmly believe that something will happen.
It's about absorbing it, and recognizing it and acknowledging it and acting on it. But also, not to the point of hysterical tears. I spent time with members of Extinction Rebellion, who are literally sobbing, and I don't think that that is the right way to approach it. That's not criticizing them. But humans got us into this mess, we can get ourselves out of this mess.
A lot of people have this attitude that, because it's so overwhelming, there's nothing to be done. And my mantra has always been, rather than this insistence that the Greta Thunbergs out there make a 100 percent change to their life, rather than this insistence that the 10 percent make a 100 percent change, what if all of us make a 10 percent change? It's that old saying: just because you can't do everything doesn't mean you shouldn't do anything. I think if we can empower and encourage everyone to make a five percent change this year, and then a 10 percent change next year. And that's what I say to my children, that that's how it's going to work. It's not going to work with a 100 percent change overnight. That's false expectations that a lot of people have and want, but it's not going to happen. But if we could change the whole narrative to us all making small changes, that's the kind of action that will save the planet.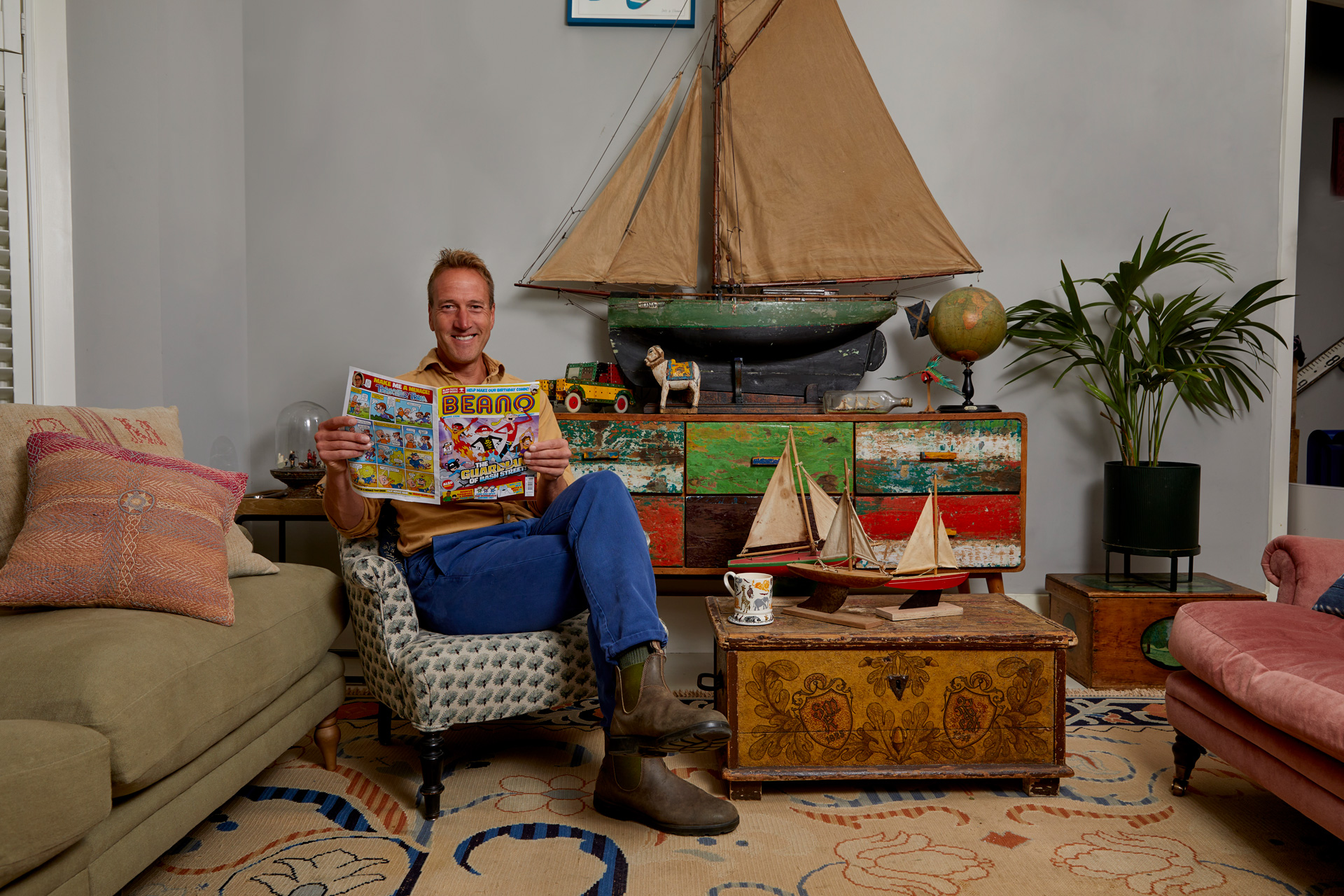 How have your travels and expeditions influenced how you feel about food waste?
I spend a great deal of time with people who have very little. I just got back from the Congo, where I was living with a tribe who live hand to mouth, and I've never seen people living with so little food. I think it makes you incredibly respectful of what we do have rather than what we don't have. I'm aware I'm speaking from a place of extreme privilege compared to many other people in this country, and certainly when it comes to people elsewhere in the world, but sometimes, even those who have everything can be respectful of what they have, and recognize how privileged they are. There's this assumption that if you're privileged, you must somehow be blind to it. But believe me, 25 years of prolific travel means that I see many people who have very little, it makes me very, very respectful. And it has meant that my relationship with food has always been the same. I can't leave food behind. Even if I'm full, I find it very hard to leave it on my plate. But I'm also aware of the obesity problem, for example, so I'm also very respectful of not overeating. So it's, it's about management, isn't it? It's about thinking about how much you cook, how much you put on your plate, and just ensuring that you don't leave it.
View this post on Instagram
How do you balance a love for travel with a passion for environmental change?
I think people have become so obsessed with certain environmental polluters. Now, I'm not denying that planes and cars produce a great deal, but what I look at is the whole jigsaw puzzle, rather than just individual pieces. And first of all, listen, I struggle with my environmental footprint – it's larger than most. But what I can also acknowledge is that I'm a traveller, and a traveller embraces tourism. And for me, tourism offers an alternative to many negative human activities. And by that I mean: what nations need to recognize is that their environments have a value, and the value is in tourism, people that want to come and look at the flora and fauna that lives in that environment. Now, if no one flies anymore, tourism dies. And when tourism dies, the landscape loses its tourist value. And it therefore turns into a land to be exploited for its minerals, or for its growing potential. So it means land, and rainforests will be stripped for palm oil, or whatever it is. I personally think that tourism is an alternative to exploitation of land by other means, and therefore, the impact that the aviation industry will have is negligible, given the bigger picture. 
From all your expeditions, when have you been the most afraid?
Well, I did a show swimming with crocodiles, that was definitely up there. I've had scary moments on Everest and rowing across the Atlantic when we capsized. But what doesn't kill you makes you stronger. And I think you become respectful of life and opportunity. So yes, I've had many scary experiences. When I was in Ukraine last year, I went back up to Chernobyl, an active war zone with mines and tanks and missiles. I think that focuses the mind. It puts things into perspective and makes me realise how lucky I am to have what I have and what we have in this country.
Anything you've read/watched recently about climate change that you'd recommend?
The Biggest Little Farm on Netflix for me is one of the beautiful documentaries and allegories of life. It really profoundly moved me. 
What's your next project or trip?
I also did a series called Scotland's Sacred Islands for the BBC, so I spent a month up in the Hebrides exploring all of the islands in the Western Isles and then up to Orkney. That's a really beautiful series. And then another series of New Lives in the Wild, so lots to keep me busy.
How do you live a life in balance?
Everything in moderation. I don't obsess about exercise, but I do a bit of exercise every day. I don't worry if I don't go for a run, but I try to take fresh air every day, go for a walk, go for a dog walk, have that mindfulness moment, put my phone away. Don't go on social media all the time, but I go on it. Same with diet, I will eat sugars, I will drink wine, I will have beer, I will eat carbs, but I will do it all in moderation, small amounts. And so my kind of mantra of a healthy lifestyle is you don't have to give anything up. You just have to be mindful and thoughtful about how much of it you consumed.
Online supermarket Ocado has joined forces with legendary comic, Beano and adventurer Ben Fogle, to launch the first ever Beano cookbook. The Ocado x Beano Cookbook contains fun, family-friendly recipes created to help families make their food go further, and take children and parents on a fun food journey through the joy of cooking. Download the cookbook for free at ocadoretail.com or for a physical copy, grab the October edition of Ocado Life at ocado.com.