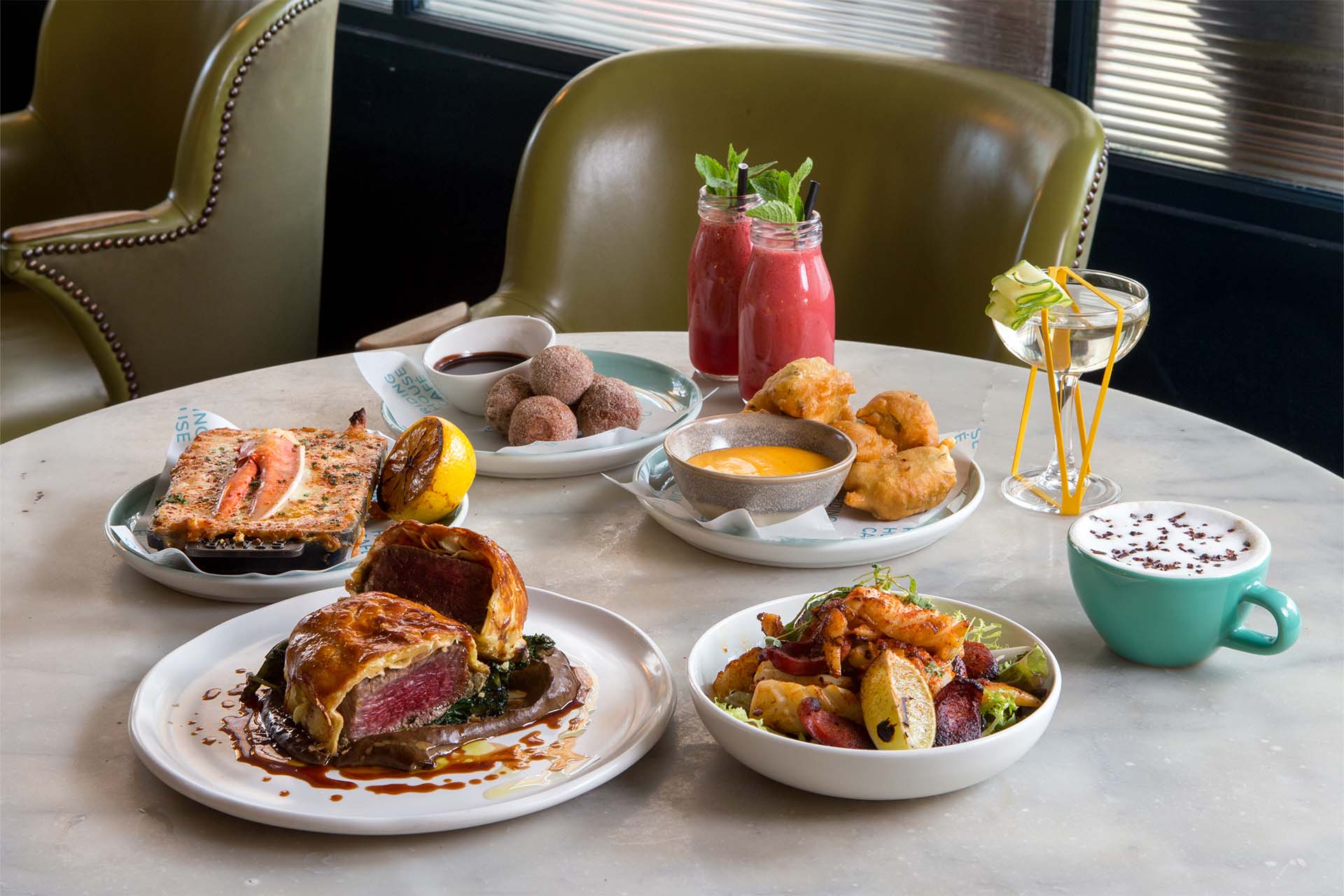 Restaurant Of The Week: Riding House Café
Our restaurant of the week is Riding House Café, a cosy dining spot celebrating 10 years
Nestled just moments from Oxford Circus, the Riding House Café is a warm and welcoming all-day restaurant. With tables inside and out, a lengthy bar, large leather armchairs and rustic details giving a nod to its name, it is a beautiful place to settle in for the evening and enjoy delicious food.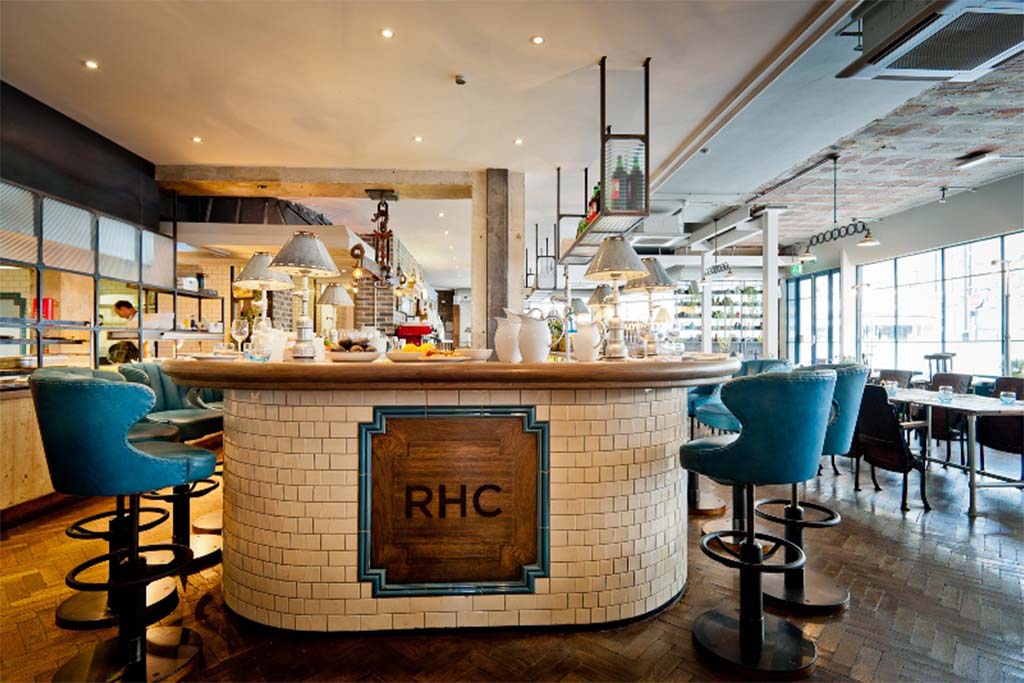 Having opened in Summer 2011, the Greatest Hits menu has been created by executive chef Henry Omereye as a celebration of Riding House Café's most popular dishes and drinks over the past decade. Specials on the menu include those which were available on opening day alongside more recent favourites. Omereye has put his own spin on each dish to take guests on a journey through the evolution of Riding House Café, whilst ensuring original influences remain.
The café's two best-selling cocktails are pride of place: the Borat-inspired Mankini Martini, which combines vodka and thyme-infused Lillet Blanc and elderflower, and the Gin Gin Situation which sees two servings of Crushed watermelon and mint each topped off with a contrasting premium gin.
I indulged in salt cod fritters dipped in a creamy bajan peper sauce, setting my meal off to a wonderous start, while my guest tucked into a melt-in the-mouth yellowfin tuna tartare.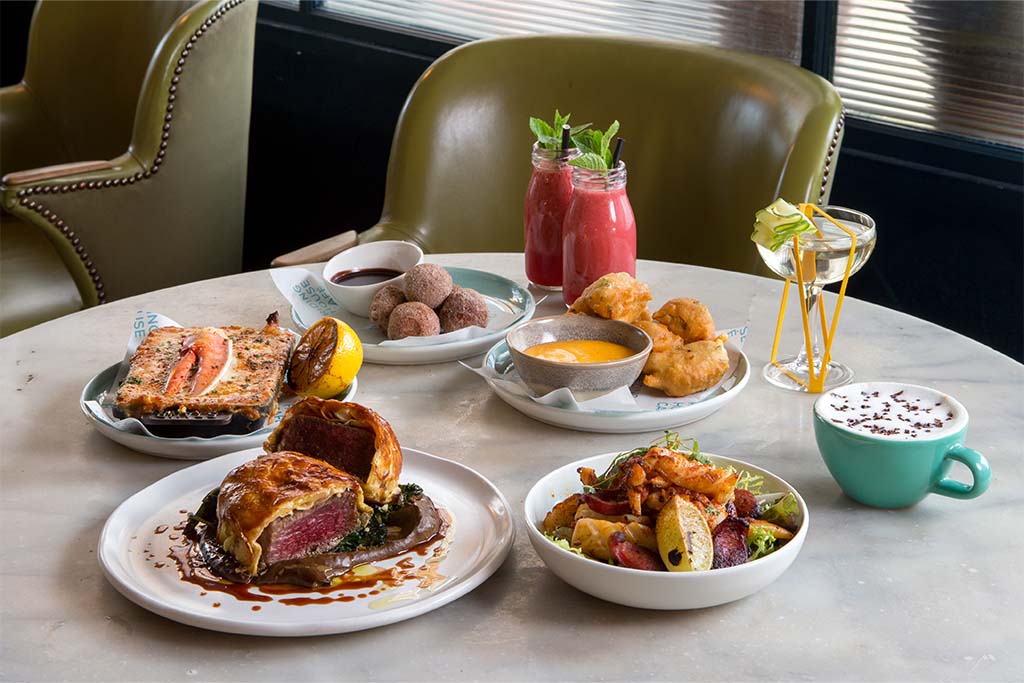 While the Lobster Lasagne, originally introduced in 2012, and served with a grilled lobster claw perched on top of a molten cheese crust was tempting, the beef Wellington took my fancy. I was not disappointed. Having shakily tried to make beef Wellington in the past, I couldn't help but admire the beauty of Chef Omereye's creation! The combination of porcini cream, crispy golden pastry and high-quality beef was just stunning.
For dessert – yes, even I'm surprised I could fit more in – I leaned in to enjoy hot cinnamon doughnuts with a chocolate dip. Meanwhile, my guest sat back to drink her Cacao Nib Latte with a view of the whole restaurant from her large leather chair in the lounge area.
With attentive but not intrusive service, Riding House Café has much to be admired and relished whether you chose to go for Brunch, Lunch or Dinner. You can even order a Riding House at Home feasting box if you don't feel like venturing out into the increasingly dark November evenings.
Book
More Restaurant Reviews:
The Cadogan Arms, Chelsea / Rabbit Chelsea / Le Pont de la Tour