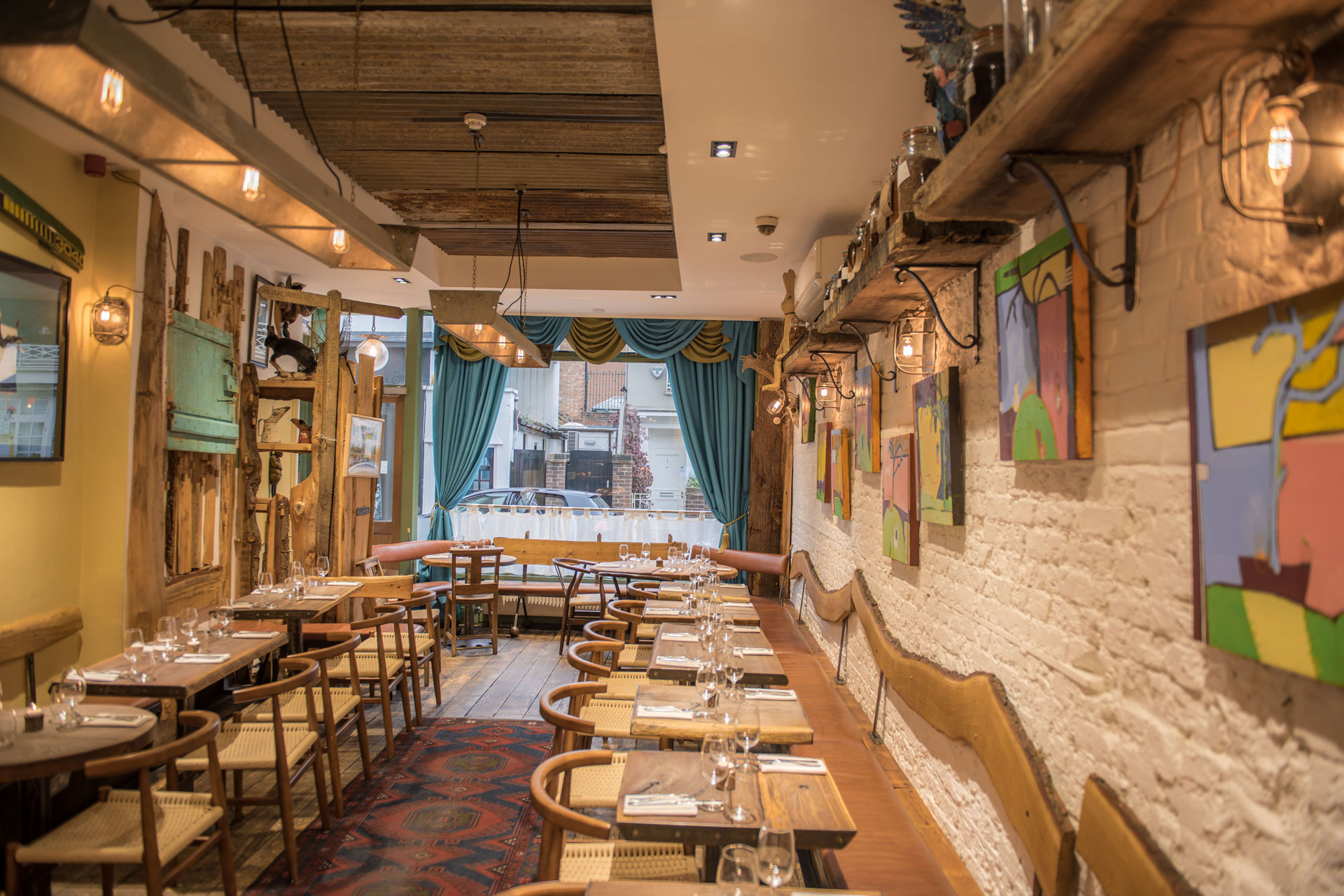 Restaurant of the Week: Rabbit, Chelsea
---
Head west for one of the capital's finest roasts
Our restaurant of the week is Rabbit, the farm-to-table restaurant bringing a slice of countryside charm to Chelsea
Restaurant of the Week: Rabbit, Chelsea
Once upon a Sussex vineyard there lived three brothers: Richard, Oliver and Gregory. After a childhood spent playing in the fields and picking blackberries, they went their separate ways – one became a restauranteur, another a chef, and the third a farmer. Yet a few years later, it clicked: together, they had the perfect formula for a culinary business. It wasn't long before they'd opened their first London restaurant, followed by three more – with a fifth set to launch this November.
Interview with the Gladwin Brothers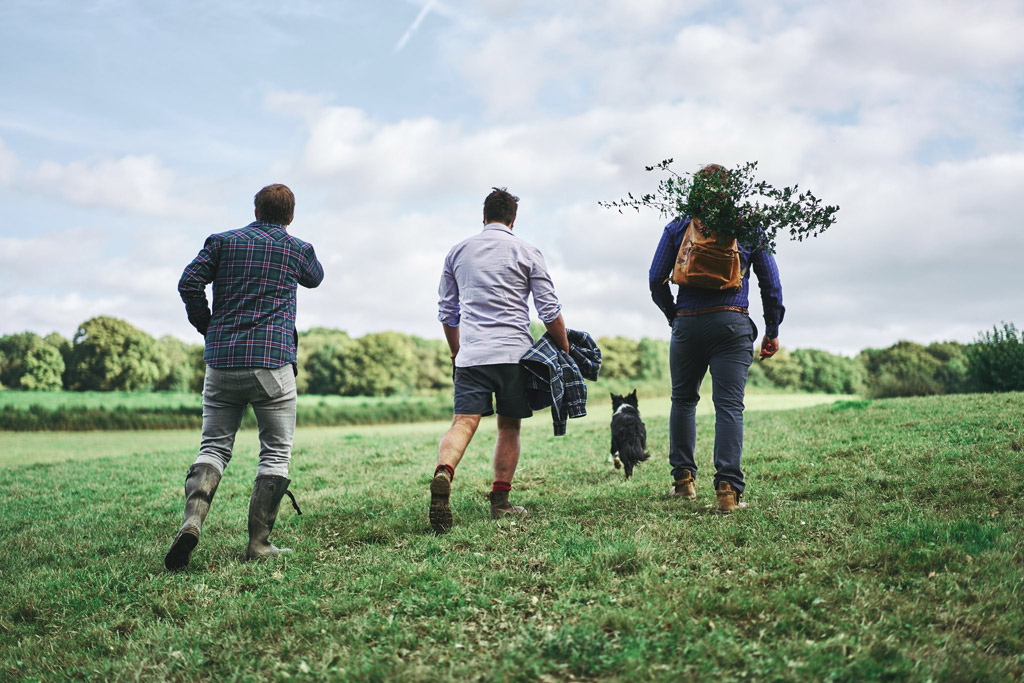 One of the earlier ventures in the group is Rabbit, a cosy, rustic spot on the King's Road. Opened in 2014, it was a pioneer in eco-friendly dining – particularly forward-thinking amongst its old school Chelsea neighbours – showcasing the brothers' ethos of 'local and wild', with a focus on foraged ingredients, seasonality and zero-waste cooking. Much of the produce comes from their family farm in Sussex, with fish line-caught on British day boats operating within a strict quota and a nose-to-tail approach ensuring nothing goes to waste.
Rabbit has a countryside feel to it, with tables made from oaks that blew down in a storm and rural paraphernalia dotted around the walls. There's a homely, wholesome atmosphere – helped by friendly waiters – which lends itself well to a Sunday afternoon. For the ultimate experience, head there for a hearty roast after a long walk. Kick things off with a glass of sparkling wine from the brothers' Nutbourne vineyards, or if you're nursing a hangover the signature Bloody Mary cocktail will blow the cobwebs away.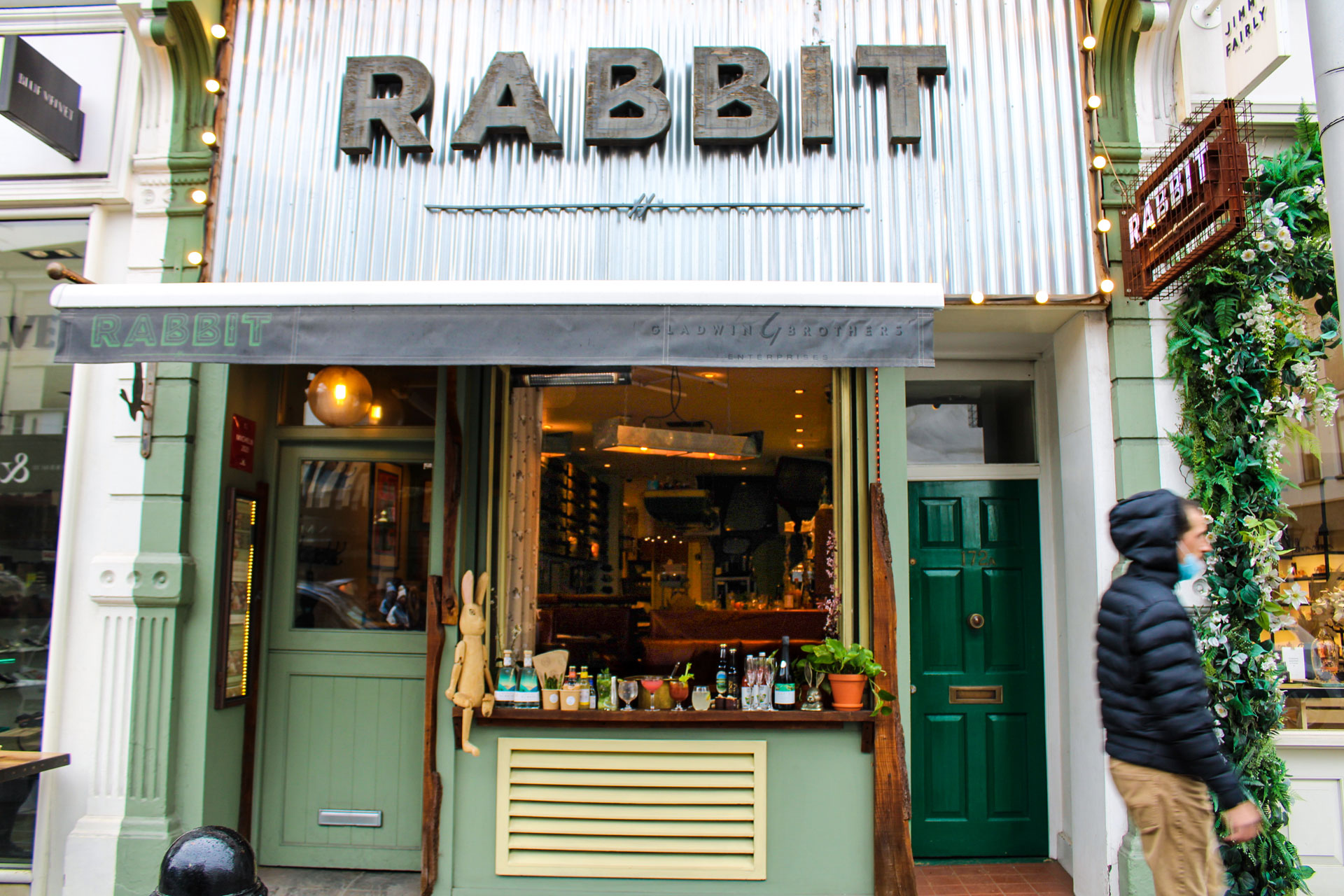 Starters ahead of a roast may seem a tad greedy – but the small plates here are hard to resist. Though the menu changes regularly, the mushroom marmite eclairs are a long-standing staple, piped into choux pastry and topped with confit egg yolk. Marmite hater? Don't knock it until you've tried it – the umami flavour of this unique creation may just change your mind. Also worth a shout out is the Sussex chorizo dish, a spicy number paired with crispy kale and yoghurt. Alternatively, whet your appetite with some homemade dips: broad bean hummus and homemade tomato salsa is the order of the day, scooped up with crudites and some dangerously moreish crisp bread.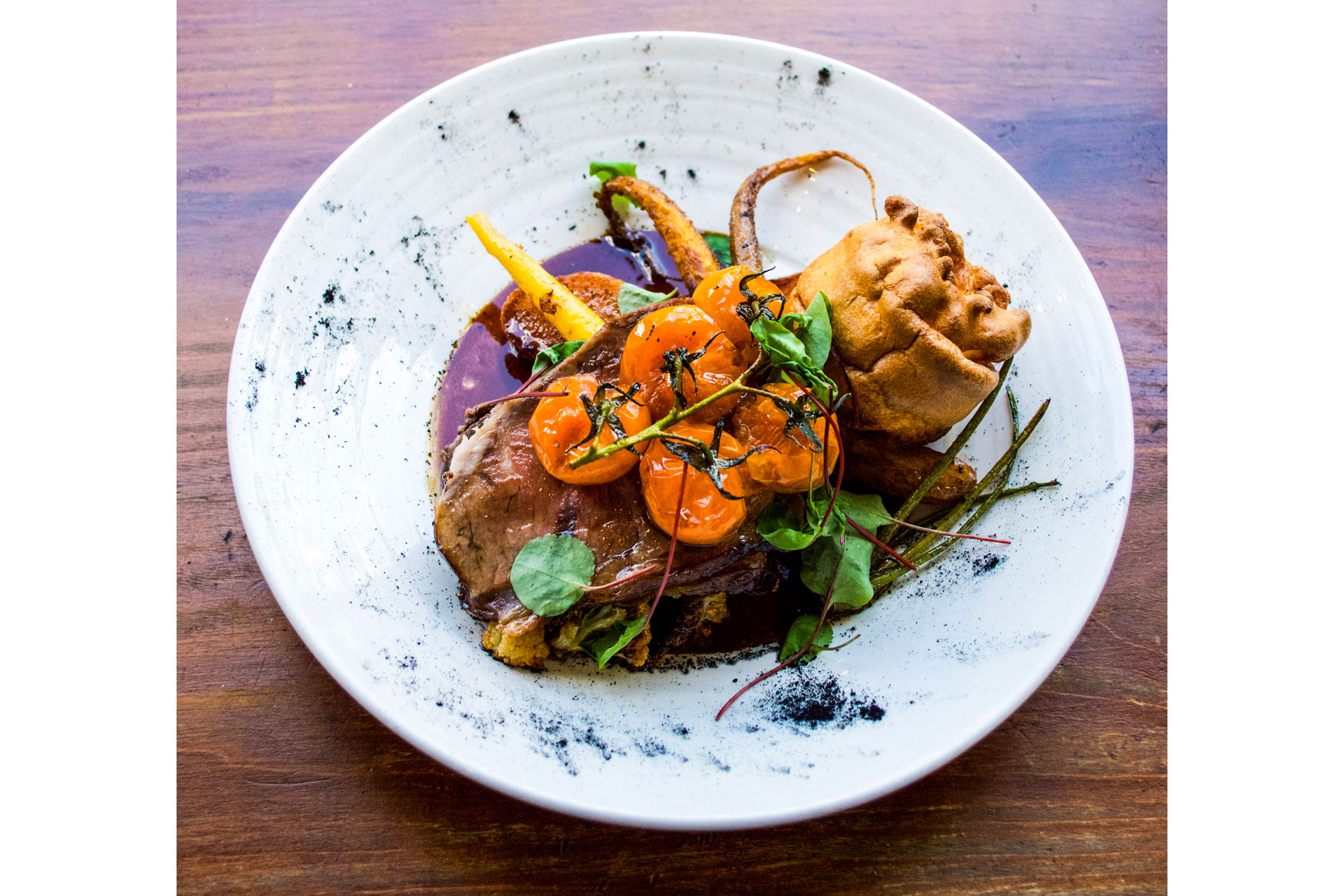 Don't go overboard though: the main event is huge. Choose between a selection of meat, fish and vegetarian roasts – that could be anything from confit lamb shoulder to roasted monkfish to baked celeriac. We sampled a generous portion of the Sussex beef sirloin, which was cooked to perfection and drizzled in jus, served with a giant Yorkshire pudding, roasted carrots, green beans and some gorgeously golden roast potatoes.
If you have any space left, fill it with the salted caramel chocolate torte – or brave the cheese board, which currently features varieties like Isle of Wight Blue and Bath Soft plus oat biscuits and quince chutney. Yes, you'll most likely be waddling home – but contentedly, with the sensation you've escaped the city for an hour or two.
In today's climate, it's crucial that we're looking at where our food comes from – and reducing waste at every corner. Restaurants leading the charge on this should be championed – particularly when they're producing such high-quality, creative dishes as the Gladwins.
BOOK:
MORE RESTAURANT REVIEWS: